Those in the market for a new bed and considering a Twin may want to look at a Twin XL. This bed provides 5″ of additional length from both the Twin and a Full. A Full/Double bed, however, will give you an extra 15″ of width. So, which is the best fit for your room? Read on for our full comparison.
The Basics
Standard Full
| Full | |
| --- | --- |
| Width | 54" |
| Length | 75" |
| Width Per Person | 26.5" |
Who is this ideal for?
A Full-size mattress or bed is sometimes called a "Double" or just "Full". It is the same length as a Twin bed (sometimes it's measured at 74″ in length instead of 75″), which can make it too short for some adults. A Full tends to be better for individuals –  a couple would only get 27″ each –  which is the width of a crib. The Better Sleep Council says parents are increasingly choosing Full-size beds over twin sizes for teenagers'  and even younger children's bedrooms.
Twin XL
Who is this ideal for?
The Twin XL is the same width as a Standard Twin (38″) but it's about 5″ longer, making it the same length as a Queen or King. It is a nice option for college dormitories or taller children who may have smaller rooms. You will also see them in hostels where multiple beds are in one large room. You can also combine two Twin XL together and it becomes the same dimensions as a King.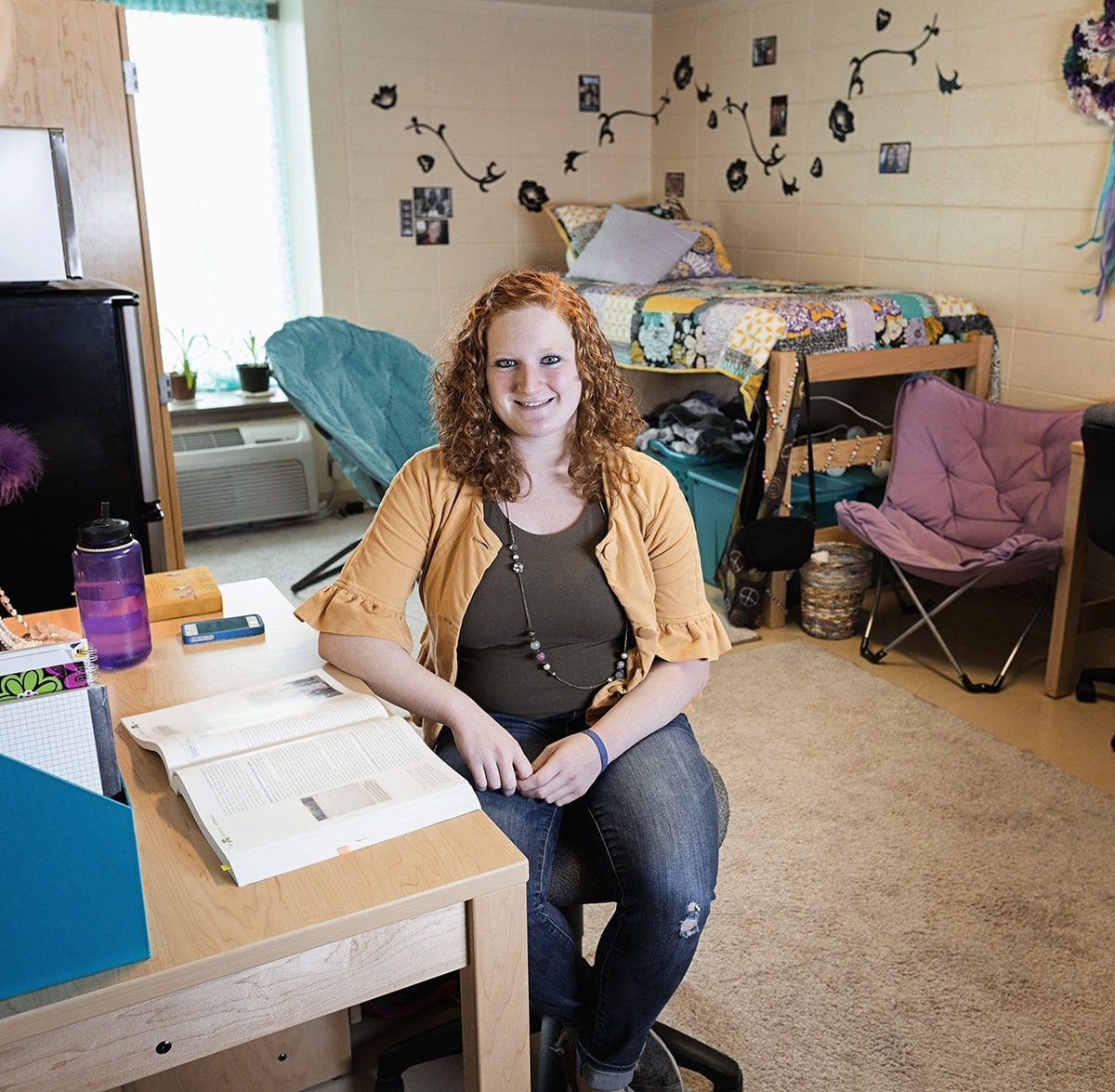 Blend Images/Shutterstock
Other Size Options
Full
Full XL: This bed is the same width as a Standard Full but has an extra 5″ length that matches the length of a Twin XL, Queen and King size options.
| Full XL | |
| --- | --- |
| Width | 54" |
| Length | 80" |
| Width Per Person | 26.5" |
Twin
Standard Twin: A Standard Twin is also known as a Single bed. Twin mattresses and beds are often the next steps for children who have outgrown their cribs. They're also a great option for smaller bedrooms like Guest Rooms. Bunk beds also traditionally come in Twin size.
Related: To see how a Twin bed stacks up to a Full bed, click here.
You Might Choose
Twin XL If…
You're tight on space but need the extra length. You're saving about 15″ or 16″ of width if you choose a Twin bed over a Full/Double. But if you have a bedroom that is narrow and you have some extra length. The added 5″ of a Twin XL over a Twin could go a long way for the person sleeping in it and for the overall look of the room.
You're trying to save money. When it comes to bed shopping, size does matter in terms of cost. You will save money going with a Twin XL bed over a Full because they're smaller and even the bedding will cost you less.
You want to get creative with a King. Technically, you could find two Twin XL beds and put them together to make a King. Some people do this by purchasing two Twin XL frames and putting a King mattress on top (just make sure it's sturdy) while others put two Twin XL mattresses on a King frame to make it a Split King.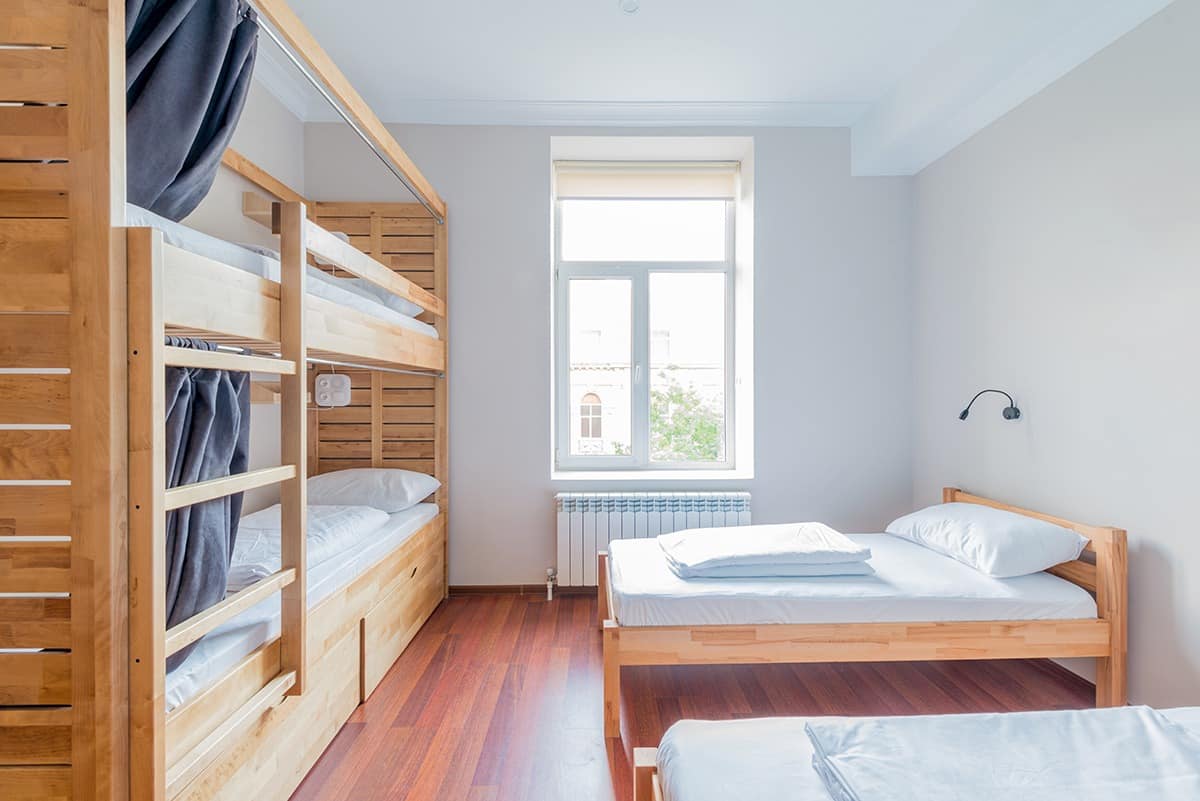 Elnur/Shutterstock
Full If…
You're a couple and tight on space. Technically, two people can sleep on a Full/Double bed – but it will be tight. Each person only has the width of a crib for themselves. If a Full is the best option for your room,  consider a Full XL for an additional 5″ of length.
You've got a bigger room to fill. You'll get an additional 15″ of width in a Full/Double from a Twin or Twin XL, which will fill up space in a room better than a Twin.
You're looking for something to grow into. The Better Sleep Council says that more people are choosing to skip a Twin or Twin XL and go straight to a Full or Double for their young children or their teens. The extra width leaves room for everyone to grow.
Things To Consider
The Twin XL and Full may not seem that different but it really comes down to their details and what is going to fit your space best. Here are some tips and things to think about before you make your next purchase.
Measure your space and leave room for movement. If you are thinking about making the transition from a crib or a Twin to a Twin XL or a Full/Double,  make sure it fits it in your bedroom. Duh, right? Just know that it is easy to get caught up in an impulsive shopping moment and end up with a bed that doesn't fit. An article from Th!ngz Contemporary Living says that most designers will recommend 30″ of space around your bed for movement.
Consider who will be sleeping in the bed. Is this a new bed for your child? Something for the guest room? Will two people end up in this bed? All of these questions will be key to factor into your decision. If there's a chance a couple will use the bed, think about going with a Full (or Full XL for extra length).
Shop seasonally if you can. Since Twin, Twin XL and even Full and Full XL beds are popular for children, teens and in college dormitories, Back-To-School shopping in the Fall could be a good time to buy your next bed. For mattresses, Labor Day weekend is often a good time for sales.
Overall
Chances are, both a Twin XL or a Full/Double bed will work in your bedroom. It may be difficult to know which one, but if you plan your space, look at what you need from the bed and what you have the budget for, the answer should become clearer. Don't forget to shop around – especially for mattresses – so you can get the best deal.
Featured image: Vereshchagin Dmitry/Shutterstock
The following two tabs change content below.
Katie Golde
Katie manages the day to day operations of the Mattress Clarity news site and reviews sleep products in addition to writing and editing sleep news.She hails from Austin, where she lives with her growing family. She is a Certified Sleep Science Coach and has a master's degree in Journalism from Northwestern University and has a background in health and science content. Her work can be found in print and online publications like Discover Magazine, USA Today and The Huffington Post.
Latest posts by Katie Golde (see all)