Eli & Elm's Whitney Collection cotton sheets are a mix of cotton, Lyocell, and paraffin — something not seen in an everyday set of sheets. Paraffin is a part of the brand's advanced Phase Change Material (PCM) technology, which is used to regulate body temperature and help people sleep cool all night long.
So how do the sheets stack up after our review? Check it all out below.
Editor's Note: Hey, there! Unfortunately, Eli & Elm's Whitney Collection Cotton Sheets are no longer in production. However, if you're looking for a similar product, check out our latest review of the Best Cotton Sheets!
Eli & Elm Whitney Collection Cotton Sheets Video Review
Key Features
70% cotton, 20% Lyocell (synthetic fiber), 10% paraffin
400 thread count, long-staple cotton with a sateen weave
Phase Change Material (PCM): This temperature-regulating technology is infused into an extremely soft, long-staple cotton sheet. The sheets react to temperature fluctuations throughout the night by absorbing and releasing heat (depending on the environment)
Fits mattresses up to 15" deep
Comes in white color only
Queen, King, and California King sizes
$280 for Queen at full price
45-day return policy
RELATED: Boll and Branch Sheets Review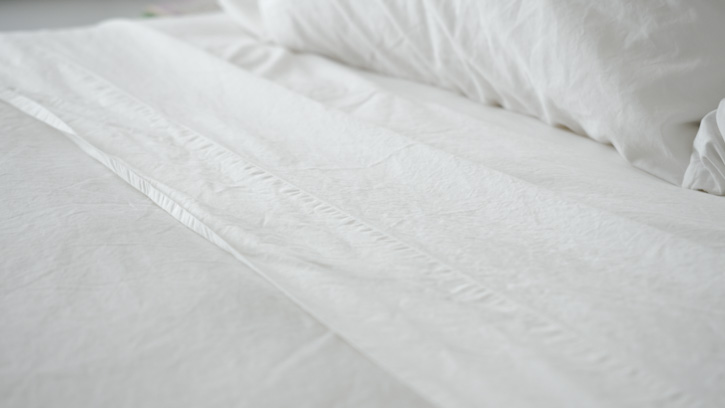 Who Makes Them?
These cotton sheets are made by bedding brand Eli & Elm and the company says its sheets are made from "400 thread count long-staple cotton and unique phase change material." Because of this material, the brand claims that "the Eli & Elm cotton collection is the most advanced bed sheet on the market."
In addition to these sheets, Eli & Elm also makes bamboo sheets as well as two pillows, including one specifically designed for side sleepers.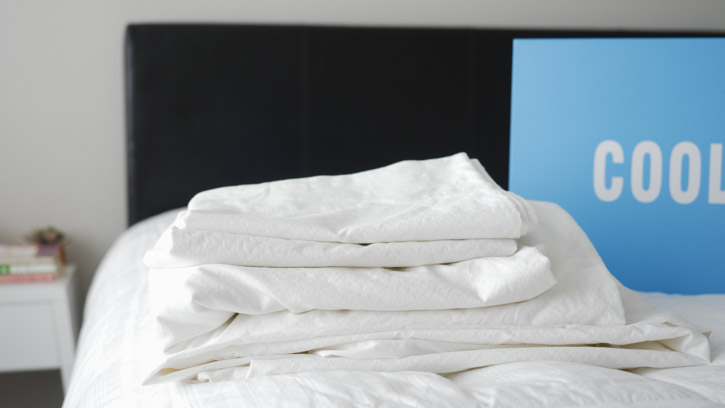 Sheet Care
Care instructions from the brand say to wash separately in a cold or warm wash; use a gentle, low tumble dry; iron on the lowest setting; and avoid using bleach or dry cleaning the sheets. Due to the use of paraffin in the sheets, it is especially important to dry on a low setting so there's no damage to the fiber.
Pros
PCM technology keeps sheets cool
Soft, crisp cotton feel
Lightweight
Drape well on the bed
Machine washable and dryer friendly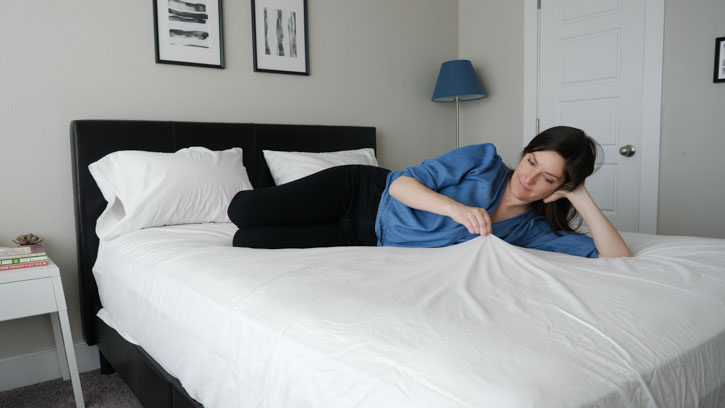 Cons
On the expensive side; not for those on a budget
Only one color available
Doesn't have a typical silky sateen feel
No sizes for smaller beds
My Experience
Eli & Elm's Whitney Collection cotton sheets are smooth, lightweight, and concentrated on providing a cooling experience for the sleeper that lasts throughout the night.
The fabric is a blend of cotton, Lyocell (which is a durable synthetic fiber), and paraffin. Paraffin is also one of the main materials in Eli & Elm's advanced Phase Change Material technology. PCM can be located in wide range of activewear fabrics because of its ability to help regulate temperature.
I personally found the sheets to be significantly breathable and had no issues being hot or cold during the night. The addition of the PCM in the construction of the sheets does give it a crisper feel, which is not characteristic of a sateen weave. Most sateen sheets have a silkier or more buttery "hand feel" (a term for what the sheets feel like when holding the fabric in hand).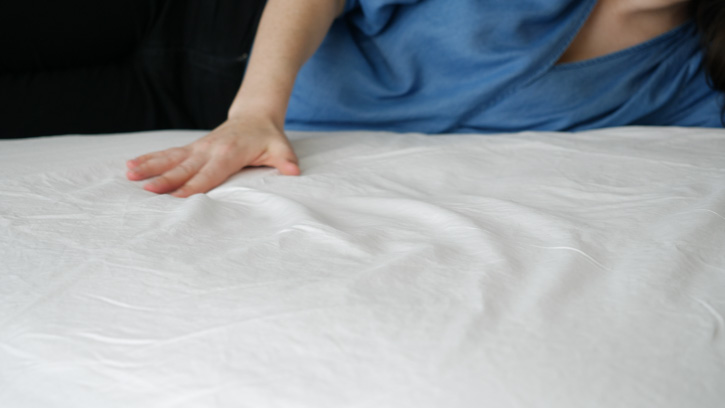 At the time of this review, the sheets were limited in color options and sizes; individuals may purchase them only in white and only for a Queen, King, or California King mattress.
In terms of care, they're machine washable and can be thrown in the dryer — just make sure to keep it on a low heat setting. Because of the advance PCM technology that's incorporated into the sheets, there is the risk of damaging them if the heat is set too high.
The sheets will wrinkle unless they're ironed on a low heat setting. The best way to avoid major wrinkles is to pull the sheets out of the dryer when they're still warm and put them straight on the bed; individuals who don't want any wrinkles will still need to iron them.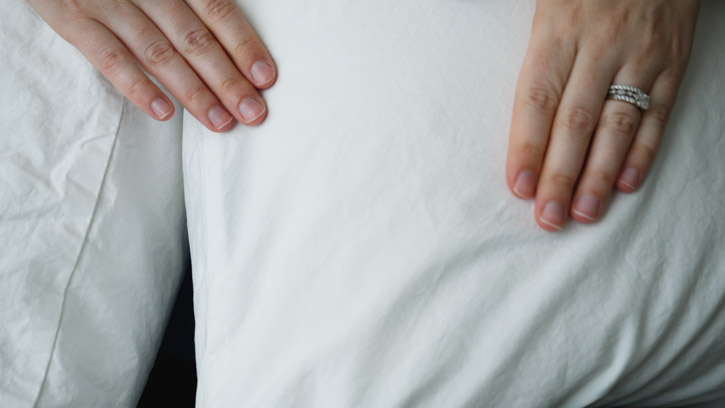 The sheets come with a 45-day return policy, but the brand asks customers to sleep on the Eli and Elm sheets for 2 weeks to see if the sheets are right for them.
Overall
Overall, my experience with these sheets was really positive. I enjoyed reviewing them and can definitely see them in rotation on my bed.
Hot sleepers looking for a set of crisp and durable cotton sheets, these could be a great match.  They have a really nice feel and don't wrinkle terribly. But with their limited colors and sizes (and high price), I would say the biggest reason to purchase these is if the individual or their partner is struggling with temperature regulation.