If you're looking for new sheets, chances are you've seen a lot of the same brands over and over. However, new to the bedding game is a brand called Cloverlane!
In this Cloverlane sateen sheets review, I'm looking at one of the two sheet options available. Here, I'll go over my experience with these sheets and explain everything from construction, pricing, and more – so keep reading!
| | |
| --- | --- |
| Specs | Details |
| Mattress Clarity Rating | 4.4 |
| Customer Rating | 4.9/5 stars |
| Price | $139 – $199 |
| Material | 100% long-staple cotton |
| Thread Count | 600 |
| Color Options | White, Mist Blue, Gray |
| Size Options | Twin, Twin XL, Full, Queen, Split King, Cal King |
| Return Policy | Free returns and exchanges up to 365 days |
Cloverlane Sateen Sheets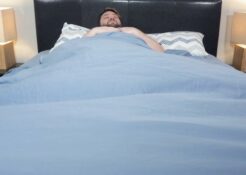 The Cloverlane Sateen Sheets offer a wonderfully soft feel and warmth for those cold nights.
Mattress Clarity Score
4.50 / 5
Read Full Review
Cloverlane Sateen Sheets Overview
Cloverlane is the newest brand under the Resident umbrella. Resident makes popular mattresses such as the Nectar and Dreamcloud. But with the addition of Cloverlane, the company makes high-quality bedding and bath products as well.
In this review, I'll focus on the company's sateen sheet set. Here's a quick rundown on who will like these sheets:
Who Might Like the Cloverlane Sateen Sheets?
Fans of cotton sheets
Anyone looking for hypoallergenic and antimicrobial bedding
Sleepers who get cold quickly
Who Might Not Like the Cloverlane Sateen Sheets?
Exceptionally hot sleepers
Anyone looking for color variety
Anyone who prefers crisp percale sheets
What Do the Cloverlane Sateen Sheets Feel Like?
The Cloverlane Sateen sheets are constructed with a sateen weave. This is one of two popular weave styles for cotton sheets. This weave style leaves the sheets feeling ultra soft and buttery smooth, and that's exactly what I experienced!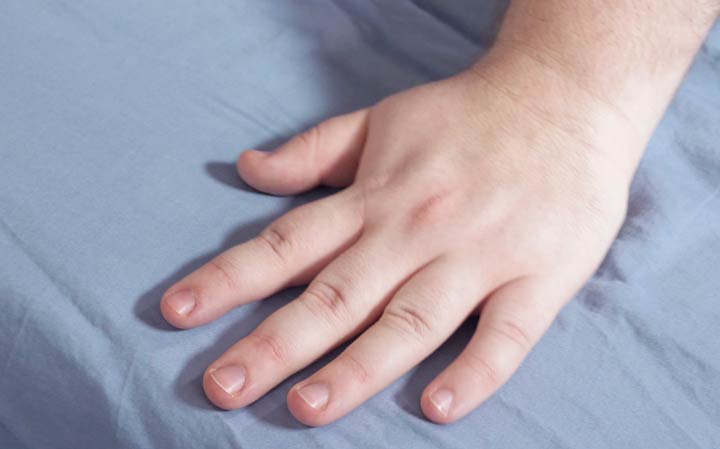 RELATED: Percale vs Sateen Sheets
Cloverlane Sateen Sheets Materials
Cloverlane uses 100% long-staple cotton in its sheets. Cotton is a good option for a wide variety of sleepers. This cotton has been OEKO-Tex certified, meaning the cotton is grown without the use of harmful chemicals and pesticides.
Hot sleepers should enjoy these sheets due to cotton's natural breathability. But one feature of the sateen weave is that it can retain heat more. If you get cold quickly while you sleep, this is a great option for you, too!
These sheets list a thread count of 600, which is higher than most sateen sheets we've reviewed. Sheets with higher thread counts feel especially soft and are better at retaining heat. This means the Cloverlane sheets will keep you cozy all night long.
If you love sateen sheets, take a look at our top picks for the best sateen sheets!
Cloverlane Sateen Sheets Size Options and Price
Get up-to-date pricing information on the Cloverlane Sateen Sheets with our sizing and price chart below!
| | |
| --- | --- |
| Size | Price |
| Twin | $139 |
| Twin XL | $139 |
| Full | $169 |
| Queen | $169 |
| King | $199 |
| California King | $199 |
Cloverlane Sateen Sheets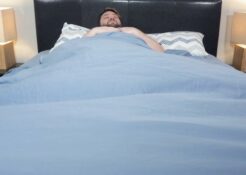 The Cloverlane Sateen Sheets offer a wonderfully soft feel and warmth for those cold nights.
Mattress Clarity Score
4.50 / 5
Read Full Review
What to Consider Before Buying
I'll cover some important considerations to keep in mind before buying the Cloverlane Sateen sheets!
Sleeping Hot or Cold
Cotton is known to have a natural breathability to it. For the most part, the Cloverlane sateen sheets shouldn't sleep too hot. I felt fairly comfortable under just the top sheet.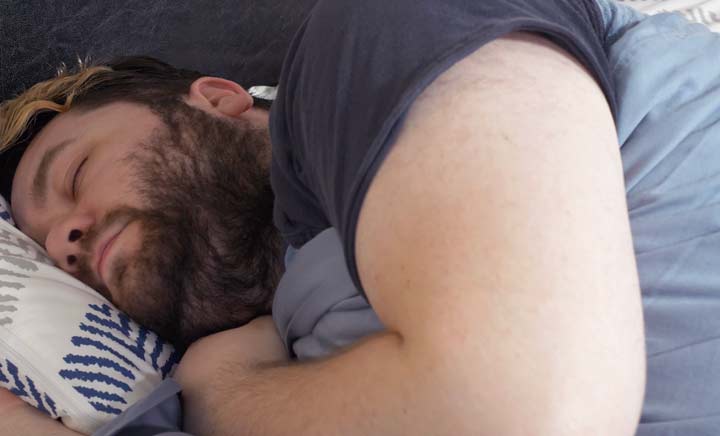 However, the combination of the sateen weave and a higher thread count means these sheets will retain heat more than a lower thread count sheet set. So, if you get cold quickly when you sleep, or sleep in a cooler climate, these could be a good option for you!
RELATED: Best Cooling Sheets
Care Instructions
Cloverlane's sheets are machine washable! Here's what the company recommends:
Wash on a gentle cycle with warm water and like colors. From there, you can tumble dry on low heat. If you notice any pesky wrinkles, you have the option to warm iron as well.
Cloverlane recommends using non-chlorine bleach for washing its sheets.
Allergies
Cotton isn't marketed as a hypoallergenic product, however it is not known to trigger allergies. Cloverlane has treated its sheets with antimicrobial protection that will prevent bacteria from growing on them, making them stay fresh and clean longer. These will also be a great option for people with sensitive skin.
Company Policies
Here's what you can expect when you make a purchase with Cloverlane.
Set Includes
For this review, I received the queen-size set. This included:
A fitted sheet
A top/flat sheet
Two standard-sized pillow cases
Cloverlane sells these sheets in all bed sizes, from twin to California king. The twin and twin XL sizes come with one pillowcase, while the two king-size sets come with two king-size pillowcases.
The brand also sells an "essential bundle" which has everything listed above, with the addition of a duvet cover and two pillow shams.
Return Policy
Cloverlane offers a substantial 365-night trial period for its sheets. During this time, you can test out the sheets to see if they work for you. And if they don't, you can make returns or exchanges during this time.
Cloverlane does offer free shipping for orders, returns, and exchanges.
How Do the Cloverlane Sateen Sheets Compare To Other Sheets?
With Cloverlane being a newer name on the market, let's see how these sheets compare to some popular brands out there, Brooklinen and Puffy!
Cloverlane vs Brooklinen
Brooklinen is a bedding company known for its sheets, like the Linen and Luxe core sets. But let's focus on the Classic Core sheet set for this comparison.
Both Cloverlane and Brooklinen use organic cotton for these bed sheets. However, the biggest difference between these is the weave used to construct them.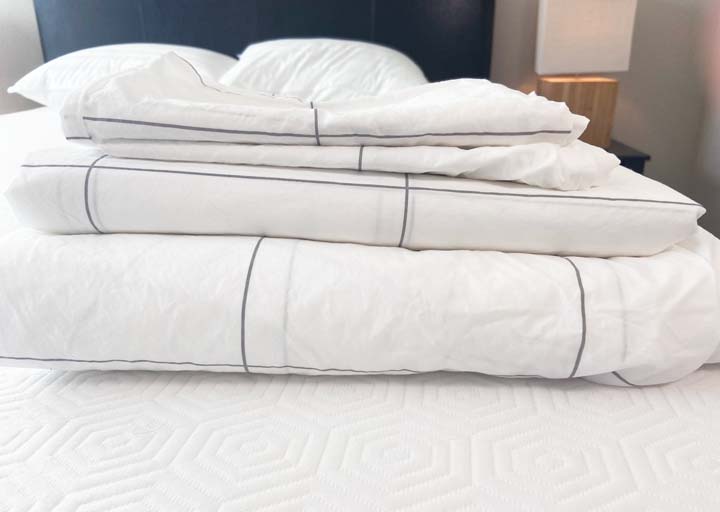 The Brooklinen Classic sheets are made of cotton and have a percale weave, which makes them feel very crisp. Cloverlane uses a sateen weave for this set, which leaves sheets feeling soft and buttery smooth.
If you're shopping for color variety, Brooklinen has them in spades.The company offers standard black and white color and design options but you'll also find a rainbow of limited edition options.
Both have similar price points, though the Classic set comes in just a bit lower. Hot sleepers should enjoy the Brooklinen sheets, while people who tend to get cold quickly might find what they need with Cloverlane.
Who Should Get the Cloverlane Sateen Sheets?
People looking for a smooth set of sheets
Anyone who gets cold quickly
Who Should Get the Brooklinen Classic Core Sheets?
Sheet shoppers looking for color variety
Hot sleepers
Read our full Brooklinen Classic Core Sheet Set review.
Cloverlane vs Puffy
One other popular material for sheets is bamboo. And my favorite set of bamboo sheets come from Puffy.
The biggest difference between these sheets are the materials. Cloverlane uses cotton, while Puffy uses viscose, which is derived from bamboo. Both should be fairly breathable. However, bamboo has the added benefit of being moisture-wicking, meaning night sweats won't be a problem with Puffy's set.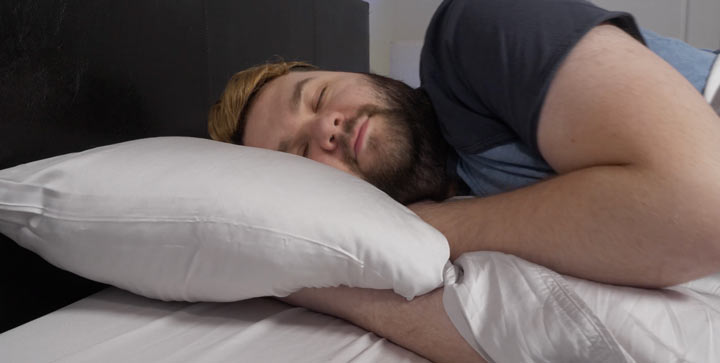 Both are constructed with the sateen weave, though the Puffy sheets will feel more like satin than cotton. And with Puffy's lower thread count of 300, these sheets are going to be better suited for hot sleepers and those living in warmer climates.
Both offer limited color options, with Puffy offering two and Cloverlane offering three. And both have upper to mid-range price points, but Puffy offers deals throughout the year to help you save more.
Who Should Get the Cloverlane Sateen Sheets?
Fans of cotton sheets
Anyone who gets cold quickly during the night
Who Should Get the Puffy Bamboo Sheets?
Hot sleepers
Fans of satin-like bamboo sheets
Read our full Puffy Bamboo Sheets review.
Cloverlane Sateen Sheets Review Rating
Take a look at our Mattress Clarity score for the Cloverlane Sateen Sheets!

Cloverlane Sateen Sheets Review
FAQs
Let's answer some of the most frequently asked questions about the Cloverlane Sateen Sheets.
How deep are the pockets on the Cloverlane Sateen Sheets?
The fitted sheet in this set can fit mattresses up to 18" tall! These are incredibly deep pockets. Most beds range in height from 8" to 14". With deep pockets, the fitted sheet should stay secure on your bed. If you toss and turn, you won't have to worry about the corners popping up during the night.
What if I don't like my Cloverlane Sateen Sheets?
The good news is you have a whole year to test out the Cloverlane sateen sheets! If these sheets don't work out for you during that time, you can return them with free shipping and for a full refund!

You can even send these sheets back after washing them. Cloverlane mentions that you should wash the sheets before first use.
How long will the Cloverlane Sateen Sheets last?
Because Cloverlane uses 100% long-staple cotton, these sheets should last you around two years with good care. Long-staple cotton means that the cotton fibers are able to be made into long threads without breaking, which adds to the durability of these sheets.
Tony Klespis
Tony is a staff writer at Mattress Clarity where he analyzes sleep products and appears in review videos. He earned a B.A in English from Sam Houston State University and a M.A in Mass Communication from Texas State University. When he isn't writing about sleep products, Tony loves to unwind with a good book or can be found playing Pokemon Go outside with his friends, or cuddling with his cat, Penguin. He's always down to try a new, local restaurant and try new foods.