Cariloha is a well-known company that makes a wide range of bamboo products, including bedding options like bed sheets. They offer two different sets of sheets, the Classic and the Resort. The Classic sheet set (pictured in Ivory in this review)  is a more traditional weave (Twill) and at a slightly more affordable price ($179 for Queen set).
Linenspa is an online sleep and bedding retailer who sells products from mattresses and bed frames to pet beds. They sell bed sheets from other brands (like Woven by Malouf) in addition to their own Linenspa bed sheets. Linenspa's bamboo bed sheets (pictured in Stone in this review) vary by price but are typically less than $100 for a Queen set.
With so many types of bamboo sheets on the market, we've paired these two sets and put together a list to help people decide which set could be the best for them.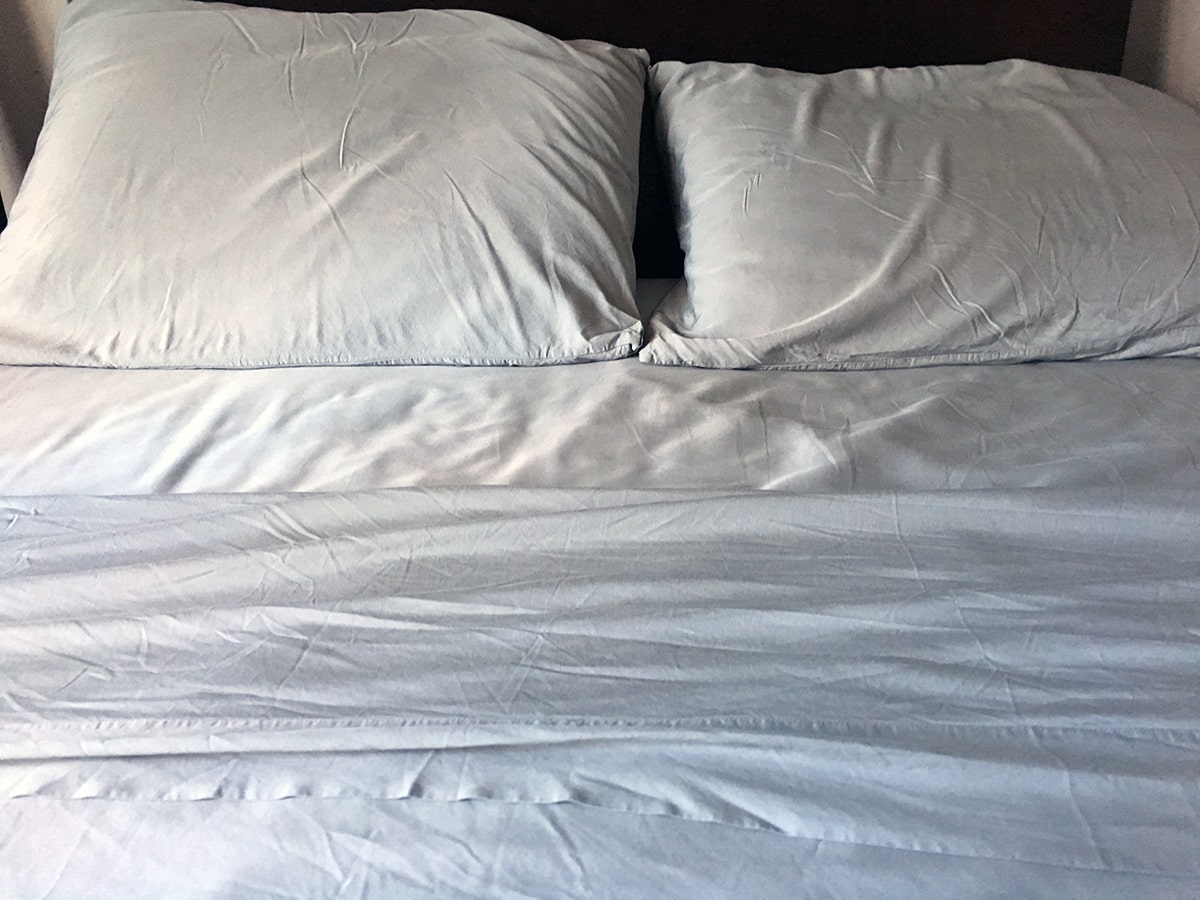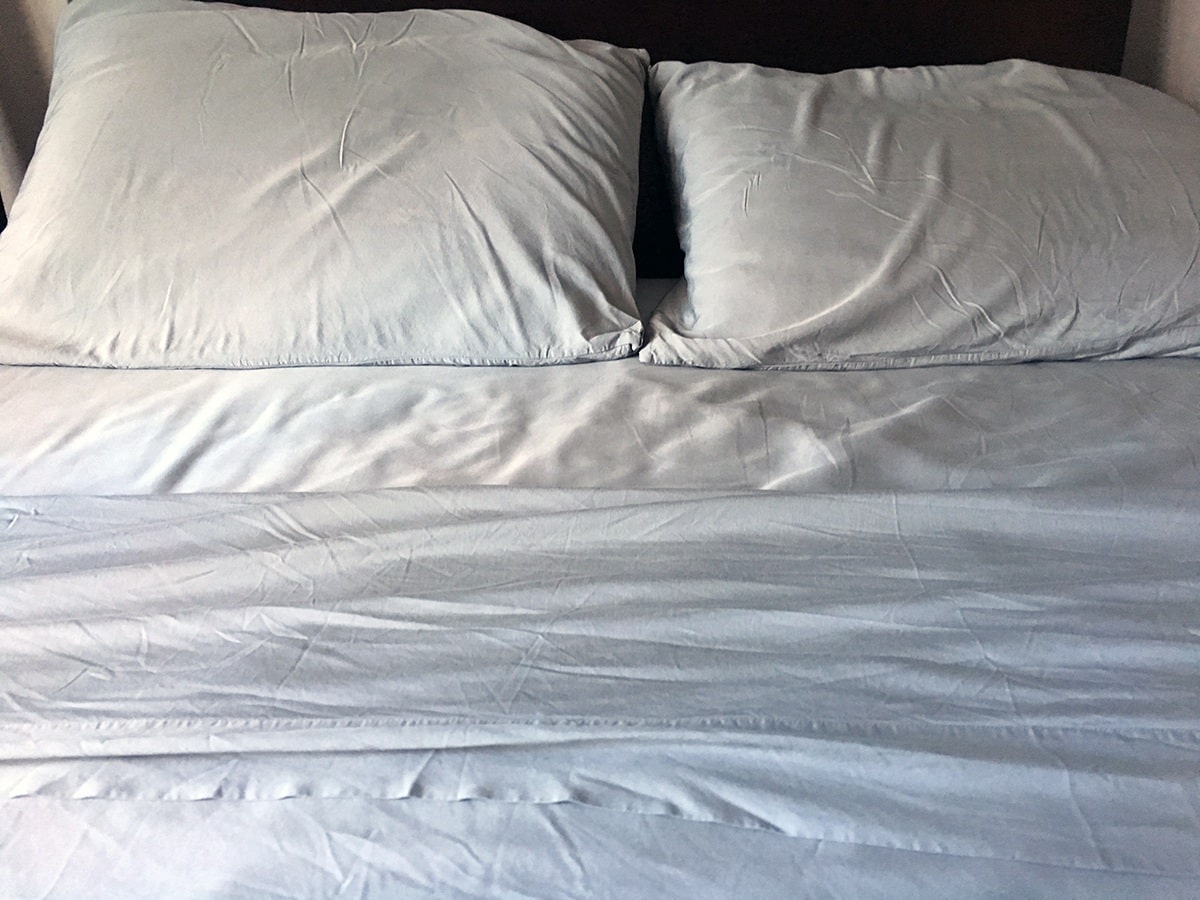 Key Similarities
Made from 100% Viscose/Rayon from Bamboo
Sets come with 1 fitted sheet, 1 flat sheet and 2 pillow covers
Fit mattresses up to 18-inches thick
Thermal Regulating
Twill Weave
Care instructions: wash cold with gentle low tumble dry; iron
Both offer satisfaction guarantees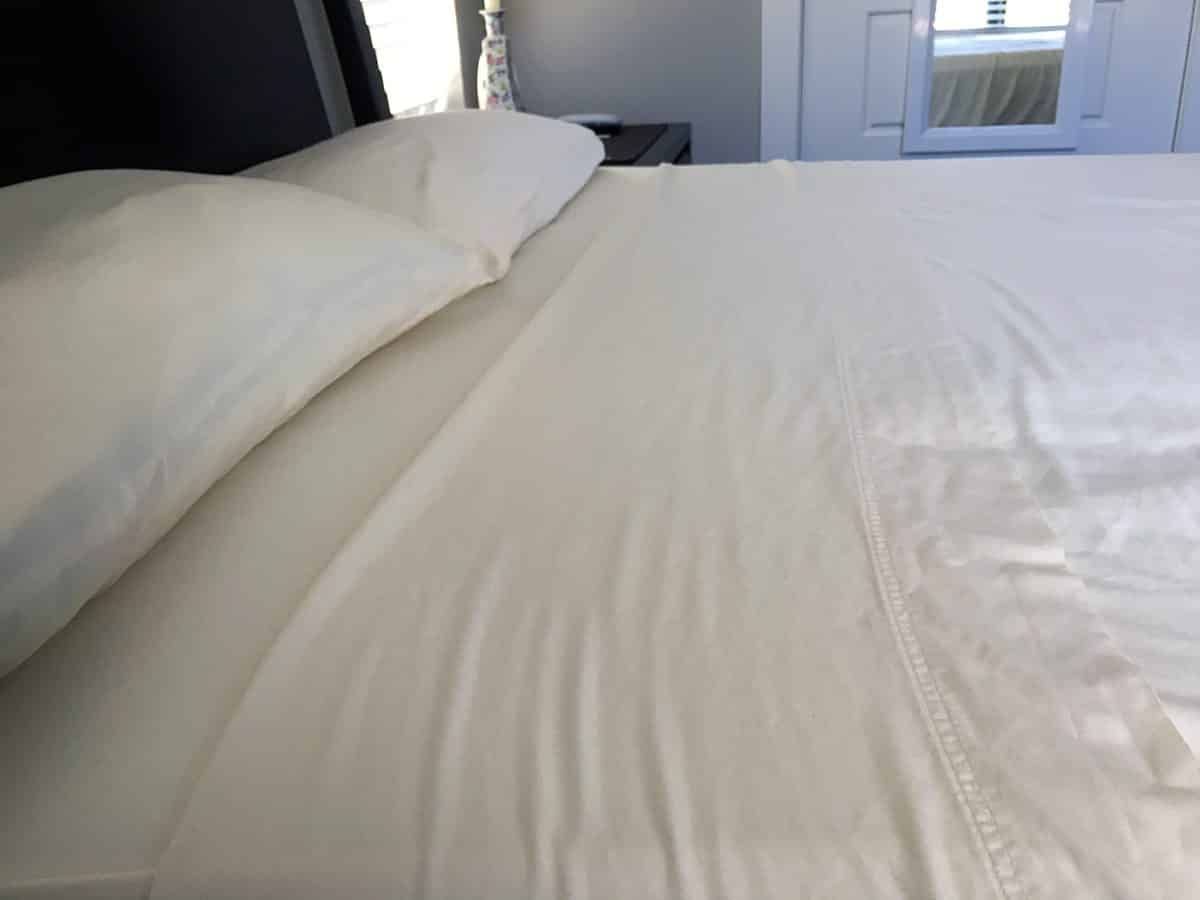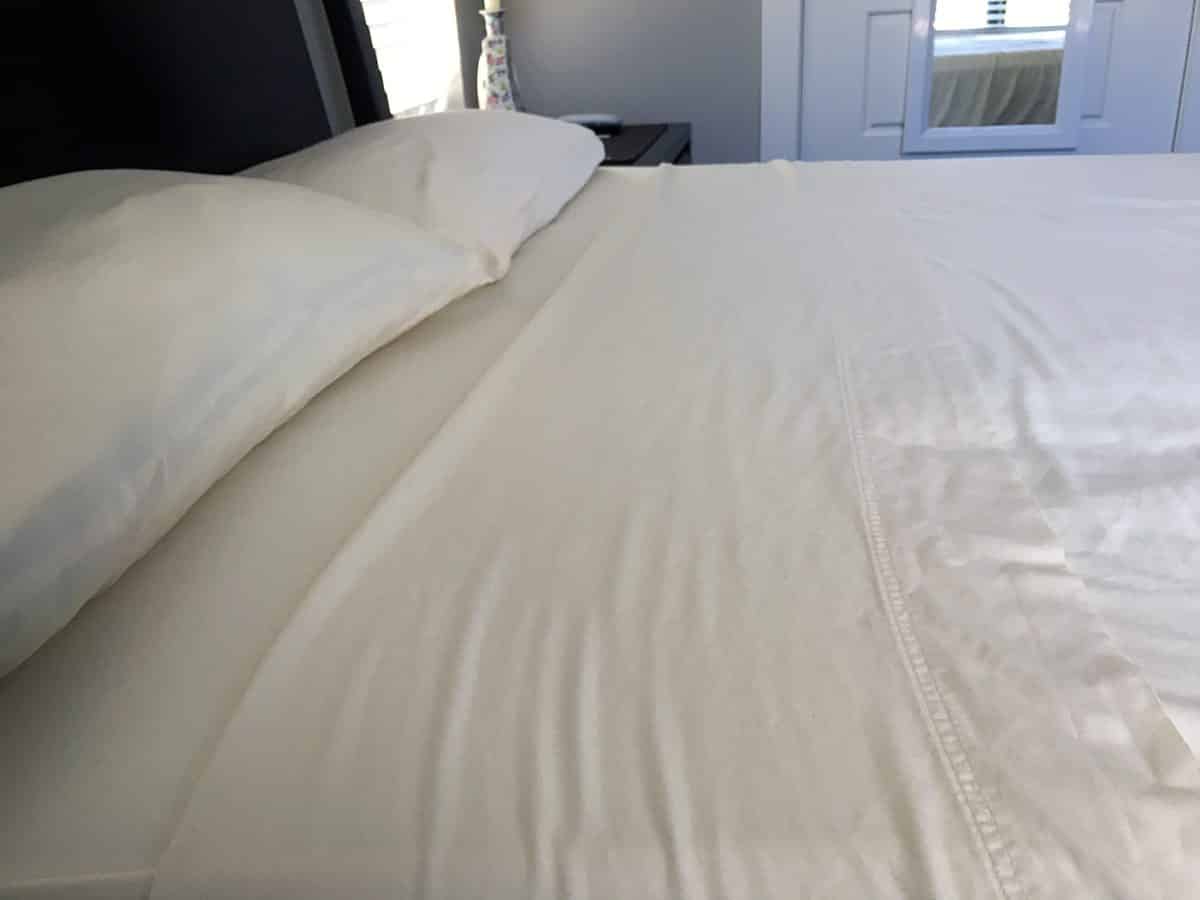 Key Differences
Cariloha Classic comes in sizes Twin and Twin XL to Split King (see our article on mattress sizes and dimensions)
Cariloha Classic has five color options (no stone or slate grey color like Linenspa offers)
Cariloha Classic set draped nicely on bed, no shrinking issues after washing/drying
Linenspa has four color options
Linenspa comes in traditional sizes and includes Twin XL and Cal King (no Split King)
Linenspa has some extreme wrinkling in pillowcases
Linenspa Queen sheet did not fit 100% after washing/drying
Linenspa sheets felt heavier and stiff when wet (softened once dried)
RELATED: Best Bamboo Sheets
Pros and Cons of each sheet set
This video highlights the key pros and cons of each set.

Who Might Choose…
People should pick Cariloha Classic if they want to splurge on high-quality sheets and are willing to pay nearly $200 for a Queen set.
People should pick Cariloha Classic if they feel strongly about the environmental and want transparency regarding the manufacturing processes of bamboo fiber. Cariloha's video on the topic is available here.
People should pick Linenspa if they are looking for soft bamboo sheets but want to spend around or less than $100 (prices vary by color).
People should pick Linenspa if wrinkling is a non-issue and they want a stone/slate/grey color as this is not a color option in the Cariloha set.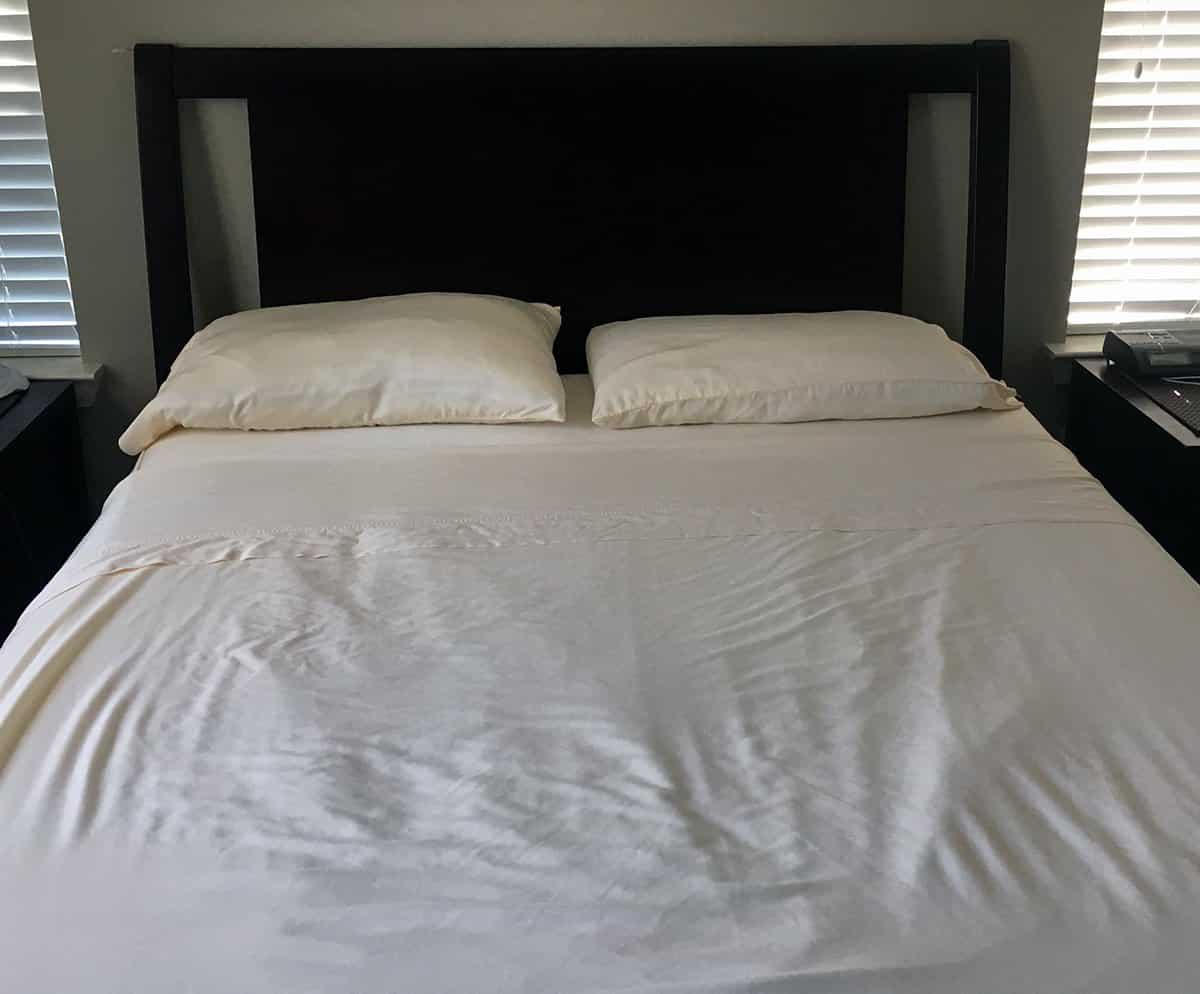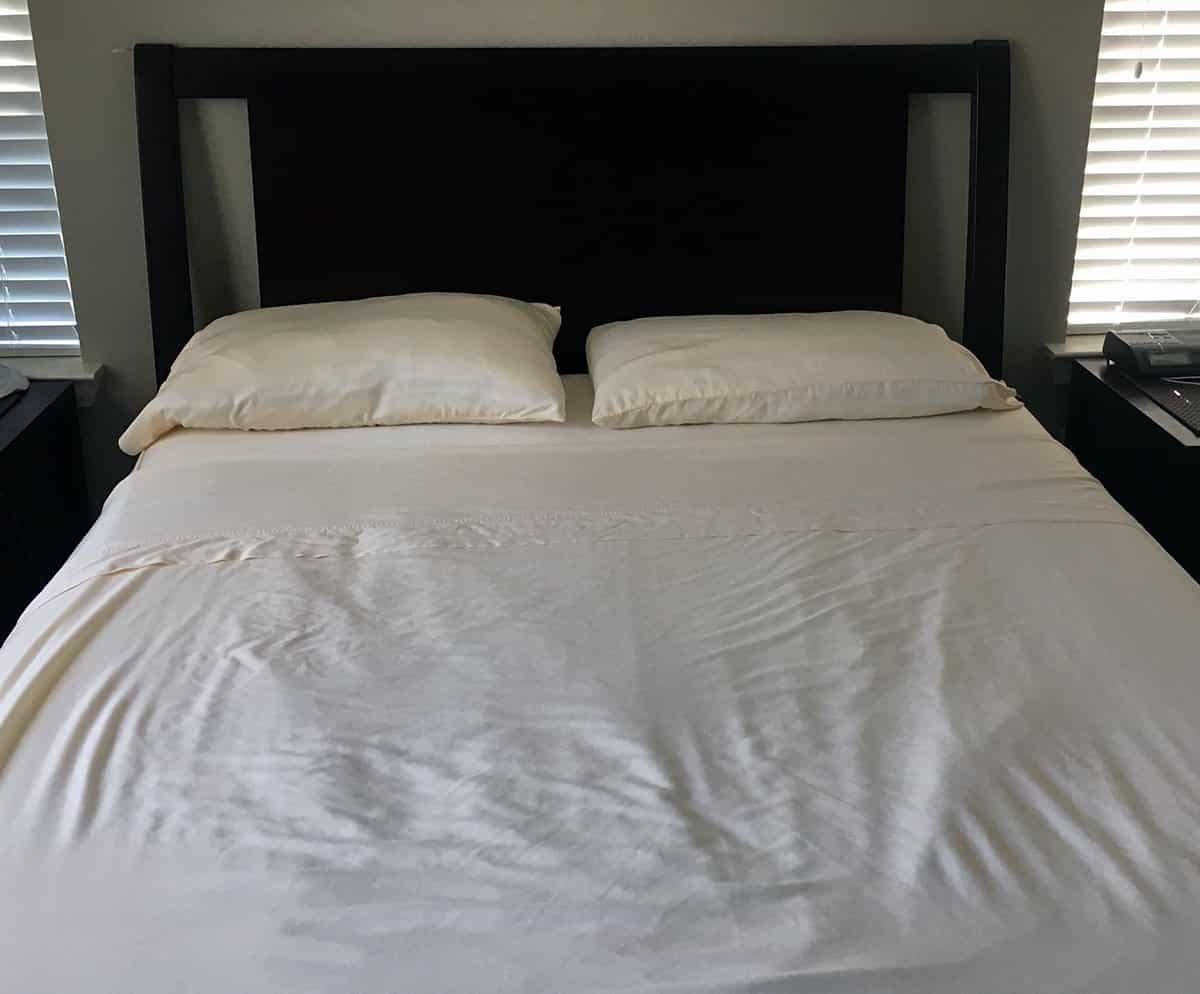 Linenspa Bamboo Bed Sheets vs Cariloha Classic
Overall
Each set of sheets is incredibly soft and available in a variety of colors. Their care instructions are relatively the same (machine wash cold and gentle; tumble dry low). However, Linenspa recommends a medium iron while Cariloha suggests it if necessary.
Both sheets were prone to wrinkles so I would say if people do not like wrinkly sheets they should expect to need to iron these – even if they put them on their bed as soon as they're done in the dryer.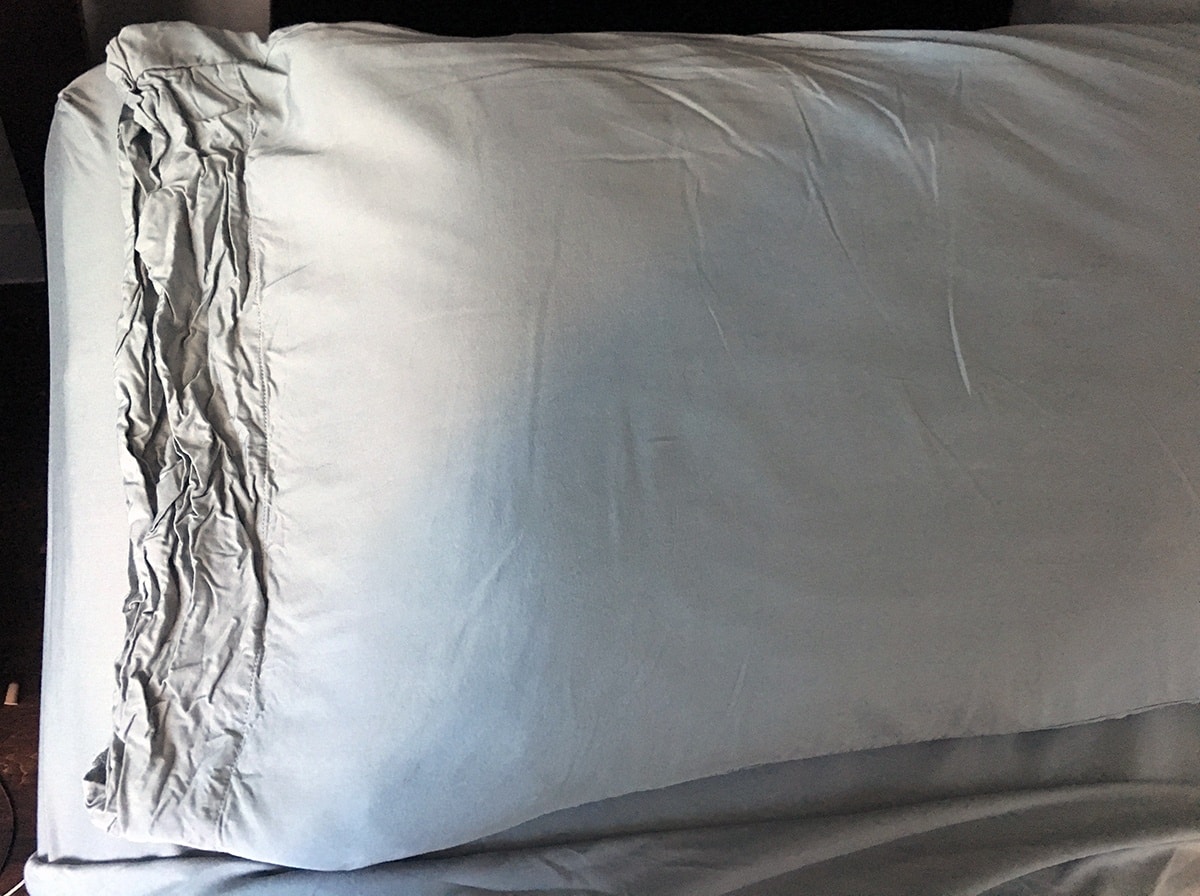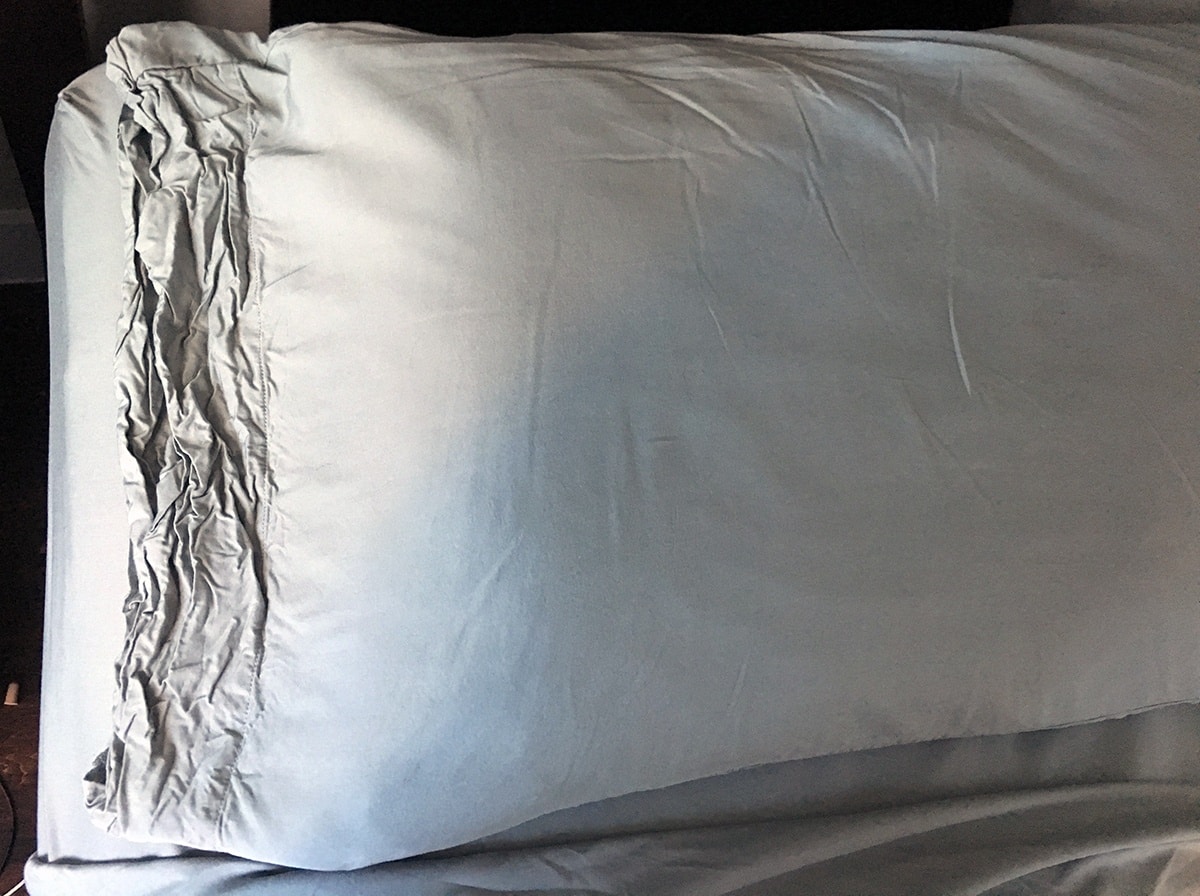 The Cariloha and the Linenspa sheets feel lighter in comparison to their cotton counterparts, but the Cariloha Classic set stayed lightweight and soft the whole time, while Linenspa got stiff and heavy when I pulled them out of the washer.
I personally had fit issues with the Linenspa sheets and did not feel like they laid on my bed as well as the Cariloha Classic sheets did.
However, both companies offer satisfaction guarantees, so there is less risk to giving Linenspa a shot if it's closer to your price range (or you really want grey sheets!).
See our full review of the Cariloha Classic Bamboo Bed Sheets here and the Linenspa Bamboo Bed Sheets here.
Katie Golde
Katie manages the day to day operations of the Mattress Clarity news site and reviews sleep products in addition to writing and editing sleep news. She hails from Austin, where she lives with her growing family. She is a Certified Sleep Science Coach and has a master's degree in Journalism from Northwestern University and has a background in health and science content. Her work can be found in print and online publications like Discover Magazine, USA Today and The Huffington Post.