First impressions convey plenty of information, and an initial glance at the SpineAlign pillow and Bear pillow confirms that these two pillows are particularly different. One is a contour pillow while the other features a more traditional shape. They even feature contrasting materials and design features.
With all that said, when it comes to sleeping comfortably, they do have one significant factor in common. Read on for my full SpineAlign vs Bear Pillow comparison!
SpineAlign vs Bear Pillow: Video Overview
Top Similarities
Foam-filled
Cooling/breathable materials featured in outer cover fabric
Hypoallergenic
Made in the USA
On the more firm/supportive side – could be good fit for back and side sleepers
Trial period offers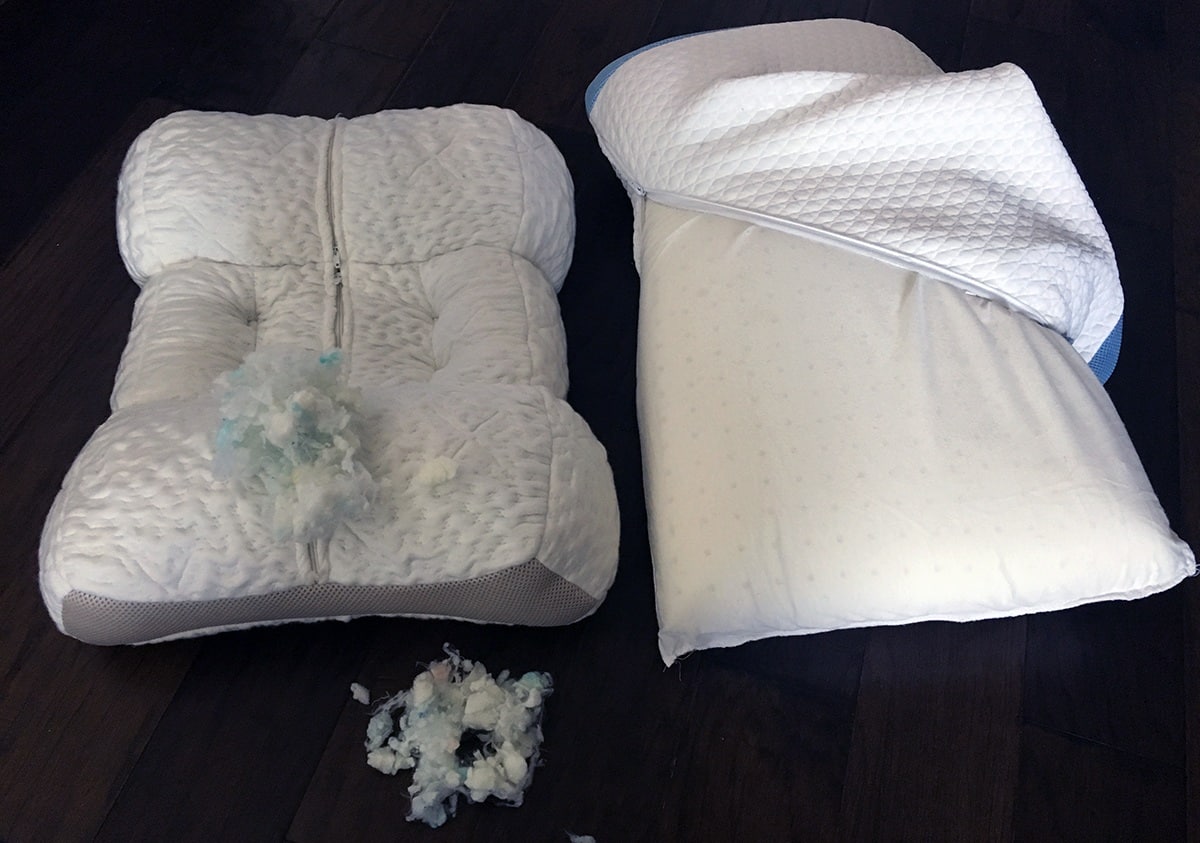 Key Differences
SpineAlign
Shape: Contour pillow
Two outer chambers for side sleeping and a middle chamber for back sleeping
Customizable to fit one's correct posture in both the back and side sleeping positions
Cover: Soft Tencel blended fabric with strips of mesh built in the sides (37% Lyocell – also called Tencel, 61% Polyester and 2% spandex)
Filling: blend of shredded internal fill (foam and fiber) accessible through zippers on the back
Has "one size fits most" design
Fits in a queen size pillowcase
Approximately 23" x 17" x 6"
Do not wash the pillow; spot clean only
90-night trial period
Price: $129 (One Size)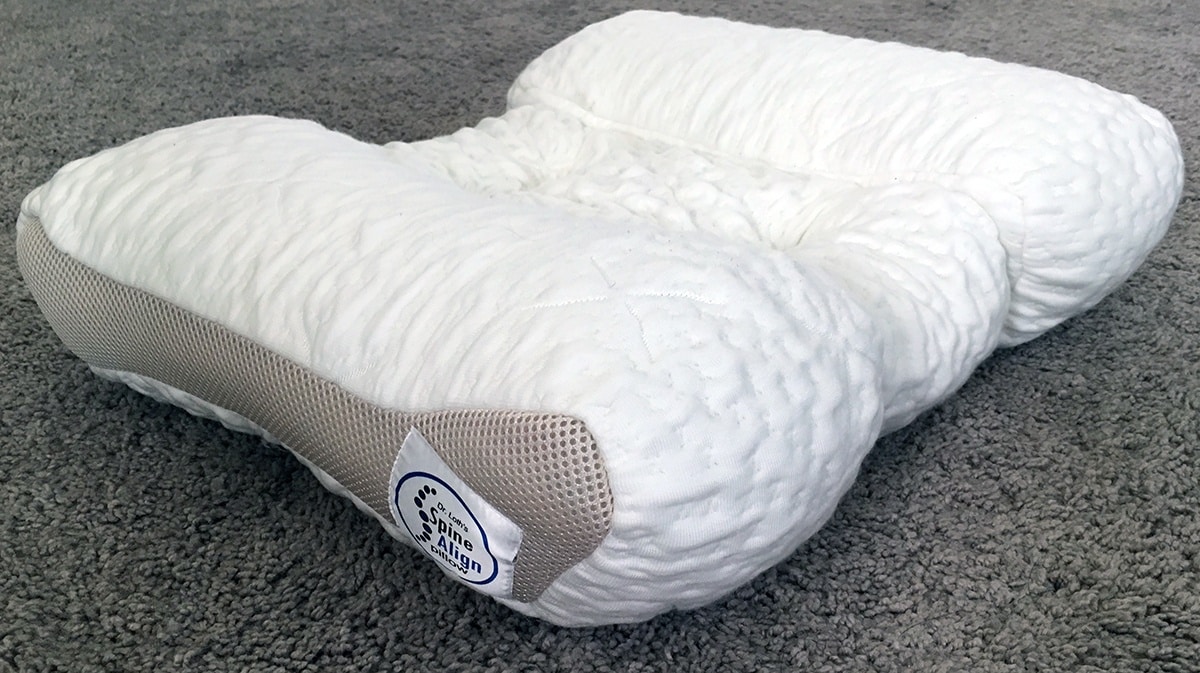 Read our full Dr. Loth's SpineAlign pillow review, here.
Bear
Shape: Traditional
Cover: Double Ice Fabric: a special fabric that feels cool to the touch; made up of 40% "cool yarn" and 60% polyester
Core filling is made with LOFT-X FOAM: a hybrid foam that combines memory foam and latex foam to contour to the spine and neck (100% polyurethane)
Dual mesh side panels for continuous airflow throughout one's sleep
Only available in Queen and King size
The cover is removable and machine washable and dryer friendly
2-year warranty and 100 night trial (from the time a customer receives his or her pillow)
Price: $95 (Queen)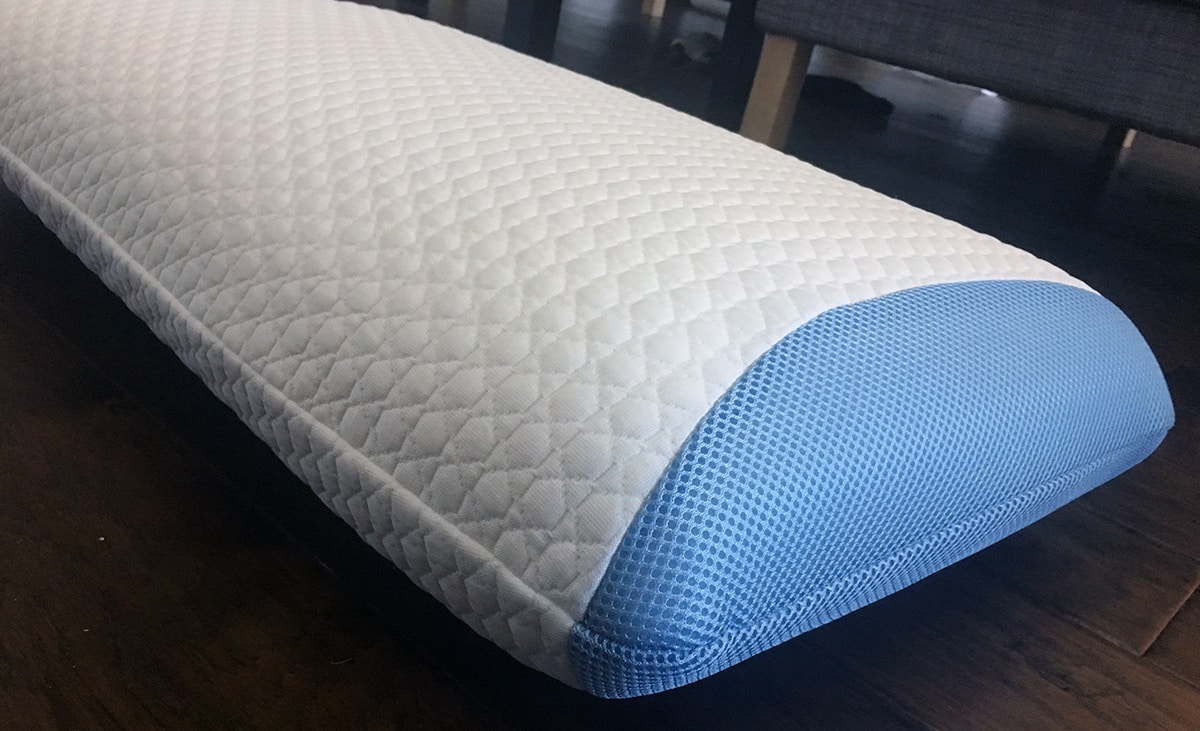 Read our full Bear pillow review, here.
Who Might Choose…
SpineAlign
Those who support an expert-backed design. The official name of the pillow is Dr. Loth's SpineAlign pillow because it was created by a sports chiropractor, Dr. Jason Loth, who has more than 17 years of experience in the field. His design focuses on complementing a sleeper's neutral head and spinal alignment, with the addition of customizable features.
Sleepers who like personalization. Virtually every chamber within the pillow has a zipper that allows sleepers to add or remove as much of the foam/fiber filling as desired. Back sleepers will need to adjust the middle section, side sleepers will want to adjust the edges.
Bear
Hot sleepers. Bear's pillow is designed to breathe and offer sleepers cooling comfort all night. It features ventilated LOFT-X foam for airflow promotion and innovative Double Ice Fabric on the cover that feels essentially cold to touch or rest the face against.
Those who prefer a pillow that's easy to care for. To keep the pillow clean all sleepers need to do is wash and dry the cover, spot cleaning the foam is necessary. The foam won't lose its shape or go flat, therefore it's not recommended to fluff it in the dryer.
SAVE 25% WITH CODE FALL25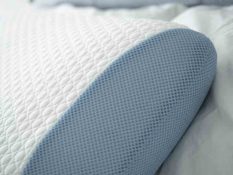 For those who love latex foam or hybrid foam pillows, this one might be worth the price. Click the button below to save 20% on a Bear pillow!
Either
Back and side sleepers. Based on my personal experience with these pillows, I believe they are both appropriate and good matches for back and side sleepers. Their foam fillings provide a sufficient amount of structure and support but their loft isn't too high. Stomach sleepers, in particular, will something flatter and plusher.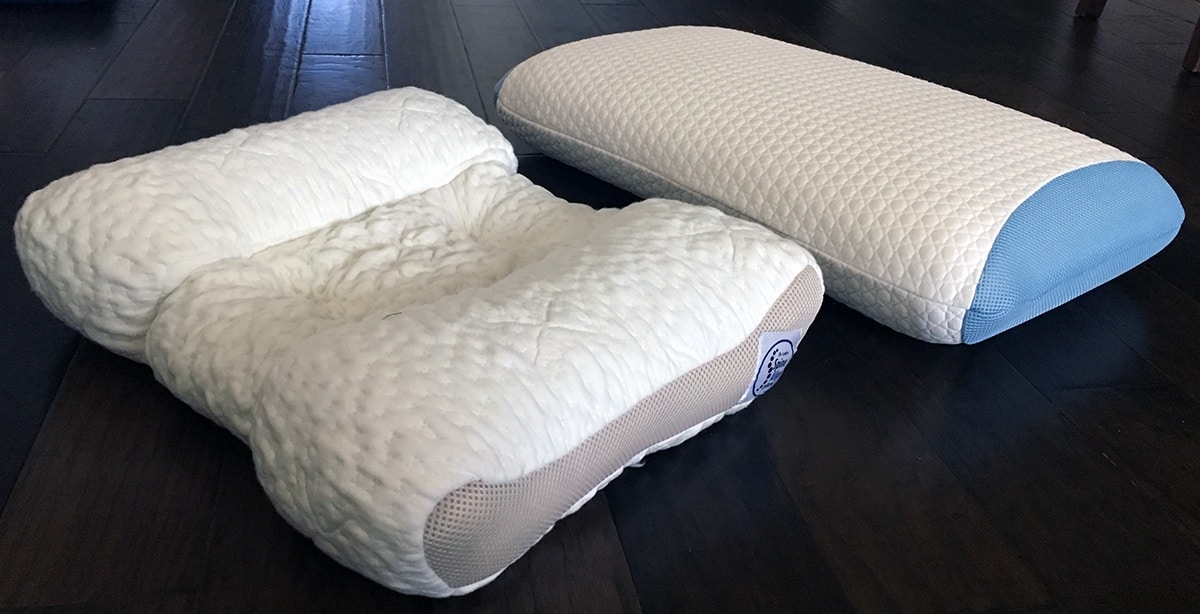 RELATED: Best Pillow for Side Sleepers
Overall
Great news for back and side sleepers, both pillows will appeal to these respective crowds. Potential customers on a budget may opt for the Bear pillow, whose Queen pillow is technologically advanced with its cooling fabric and under $100. Those curious about the ergonomic support of a contour pillow the adjustable nature that comes with the SpineAlign is hard to beat. Luckily, each pillow has a generous and substantial trial offer period so there's ample time for sleepers to test for themselves.