At first glance, neither the J-Pillow nor the trtl Pillow looks like a typical travel pillow. But they both offer comfort and support for virtually any type of travel experience. We've put together a guide to help even the most avid traveler decide which pillow is best for them.
J-Pillow vs trtl Pillow Video Comparison
Key Similarities
Price: Both pillows retail for around $30 (depending on where it is purchased)
Areas of support: Both support the head, chin, and neck. However, the J-Pillow supports more of the face than the trtl pillow
Click Here for Pricing on the J Pillow
Key Differences
Filling: The J-Pillow is 100% polyester and the trtl is a mix of fleece, foam, and plastic (for structural support)
Cover Fabric: The J-Pillow is a soft and plush fabric; trtl is fleece
Care: They can both be machine washed and dried but one must remove plastic from trtl filling prior to wash
Click Here for Pricing on the TRTL Pillow
Feel Difference
The feel of these travel pillows could not be more different; the J-Pillow is softer and plusher and it has a polyester filling that reminds me of a traditional pillow.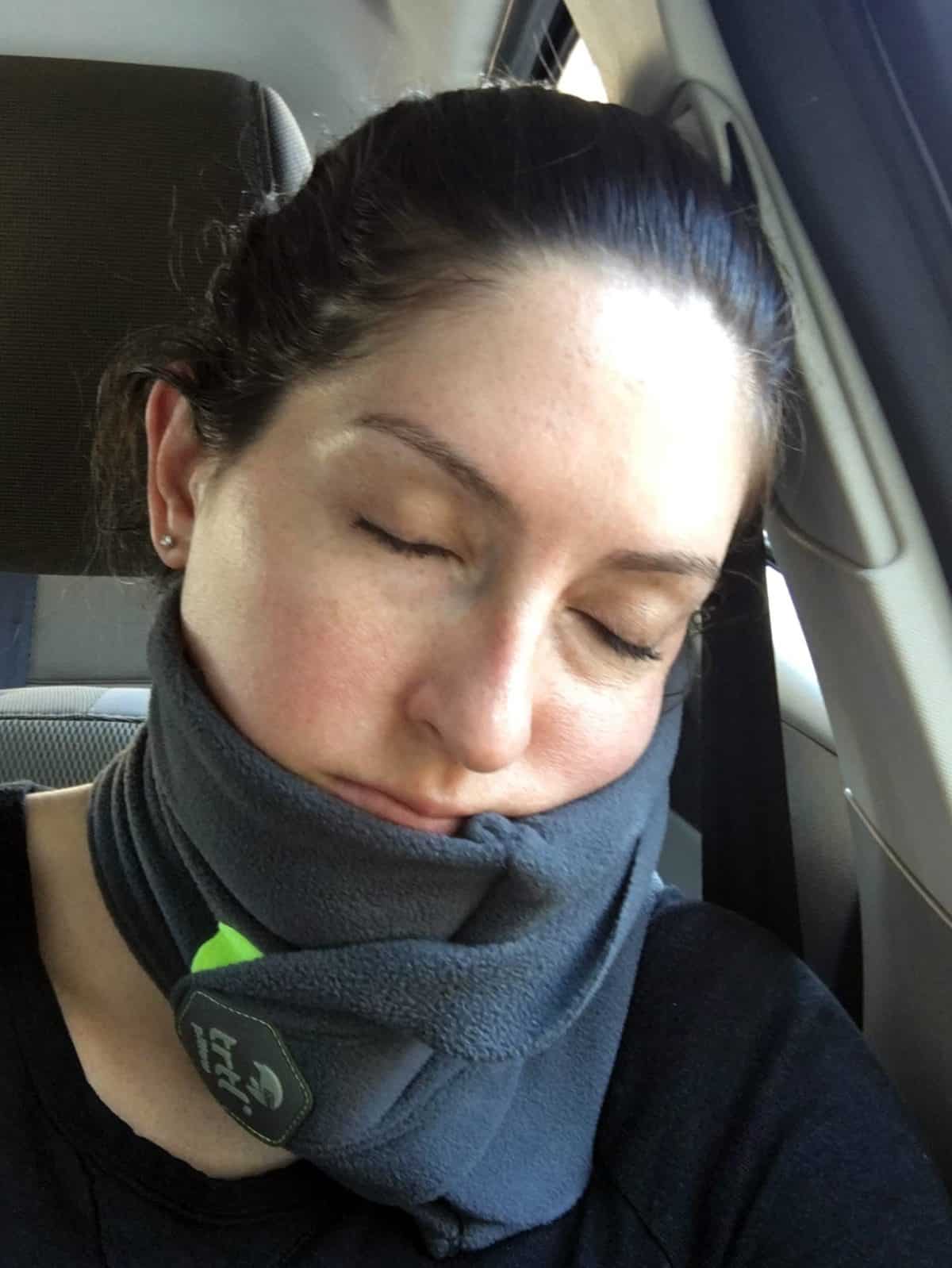 Trtl Pillow is more supportive than it is comfortable and the plastic structure wrapped in fleece attaches to the neck, anchoring it in a way that allows one to lean one's head to the side and still feel supported.
Meanwhile, only filling in the trtl Pillow is a small layer of foam between the fleece and the plastic structure. This prohibits the plastic structure from digging into one's head and neck but is far from offering that standard classic "pillowy" softness one imagines with a travel pillow.
Who Might Want to Choose the J-Pillow: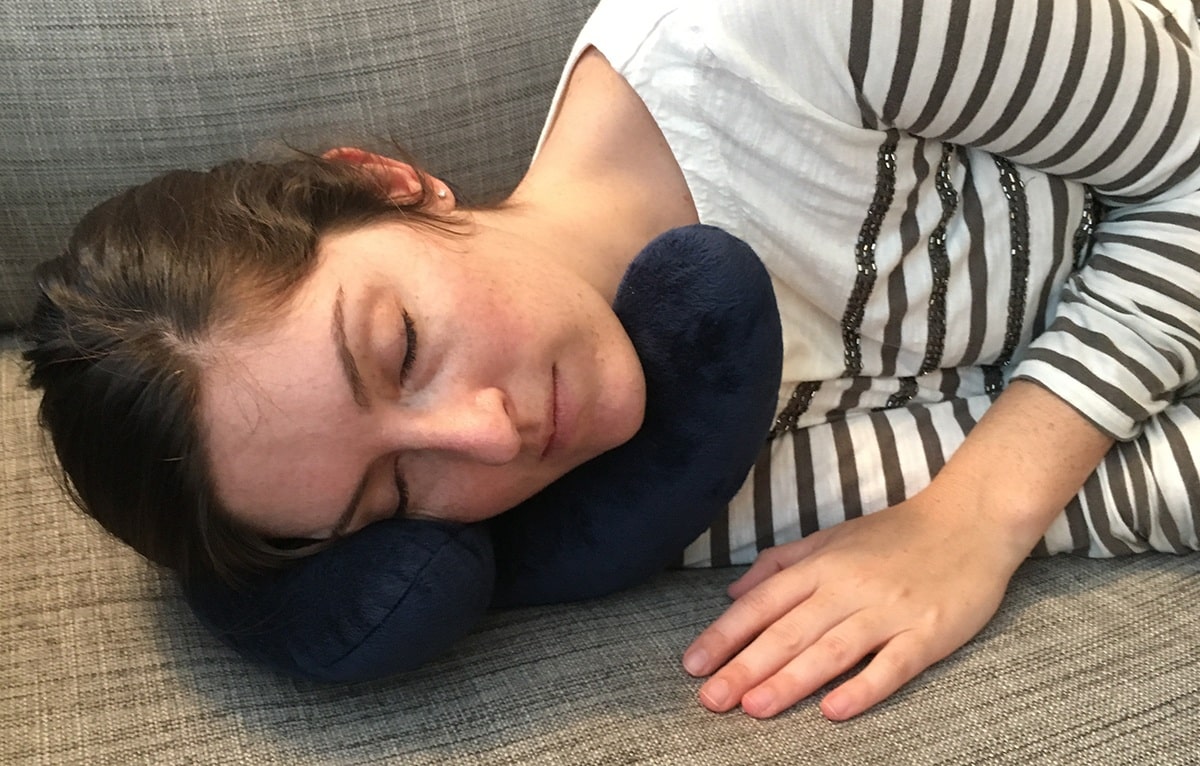 Side Sleepers
The J-Pillow does an excellent job of supporting the complete side of the face; this pillow is also superb up against the window of a car, train or plane.
Those Looking for Versatility.
This pillow also works if the traveler chooses to lay down on a couch or a bed and if he or she needs an emergency pillow, maybe a hotel pillow isn't cutting it, this can be used.
Those Who Want Simplicity (In Terms of Care)
The J-Pillow is easily machine washable and can be dried on a low tumble dry setting; no need to remove the cover beforehand.
Read our complete review of the J-Pillow Travel Pillow here.
Who Might Want to Choose the trtl Pillow: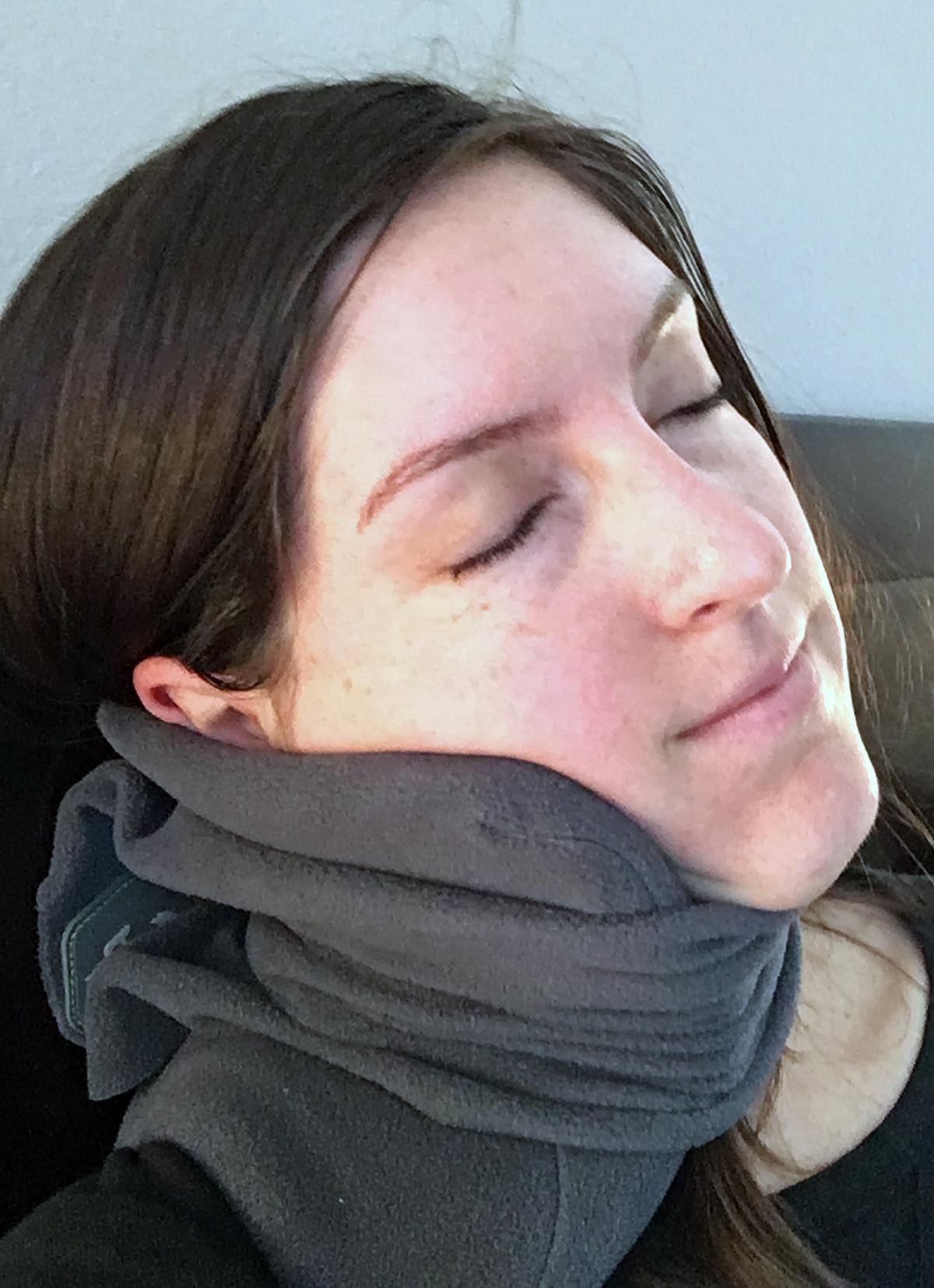 Those Who Want Strong Neck Support.
The special design of the trtl pillow allows the traveler to wrap the pillow and anchor it around his or her neck as tight as he or she would like, so the person can customize it to his or her desired level of neck support.
The plastic structure inside the pillow rests up against the side of the neck and when a person leans his or her head to the side, the plastic structure will keep the individual completely supported.
Those Who Want a Compact Pillow
With its lack of filling – replaced with a thin layer of foam, it truly doesn't get more compact than the trtl Pillow. In fact, it's the least pillow-like travel pillow I've reviewed.
The trtl Pillow relies significantly on the plastic internal structure for support in lieu of a more traditional pillow filling (foam or polyester). This design of this pillow makes it approximately the size of an adult hand; it's very flat, which makes it a big space saver.
Read our complete review of the trtl Pillow here.
Overall
With their unique shapes, sizes, and characteristics analyzed, I believe both the J-Pillow and the trtl Pillow really make great travel pillows. As a side sleeper, my heart belongs to the plush J-Pillow because I love that I can rest the entire side of my face on it while still feeling support around my neck and chin.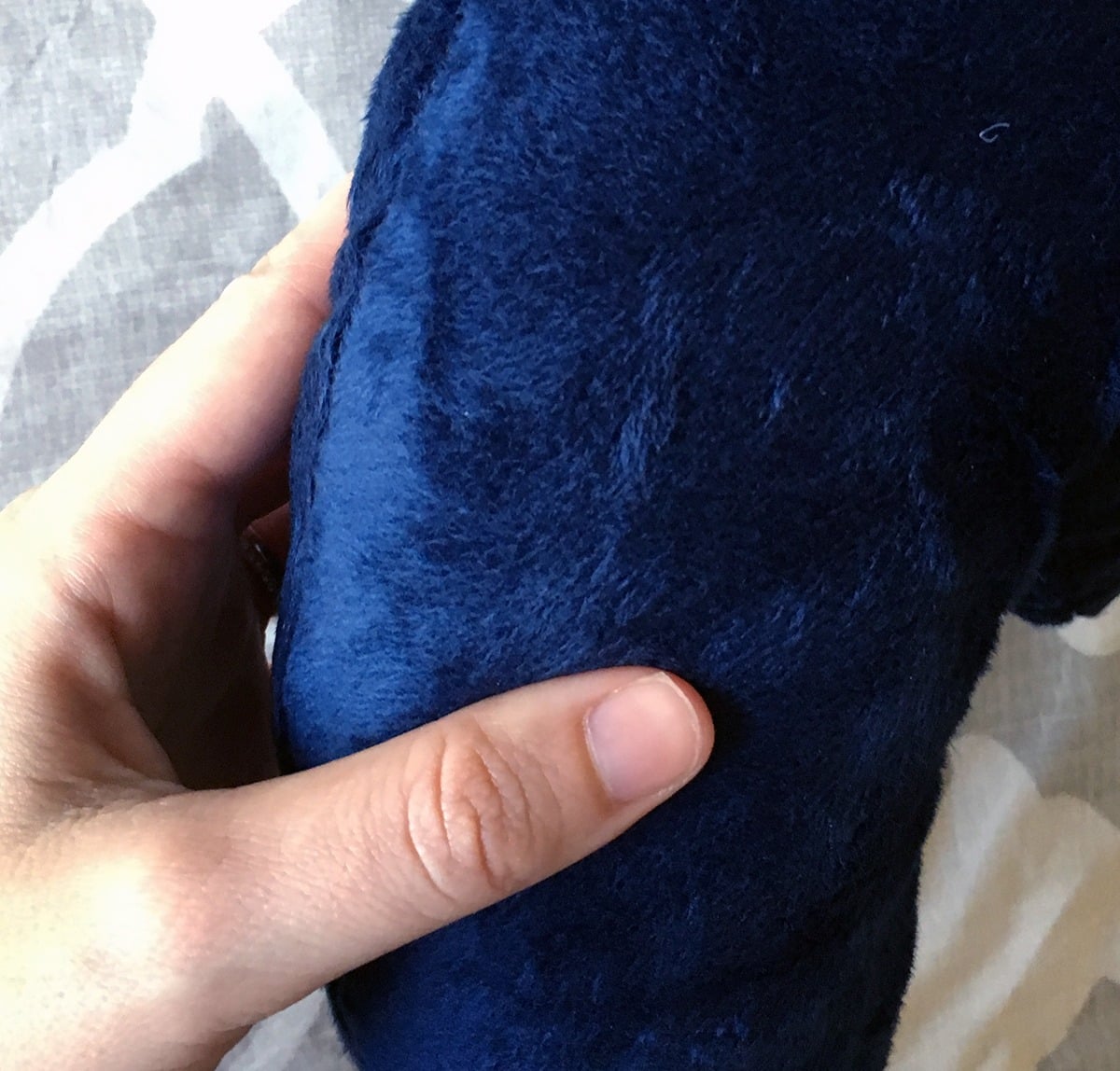 That being said, space savers and minimalists who just want that neck support will love the trtl Pillow. It's adjustable and stays around your neck, which means it moves with you no matter what.
The J-Pillow retails for $30 to $60 depending on where you purchase it. The trtl Pillow also retails for around $30. Based on my experience, both are worth their respective prices.
Katie Golde
Katie manages the day to day operations of the Mattress Clarity news site and reviews sleep products in addition to writing and editing sleep news. She hails from Austin, where she lives with her growing family. She is a Certified Sleep Science Coach and has a master's degree in Journalism from Northwestern University and has a background in health and science content. Her work can be found in print and online publications like Discover Magazine, USA Today and The Huffington Post.