The Coop Sleep Goods signature pillow, with its adjustable shredded memory foam core and TEMPUR-Pedic's TEMPUR-Symphony pillow each have their own special quirks – features that set them each apart. For Coop Sleep Goods, it's the shredded foam filling and for TEMPUR-Symphony, the unique dual-sided design.
What else should potential customers know before making a purchase? There's so much here to discuss -read on for my full Coop Sleep Goods vs TEMPUR-Symphony Pillow comparison!
Coop Sleep Goods vs TEMPUR-Symphony Pillow: Video Overview
Top Similarities
Memory foam-filled
Removable and washable covers
Both designed with all sleep positions in mind
Works well for sleepers with larger frames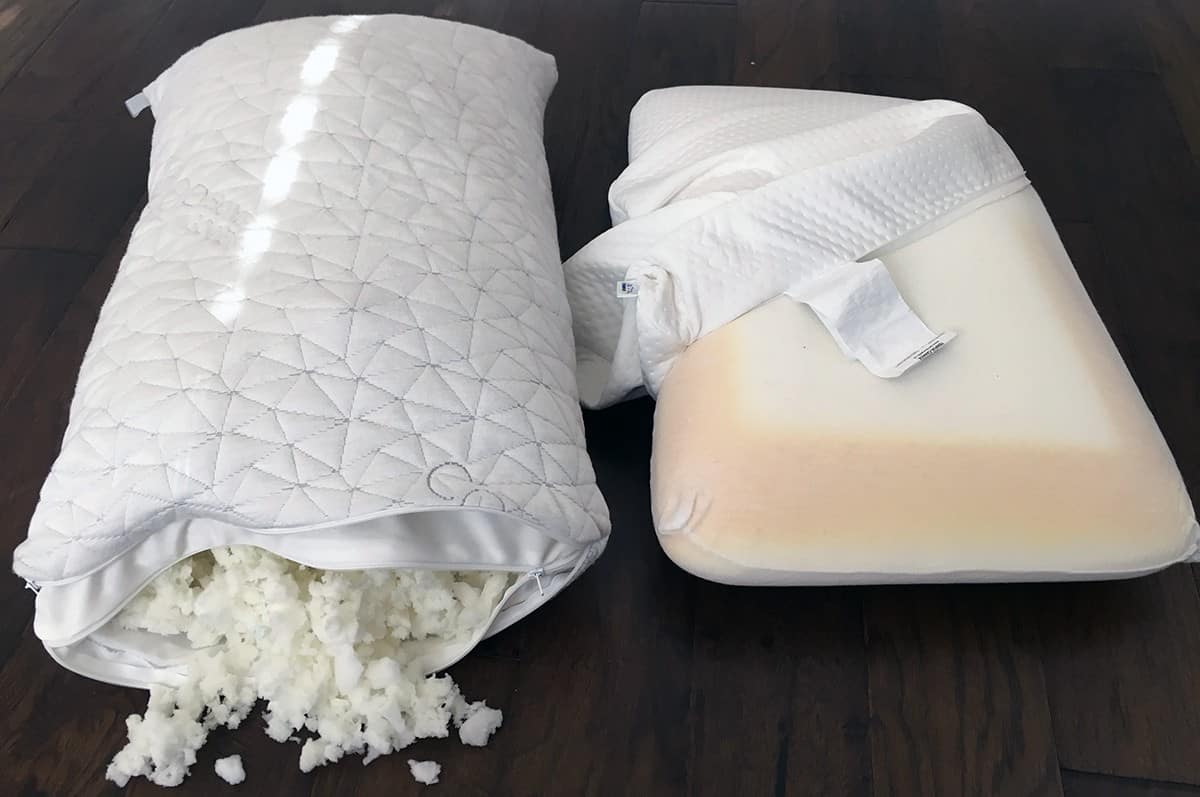 Key Differences
Coop Sleep Goods
Size (Queen): 18″ x 12″ x 3″ (taller when fluffed in dryer)
Adjustable shredded memory foam filling (CertiPUR-US® certified foam)
Access to filling – can remove as much/little as desired
The cover is 60% Polyester, 40% Bamboo-Derived Rayon and designed to be breathable
5-year warranty and a 30-night money-back guarantee
Hypoallergenic
Comes in Standard, Queen, and King
Made in the USA
Price (Queen): varies – around $39
Check out our full Coop Sleep Goods pillow review, here!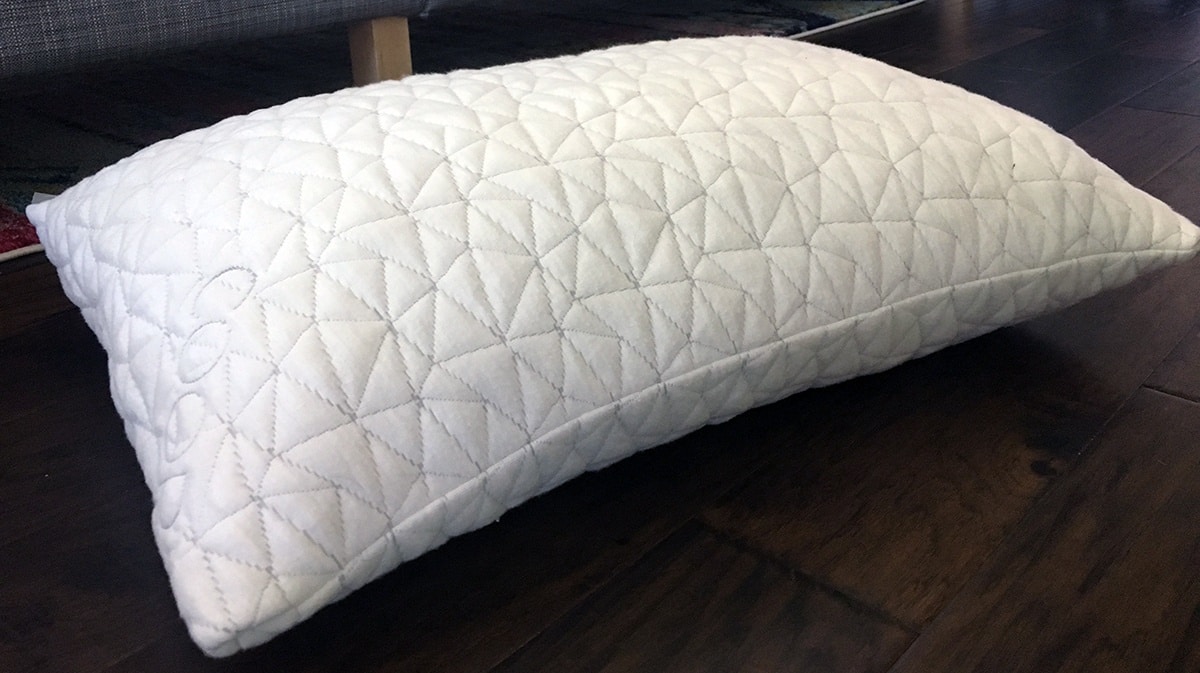 TEMPUR-Symphony
Design features a gently arched side for back sleepers, and a flatter side for stomach and side sleepers
Meant to work well for sleepers with a medium to large frame
Medium-Soft Feel (softens up over time)
One Size: 24" x 17" x 5"
Cover: 100% Polyester (Made in Ukraine)
Netting: 100% Polyester (Made in the USA)
Filling: 100% Molded Visco Elastic Polyurethane foam pad (made in the USA)
5-year limited warranty
Price (one-size): $99
Check out our full TEMPUR-Symphony pillow review, here!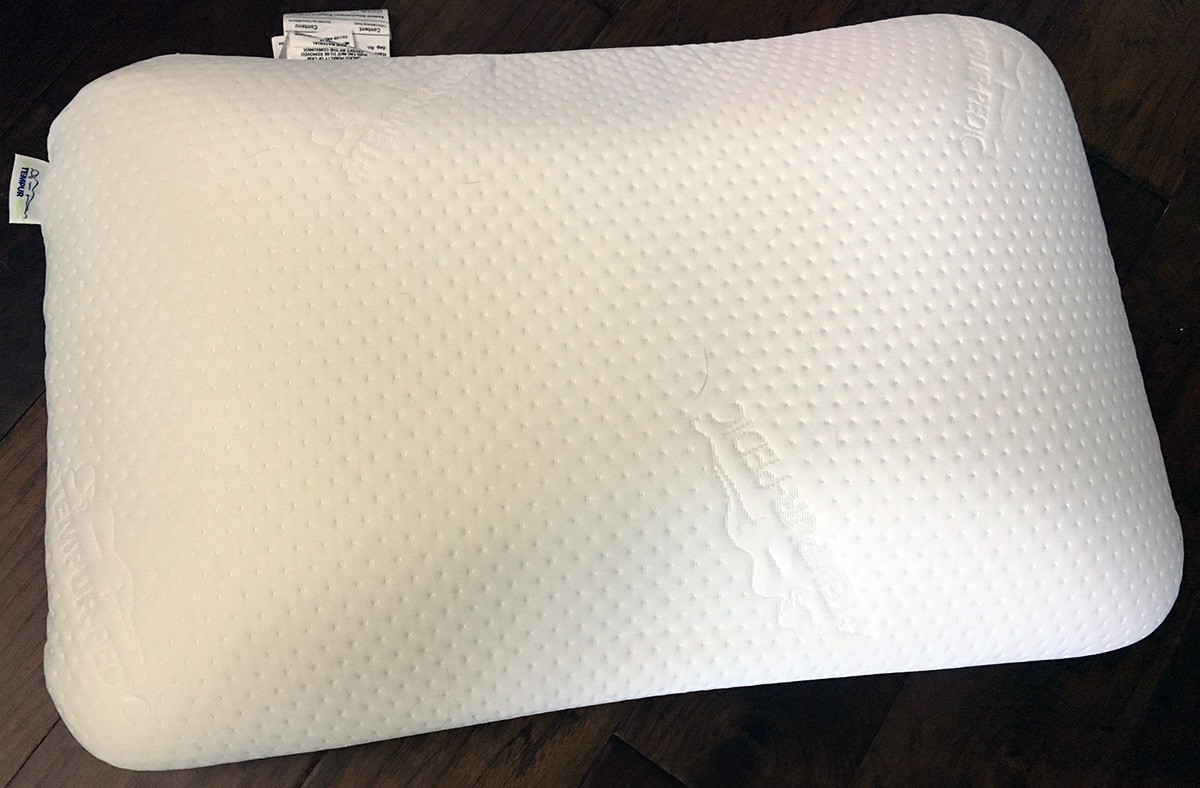 Who Might Choose Coop Sleep Goods…
Those who enjoy customization. This pillow is adjustable – individuals can easily add or remove handfuls of the shredded foam filling to make it as flat or as full as desired. This is an excellent strategy for someone to determine the precise loft and support level.
Shoppers who like to try before they buy. The Coop Sleep Goods pillow comes with a 30-night trial offer and this gives potential customers time to make sure the pillow is a good match. To the chagrin of many, there are no returns available with the TEMPUR-Symphony.
Who Might Choose TEMPUR-Symphony…
Sleepers that want a pillow that won't lose its shape. The core of the TEMPUR-Symphony is a molded piece of TEMPUR material, which is essentially proprietary memory foam. It's a superb option for sleepers who want a pillow to hold its shape and avoid falling flat.
Those who love that classic memory foam feel. The TEMPUR-Symphony has the feel of a classic memory foam pillow so sleepers can expect to feel their heads sink slowly into this particular pillow.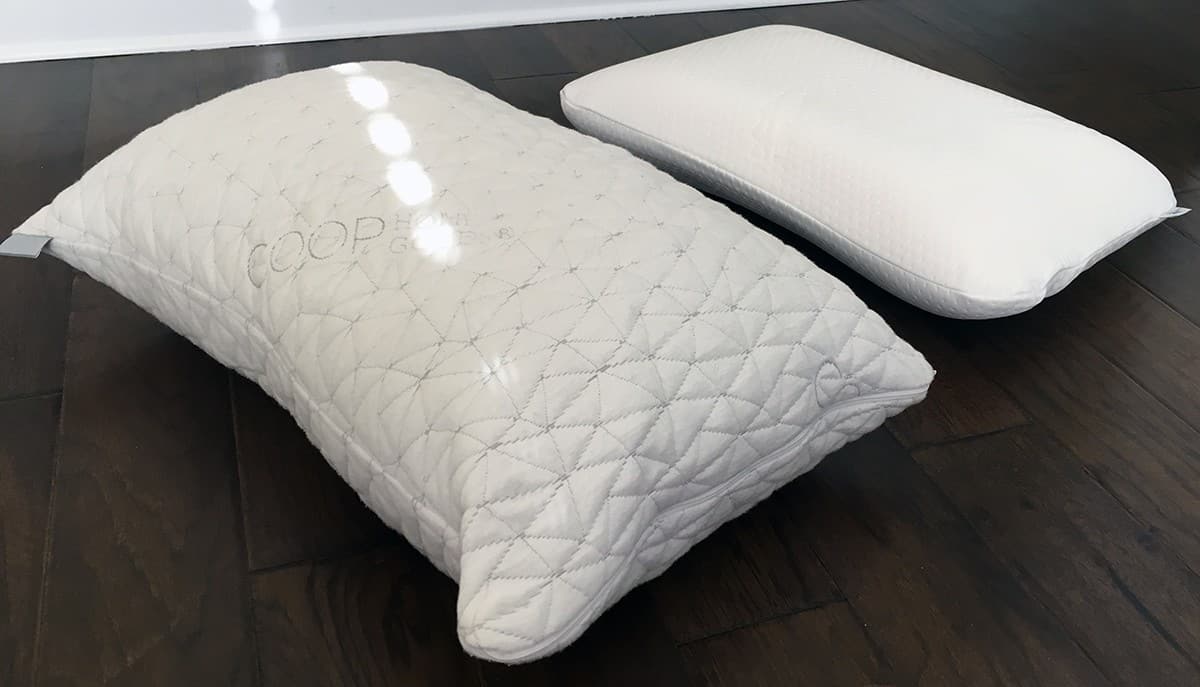 Who Could Go with Either…
Combination sleepers. Fortunately for all of us, the design of these pillows makes them a good match for all sleep positions. Coop Sleep Goods allows sleepers to add/remove as much of the filling as they want, while the TEMPUR-Symphony is made for back and side sleepers on one side and a flatter side for stomach sleepers.
Heavier or larger body types. The firmness, support, and size of both of these pillows make them well-suited for people who have broader shoulders. Both options should be able to shoulder the extra weight without sacrificing support; petite individuals may find these pillows too large to be comfortable.
RELATED: Best Pillows for Side Sleepers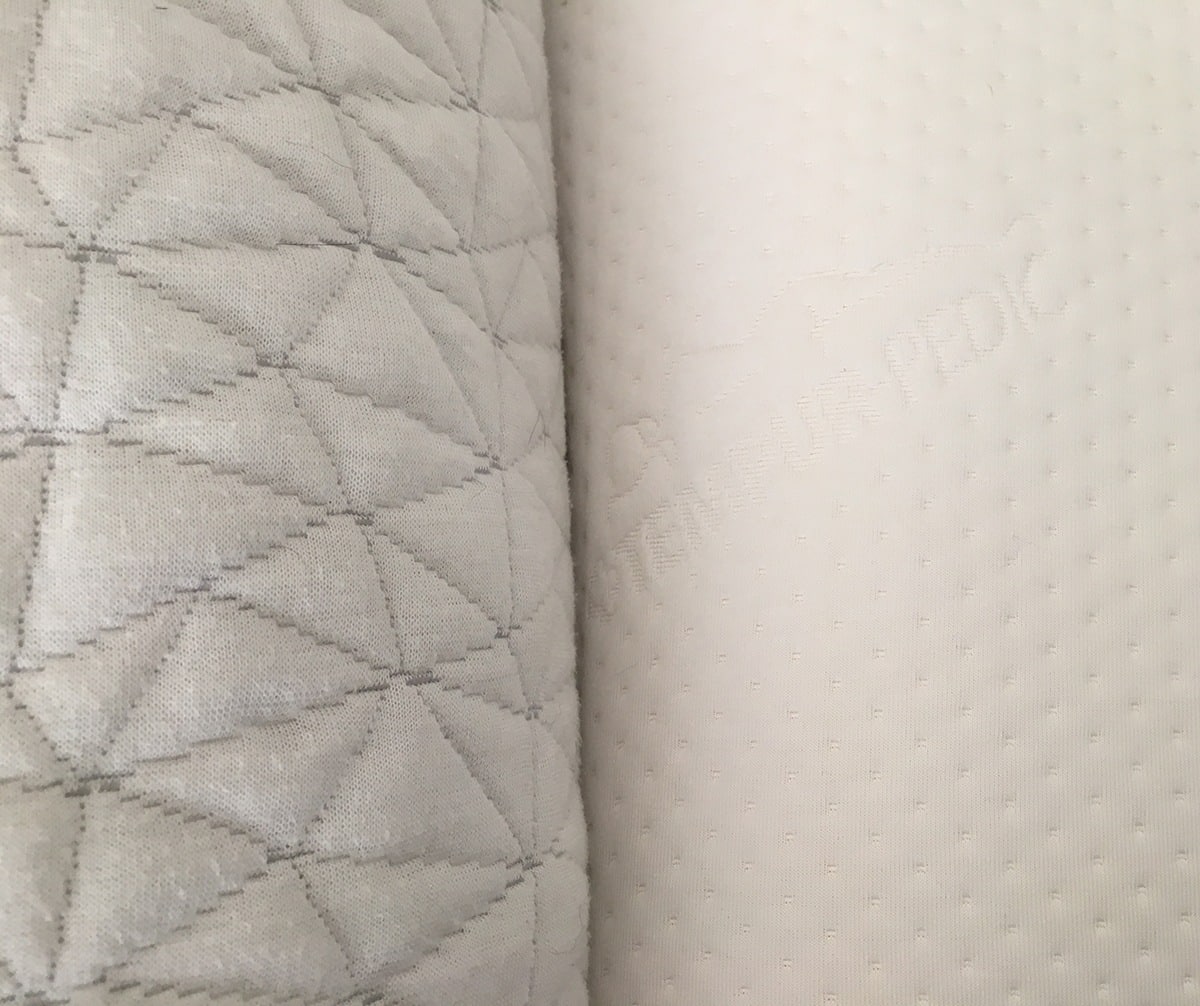 Overall
There are numerous reasons one could enjoy the Coop Sleep Goods pillow or the TEMPUR-Symphony pillow – they're truly excellent memory foam options. One pillow – Coop Sleep Goods – is intended for the more adventurous sleepers who prefers to take matters into their own hands. Meanwhile, the other is an inventive pillow that can easily be flipped over and used on either side, depending on the user's primary sleep position.