Sleepers who are devoted to foam pillows will enjoy both the Classic Brands Conforma Memory Foam pillow and/or the Bear pillow from Bear Mattress. Conforma is designed for contouring and pressure relief with its classic memory foam feel. Meanwhile, the Bear pillow is focused on its innovative cooling features and a hybrid foam filling that might be perfect for hot sleepers.
What else is there to know before making a purchase? Watch my in-depth video review or keep reading for my full Classic Brands Conforma vs Bear Pillow comparison!
Classic Brands Conforma vs Bear Pillow: Video Overview
Top Similarities
Traditional-shaped
Filled with a solid piece of ventilated foam
Removable and washable portions/covers
May work well for back and side sleepers
Pillows come in Queen and King size
Both come with warranties
RELATED: Best Pillow for Side Sleepers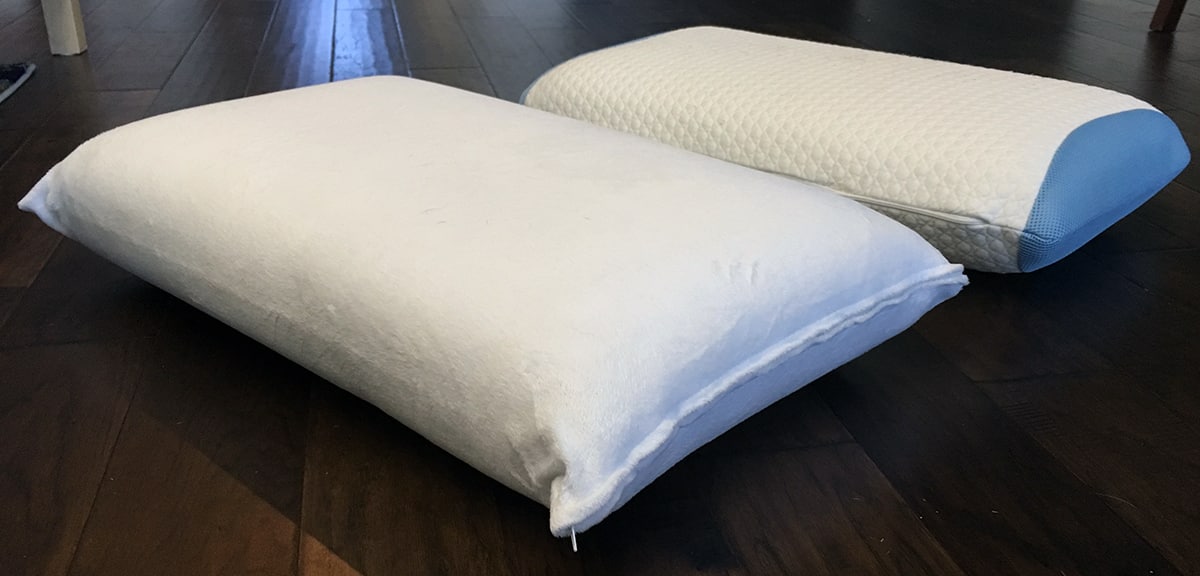 Key Differences
Classic Brands Conforma Memory Foam
Velour (80% cotton 20% polyester) knit cover is removable and machine washable
Responsive memory foam designed for side and back sleepers
Designed with pressure relief and supportive comfort for one's head, neck, and shoulders
Memory foam is naturally antimicrobial and resistant to allergens, mold, bacteria, and dust mites.
Ventilated memory foam to promote airflow and regulates body temperature during sleep
Medium-firm feel (also described as medium-plush feel)
Imported
Available in Queen and King sizes
3 year limited warranty
Read our full Classic Brands Conforma Memory Pillow Review, here!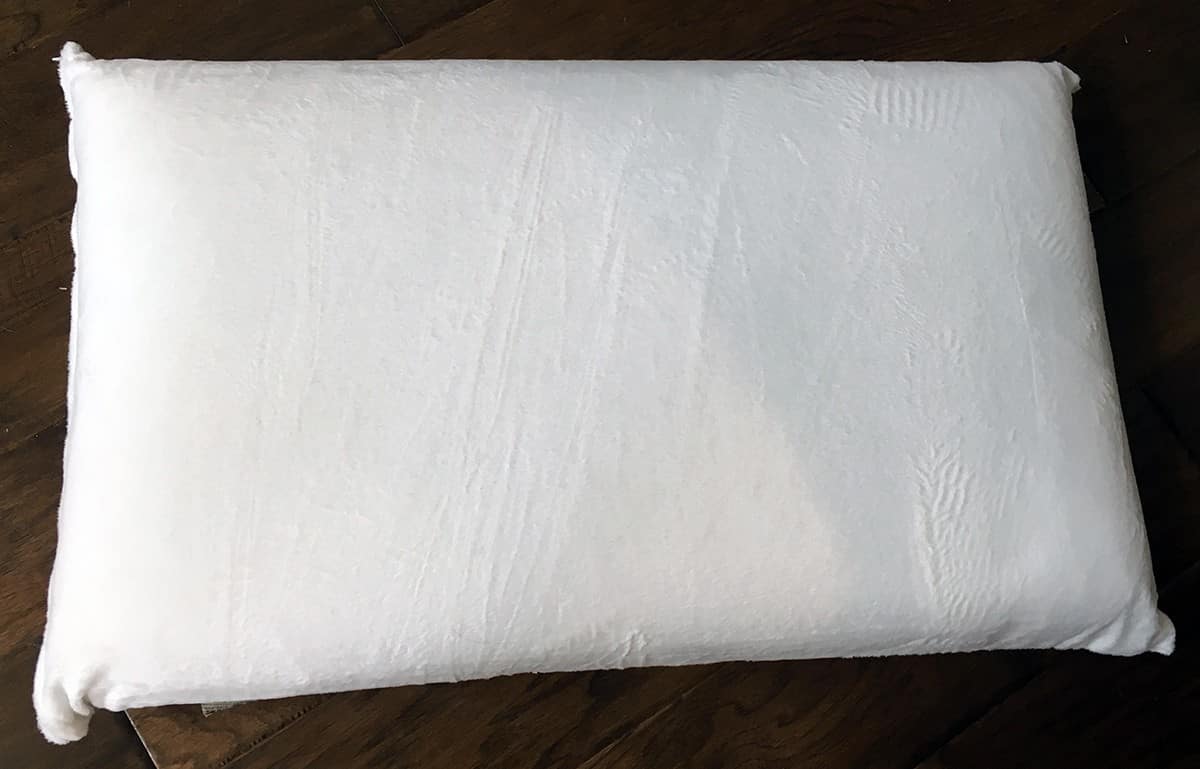 Bear
Cover: Double Ice Fabric – a special fabric that feels cool to the touch; made up of 40% "cool yarn" and 60% polyester
Core filling is made with LOFT-X FOAM – a resilient hybrid foam that combines memory foam and latex foam to contour to an individual's spine and neck (100% polyurethane)
Dual mesh side panels for continuous airflow throughout a night's sleep
Available in Queen and King sizes
2-year warranty and 100 night trial (from the time the customer receives the pillow)
Read our full Bear Pillow review, here!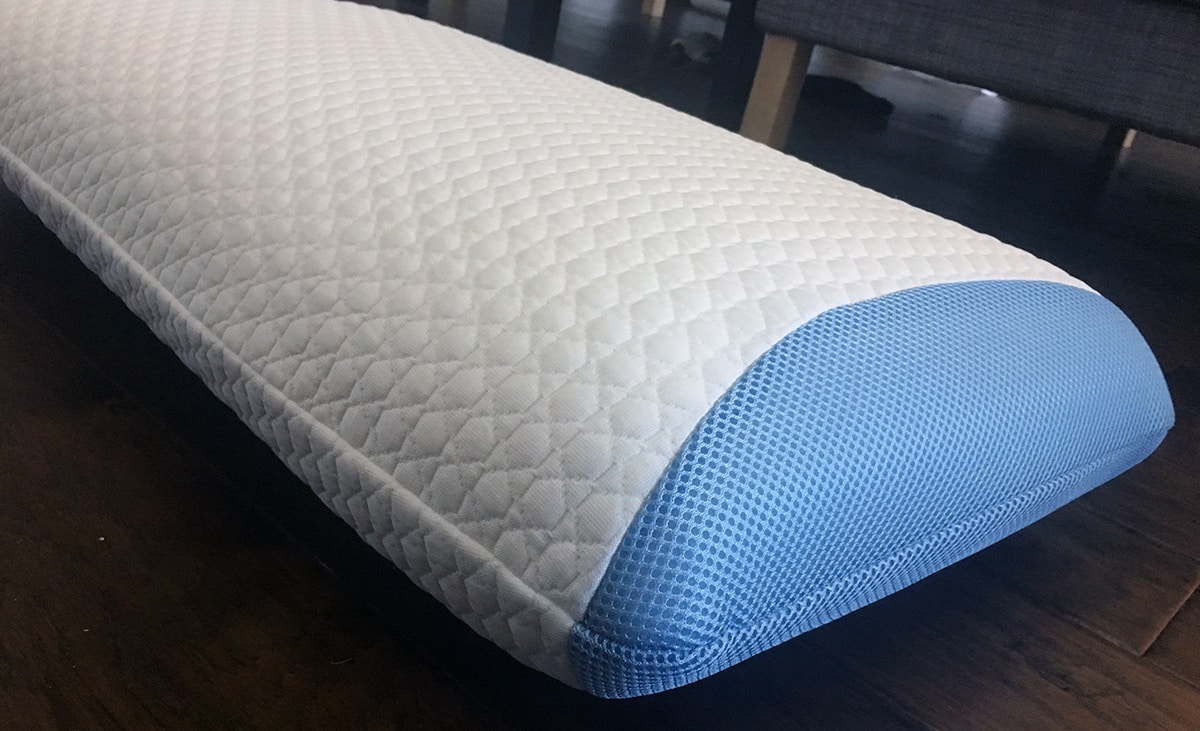 Who Might Choose Classic Brands Conforma Memory Foam…
Soft pillow covers are a priority. The Conforma cover is made with 80% velour and 20% polyester, an incredibly soft knit that differs from more traditional cotton and contrasts significantly with Bear's "Double Ice" fabric.
Prefer the feeling of memory foam over latex foam.  The core of the Conforma pillow is 100% memory foam, providing that classic contouring or "sinking in" feeling as soon as pressure is applied by a person's head or hand. On the other end, Bear's pillow core is constructed with a latex foam-like feel and – as a result – offers more "bounce" and quick response.
Check out the latest deals on the Classic Brands Conforma Memory Pillow here!
Who Might Choose Bear… 
A trial period is a must. Bear offers a 100+ night trial period on their pillows. This gives sleepers a lot of time to decide if the pillow is the right fit  – no rushing to make decisions.
Hot sleepers. The Bear pillow is all about helping people sleep cool. The "Double Ice" fabric is cool to the touch and the foam is ventilated to help airflow.
SAVE 25% WITH CODE FALL25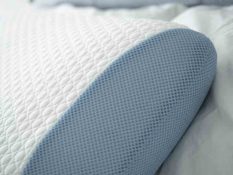 For those who love latex foam or hybrid foam pillows, this one might be worth the price. Click the button below to save 20% on a Bear pillow!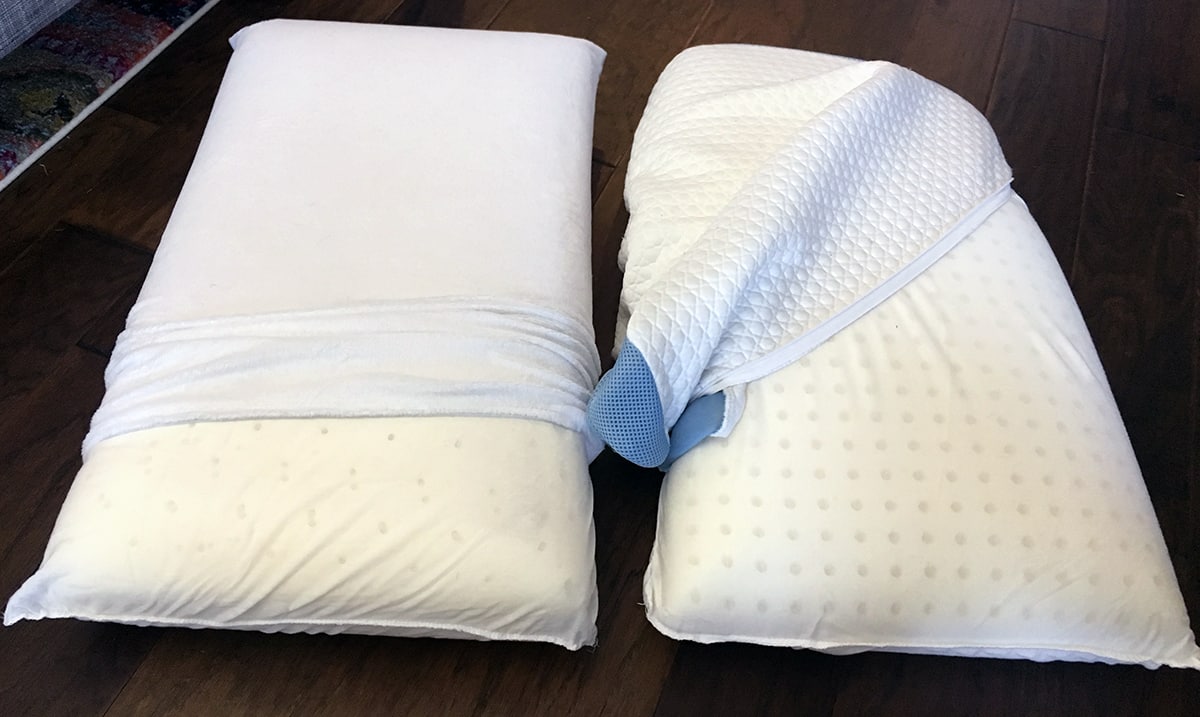 Who Could Go with Either… 
Those who don't want the pillow to fall flat. Both pillows are made with solid pieces of foam. Though they are responsive, they will return to their original shape – and keep it – once one's head leaves the pillow.
Back or side sleepers. These pillows are on the medium to firm side and have a good amount of loft, which will make them a better fit for side and back sleepers over stomach sleepers.
Overall
There are plenty of similarities between these two pillows and an individual's decision may come down to the details.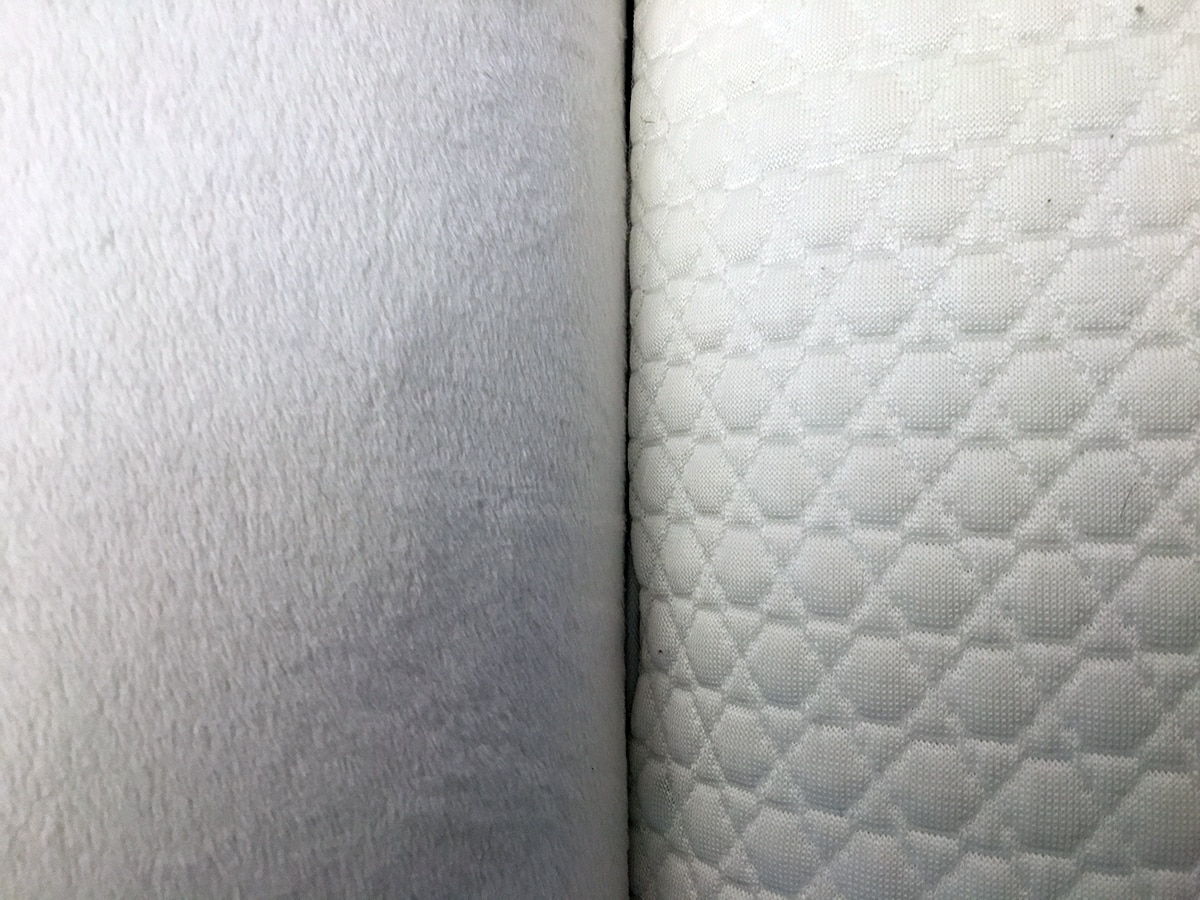 Those who prefer that traditional memory foam feel, where the head slowly sinks into the pillow and one can feel the extra support, the Classic Brands Conforma pillow may be the best fit. Hot sleepers will love the cooling features in the Bear pillow. Back and side sleepers will be happy with either foam pillow (in my opinion!).
Both pillows come with return policies but potential customers can test the Bear pillow for 100+ nights if they're interested.
Katie Golde
Katie previously managed the day to day operations of the Mattress Clarity news site and reviews sleep products in addition to writing and editing sleep news. She hails from Austin, where she lives with her growing family. She is a Certified Sleep Science Coach and has a master's degree in Journalism from Northwestern University and has a background in health and science content. Her work can be found in print and online publications like Discover Magazine, USA Today and The Huffington Post.