Editor's Note: The Classic Brands Conforma pillow is no longer available. For more options, be sure to check out our list of the best memory foam pillows!
The Conforma Memory Foam Pillow from Classic Brands is a standard shaped pillow made with a denser memory foam that has been ventilated for airflow. The memory foam is super responsive and provides a lot of support. Combined with its 5″ height, the pillow might be a good fit for some sleepers over others. Read on for my full review.
Classic Brands Conforma Memory Foam Pillow: Video Overview
Key Features
Responsive memory foam designed for side and back sleepers
Designed with pressure relief and supportive comfort for the head, neck, and shoulders
Memory foam is naturally antimicrobial and resistant to allergens, mold, bacteria, and dust mites.
Ventilated memory foam to promote airflow and regulates body temperature during sleep
Medium-firm feel (also described as medium-plush feel)
Velour (80% cotton 20% polyester) knit cover is removable and machine washable
Imported
3 year limited warranty
Dimensions and sizes available:

Queen: 16" x 27" x 5"
King: 16" x 33" x 5"
Who Makes It?
The Conforma Memory Foam Pillow is made from Classic Brands, a specialty sleep product company. They make everything from a wide range of mattresses to foundations, toppers, pillows and adjustable bases.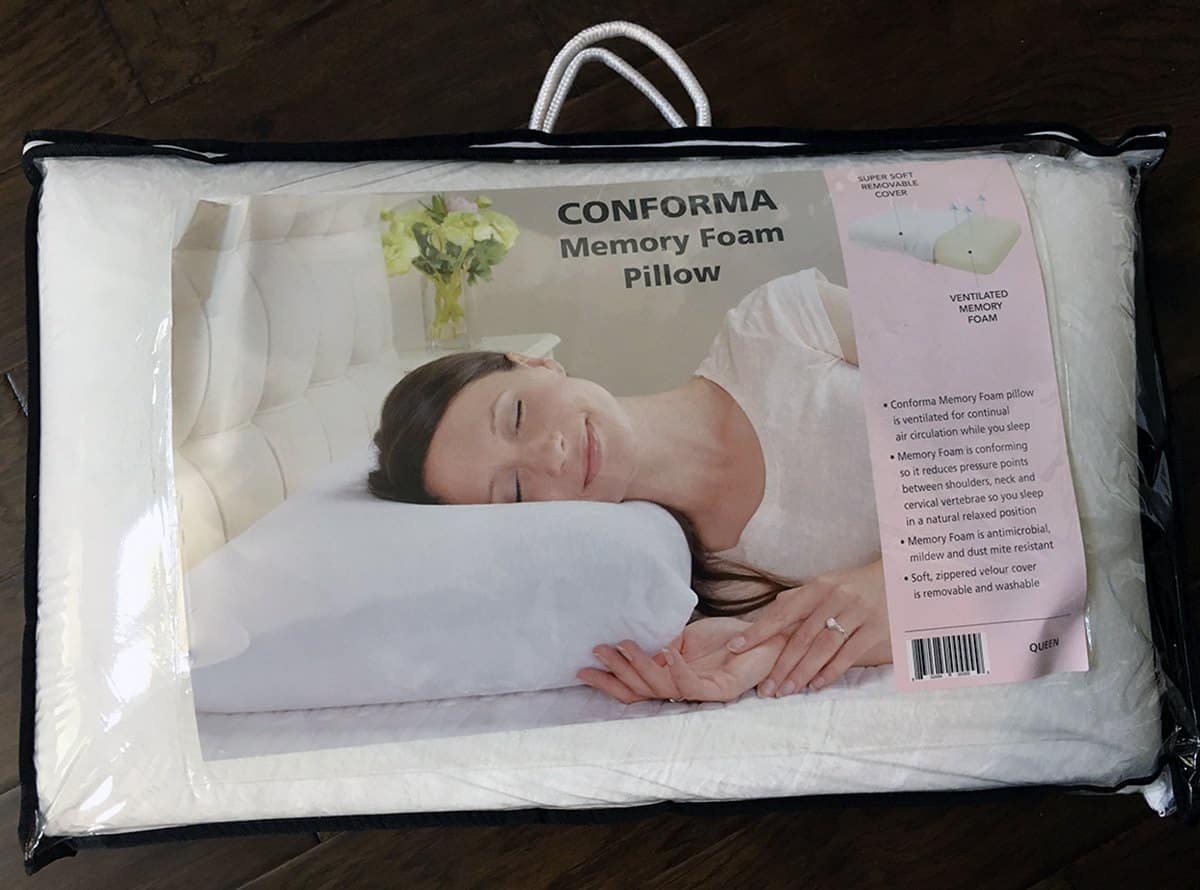 Pros
Ventilated foam that promotes airflow
Won't fall flat
Soft removable cover
Washable and dry able cover
Good for those who like firm pillows
Pressure relieving for the head and neck
Cons
Can't be re-shaped or adjusted
Filling can only be spot cleaned
May not be a good fit for all sleepers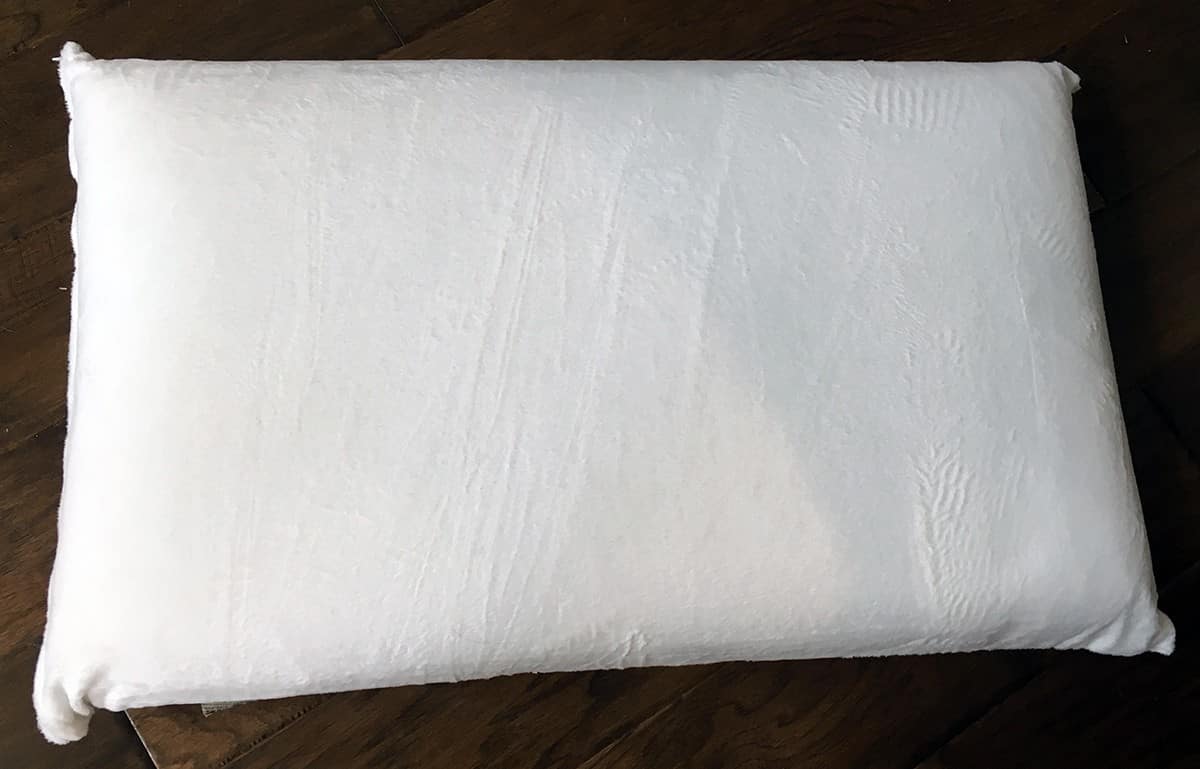 My Experience
The Conforma Memory Foam Pillow is a traditional-shaped pillow with a soft velour outer cover that can be removed and is easily machine wash and dry.
Although the instructions aren't super specific, I followed them to the best of my ability and put the cover in the washer on a cooler and dryer with a load of laundry (on a lower tumble dry) and it came out completely fine.
The filling is a solid piece of memory foam with perforations in it for ventilation and to help increase airflow.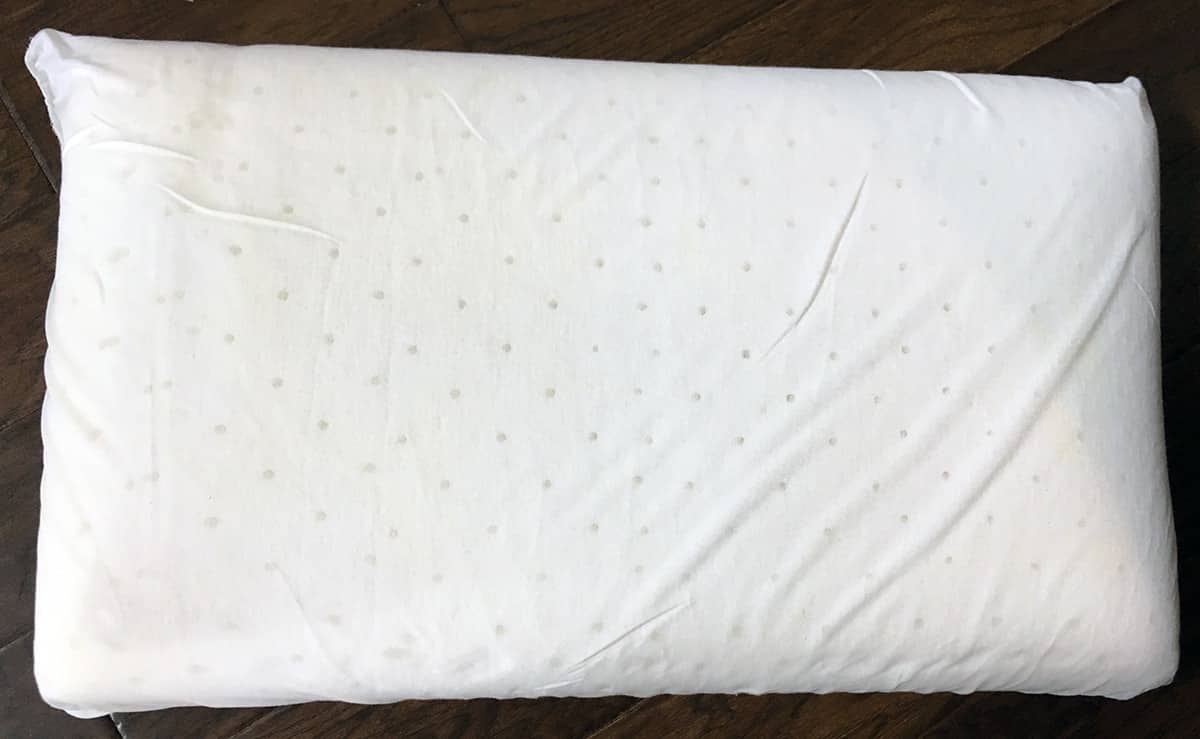 The pillow is 5" tall and with its solid yet responsive foam filling, it is definitely a medium to a firm pillow. It is also described as medium to plush in terms of its firmness on the Classic Brands website, but I would put it closer to a firmer support level, personally.
The firmness and height make it an appealing pillow for back and side sleepers, who usually want additional firmness to support the head and neck, compared to stomach sleepers.
I thought the velour cover was soft and something nice and different compared to typical polyester or cotton covers. The memory foam in the pillow is still fairly dense, despite the holes in it. My head and neck did sink into the pillow but not very far down.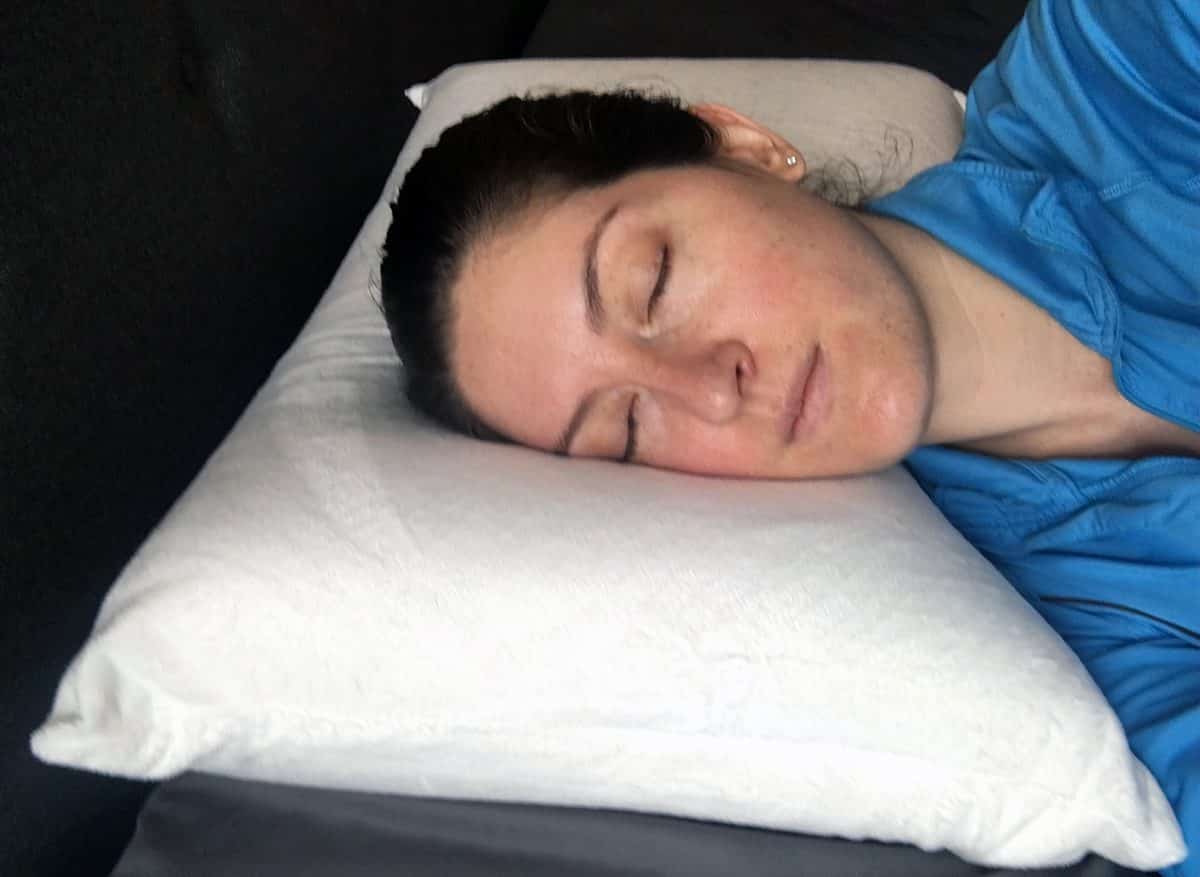 The foam is pretty responsive and regained its original shape shortly a few seconds after my head lifted off the pillow.
As a side sleeper, I started the night off feeling comfortable with the pillow and had no trouble falling asleep. At some point during the night, I must have switched to my stomach because I woke up with a stiff neck. After changing back to a side sleeping position I was able to stay asleep with no issues.
This experience makes me think that this pillow is really the best fit for back and side sleepers and that people who move around a lot during the night, sleep on their stomach or tend to sleep on their stomach may find this pillow has too much loft and is too firm.
I would recommend spending some time with the pillow (multiple nights of sleep) – to allow the head and neck to adjust – before you decide whether or not it's a good fit for you.  I'd definitely encourage this if this is your first memory foam pillow as the feel is pretty different from a down or down alternative and a person might just need some time to get used to it.
Overall
True side and back sleepers will like the Conforma Memory Foam pillow for its responsiveness and medium firmness.
It will provide pressure relief to the head and neck while staying cool thanks to the holes that promote airflow.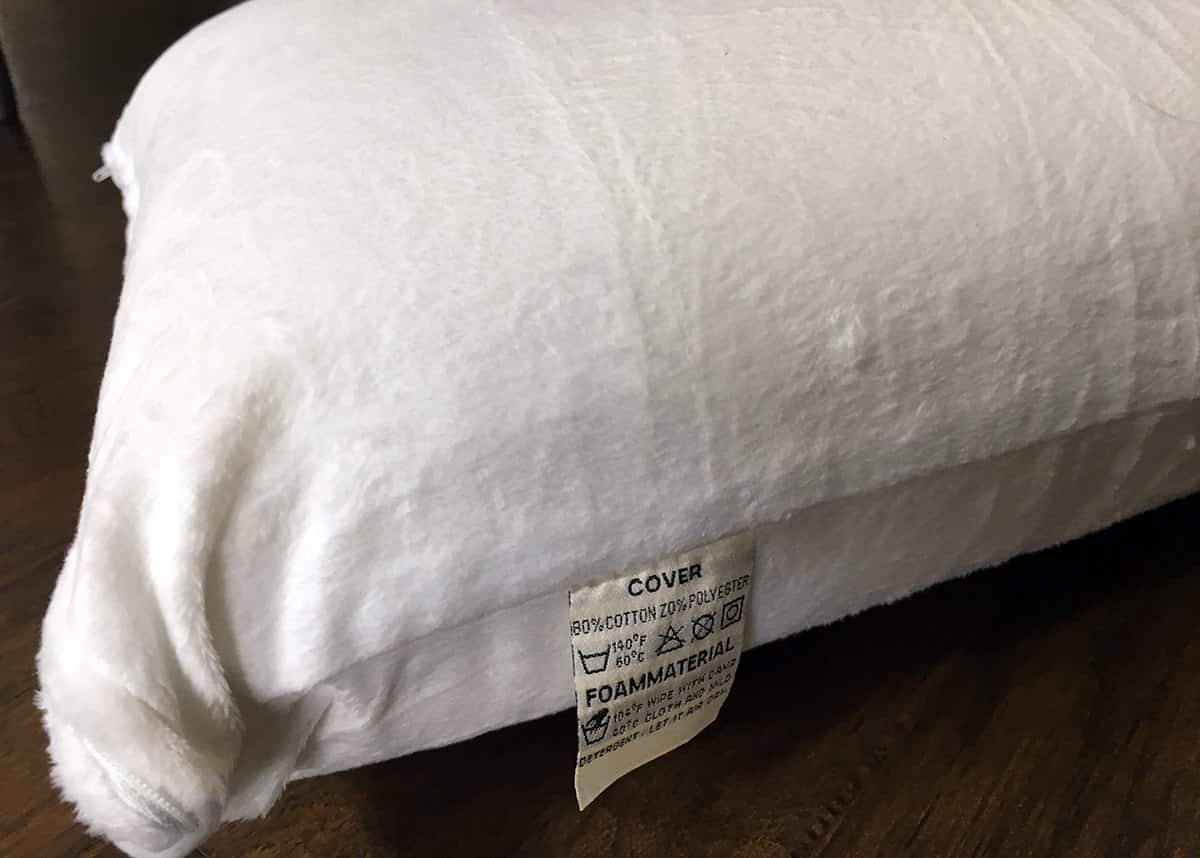 The soft velour cover is also nice and those who don't care for the specific feel may throw a pillow cover over it – problem solved!
It is definitely on the firmer side, so those who move positions, like to really sink into their pillows or for people who do any sleeping on their stomachs, may want to consider something less dense.