Brentwood Home's Helena pillow is an eco- lover's dream while Bear's pillow is a match made in heaven for hot sleepers.
But do they have anything in common? Read on for my full Brentwood Home Helena vs Bear Pillow comparison!
Brentwood Home Helena vs Bear Pillow: Video Overview
Top Similarities
Traditional-shaped
Removable and washable covers (only available in current Brentwood Home Helena pillows – not featured in my pillow review)
Both may work for side sleepers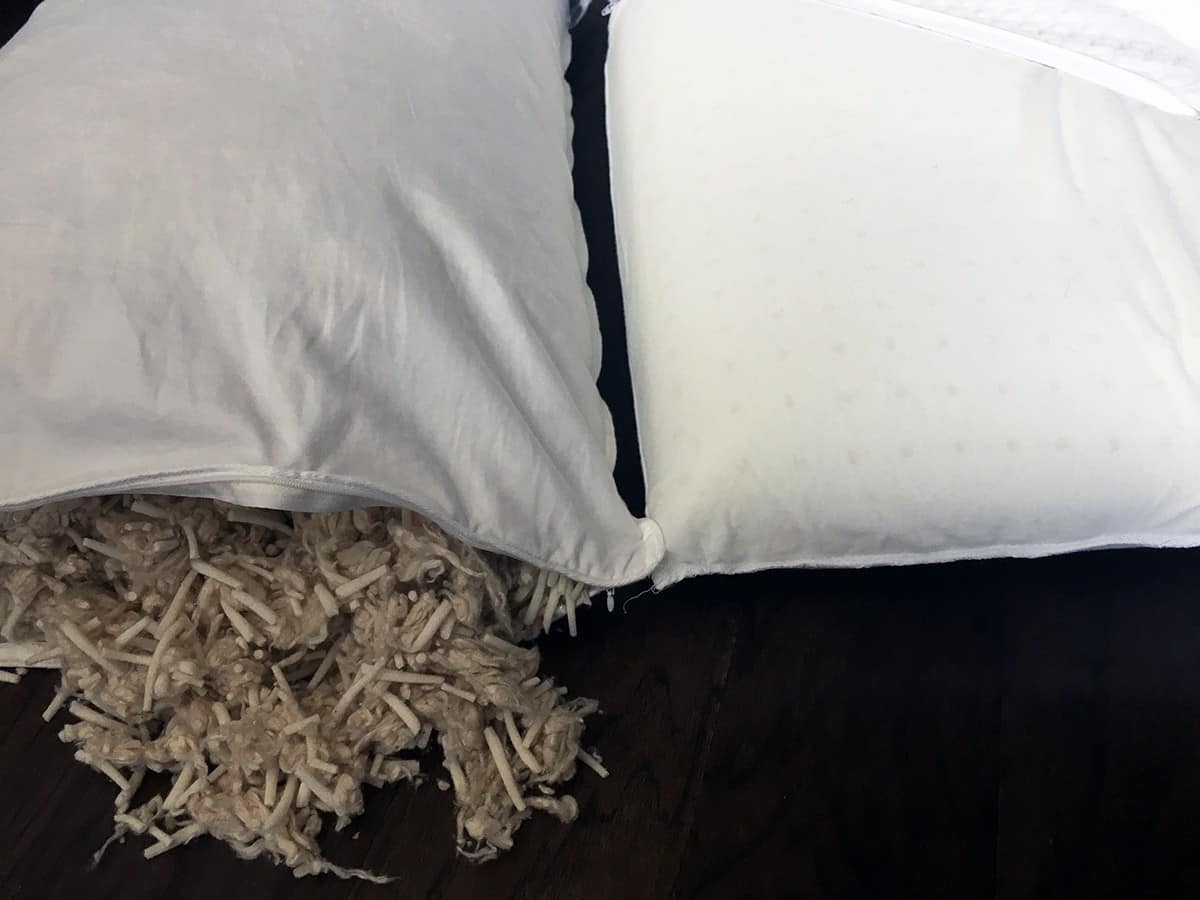 Key Differences
Brentwood Home Helena
100% organic cotton cover
50/50 Kapok fiber (100% organic and pesticide-free) and natural latex fill
Adjustable – zipper allows one to add or remove fill
Eco-institute Certified free of synthetic materials
Sizes: Standard, Queen, and King
30-day trial
25-year limited warranty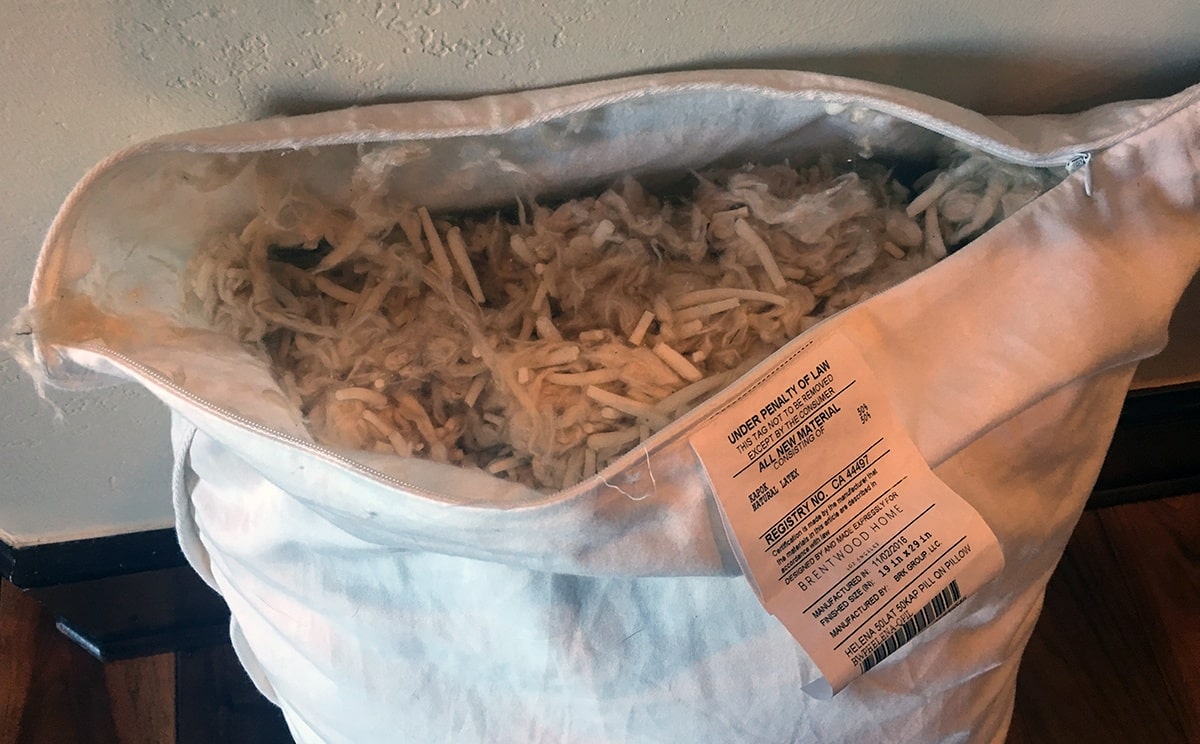 Read our full Brentwood Home Helena Pillow review, here.
Bear
Cover: Double Ice Fabric: a special fabric that feels cool to the touch; made up of 40% "cool yarn" and 60% polyester
Core filling is made with LOFT-X FOAM: a hybrid foam that combines memory foam and latex foam to contour to one's spine and neck (100% polyurethane)
Dual mesh side panels for continuous airflow throughout one's sleep overnight
Only available in Queen size
2-year warranty and 100 night trial (from the time the pillow is received)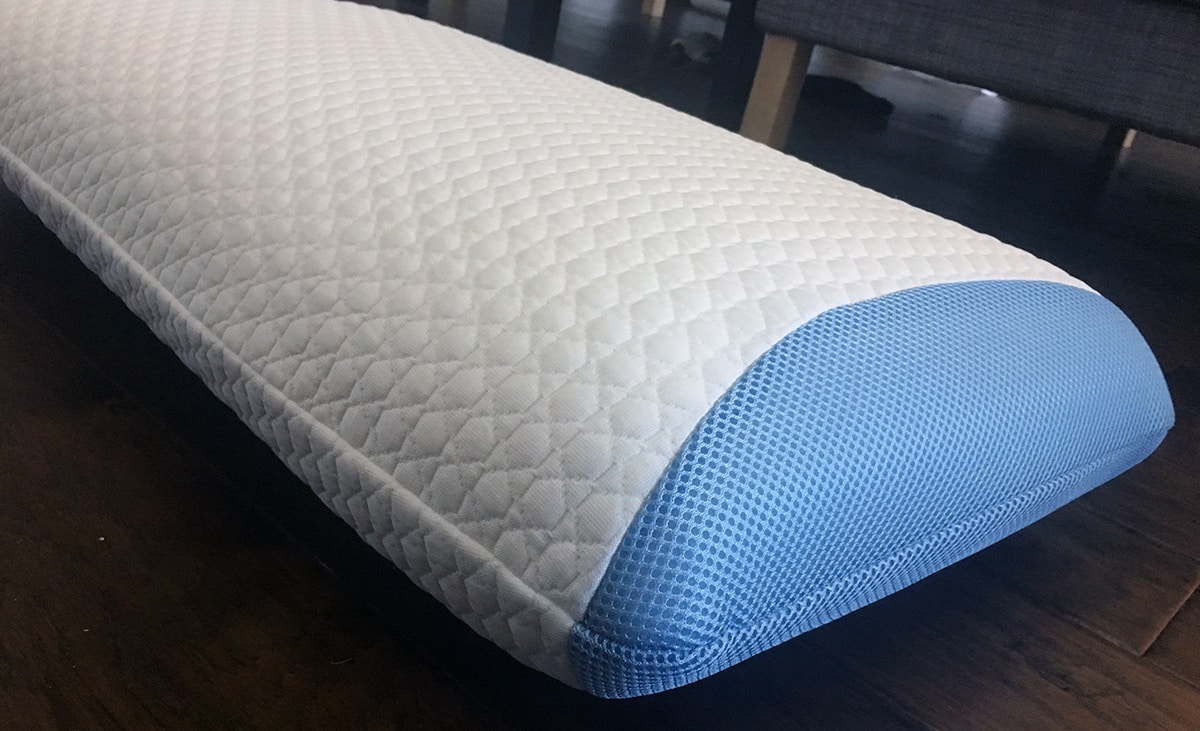 Read our full Bear Pillow review, here.
Who Might Choose…
Brentwood Home Helena 
Eco-conscious sleepers. The Helena pillow is filled with 100% natural latex ribbons and sustainable natural kapok fibers, has a 100% organic cotton cover and is Eco-Institute certified free of synthetic materials.
Combination sleepers. The pillow is adjustable, meaning it has a zippered opening where one can remove pieces of latex ribbons and kapok fibers to get one's desired loft and support. This makes it a good fit for virtually any sleep position, especially because the filling is dense enough to support side and back sleepers.
Bear 
Hot sleepers. The Bear pillow is designed with breathability and cooling in mind. It's got Double Ice Fabric on the outer cover that involves the use of proprietary "cool yarn" and ventilated hybrid foam filling.
Those who desire a low maintenance pillow. There is no mess and no fuss with the Bear pillow. Simply remove the outer cover to machine wash and dry. No loose filling, mandatory fluffing or reshaping needed.
SAVE 25% WITH CODE FALL25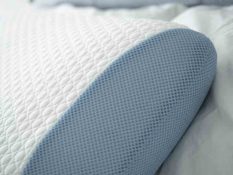 For those who love latex foam or hybrid foam pillows, this one might be worth the price. Click the button below to save 20% on a Bear pillow!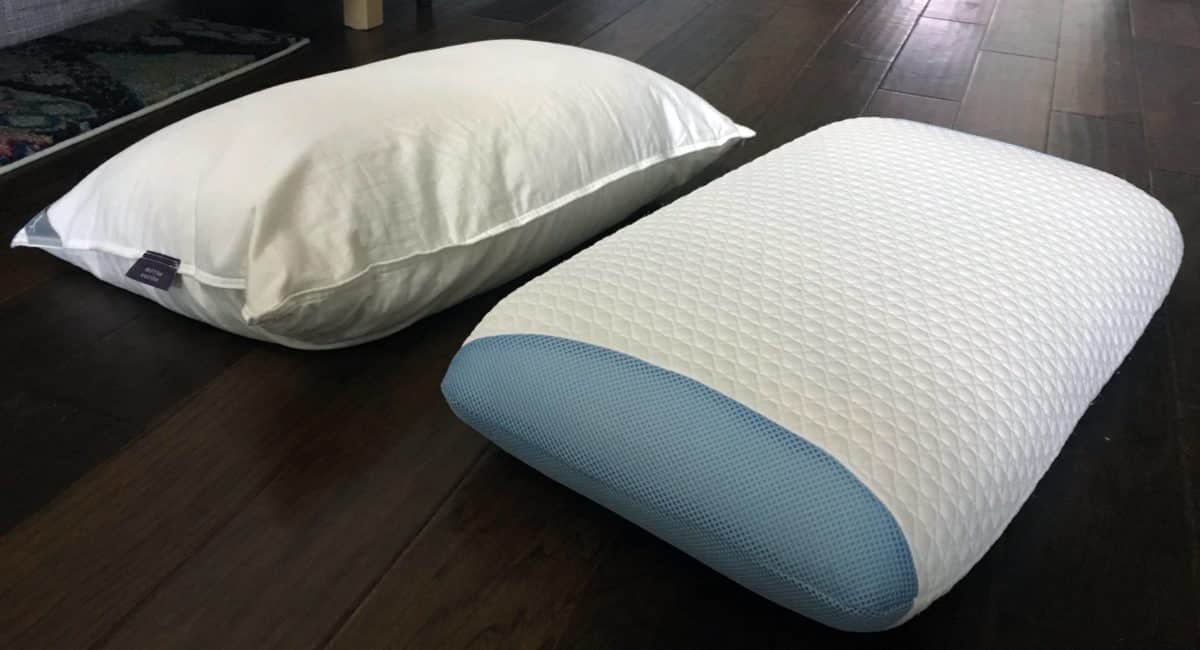 Overall
Both of these pillows are unique and special in their own ways. Brentwood Home's Helena pillow – with its eco-friendly adjustable filling – can be a great fit for most stomach, back and even side sleepers who aren't looking for a ton of loft and firmness.
Bear's pillow is cool to the touch and has a futuristic-like cover. Its firmness and support make it great for side and some back sleepers.
Both pillows are sold online and can be returned if they end up not being a good fit.