It's really true – there seriously is a pillow out there for everyone (we promise). For those who are specifically looking for an all-natural and organic option, the Birch pillow could be the perfect match.
The Birch pillow is designed with an eco-conscious flair and features materials from across the globe, including organic cotton, Birch Wool from New Zealand, and Talalay Latex from southeast Asia.
Who will love this pillow, and who needs to pass on it? Check out my in-depth video review or keep reading below for more details.
Birch Deals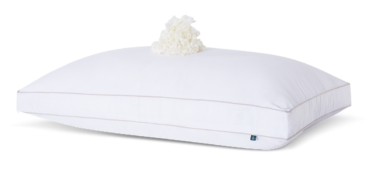 The Birch Pillow is an eco-friendly and sustainably made pillow that has an organic cotton cover and fill made with Birch Wool and Talalay Latex shreds. It will work for all sleep positions and needs to be spot cleaned only.
Key Features
Comes in Standard and King sizes
Dimensions: 26" x 20" wide and 5" in height (Standard size)
The pillow cover is made with 100% certified organic cotton
The filling is a mix of shredded, natural and organic New Zealand Birch Wool and 100% natural Talalay Latex from southeast Asia
100-night sleep trial and 3-year warranty
Care: cannot wash in the machine; spot clean only
Made in the USA
Full price: $99 for Standard and $119 for King
RELATED: Best Organic Mattresses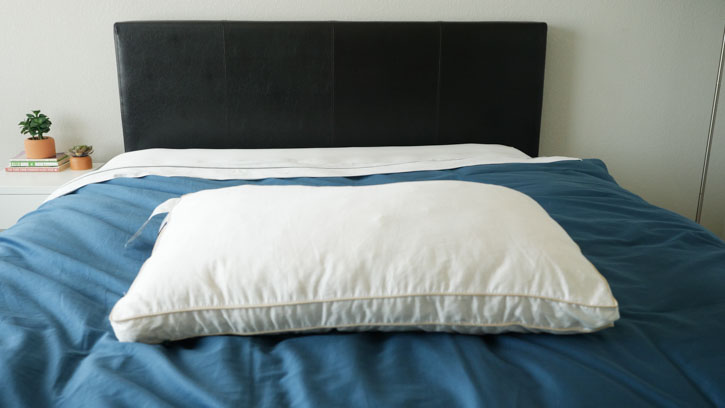 Who Makes It?
Birch Living is a naturally focused mattress brand that's owned by Helix Sleep, another well-known mattress company. Birch is really focused on organic and sustainably sourced mattresses, pillows, and other sleep accessories such as its plush pillow-top.
In accordance with the company's eco-friendly nature, 1% of all Birch sales are donated to the National Forest Foundation, according to the company's website.
Pros
A good option for those who want a natural and sustainably made pillow
The Talalay latex in the fill provides quick response and good support
The wool doesn't feel like the typical "down alternative" and it blends well with the latex
Will work well for all sleep types or combo sleepers
100-night sleep trial is a great way to test the pillow to see if it's the best match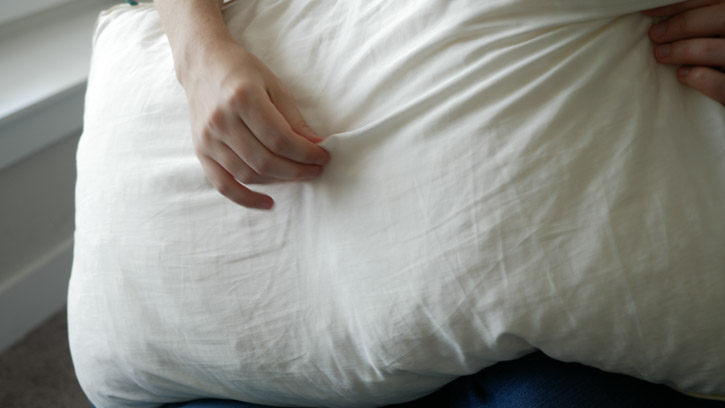 Cons
The Birch Wool and Talalay Latex combo is a little lumpy and not as smooth as down or down alternative
The pillow can't be machine-washed or dried
The price (for either a Standard or King) is not in everyone's budget
Best Sleeping Positions For This Pillow
This is one of those rare, non-adjustable pillows that I think can actually work for all sleep positions – the unicorn of pillows, perhaps?
The reason this pillow is successful – in my opinion – is due to the support and response of the latex filling mixed with the soft but substantial Birch Wool.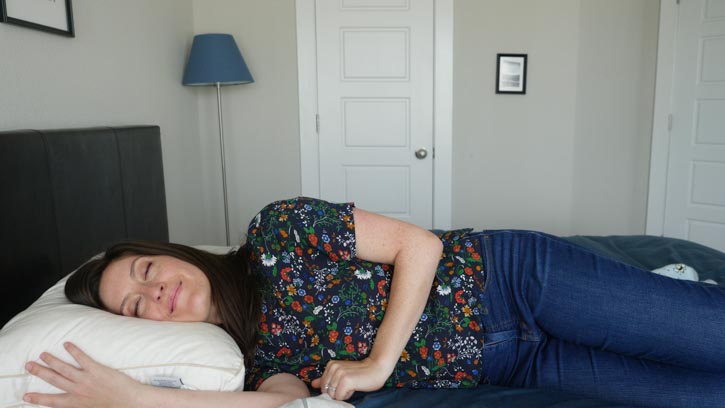 Honestly the combo is a little lumpy when sleeping on one's stomach or side, but it's just the right height and amount of support that can work for average-sized back and side sleepers. Stomach sleepers can manipulate the filling and flatten it out a little, so I think it'll work well for these sleepers, too.
My Experience
Although I've had the opportunity to review more pillows than anyone probably should, the Birch Living pillow was one of my first experiences with Birch Wool as a filling. Overall, I think it really enhanced the level of support within the pillow without taking away from the plushness.
The pillow is very eco-friendly thanks to its organic cotton cover and sustainably sourced wool and latex fill. Birch did a good job of filling the pillow just right and giving it a 5″ height – it seems to be the sweet spot for most sleep positions (based on my experience, at least).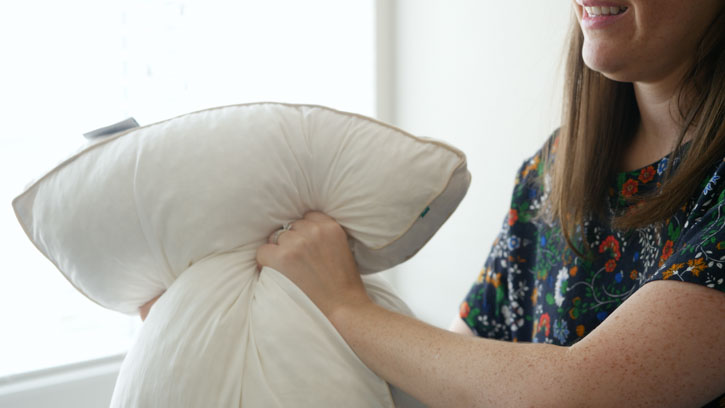 I wish I could do more than spot-clean the pillow and would definitely need to consider a pillow protector if I was going to use it frequently – the idea of ruining this pillow is too much to consider ($99 is pricey!).
Yes, the pillow's cost is high, but I truly think it matches the value of the pillow based on the design, materials, and overall high quality. Sleepers who are steadfast in prioritizing natural materials and want a sustainable pillow may want to consider this pillow.
All in all, I think it could be a great option for those who have their hearts set on organic cotton and natural materials and don't want to compromise (and are willing to pay).
Marten's Take
Marten, here! I'm on the heavier side (250 lbs), and I am primarily a side sleeper. I always tell people to consider weight and sleep position when choosing a pillow, so I wanted to talk about my experience with the Birch pillow to give another perspective.
I had a similar experience to Katie's and thought the Birch was a good match for all three sleeping positions:
When I was on my back, I felt some nice support on my lower neck. Even with my larger head, I did not feel like I dropped through the pillow.
Moving to my side, I plumped up the Birch and felt very well supported.
Then, I spread the fill out and was able to sleep comfortably when I was on my stomach.
I was also a fan of the Birch's feel. It has the bounce and responsiveness of latex, but not too much. Also, the wool adds some plushness.
Overall, I did enjoy my experience with the Birch. I felt comfortable and supported no matter which position I was in.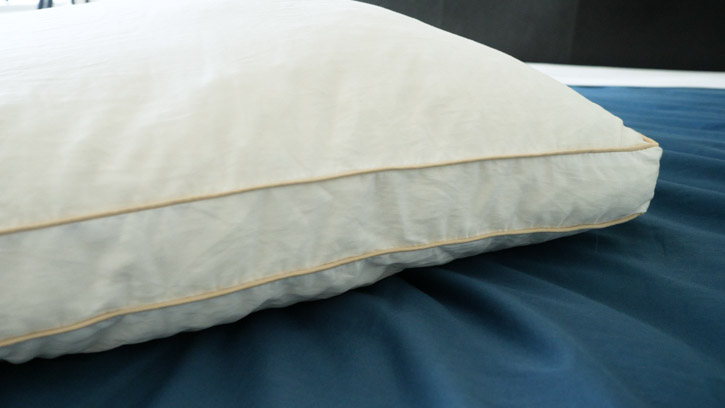 Birch Deals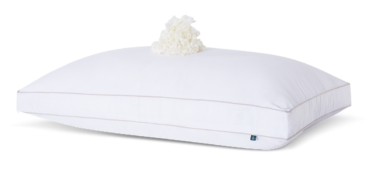 The Birch Pillow is an eco-friendly and sustainably made pillow that has an organic cotton cover and fill made with Birch Wool and Talalay Latex shreds. It will work for all sleep positions and needs to be spot cleaned only.
Overall
The Birch pillow is a robust, natural option that – despite not being adjustable- will work for most sleep positions and for combination sleepers.
It's difficult to keep the pillow completely clean (drool, sweat, accidents all happen), so sleepers will need to consider investing in a pillow protector. Nevertheless, the supportive nature of the wool and latex filling and the sustainable way it's produced may make it worth it.
Katie Golde
Katie manages the day to day operations of the Mattress Clarity news site and reviews sleep products in addition to writing and editing sleep news. She hails from Austin, where she lives with her growing family. She is a Certified Sleep Science Coach and has a master's degree in Journalism from Northwestern University and has a background in health and science content. Her work can be found in print and online publications like Discover Magazine, USA Today and The Huffington Post.