The Beyond Down Gel Fiber pillow and the Bear pillow from Bear Mattress each bring something unique to the table. Yes, they both offer sufficient loft and enough enticing support for back and side sleepers, but that's essentially where their shared characteristics stop.
What sets each apart? Watch my in-depth comparison or read my full written Beyond Down vs Bear Pillow comparison below!
Beyond Down vs Bear Pillow: Video Overview
Top Similarities
Hypoallergenic
Traditional shape
Parts of each pillow are washable/dryable
Could be good for back and side sleepers (those who want loft and support)
RELATED: Best Pillow for Side Sleepers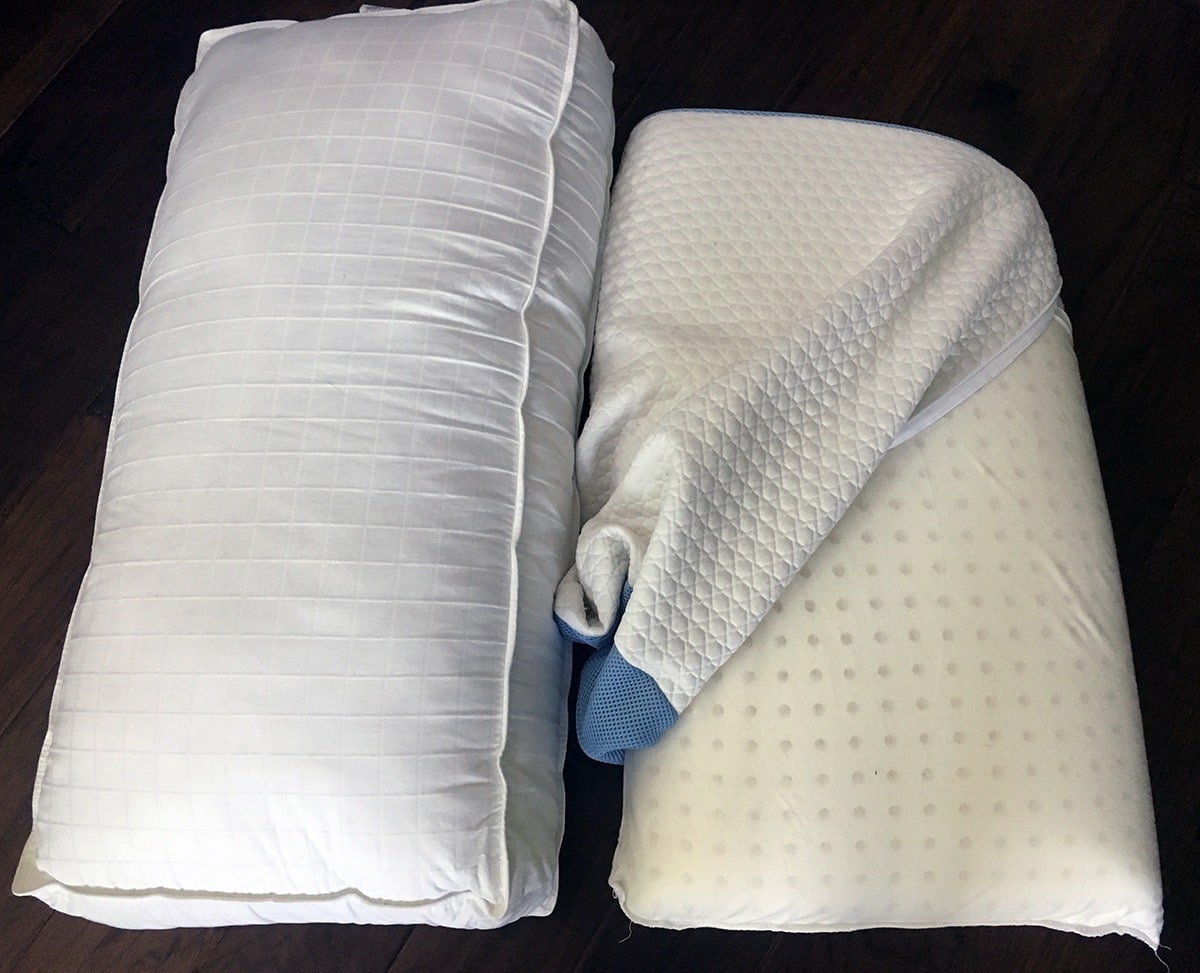 Key Differences
Beyond Down Gel Fiber Pillow
Cover: 300 thread count, 100% cotton cover
Filling: gel fiber that mimics goose down (100% polyester fiber)
4.5″ gusset, with double-needle corded edges
Designed for side sleepers but can be comfortable for all sleep positions
Hypoallergenic
Made in the USA and Imported
King measures 20 x 36 x 4.5 inches
Comes in Standard, Queen, and King
Care: machine wash and dryer friendly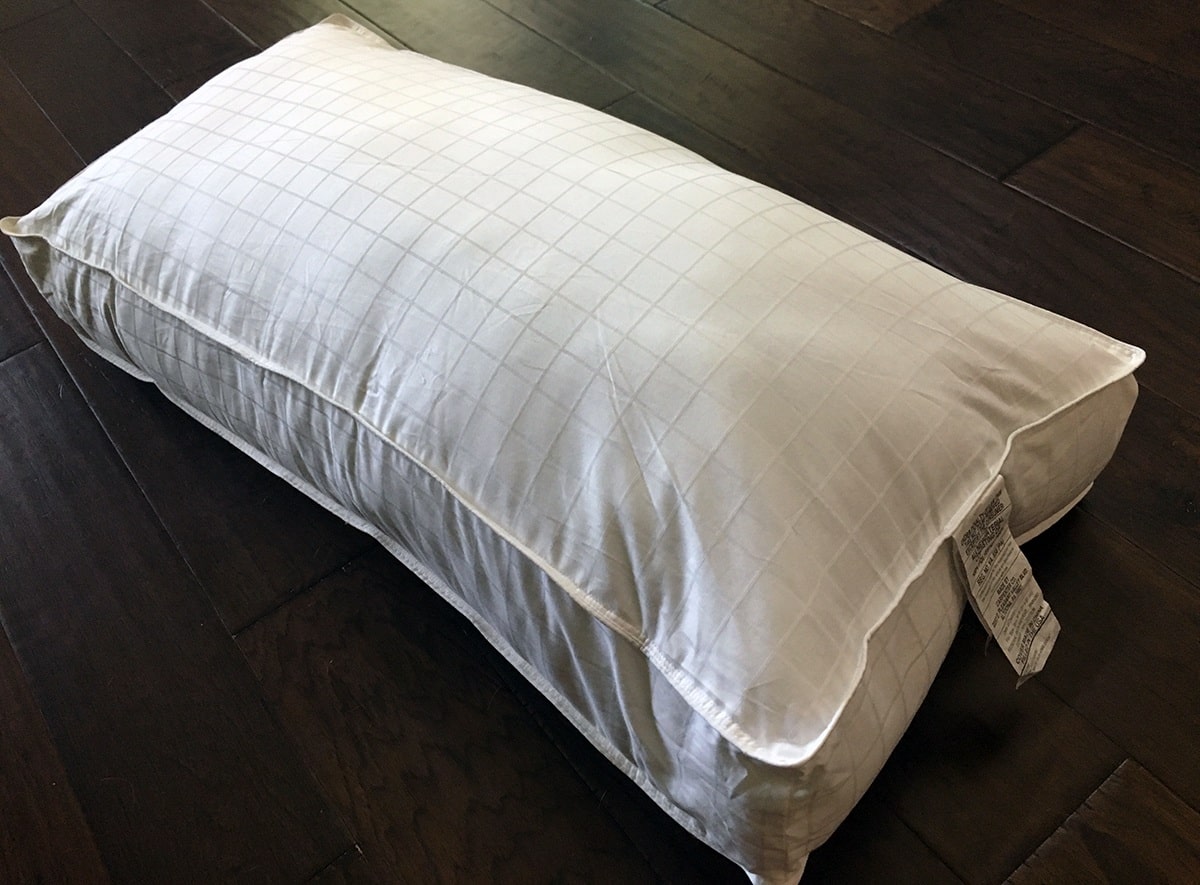 Read our full Beyond Down Gel Fiber pillow review, here.
Bear
Cover: Double Ice Fabric: a proprietary fabric that feels cool to the touch; made up of 40% "cool yarn" and 60% polyester
Core filling is made with LOFT-X FOAM: a hybrid foam that combines memory foam and latex foam (100% polyurethane)
Dual mesh side panels for continuous airflow throughout one's sleep
Queen size: 27″ x 15″ x 5″
Available in Queen and King size
2-year warranty and 100 night trial (from the time the individual receives the pillow)
The cover is removable and can be washed and dried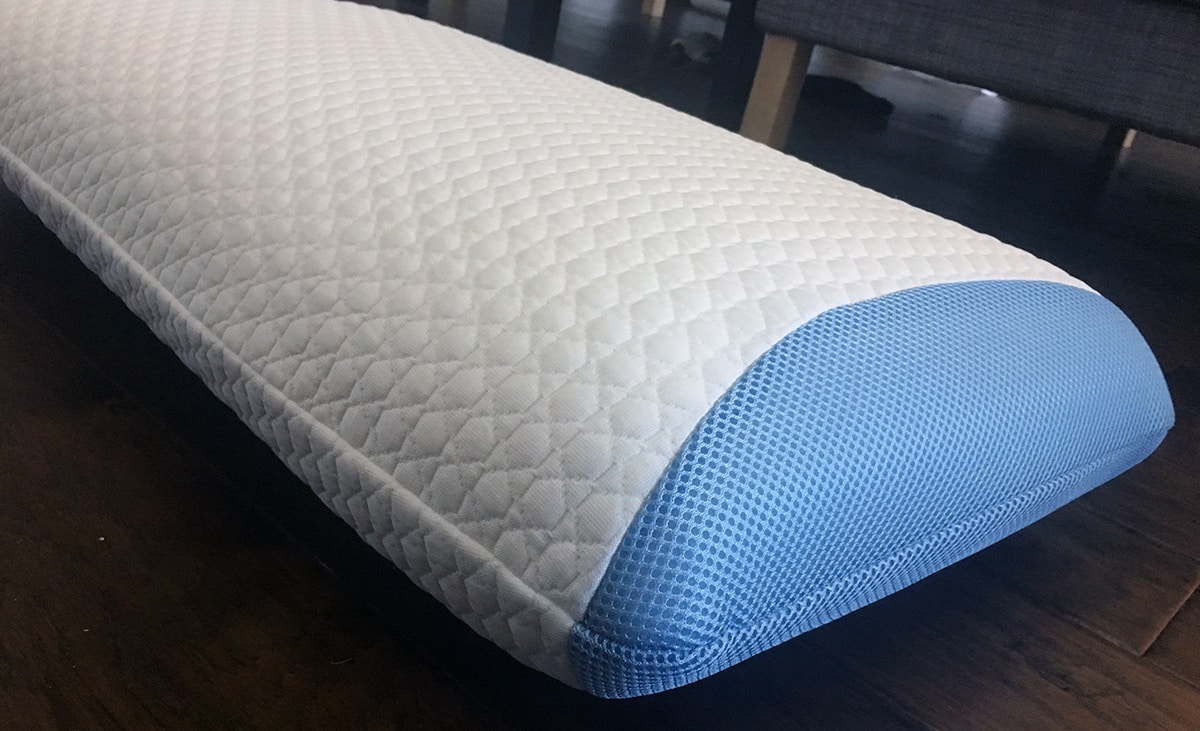 Read the full Bear pillow review, here.
Who Might Choose…
Beyond Down
The feel of luxurious down is appealing. Beyond Down is a hypoallergenic down alternative pillow filled with polyester fibers. It offers a similar level of fluff and plushness as a more traditional down pillow, minus the allergies and dust sensitivities.
Those who desire something easy to clean. The entire Beyond Down pillow is machine washable and dryer friendly – making it easy to wash whenever needed. Simply follow the care instructions and throw it in with a few additional clothing items or towels to keep the load balanced.
Bear
Hot sleepers. The Bear pillow's "Double Ice" fabric features their proprietary "cool yarn" and is literally cool to the touch; the foam is ventilated to emphasize and promote airflow.
Sleepers who prefer foam. The Bear pillow's core is a solid piece of ventilated and adaptable LOFT-X foam – a hybrid of memory foam and latex foam. It offers a quick response and resiliency like latex but the pressure relief and contouring support of memory foam. At 5″ in height, it's ideal for back and side sleepers who prefer or desire the added support.
SAVE 25% WITH CODE FALL25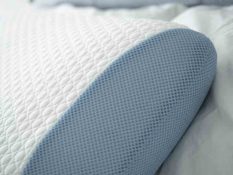 For those who love latex foam or hybrid foam pillows, this one might be worth the price. Click the button below to save 20% on a Bear pillow!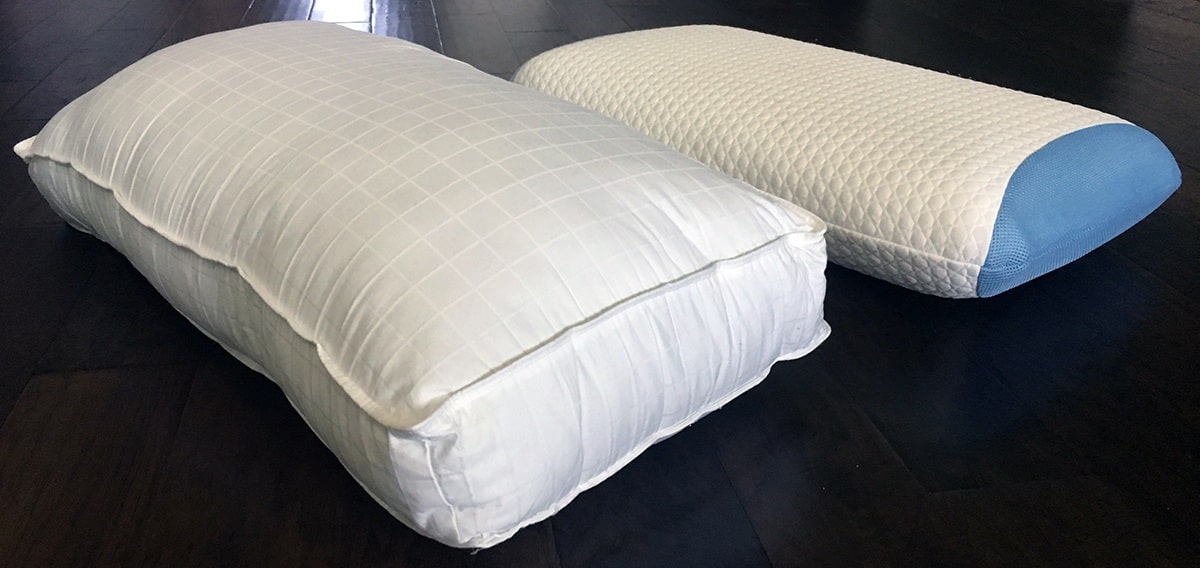 Either
Those who are back or side sleepers. Despite their contrasting fillings, there is just enough support and loft in both these pillows to be a good match for back and side sleepers. The decision on which to pick will be narrowed down by whether the individual prefers fluffy fibers or resilient foam.
Overall
It's a challenge to identify precisely unites these two pillows in terms of their construction and design – from their drastically differing covers down to their bespoke core fillings. Side sleepers who love the feel of soft and fluffy down-like pillows should opt for the Beyond Down Gel Fiber. Meanwhile, hot sleepers and those who prefer the feel of foam, especially resilient and bouncy foam like latex, will like the Bear pillow.
All that said, based on my experience, back and side sleepers who enjoy support could benefit from either pillow.