Pacific Coast is a major online retailer of down and feather bedding. I reviewed the Pacific Coast King Luxury Comforter with 550 Fill Power Hyperclean Down.
To find out if this a good deal for a "luxury" comforter, read on for my full Pacific Coast review.
Pacific Coast Down Comforter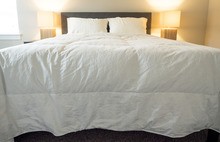 The Pacific Coast is a great value down comforter that is made with high-end materials.
Mattress Clarity Score
4.00 / 5
Read Full Review
The Pacific Coast Could Work For …
Those who want a luxury comforter for an affordable price. It is reasonably priced for a well constructed, higher fill power comforter.
Those who want that true down feeling but struggle with allergies. Pacific Coast cleans its down up to eight times, lowering the risk of allergic reactions to dust mites and other allergens. For those who do experience allergies while sleeping with the Pacific Coast, the company offers a 30-day Allergy-Free Warranty.
Those who prefer a nice overhang with their comforter. The comforter is oversized and drapes over the bed, which may add extra comfort for folks who enjoy feeling enveloped by their bedding.
The Pacific Coast Might Not Work For …
Hot sleepers. This comforter may be too warm for some climates and, while I found it to be comfortable, it may be too heavy for hotter sleepers.
Fans of super fluffy comforters. The Pacific Coast does have nice fluff, but it is light to medium weight, and those who want something fluffier may want to look for a comforter with higher fill power.
Those who want something easier to wash. Because it is stuffed with natural down, it's recommended that this comforter only be cleaned via professional cleaning.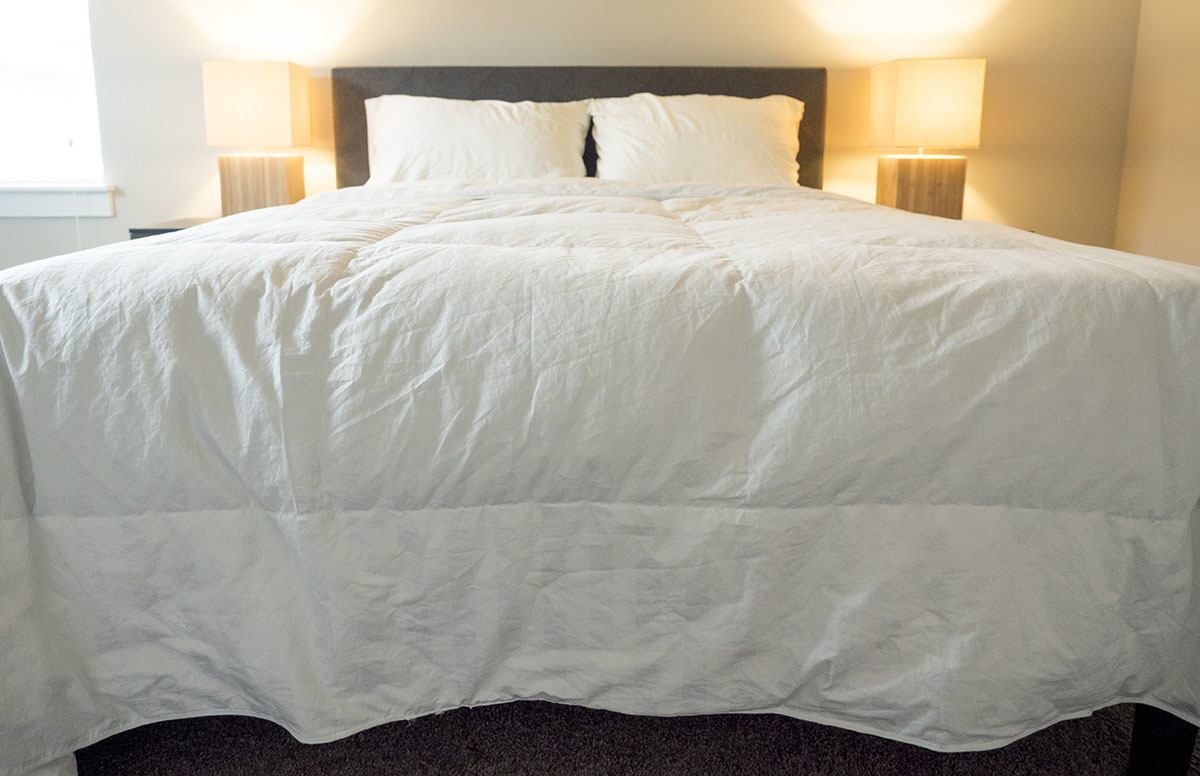 Pacific Coast Construction
The shell is made from Cotton Barrier Weave Fabric with a thread count of 300.
It is a Barrier Weave Fabric designed for softness and to trap the feathers and down within the shell.
The fill is 28 ounces of 550 Fill Power HyperClean Down.
During the Hyperclean® process, the goose down is washed up to eight times, removing significantly more dust and allergens.
A Comfort Lock Border surrounds three sides of the comforter which keeps the down evenly distributed and makes the entire comforter more fluffy.
The comforter features a Baffle Box Design which, unlike sewn-through stitching, creates three dimensional box squares that allow the filling to fully expand. This design is usually found on more luxury comforters, as it is more expensive to construct.
The dimensions are 88" x 98", which is fairly large for a queen and gives the comforter great overhang and drape.
It is made in the USA from imported materials.
Pacific Coast Feel
The Pacific Coast had a nice softness to it and, while I sleep with a top sheet, the outer shell was soft against my arms and face. I could really feel that Egyptian Cotton and Barrier Weave Fabric at work.
RELATED: Best Reviewed Mattresses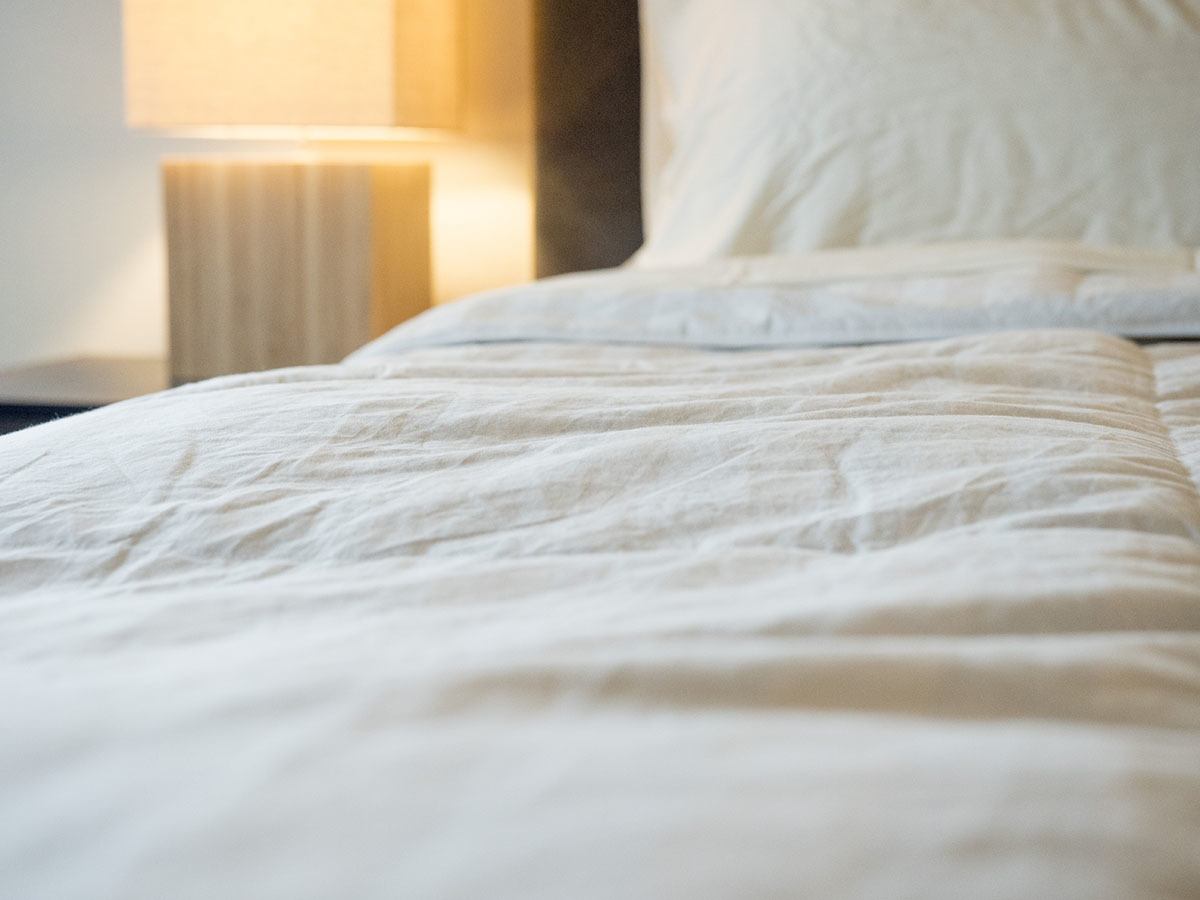 Pacific Coast Loft And Body
I found the comforter to be fairly lofty, as the 550 fill power and Baffle Box design add up to some nice fluff.
However, considering these qualifications, I thought the comforter would have more body. I did find it to be very comfortable, but a little thin.
RELATED: Tips To Getting Your Comforter Fluffy Again
Pacific Coast Breathability And Warmth
Natural down usually makes for a more breathable comforter, and that is definitely the case with the Pacific Coast.
Sleeping under this comforter, I felt a great balance of warmth and breathability. I always felt covered and warmed without it getting too stuffy or sweaty.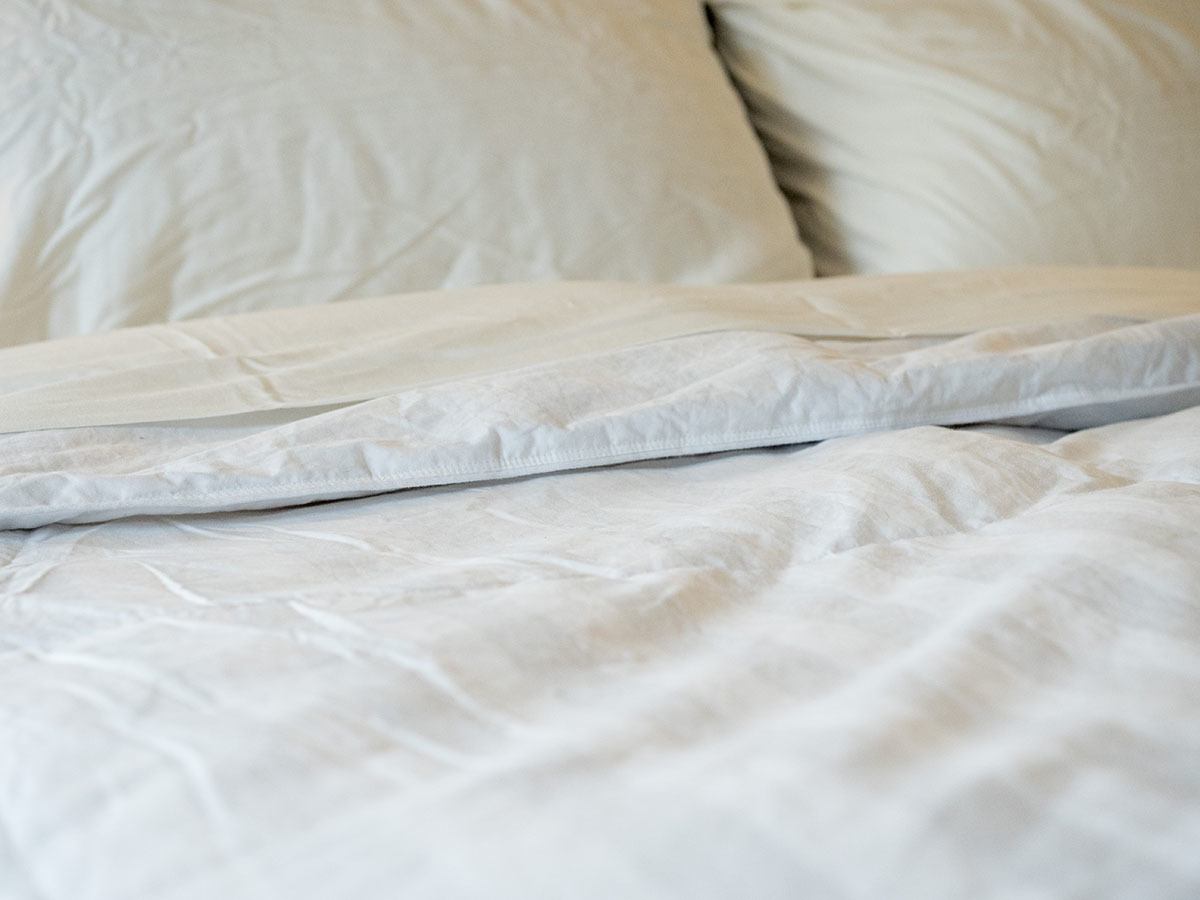 Cleaning
Pacific Coast recommends that owners wash this comforter only at a dry cleaner or professional cleaner.
Down is very difficult to clean correctly, so definitely follow these instructions to the letter.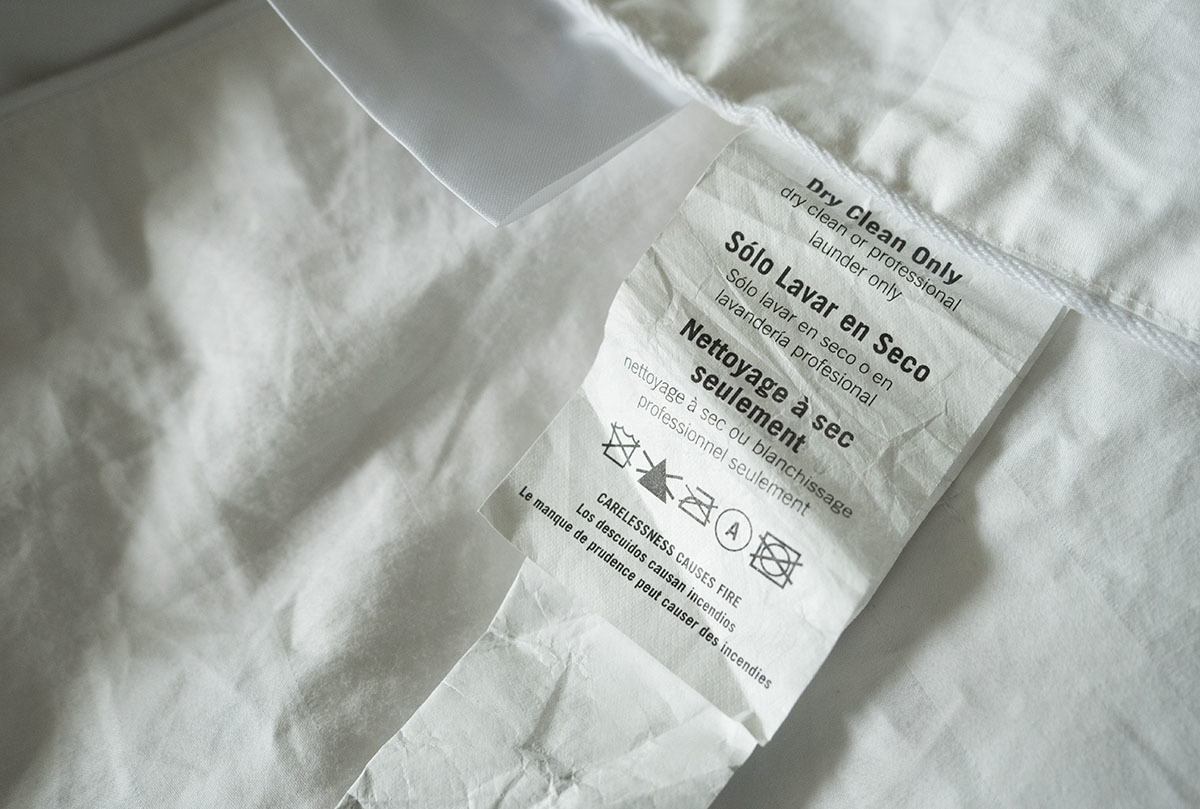 RELATED: Caring For Your Down Comforter
Pacific Coast Down Comforter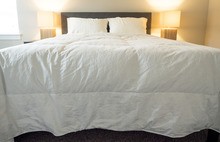 The Pacific Coast is a great value down comforter that is made with high-end materials.
Mattress Clarity Score
4.00 / 5
Read Full Review
Overall
The Pacific Coast Luxury King Comforter is a great value for what customers are getting. Still, some aspects left me wanting, and it felt thin considering the Baffle Boxes and higher fill power. Those who are seeking a fluffier comforter should consider one with more fill power.
Pacific Coast offers a 30-night Comfort and Allergy Guarantee as well as a 10-year Limited Warranty.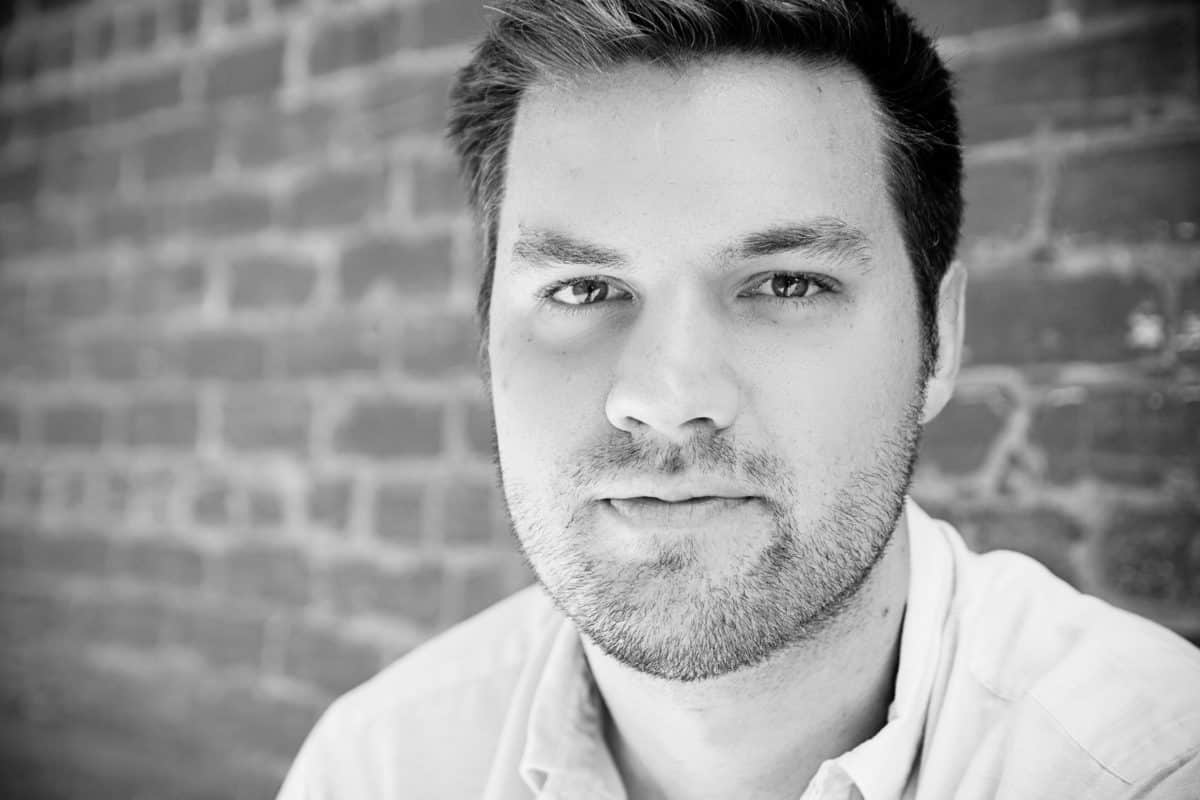 Marten Carlson
Marten is the Lead Reviewer at Mattress Clarity. He is a Certified Sleep Science Coach and covers the mattress industry as well as sleep science news. He is specifically interested in the connection between sleep and overall health. Marten has written for media publications like Consequence of Sound and received a master's degree in Film Studies from Emory University. He comes from Franklin, Indiana, and spends all the time he can writing, directing, and acting in films.