If you're looking to change things up in the bedroom, the Brielle Home's Premium Bamboo Sateen Sheet set is a soft and seemingly breathable alternative to cotton sheets. The important characteristics of these sheets are really in the details. Read on for my full review.
Which Set Did I Get?
I got the 100% Rayon from Premium Bamboo Sateen Queen Sheet Set in Gunmetal. The set comes with:
One flat sheet. The finished size is 90-inches x 102-inches.
One fully elasticized deep pocket fitted sheet. It fits a mattress that is 60-inches x 80-inches and can fit mattresses up to 17-inches deep.
Two standard pillowcases The finished size for these is 20-inches x 30-inches but can fit pillows 20-inches x 26-inches.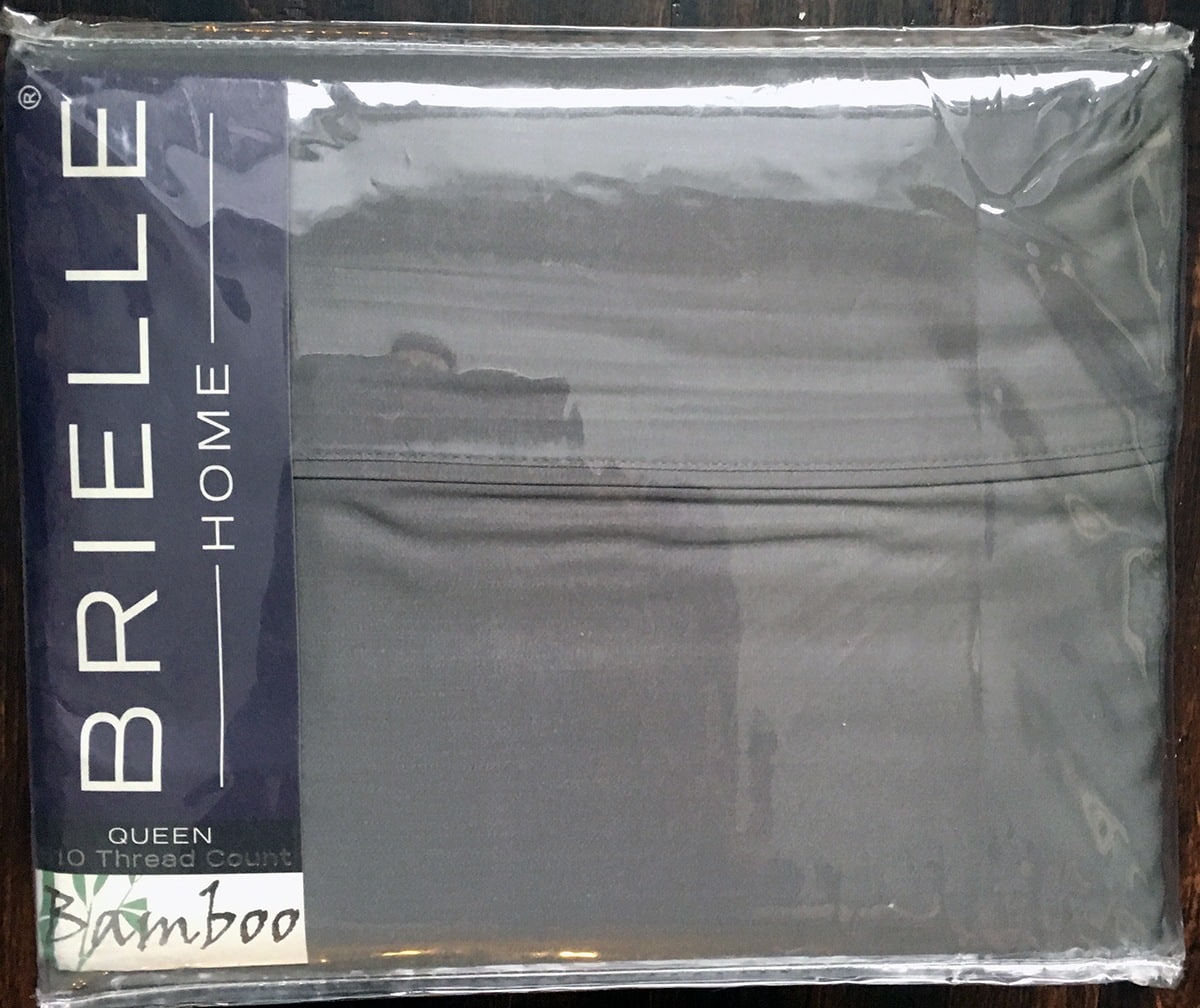 These sheets are made from rayon from bamboo. Rayon is a type of fiber that comes from natural products like trees or bamboo plants.
The sheet set I am reviewing is part of Brielle's Upscale Bedding line (there is also an Everyday Bedding line). The Premium Bamboo Sateen bedding is one of the most expensive on the line.
Brielle Home rates their own products and provides a chart and graph in the sheet set.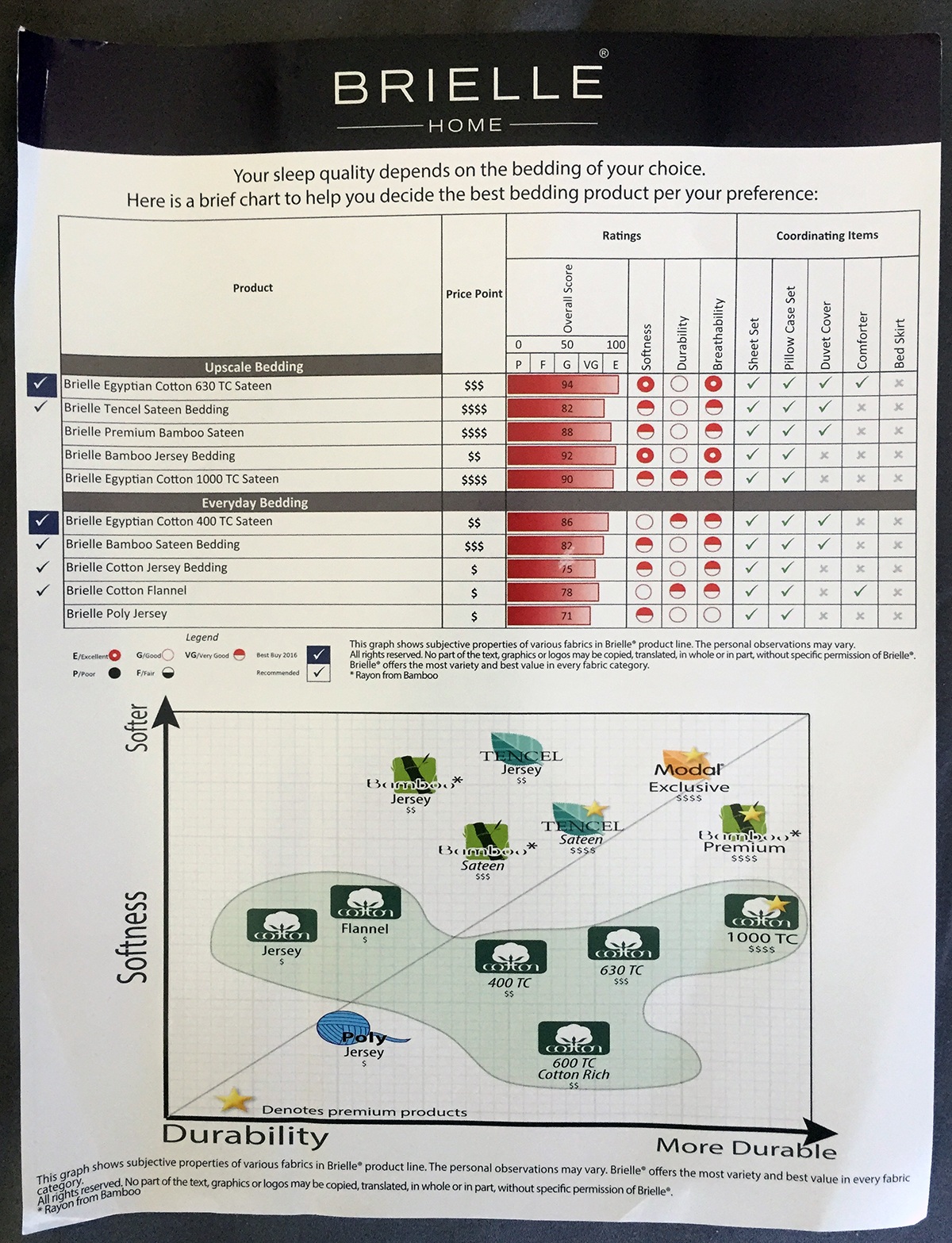 The set that I got received an 88 out of 100. Of the This was the second lowest highest score, despite being one of the most expensive product in the Upscale Bedding line.
The sheets are rated on their softness, durability, and breathability. The softness and durability of the sheets were rated "Very Good" while the durability received a "Good" rating. None of the characteristics received an "Excellent" rating.
Brielle is a registered trademark of Zorlu, a logistics, warehousing, and textiles company that manufactures bedding, towels, bathrobes and windows.
The packaging on this particular set of sheets said they were made in China.
Brielle Home Premium Bamboo Sateen Sheet Review
Summary
Overall the sheet set was comfortable and draped nicely over my bed. The set fit quite well on my queen sized bed and 10-inch deep mattress and I am sure it would work with a thicker mattress as well. I did not like that it wrinkled so easily or that it was made from rayon from bamboo because I am skeptical about the manufacturing process.
How Do They Feel Like?
From previous experience with sateen sheets, I know the weave is intended to produce a fabric that is silky and soft to the touch.
The sheets were soft when I pulled them out of their package, but not cashmere soft. I was also surprised by how heavy they felt. They were heavily creased from being in their packaging for so long.
The sheets came with a small insert that provided specific care instructions:
Wash cold
Dry on low heat and remove promptly from the dryer
Do not use bleach
Touch up ironing may be required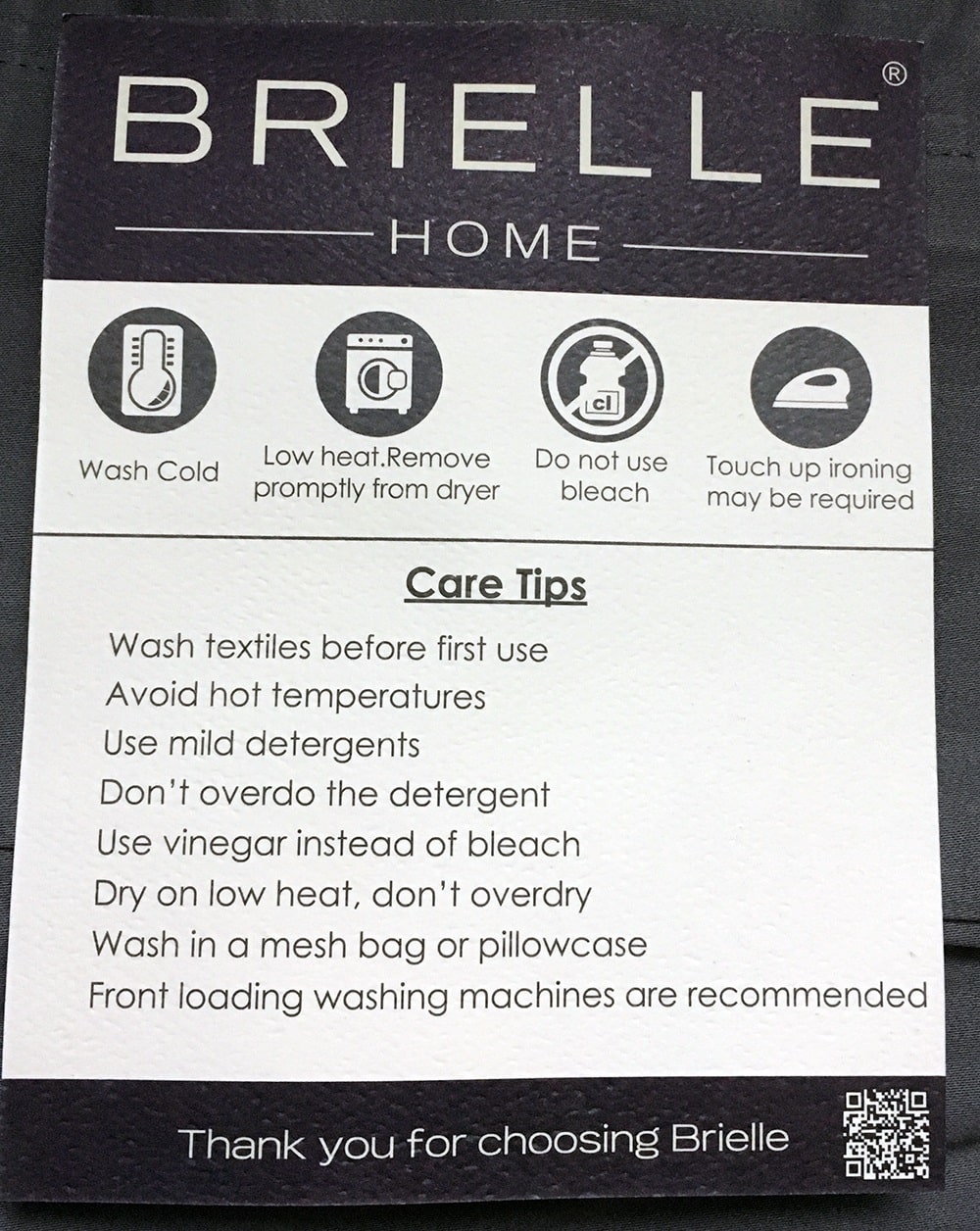 I liked that they told me exactly what I needed to do with the sheets. They also provided a list of care tips that included recommending using a front load washer, which I happen to have.
I washed the sheets by themselves in a cold, gentle cycle with a mild detergent from Seventh Generation.
When I switched the sheets from the washer to the dryer, they felt heavier compared to wet cotton sheets. They were also even stiffer than they were straight out of the packaging.
I used a low heat to dry the sheets. The recommendation is to take them out quickly from the dryer (and I assume put them directly on your bed). I think they say this because the fabric creases pretty easily.
The sheets were their softest once I removed them from the dryer after their first wash and dry. They felt silkier and draped nicely over the bed.
I wasn't able to remove them immediately, so when they were on my bed they were fairly wrinkled, the pillowcases were the most wrinkled.
The fit on my queen size bed was great. I liked the deeper aspect of the fitted sheet. My mattress is 10-inches thick and there is plenty of room for thicker mattresses. I like knowing it won't come off while I sleep.
Quality Issues
The sheet set packaging talks a lot about the natural benefits of bamboo, from its antibacterial and deodorizing qualities to its breathability and comfort.
While it is hard to review antibacterial or antifungal qualities, I never felt that my bedding retained any sort of smell in the four days I had them on my bed.
I also want to mention that other reviewers found that their sheets shrank after their initial wash. There were other complaints about the lack of overall durability and pilling of the fabric after washing.
I personally did not experience any of these things but wanted to note them as they popped up in several other reviews.


Fabric Labeling
The sheet fabric is labeled as 100% Rayon from Bamboo. According to Federal Trade Commission guidelines, sellers must disclose if textiles are made are made from rayon (or viscose) using bamboo.
Textiles can only be called 100% bamboo if they are made directly from bamboo fiber. You can read more about the manufacturing process of bamboo fiber here.
Breathability
Of the four nights I used the sheets, I only woke up because I was too hot once. If I did sweat it was not absorbed into the sheets and once I adjusted my layers I was fine.
My husband (a volunteer reviewer) said that he felt the fabric breathed well. He runs a little hot naturally. He felt like the sheets kept him cool enough to be comfortable.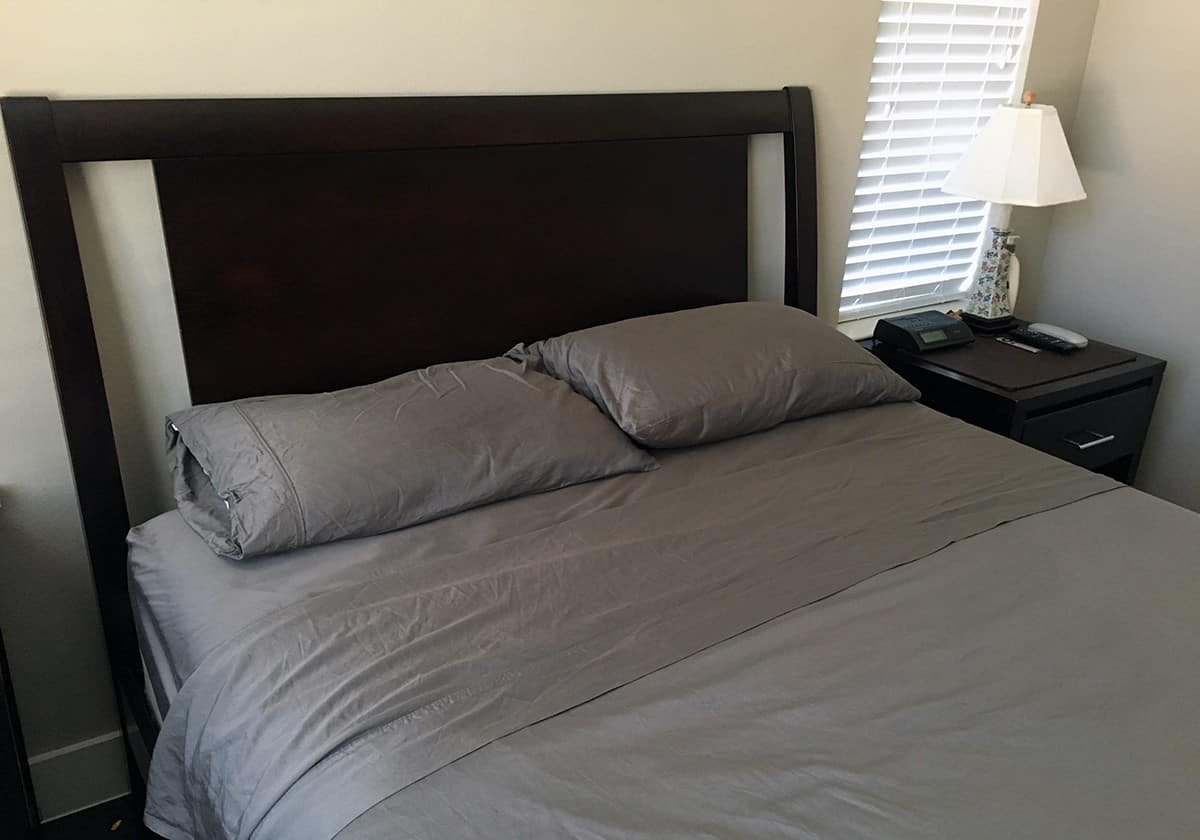 Price
These sheets are sold through many retailers. I found them on Amazon, Overstock.com, Kohl's and Wayfair.com. The prices varied but the price range was around $88 – $110 for a queen sheet set.
The sheets were nice and comfortable but fell short of luxurious for me which is why I feel like anything over $100 for a set would be too much. If you can find them for less I think it is worth giving them a try.
Small Details
The brand does a good job of providing a lot of information about the sheet set, including how it compares to other products in its line and how to care for it.
They do disclose that their sheets are made from rayon from bamboo, but there are several large placements on their packaging that just say "100% Bamboo" which can be misleading because these are actually two different things.
The sheets wrinkle easily. If you don't like wrinkles you may need to be willing to do some ironing or be available to put the sheets on your bed immediately after drying.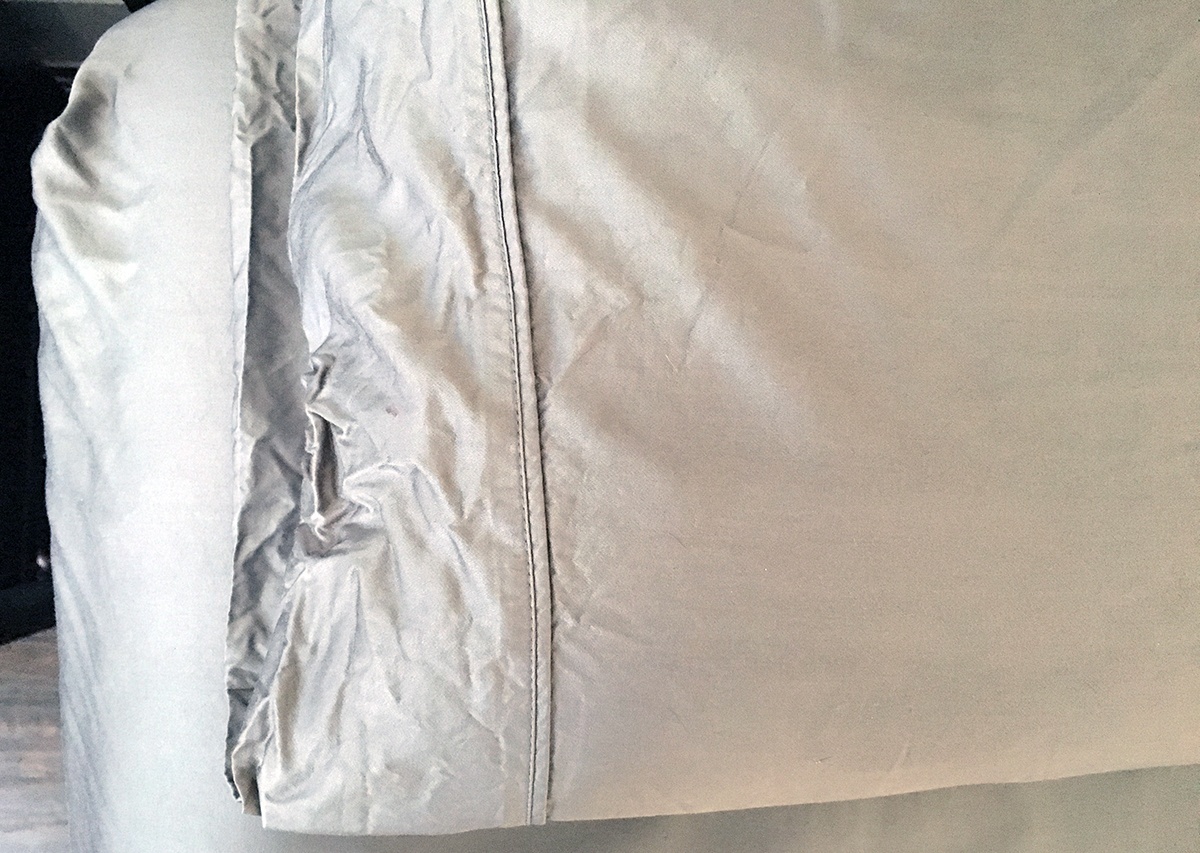 I don't think you will find the same "crisp" feeling you would with percale cotton sheets. My husband said the sheets were comfortable because they felt like they'd been worn in already.
The sheets do feel much softer after they are washed and dried for the first time.
Related: Compare bamboo and cotton sheets
Overall
These sheets are generally soft and breathable and I thought they fit my bed wonderfully. I did not have a hard time sleeping in them.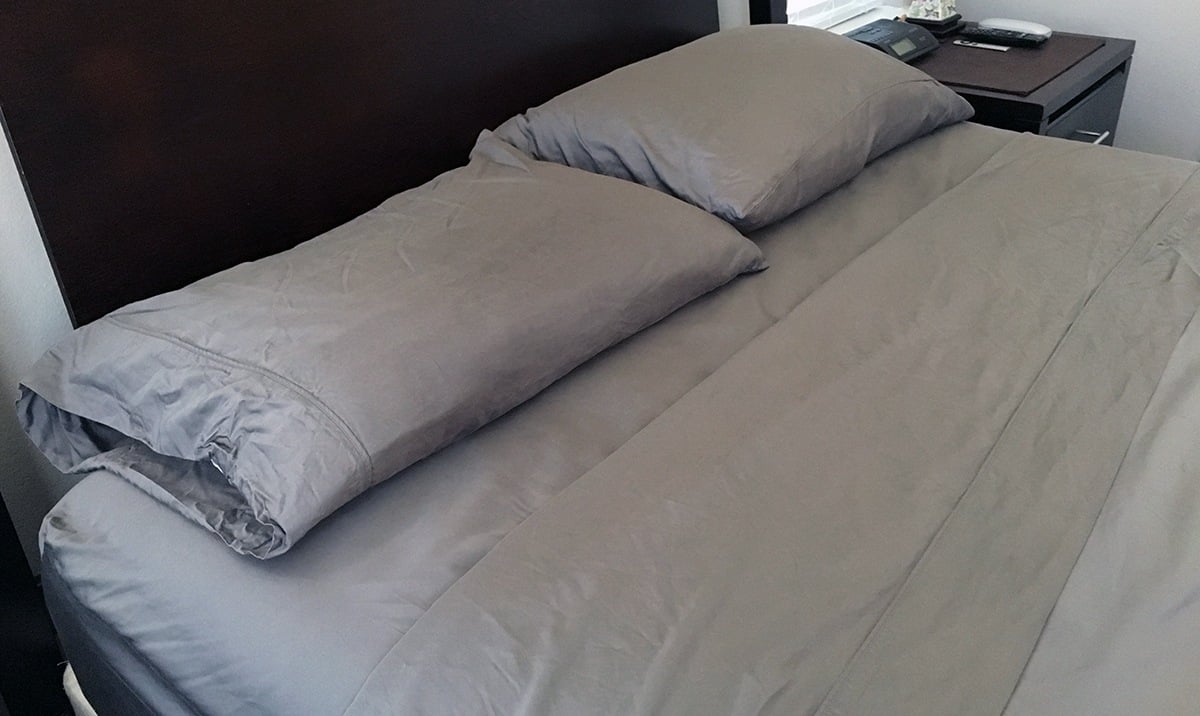 They were heavier than I thought they would be and also wrinkled very easily. I think the idea of needing to iron these sheets could be a dealbreaker for some.
The biggest issue for me is the fabric quality. The sheets are made with rayon from bamboo and the chemical process in which these fibers are produced is not environmentally friendly.
More importantly, the Federal Trade Commission warns customers that when bamboo is processed into rayon, "no trace of the original plant is left."
This makes me skeptical about whether or not the sheets are actually antibacterial, antifungal or deodorizing. If these qualities are as important to you as they are to me, it is worth making sure you know how your sheet fibers are manufactured before purchasing.
Brielle also makes sheets with Tencel fiber, which is a greener alternative to rayon from bamboo, and may be worth trying.
The following two tabs change content below.
Katie Golde
Katie manages the day to day operations of the Mattress Clarity news site and reviews sleep products in addition to writing and editing sleep news.She hails from Austin, where she lives with her growing family. She is a Certified Sleep Science Coach and has a master's degree in Journalism from Northwestern University and has a background in health and science content. Her work can be found in print and online publications like Discover Magazine, USA Today and The Huffington Post.
Latest posts by Katie Golde (see all)