Lucid may be best known for their range of comfortable and competitively priced mattresses and mattress toppers, but they've recently added the L300 Adjustable Bed Base to the mix. The best news is that the bed can be properly set up in approximately five minutes. This review will go over the key features of the adjustable base and attempt to provide clarity to consumers thinking of buying the product.
Lucid L300 Adjustable Base
The Lucid Adjustable Base is great for folks who suffer from joint pain or acid reflux.

Read Full Review
Specs
Dimensions:

Queen: 59.5" x 79.5"
Twin Xl: 37.5" x 79.5"

Height: The base is 15″ tall
Weight Capacity: 750 lbs for Twin XL and Queen bases. Lucid recommends creating a Split King with two Twin XL bases for couples nearing or exceeding that weight.
Featured Material: Steel
Fabric: Polyester (Charcoal gray color)
Compatible Mattresses: While people can use a Lucid mattress with this base, they can also use any mattresses that are adjustable base-friendly. Ideally, the mattress should be 8" to 12" in height – with 10" being the sweet spot, according to Lucid.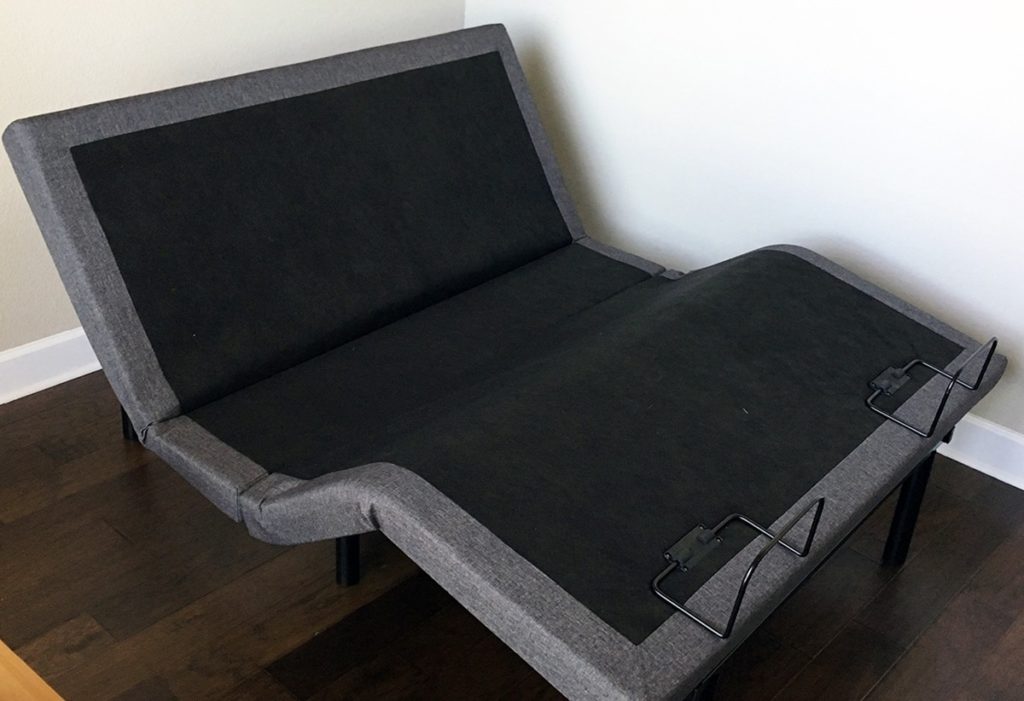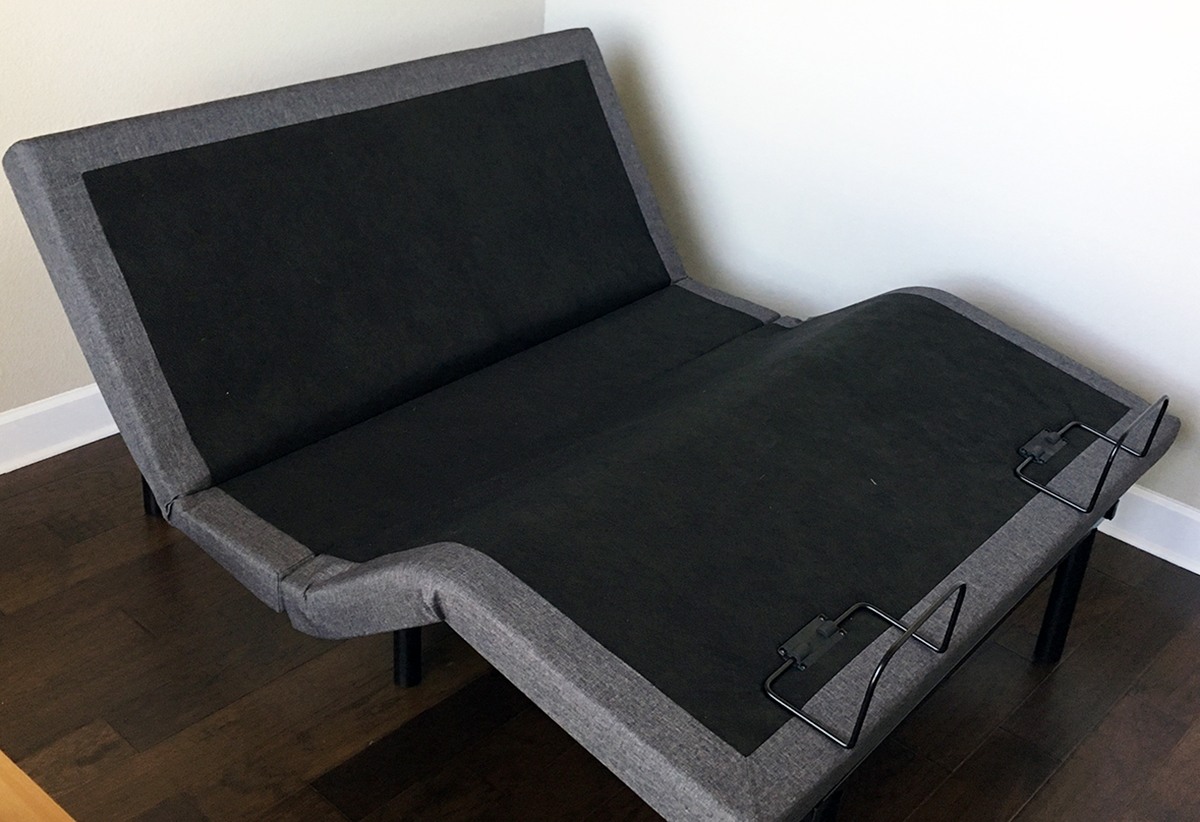 Lucid L300 Adjustable Bed Base
Key Features
First-ever folding hinge makes shipping more affordable
Easy to assemble (around five minutes)
Independent head incline: 0 – 60°; foot incline 0 – 45°
Dual USB charging ports on either side of the bed
Wireless remote with flashlight
Programmable memory position in remote
10-year prorated warranty.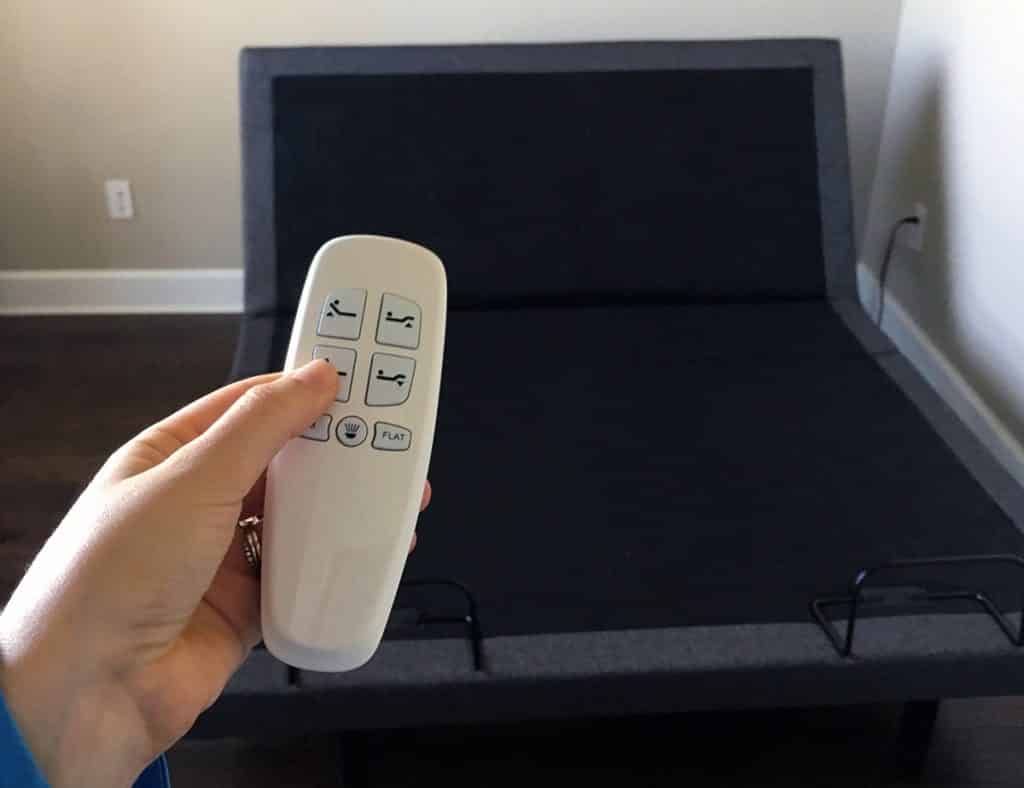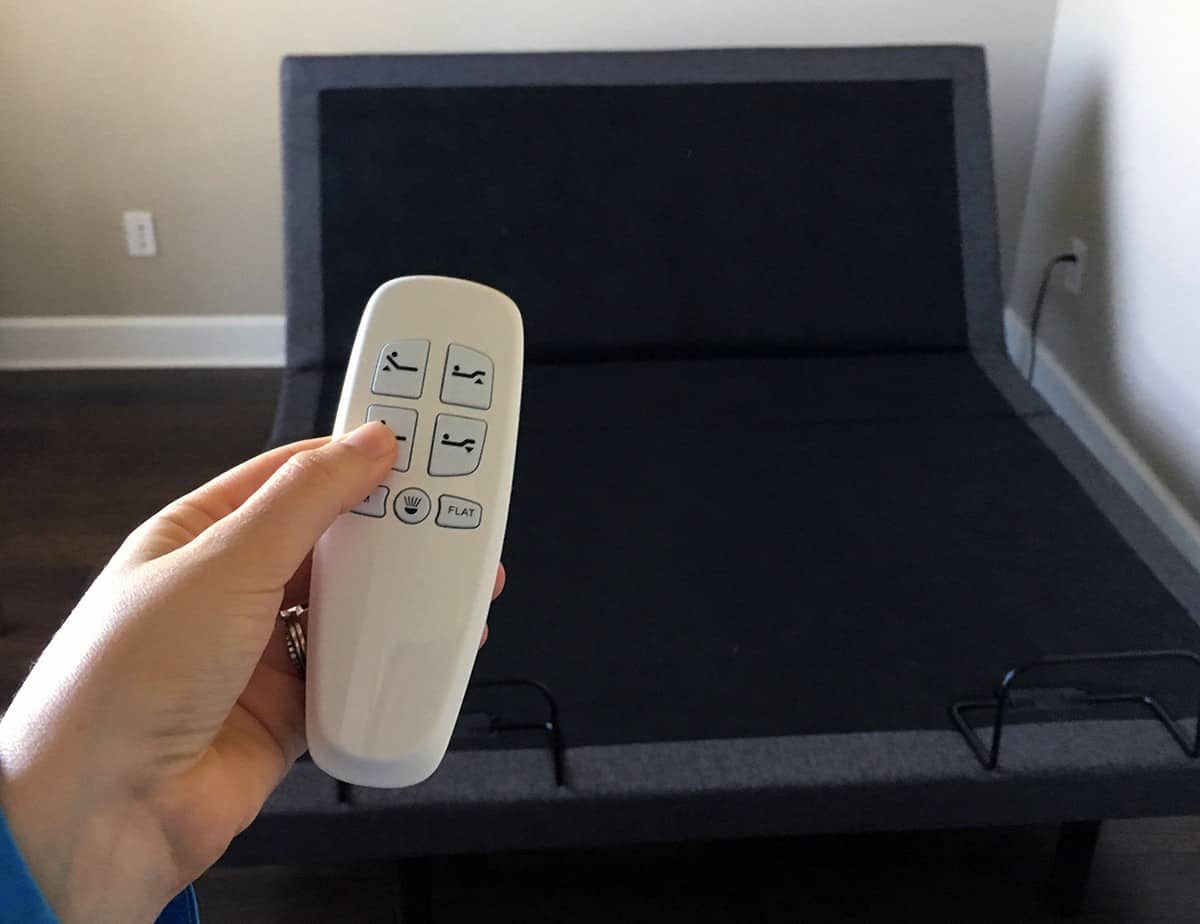 Each bed comes with a wireless remote 
Who Might Like The L300
People who are on a budget. Since the bed is foldable and can be shipped directly to the consumer to set up on their own, it saves money which helps keep the cost of the bed low. People can try the adjustable base for $799 for a Queen, which is a pretty solid value overall.
People who don't like to build furniture. The bed arrives as a single piece – all people need to do is unpackage, unfold it, screw in some of the legs and plug it in. There is very little work to do once someone is able to get the bed into their house (it will take at least two people).
People who want to charge their devices easily from their bed. There are USB charging ports on either side of the bed, out of sight but easily accessible. They work with iPads and other devices so it's super easy to keep the electronics charged while people are enjoying the bed.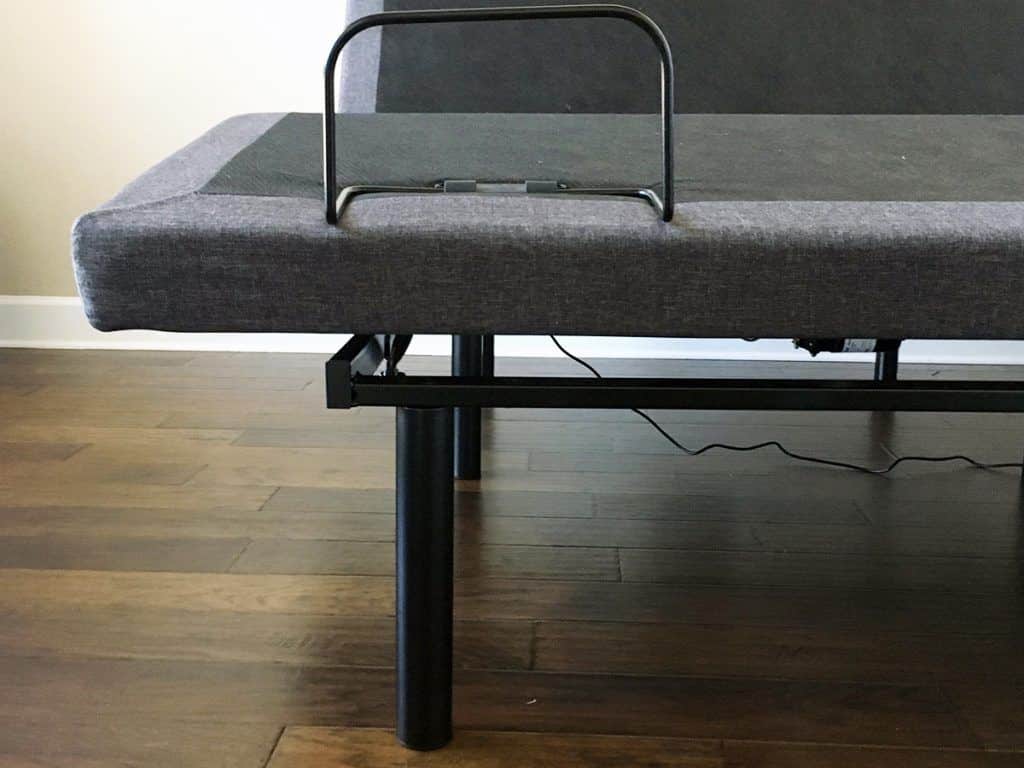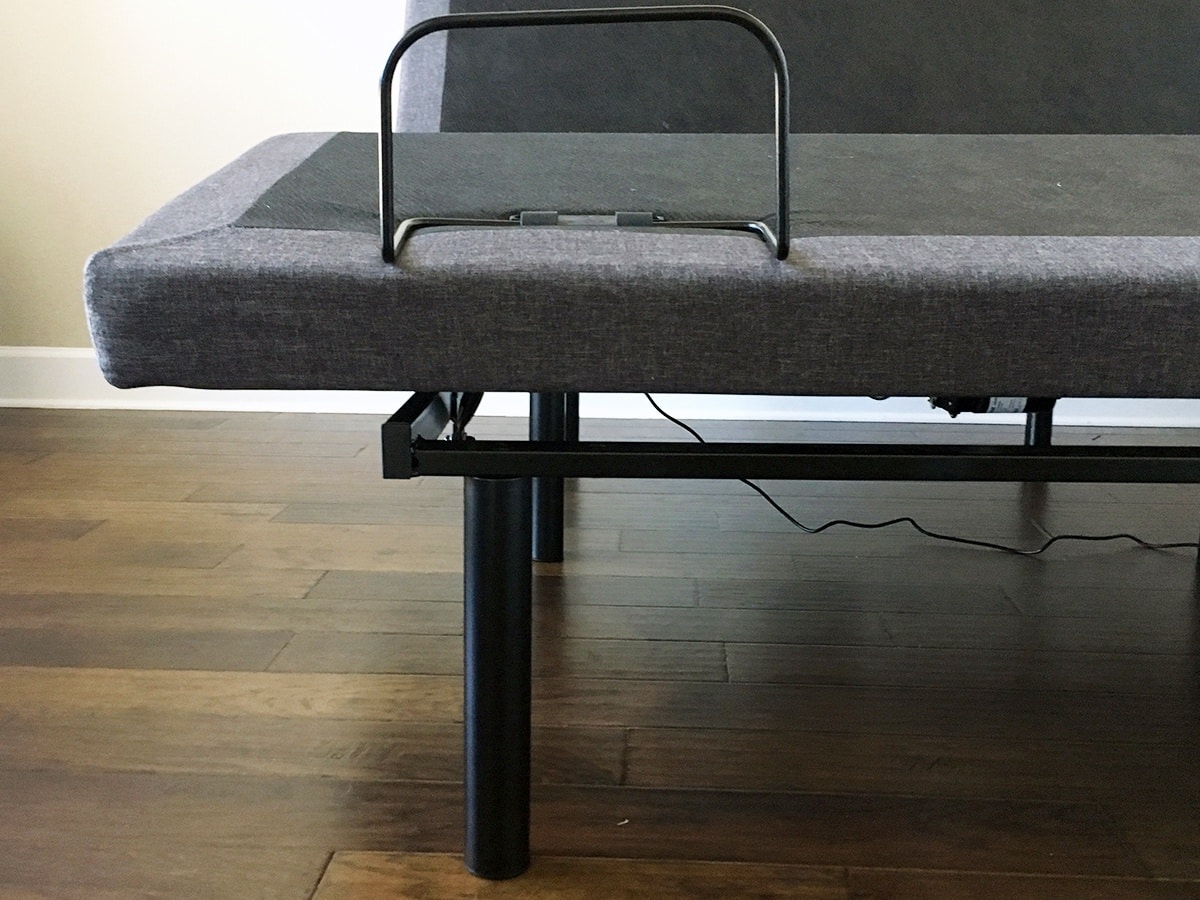 Hinges at the end of the bed hold the mattress in place
Who Might Not Like The L300
People who want a lot of extra features. The L300 base is solid and gets the job done for a solid price. It doesn't have all the extra features – like massage or under the bed lighting – but it does come with USB charging ports and a programmable remote.
People who've got a thicker foam mattress. Lucid says the ideal mattress thickness for their adjustable bed base ranges from 8″ to 12″ with 10″ being the optimal thickness. From my experience using it with a 12″ thick Lucid mattress, thicker mattresses don't bend as easily. If someone inclines their head or foot, the mattress may not automatically bend with it unless they are on top of the mattress. I would recommend a 10″ mattress or thinner.
People who want to try it out first. There is no showroom to test out the adjustable base so people cannot see it for themselves before taking the plunge and ordering online. There is a 30-day return policy on the Lucid L300 adjustable bed base, so the company stands behind their product.
RELATED: Saatva Lineal Adjustable Bed Review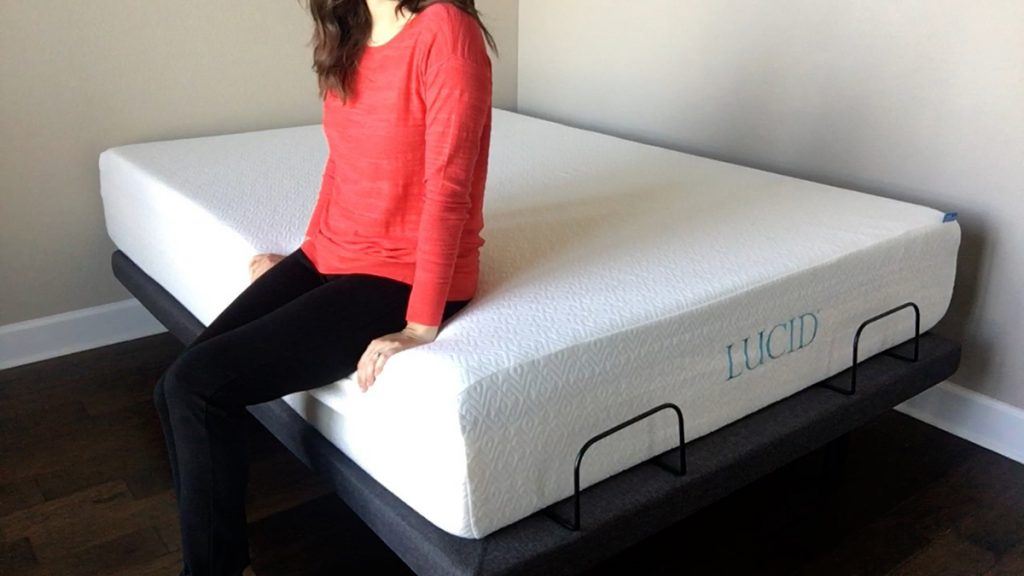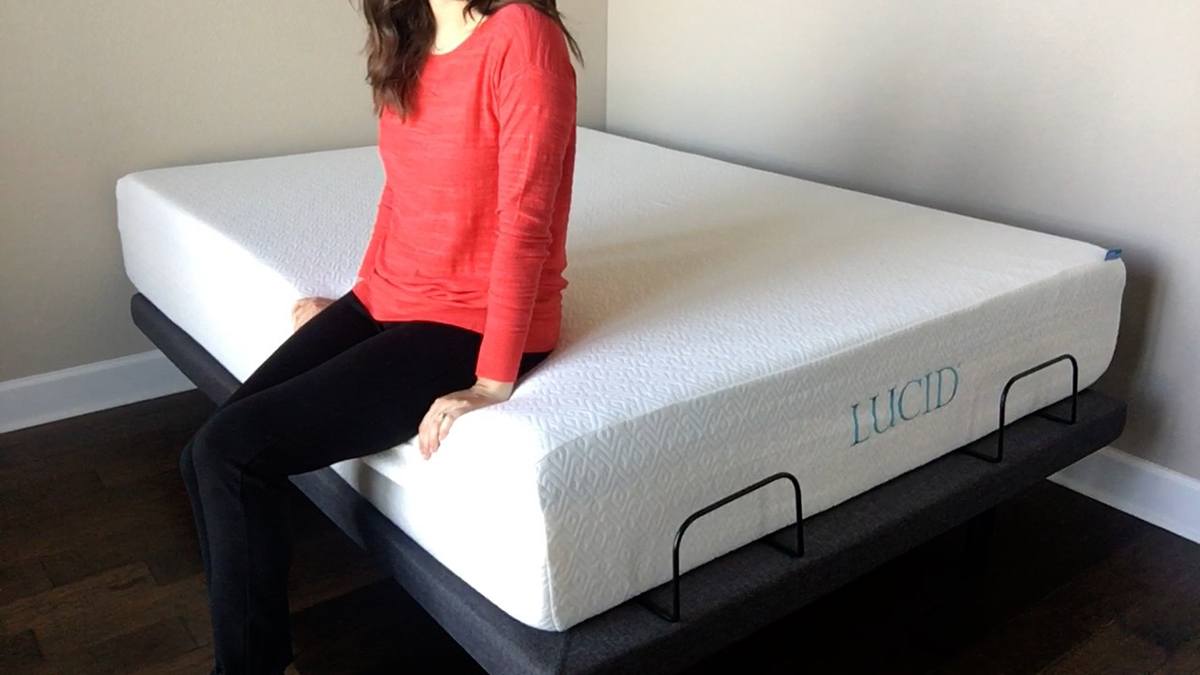 The bed with a 12″ mattress on top (I am 5′ 7″ for reference)
Final Recommendation
Based on my overall experience, the Lucid L300 Adjustable Base is a good value at an affordable price that a lot of consumers will enjoy. People get the main features of an adjustable bed, with a head and foot incline, as well as a few fun, little extras like USB charging points and some cool remote features.
I personally reviewed the L300 bed base with a 12″ Lucid mattress, so there was brand compatibility between the base and mattress. There is technically no mattress profile height limit with this bed, but the legs are 15″ off the ground, so thicker mattresses make it harder for some to get into the bed.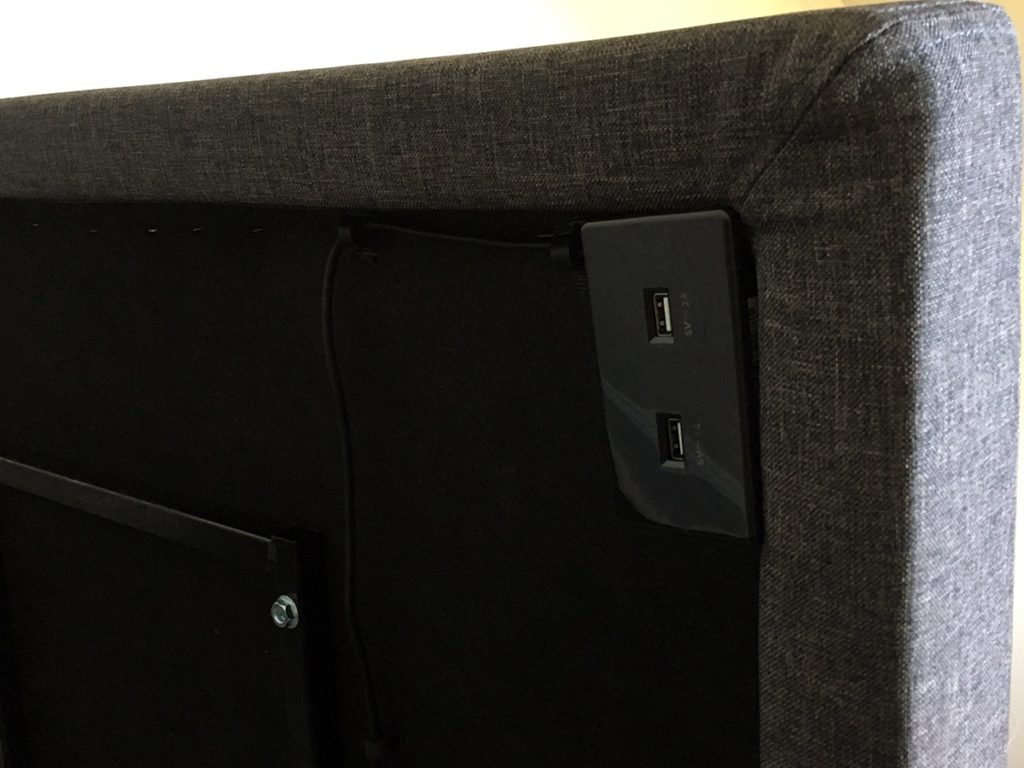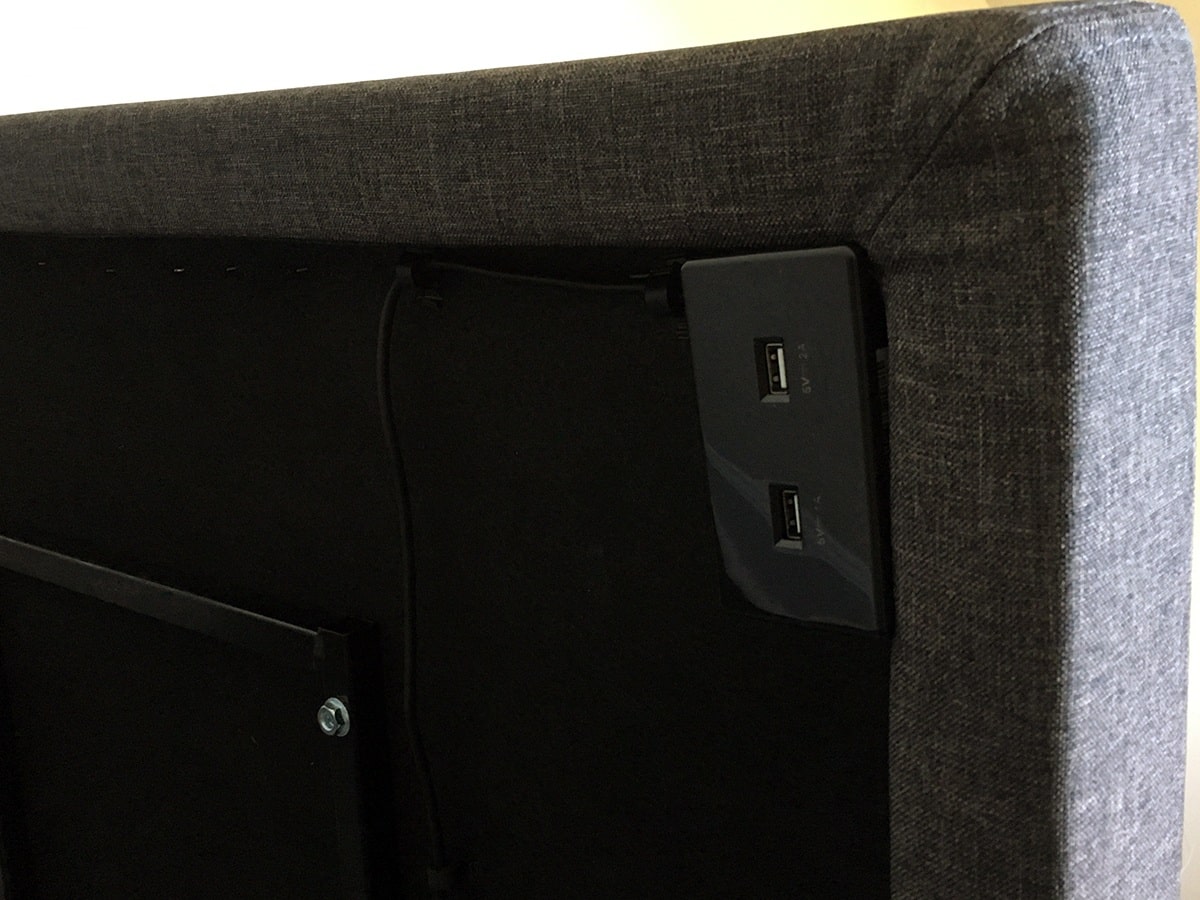 Dual USB charging ports 
Thicker mattresses also don't necessarily bend very easily with the head/foot incline of the bed, unless people are sitting in them and their weight is holding the mattress down and forcing it to bend with the bed.
This could potentially be a great jump into adjustable beds for those who are curious but don't want to spend a ton of money. Putting two Twin XL beds together makes it a Split King option for couples as well, so there is some flexibility in that regard.
RELATED: Best Adjustable Bed Positions
Lucid L300 Adjustable Base
The Lucid Adjustable Base is great for folks who suffer from joint pain or acid reflux.

Read Full Review