You've decided it's time for a new mattress! With this exciting decision comes another, sometimes more daunting, one—what will you do with your old mattress?
You can get rid of your old mattress by recycling it or taking it to the landfill, but what if it still has life left in it? Donating your mattress is an option worth considering.
Why Should You Donate Your Mattress
Mattresses can be pricey. If you are upgrading to a new bed, it is the perfect time to do a good deed and donate your mattress. Several charitable organizations will take your old mattress—and oftentimes even pick it up from your home.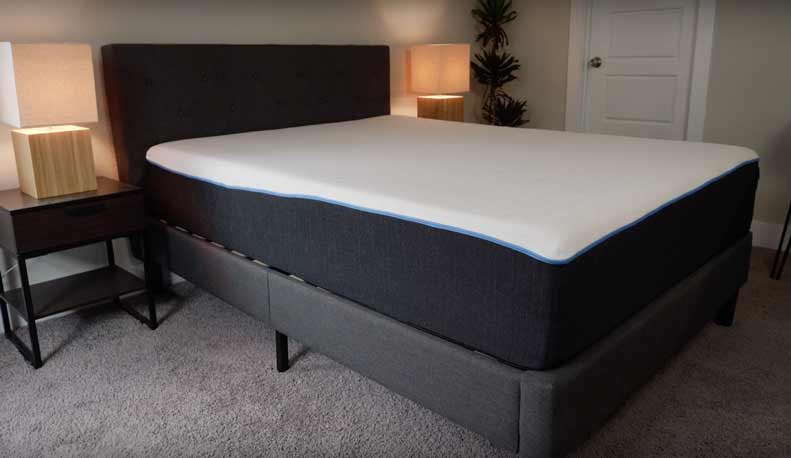 By donating your mattress, you provide an essential good to someone who needs it and keep your bed out of the landfill. Additionally, recycling programs are imperfect, so reusing is better than recycling whenever you can manage it.
Where Can You Donate Your Mattress
While many charities could not accept mattresses during the height of the COVID-19 pandemic, most have returned to their pre-pandemic policies. However, it's still a good idea to check before showing up with a mattress. And when it comes to donating something as large as a mattress, making an appointment is the smartest way to go.
Below, I'll outline some of the options available to you when you're looking to donate your mattress.
Goodwill
Goodwill is a non-profit organization that provides job training, employment placement services and community-based programs for people facing employment barriers. They are also a retailer of donated goods, selling secondhand clothing and household items for reasonable prices.
In the past, select Goodwill locations accepted mattresses. While I was unable to find any sites that currently accept mattresses, it is always worth contacting your local Goodwill to learn their policies. If they do take beds, most Goodwill locations have options for pickup, though some charge a fee for this service.
Local Charities
Local charities in your community may also accept mattress donations. Small charities often rely entirely on donations and local support, so check with charities in your community to see whether they could use your mattress. Homeless shelters, for instance, often welcome mattress donations.
Salvation Army
The Salvation Army is a global non-profit Christian organization that provides humanitarian services, including shelter, food assistance, addiction-recovery programs and disaster relief to individuals and communities in need. They accept mattress donations and even pick them up in some locations. You can arrange a pickup time online or call your local Salvation Army to schedule a dropoff.
Furniture Banks Network
If you want to find a local charity that accepts mattresses and Google is too overwhelming, Furniture Banks Network can help. They provide an online database of reputable furniture banks across North America.
Of course, not all furniture banks accept mattresses, so it is still important to call ahead once you find a local charity.
Habitat for Humanity
Habitat for Humanity is a non-profit organization that builds and repairs homes for families in need. They welcome gently used mattress donations and will often pick up the mattress from your home.
Facebook Marketplace
If you cannot find a local charity that will accept or pick up your mattress, you're not entirely out of luck. Facebook Marketplace is a great online option. You can list items for sale with a price of $0, and someone in need of a mattress will almost certainly reach out.
When using Facebook Marketplace, be sure to stay safe. Here are some tips to protect yourself:
Provide your neighborhood or an intersection rather than your home address.
If you can transport the mattress, offer to meet in a public, well-lit location.
If you need the buyer to pick up directly from your home, wait to provide them with your address until they are on their way.
Bring the mattress outside so that you do not let a stranger into your home.
Have someone home with you during the pickup, or leave the mattress outside for contactless pickup.
Since no money is changing hands, you are less likely to run into financial scammers, but just in case—never provide personal information or click on hyperlinks that a stranger sends you.
How to Prepare Your Old Mattress for Donation
So, you've found somewhere to donate your mattress. What should you do to make sure your bed is ready for donation?
Ensure Your Mattress Is In Good Shape
First and foremost, make sure your mattress is in good shape before scheduling a pickup or dropoff. You don't want to waste anyone's time with a bed that isn't suitable for donation. Here's a breakdown of what most charities expect from mattress donations:
Minimal Stains
A couple of barely noticeable stains are fine, but if your mattress has significant discoloration or large stains from spills, it is probably not something another person will feel comfortable sleeping on. No one expects a like-new bright white mattress, but stains should be minimal.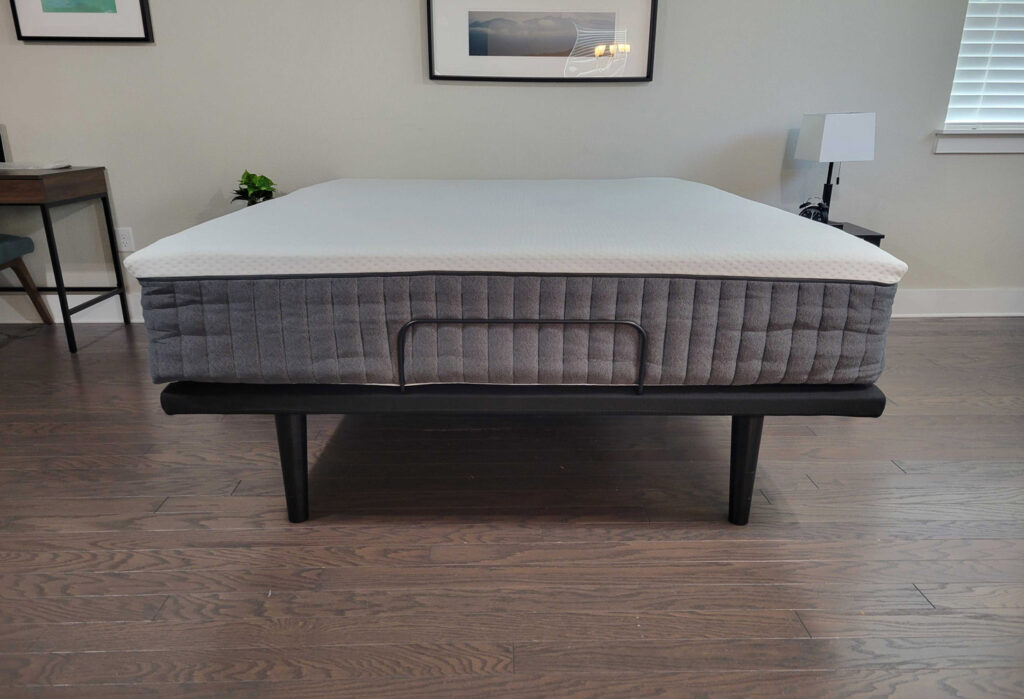 Odor-free
If there is an odor you can't seem to get rid of, you may need to dispose of your mattress. For minor odors, sprinkle baking soda all over your mattress and let it sit for 24 hours before vacuuming it up. This can neutralize less pungent odors.
Related: How To Clean a Mattress
Check for Rips and Tears
Most charities specify that they do not want items with rips or tears, and mattresses are no exception. Check your mattress for rips and tears before scheduling your donation.
No Infestations
This should go without saying, but we'll say it anyway—your mattress must be free of infestations if you want to donate it.
If you have a problem with bed bugs or any other pest in your home, just throw your mattress out. Not only could you pass a bed bug infestation onto the person who gets your mattress, but multiple furniture items at the charity's warehouse could end up infested.
Clean Mattress Before Donation
Most charities do not have the time or financial resources to clean donated items thoroughly, so it is important that you clean your mattress before donating it.
Vacuum
Vacuum the top, bottom and sides of your mattress. If there are any lingering odors, sprinkle the entire surface with baking soda, let it sit overnight and vacuum again the next day.
Spot Clean
Spot-clean any stains before donating your mattress. No one expects the mattress to be pristine, but remember that someone will sleep on this mattress in the future, so any stain removal you can do will be a kindness to its future owner.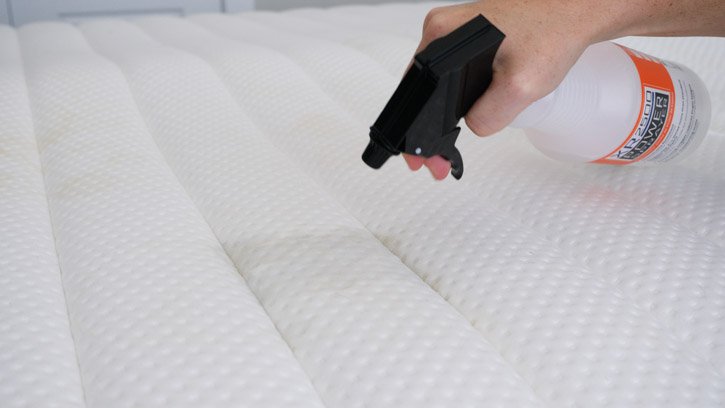 Final Thoughts
By donating your mattress, you keep it out of a landfill and provide a resource to someone in need. Whether you can drop it off at a local charity or need someone to pick it up, there are many ways to donate your mattress.
FAQs
Where can I donate a mattress?

You can donate your mattress to many charities, including large non-profit organizations such as the Salvation Army and smaller, local charities.
Can I donate a used mattress?

You can absolutely donate your used mattress. Just make sure that it is in good condition and clean before donating.
Does Goodwill take mattresses?

Most Goodwill locations do not accept mattress donations. Call ahead to ensure your local Goodwill can accept your mattress before dropping it off.
Can I donate a mattress if it is damaged or stained?

Light wear and tear is okay, but you should not donate a mattress that is badly damaged or has more than a couple of minor stains. Try spot-cleaning your bed to see whether you can get stains out, but if you cannot, try recycling your mattress instead.
Nicole Gleichmann
Nicole Gleichmann is a freelance writer specializing in biology, sleep, and health. Before her career as a freelance writer, Nicole worked as a nutrition coach alongside fitness icon Thomas Delauer, helping people reach their health and fitness goals. When not at her computer, you'll find Nicole hiking, traveling, and spending time with her new baby and two pups.