A product that you can find on many grocery shelves may be the key to getting a good night's rest if you have trouble falling or staying asleep.
A new pilot study published in American Journal of Therapeutics found that drinking Montmorency tart cherry juice helped extend the sleep time in older adults who struggled with insomnia by one hour and 24 minutes.
The study was small – only eight healthy male and female participants were involved. The participants were all 50 years or older, had chronic insomnia and had a regular bedtime of between 9 pm and midnight.
Many people turn to natural sleep remedies instead of medications, which can come with unpleasant side effects. Tart cherry juice is becoming a promising option for those after a non-pharmaceutical sleep aid. Here's how this unexpected solution can help you sleep.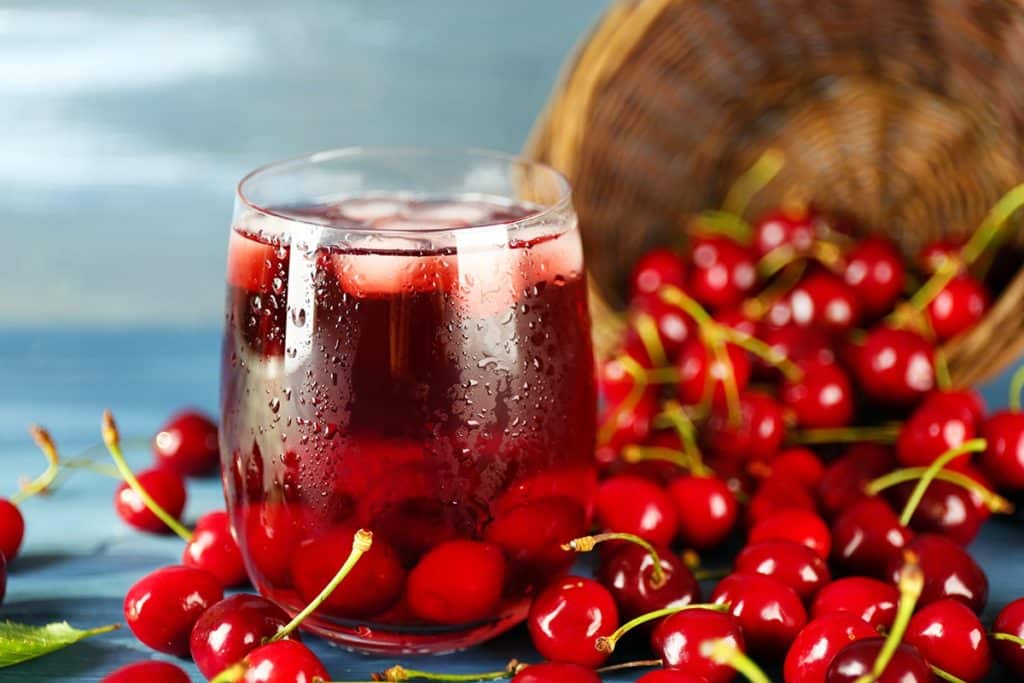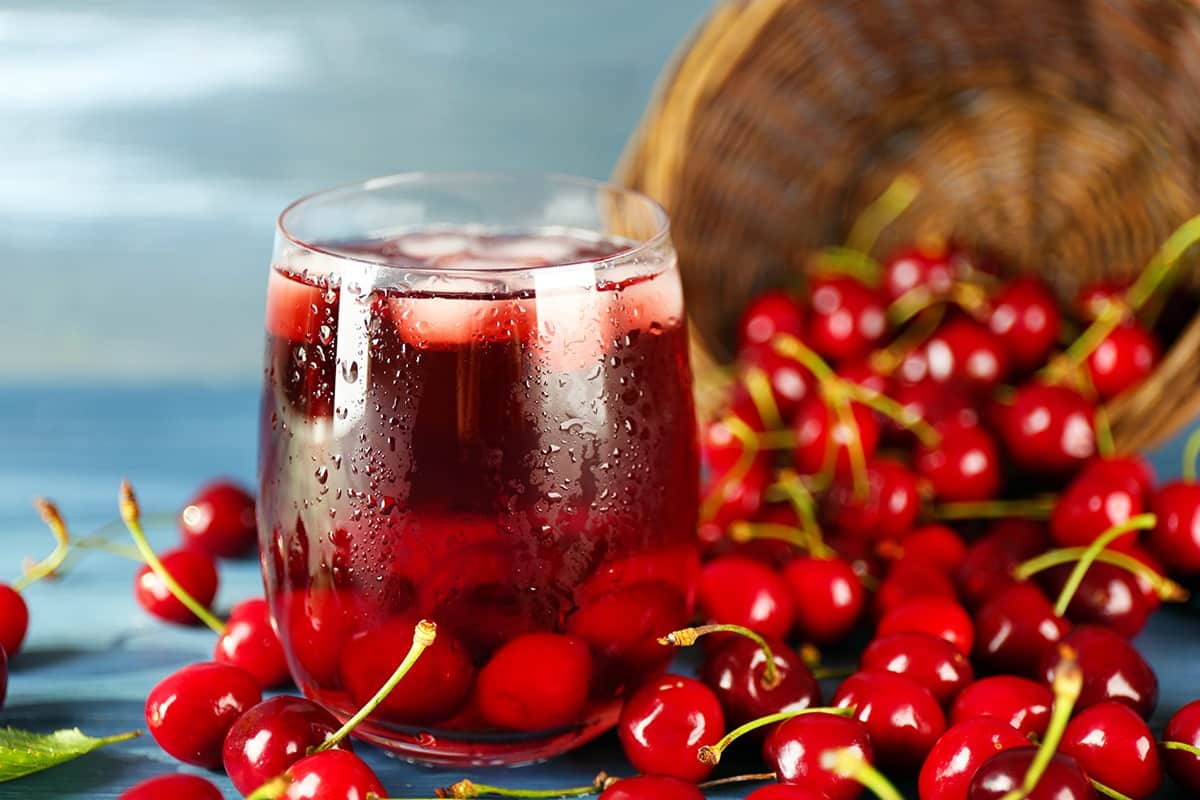 Does Tart Cherry Juice Help You Sleep?
While it may not be the first natural remedy that comes to mind, tart cherry juice, which is made from sour Montmorency cherries, is effective for sleep.
Tart cherry juice is rich in antioxidants, which are proven to benefit sleep quality. Ongoing research shows that tart cherry juice, which is also high in vitamins A and C, can actually increase melatonin levels as well.
Melatonin plays an important role in falling and staying asleep. As it gets dark outside, your brain produces this hormone to signal that it's time for bed.
Tart Cherry Juice vs Melatonin
Since research shows that tart cherry juice can help you produce more melatonin, you may be wondering if melatonin supplements will be more effective for sleep. Here's how the two natural sleep remedies compare.
There are benefits and drawbacks of taking melatonin. It can help you combat jet lag, adjust to a new sleep schedule, reduce anxiety and help with sleep disorders like chronic insomnia. It also has fewer side effects than most prescription sleep medications.
Still, taking melatonin for sleep can come with risks. As a dietary supplement, melatonin isn't regulated as strictly by the Food and Drug Administration. This means there's no official recommended dosage for melatonin, though most supplements range from one to 10 milligrams (a very wide range). Melatonin can also interfere with some medication, like blood thinners. There is also limited research on the safety of melatonin use during pregnancy.
Tart cherry juice, while having proven sleep benefits, has drawbacks as well. It can cause abdominal discomfort, diarrhea and weight gain in some people. It's also not nearly as extensively studied as melatonin supplements are.
As for which is best for you, it's important to weigh the pros and cons. If you're sensitive to sugar, for example, melatonin may be a better option for you.
Does Tart Cherry Juice Help with Insomnia?
Early research shows that tart cherry juice can help with insomnia. The pilot study published in American Journal of Therapeutics found that tart cherry juice reduced plasma levels of kynurenine, which is associated with sleep disturbances. There were also increased levels of tryptophan, known for inducing sleepiness (similar to a post-Thanksgiving turkey coma, as turkey meat contains tryptophan).
Other studies discovered that tart cherry juice can increase sleep time and sleep efficiency, meaning it can help you sleep longer and fall asleep easier. This research also found that tart cherry juice had no adverse events and was well-tolerated. It's also widely available for sale online or in grocery stores.
Additional Tart Cherry Juice Benefits
Tart cherry juice benefits go beyond improving sleep. It can increase strength and reduce muscle soreness, protect your brain, lower blood pressure and boost your immune system to fight disease. Some animal studies have even found that tart cherry powder can reduce weight and belly fat, but more research on humans is needed to confirm this.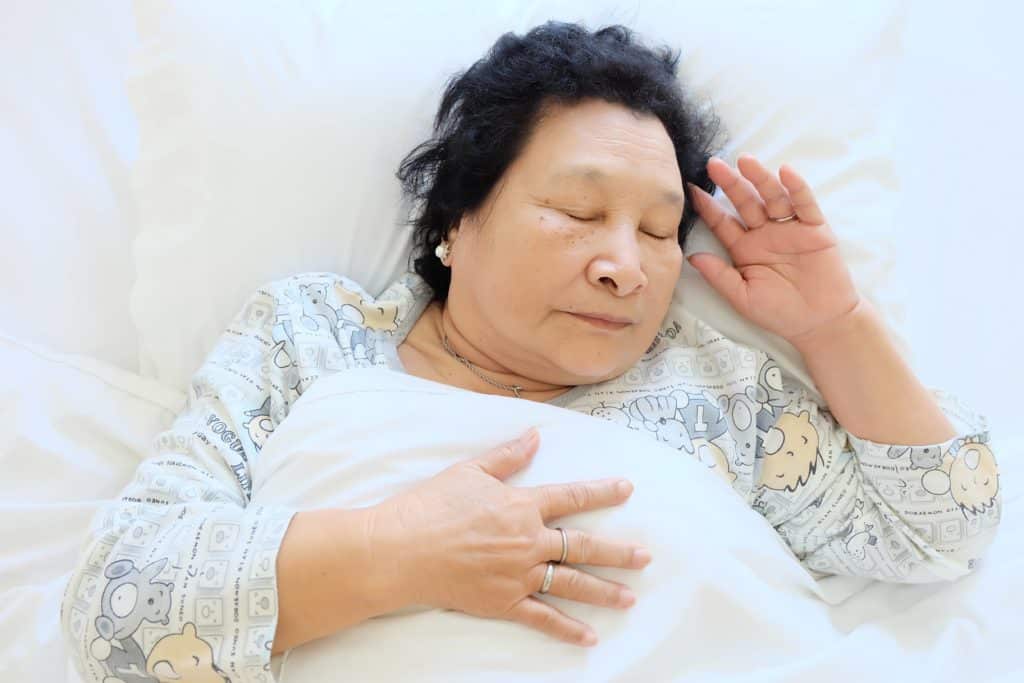 When Is the Best Time to Take Tart Cherry Juice?
While there's no one optimal time to take tart cherry juice, many people drink it just before bed. You can take it 30 minutes before bed, or one to two hours before bed to prevent having to use the bathroom in the middle of the night.
Keep in mind that tart cherry juice can be high in sugar (both natural sugar and added sugars), so you may want to opt for a low-sugar variety. If tart cherry juice doesn't work for you or you want a sugar-free alternative, anti-energy drinks with sleep-promoting ingredients can also help you sleep.
How Much Tart Cherry Juice Should You Drink Before Bed?
There's no firm recommended dosage for tart cherry juice for sleep, but most studies that have found benefits have used one-to-two eight-ounce servings. This is the equivalent of one-to-two standard cups of tart cherry juice. You may want to start with one cup to see if this is enough to help you sleep.
How Does Tart Cherry Juice Compare to Other Natural Sleep Aids?
One benefit of tart cherry juice over other natural sleep aids is that it comes in its natural juice form. Natural sleep supplements like melatonin and valerian root, for example, are often produced in capsule, tablet or liquid tincture form. This may mean that other ingredients are added, particularly for capsules.
While you may not find things like fillers and additives in tart cherry juice, you'll likely find high sugar content instead. If you need to watch your sugar intake, tart cherry juice may not be the best natural sleep remedy for you to try.
It also requires drinking at least a cup's worth to experience potential sleep benefits. If you find yourself running to the bathroom a lot at night, tart cherry juice could exacerbate the problem, therefore keeping you awake longer.
If you're unsure whether tart cherry juice or another natural sleep aid is right for you, making an appointment with a healthcare provider can help you weigh out your options. Together, you can develop a natural treatment plan for sleep.
FAQs
What does tart cherry juice do?

Tart cherry juice offers a number of health benefits. It can improve sleep, protect your brain, decrease muscle soreness and boost your immunity.
Does tart cherry juice have melatonin in it?

Tart cherries naturally contain melatonin. In addition, research has found that tart cherry juice can stimulate the production of melatonin in your body.
How much tart cherry juice should I give my toddler?

Tart cherry juice isn't well-studied in children, so there are few guidelines on tart cherry juice dosage for toddlers. However, some parents give toddlers one tablespoon of tart cherry juice per day (split into two doses at different times).
Is tart cherry juice good for diabetics?

Since tart cherry juice is high in natural and/or added sugar, it may not be the best option for diabetics. You can consider a low-sugar variety, or a different natural sleep aid like melatonin or valerian root if you have diabetes.