While the P-6 Sleep Number mattress is close in design to the I-LE limited edition model, there are a few areas where they stand apart. With two great options that seem pretty similar upon first glance, it can be hard to know which to choose. If both of these models are on someone's list, this article can help make the decision a little easier.. This guide will go over details and construction of each mattress to help people decide which one is best for them.
Key Similarities
Both models offer cooling features, making them both fairly breathable
A variety of standard sizes – including FlexTop
Individual or dual air chamber options with DualAir™ adjustability
Both come with this optional feature:
FlexFit™ Adjustable Bases
Key Differences
P-6
12" mattress profile
Plush-style mattress top
3" of proprietary PlushFit foam- supportive foam is designed exclusively for Sleep Number to naturally conform to the body's curves
5 zones specifically designed to contour to the head, shoulders, lower back, hips, and knees
Mattress fabric is made of a rayon/polyester which features moisture-wicking technology for a cool sleep surface.
$2,599.99 for a Queen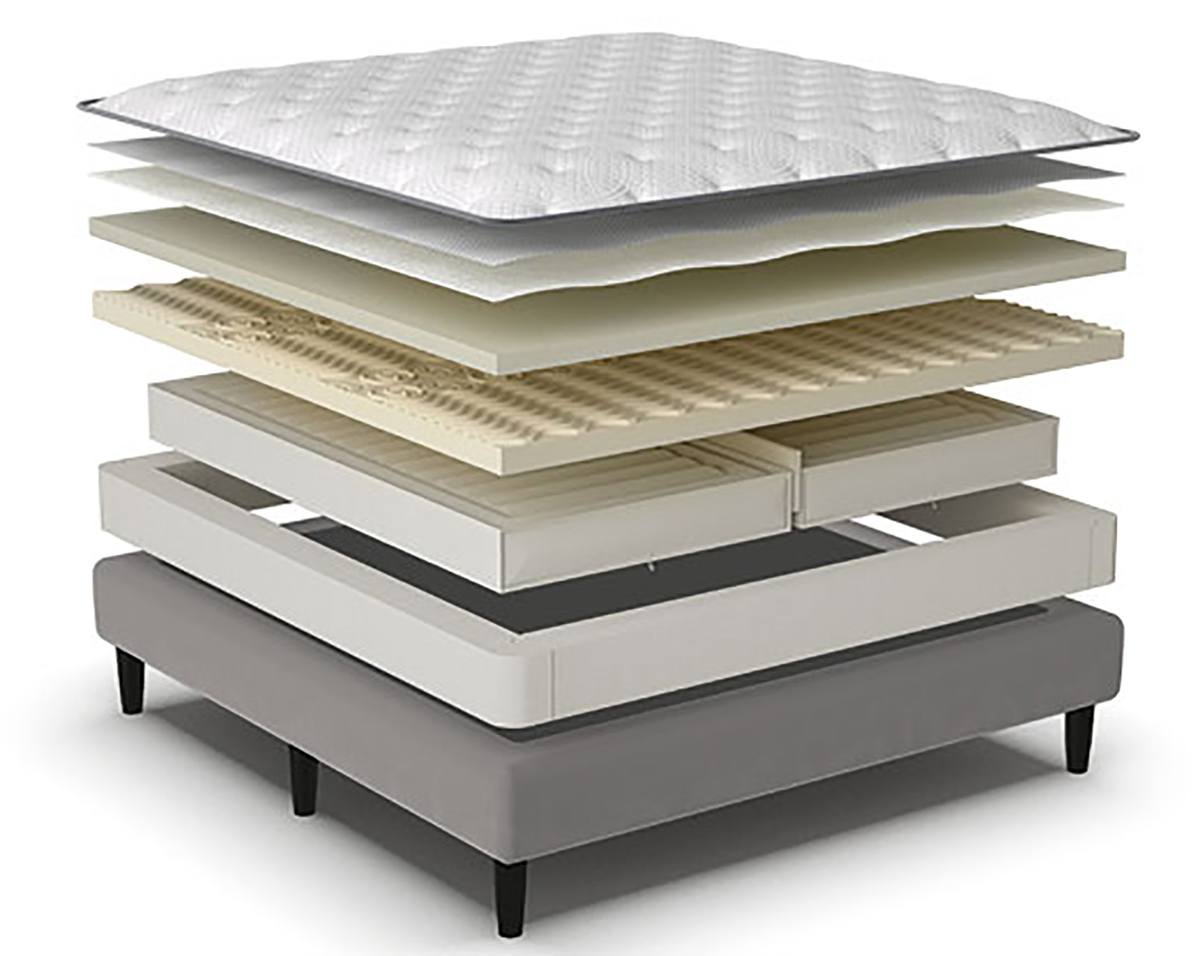 I-LE
14" mattress profile
Duvet-style pillowtop that includes: hypersoft quilting foam for a plush surface
3" of Exclusive Comfort Layer foam – enhanced with a breathable airflow design to help balance sleeping temperature
2" foam base pad underneath the air chamber(s)
Polyester/polypropylene fabric is soft and breathable so people sleep comfortably.
Sleep IQ Technology is included
$4,899.98 for a Queen size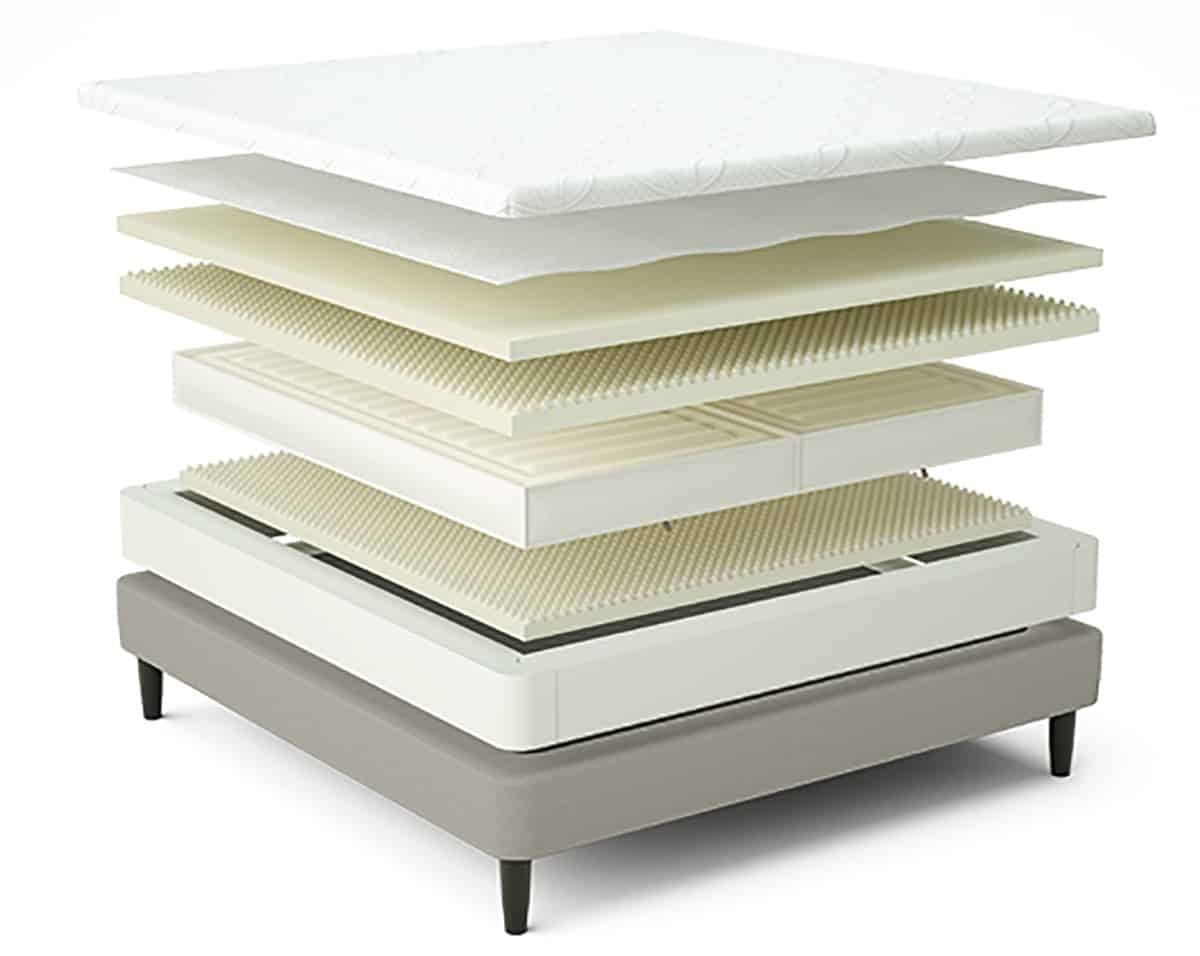 What Happened During Several Live Chat Sessions
After speaking with Sleep Number Customer Service representatives, I learned about a few extra details that may help people decide between a P-5 or an I-LE mattress.
Mattress Top: According to the Customer Service representative, the I-LE duvet-style mattress top is "MUCH MORE PLUSH" than the P-6 model. The P-6 mattress top is described as a plush-style mattress top with moisture-wicking fabric, but it is not a pillowtop like the I-LE.
Zones of Contouring Support: Although it is the more expensive model, the I-LE does not have any zones of contouring support, while the P-6 has 5 designated areas in the 3" layer of comfort foam. Take this for what it's worth, but when after talking to a Customer Service Representative about it, he said, in all honesty, he has personally slept on the models with the contouring support and without and he did not notice a significant difference.
Which Should People Pick?
P-6 if…
Someone is Side Sleeper. The P-6 is similar to the P-5, which is popular because customers say that it's a great balance of cushion and support. The P-6 has an additional inch of PlushFit foam and it also has 5 zones designed to relieve pressure in certain areas of the body. This great balance and zones make it a highly recommended mattress for side sleepers and those looking for extra pressure relief and comfort.
People Who Want To Save Some Cash. There is a significant $2,300 price difference between a Queen I-LE and a Queen P-6 mattress, and although people will get SleepIQ Technology with the I-LE they are still saving a large amount of money that they could put towards a FlexFit Adjustable Base (or save it!).
Read our full Sleep Number P-6 review.
I-LE if…
People Want To Sleep On A Cloud. The I-LE is all about that soft duvet-style pillowtop, and as one Customer Service representative said, the I-LE is like "a big fluffy cloud; it's nice for those that need that." So if plush, luxurious softness is someone's preference over firmer mattresses, than the I-LE could be an excellent fit.
Read our full Sleep Number I-LE review.
Either if…
People Sleep Hot. Both mattresses are designed with a number of cooling features. For the I-LE, it's built into the comfort foam layer and the P-6 has moisture wicking fabric. One Customer Service representative did say that the I-LE was warmer compared to the P-6 because it has more material and the cooling feature is in the foam layer and not in the fabric.
Personal Opinion
Consumers will spend $2,300 more for a Queen size I-LE mattress than a P-6 mattress (at full price). Since that is a good amount of money, I wanted to figure out exactly what people are getting with the I-LE that they won't get with the P-6.
2" more inches of mattress profile height
Sleep IQ Technology
2" foam base pad
3" Exclusive Comfort Layer – foam layer with breathability to keep people cool (different from P-6's PlushFit foam)
Duvet-style luxurious pillow top 
As a side sleeper who prefers firmer mattresses, my choice would definitely be the P-6 over the I-LE because of the additional pressure relief and comfort. I asked several Customer Service representatives which they would recommend and they all pointed to the P-6 over the I-LE as well, so that's just something to note.
The P-6 is similar to the popular P-5 model (has a slightly thicker comfort foam layer) and seems to provide enough cushion to support side sleepers and relieve pressure on their shoulders and hips. It also has moisture wicking fabric and the same comfort foam thickness (3") than the I-LE, making it an excellent mattress overall.
Purchasing the P-6 over the I-LE also saves people thousands, which they can then spend on more Sleep Number products or save in their piggy bank!
Our full review of the Sleep number mattress line is available here.
Katie Golde
Katie manages the day to day operations of the Mattress Clarity news site and reviews sleep products in addition to writing and editing sleep news. She hails from Austin, where she lives with her growing family. She is a Certified Sleep Science Coach and has a master's degree in Journalism from Northwestern University and has a background in health and science content. Her work can be found in print and online publications like Discover Magazine, USA Today and The Huffington Post.