Comparing Sleep Number beds to the Leesa mattress is tricky for more than one reason. Sleep Number has been in the game much longer and has more options in terms of products, but Leesa's straightforward bed-in-a-box mattress is comfortable, high-quality and pretty budget friendly. 
So what sets these beds apart and which one could be the best fit for you? We're putting everything you need to know about both of these brands side-by-side so you can make the best decision for you and your family.
Click Here To Get The Highest Available Discount On Leesa
What They're All About
Sleep Number
Sleep Number may be best known for its adjustable air beds, which allow you to change the firmness and support of the bed to meet your needs via a remote. There are four different types/series of beds, starting with the Classic Series and ending with the 360 Smart Beds. There are numerous models that offer different comfort options within each series (read: there are a lot of beds to choose from).
The beds tend to be popular with couples because they can be made with dual air chambers, so each person can adjust to their preferred setting without compromising. Sleep Number mattresses come with a 100-night sleep trial (read the fine print for exclusions).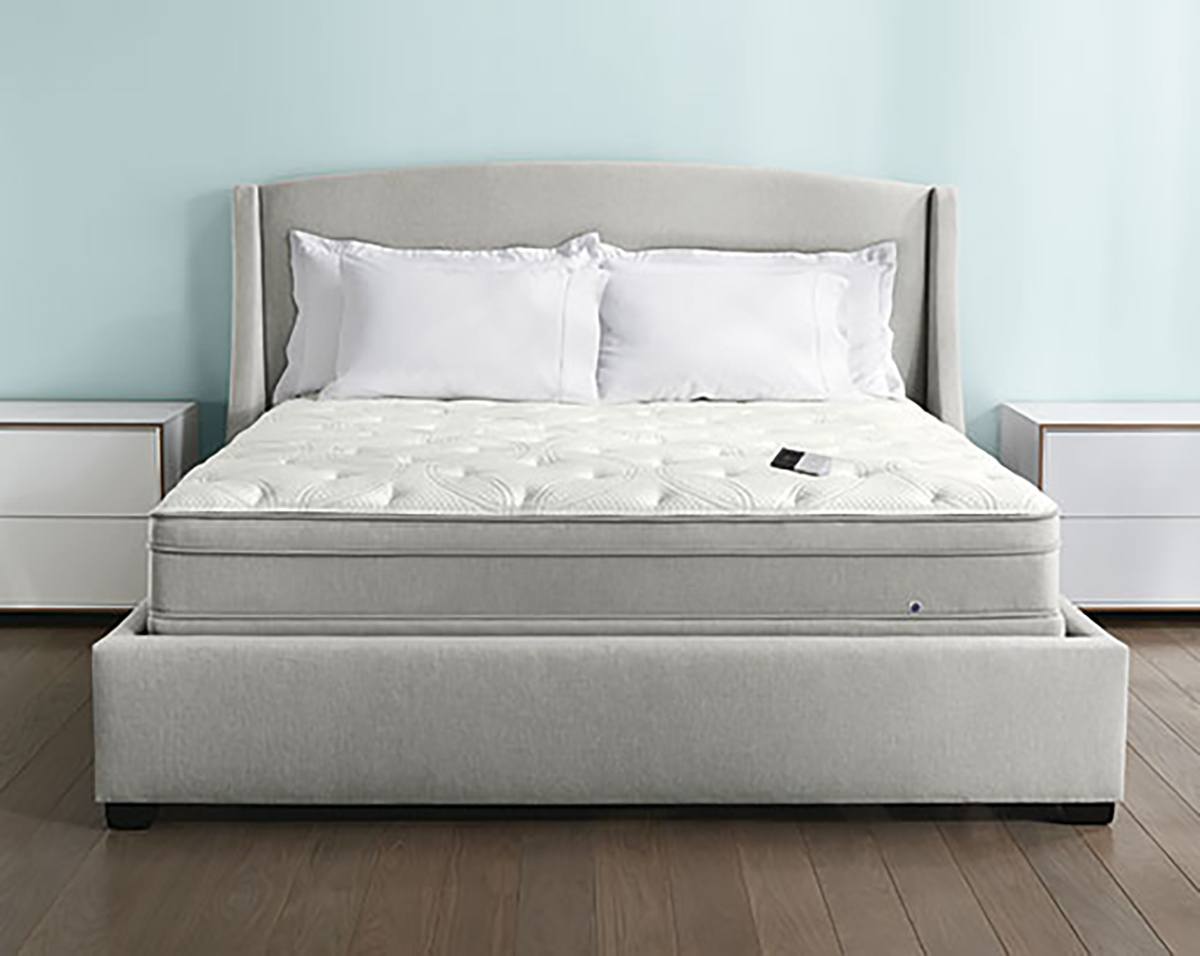 Sleep Number p-5 model
Check out the complete Sleep Number beds review, here. 
Leesa
Leesa is an online mattress retailer who makes the Leesa mattress. The mattress is an all-foam 10" mattress that features two polyester-blend cover choices: Classic Leesa or a Leesa ArtLifting Limited Edition cover.
Leesa says their mattress was designed from the inside out with a universal adaptive feel to provide cooling, contouring and core support. Based on our experience, it could be a good fit for all sleep positions and is affordably priced. Leesa mattresses are manufactured in the US and come with a 100-night sleep trial.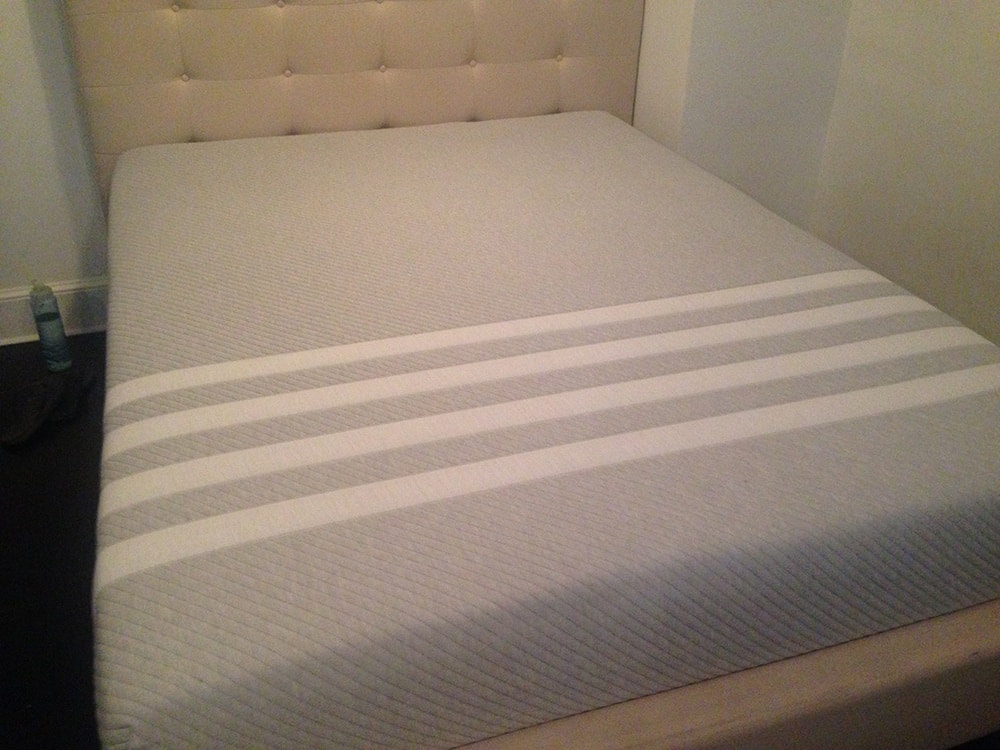 Read the complete Leesa Mattress review, here. 
Construction Differences
Sleep Number
Sleep Number offers several models broken organized into four categories: Classic Series, Performance Series, Innovation Series and 360 Smart Beds.
The air chamber/dual air chamber option with adjustable settings and your personalized Sleep Number will be incorporated into all beds and make up the base of the Sleep Number bed.
Each series essentially builds off the other. The Classic Series beds, the c-2, c-4 and CSE, offer the most standard options while the Innovation Series and 360 Smart Beds will have the largest, thickest layers and most added features.
Related: Top Picks For Side Sleepers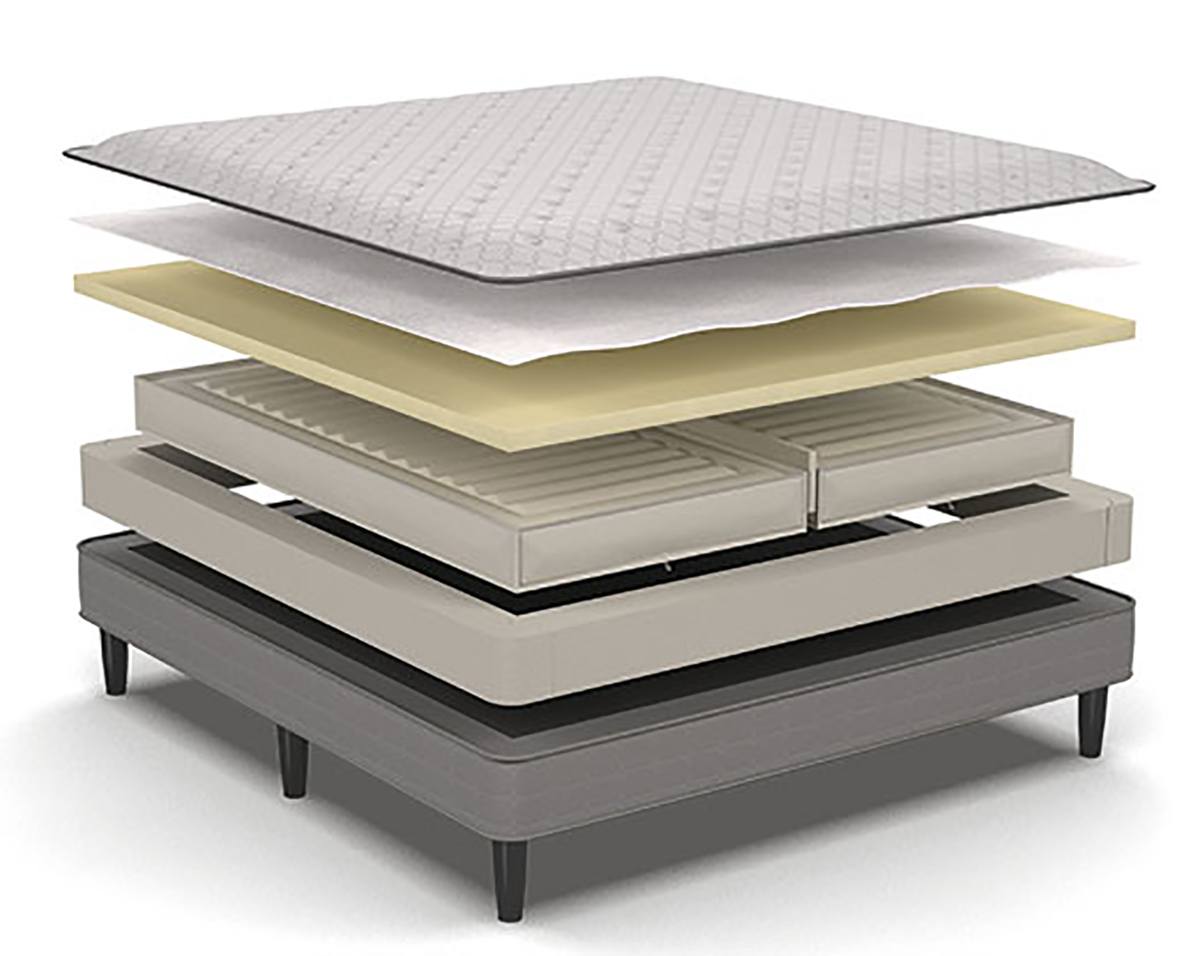 Sleep Number's c-2 mattress construction
To see a breakdown of the most basic Sleep Number bed, the c-2, click here.
Leesa
The Leesa mattress is one mattress and is made up of the following layers:
Comfort layer – 2 inches Avena Foam: Avena is a polyurethane foam, but performs more like latex (more spring, and cooler). It is said to be more durable than latex as well.
Support layer – 2 inches memory foam: This layer is the primary support layer, so memory foam is naturally a good option.
Foundation layer – 6 inches high-density support foam: The base layer of the mattress, providing a supportive foundation for the mattress.
Cover – It is a polyester-blend that features a soft, ribbed-knit feeling to it. The Classic Leesa cover is a heather grey but there is also a Leesa ArtLifting Limited Edition cover.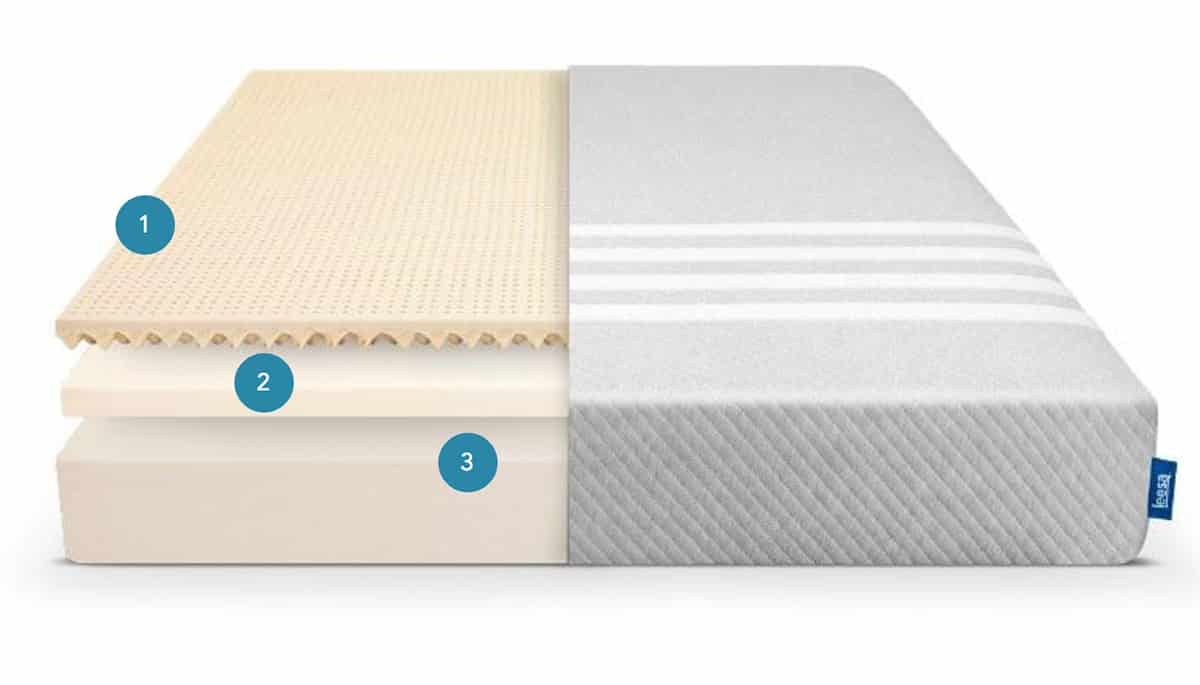 Screenshot of Leesa Mattress from Leesasleep.com
You will love Sleep Number If…
You want options.
Sleep Number models start with the same basic construction but the models come in a range of styles and materials, so there is basically something for everyone.
You're a couple.
One of the reasons this bed is so popular with couples is because it can come with dual air chambers, so each person can adjust the comfort level (also known as your Sleep Number) on their side of the bed. No more having to compromise!
You want to see the bed for yourself, first.
Sleep Number has showrooms across the country where you can go and test out different mattresses. They'll even walk you through finding your personal Sleep Number and make suggestions on the type of mattress that could work for you.
You will love Leesa If…
You want a balanced foam mattress.
Leesa's foam mattress is well designed and provides good pressure relief without the feeling of getting stuck. You will sink into the mattress – but not too much – which might have something to do with the unique Avena foam they use in the top layer.
You are on a budget.
Leesa's direct-to-consumer business model means you get substantial savings when buying their mattress. The mattress is made of high-quality materials and comes out of design shop, making it a really great value.
You sleep in multiple positions.
The construction and overall firmness of the mattress cater to as many types of sleepers as possible. It has a medium firmness that is supportive, yet still comfortable, for most side sleepers. It's a great fit for people who switch positions often at night.
Firmness Comparison
Sleep Number
What makes Sleep Number beds so popular is that you can adjust the firmness and support of your mattress at any given time using your remote.
Your Sleep Number number (also called your Sleep Number setting) corresponds to your ideal firmness and support. Numbers range from 0 to 100 and the higher your number, the more air/firmer your Sleep Number bed will be.
Sleep Numbers are personal to you and can change based on your sleep preferences. The model you choose will also affect your firmness and support. Picking a model with plush layers between the mattress top and the air chamber will feel different than a more standard model.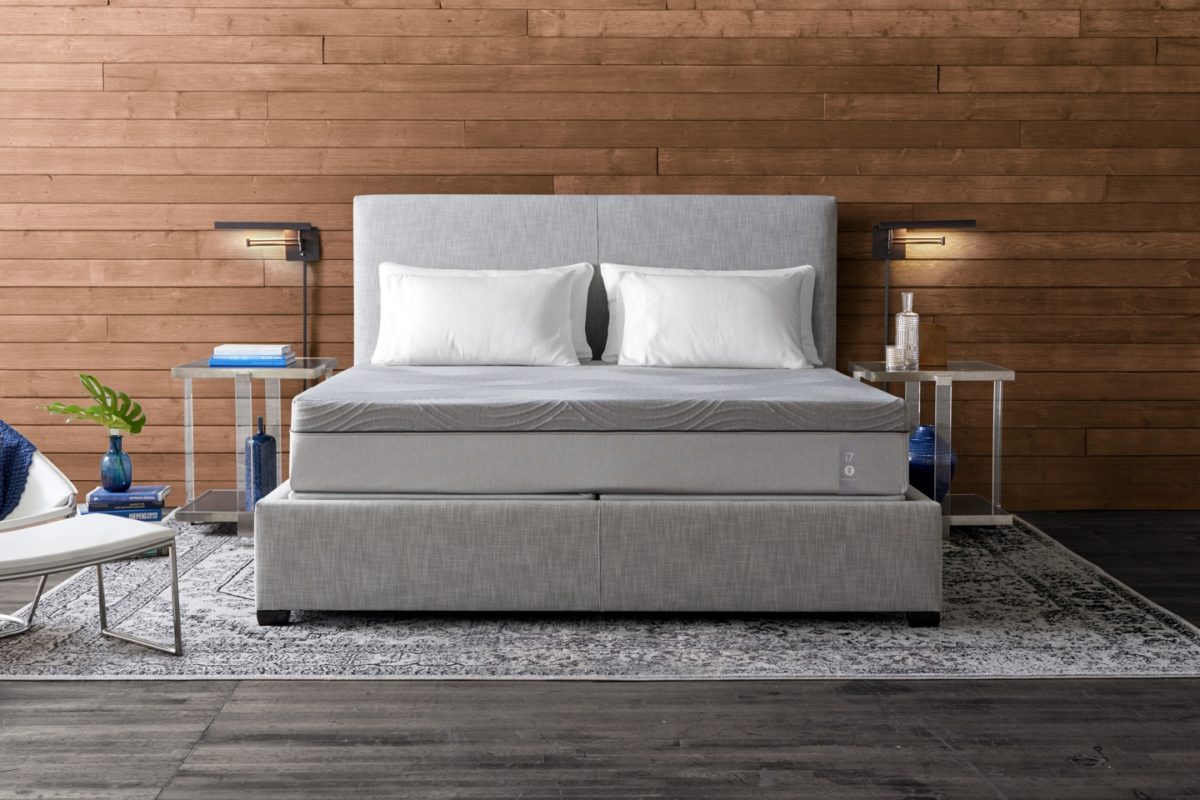 Leesa
The Leesa mattress is an all-foam mattress and created with a top layer of Avena foam that has the spring and feel of latex foam. Based on our experience, the mattress a 7 out of 10 on the firmness spectrum.
There is only one model of the Leesa mattress and it is designed to target the average sleeper. Thus if you like especially firm or especially soft, you won't find it with Leesa.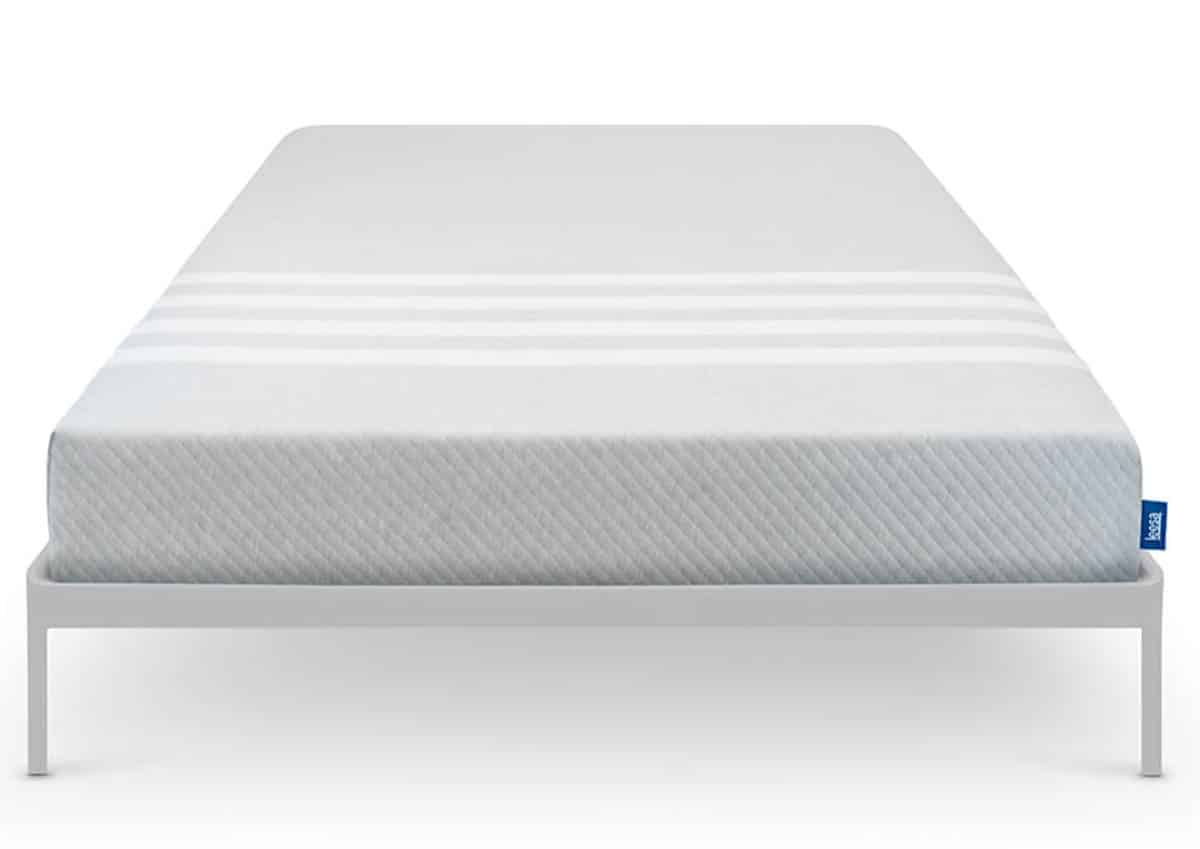 Bottom Line
The big takeaway between Sleep Number and Leesa is that you'll have more options with Sleep Number beds but you Leesa provides a high-quality bed at a reasonable price.
Everything from the layers to the firmness and support is pretty customizable with Sleep Number. They have a wide variety of options so you can hone in on what is really important to you and the dual air adjustability features mean you can change your level of support whenever you want.
Leesa offers a simple but well-made foam mattress that seems to be popular with the average type of sleeper. It may suit all different types of sleep positions and comes straight to your door easy to assemble.
The following two tabs change content below.
Katie Golde
Katie manages the day to day operations of the Mattress Clarity news site and reviews sleep products in addition to writing and editing sleep news.She hails from Austin, where she lives with her growing family. She is a Certified Sleep Science Coach and has a master's degree in Journalism from Northwestern University and has a background in health and science content. Her work can be found in print and online publications like Discover Magazine, USA Today and The Huffington Post.
Latest posts by Katie Golde (see all)