If you're a heavier person like me, you have probably had a terrible experience on a lot of mattresses and have slept one too many mattresses that don't give proper support.
Luckily, the two mattresses compared in this article are built specifically for heavier sleepers who need extra support.  This article will go over the construction of both mattresses and highlight the main similarities and differences to help consumers make a more informed decision.
20% Off

Brooklyn Bedding Titan

Click the button to save 20% on your purchase. 
A good fit for heavier stomach sleepers. 
A great value. 

$200 Off

WinkBeds Plus

Click the button and use code MC200 to save $200. 
A great match for heavier back and side sleepers. 
A good long-term investment. 
Key Similarities
Key Differences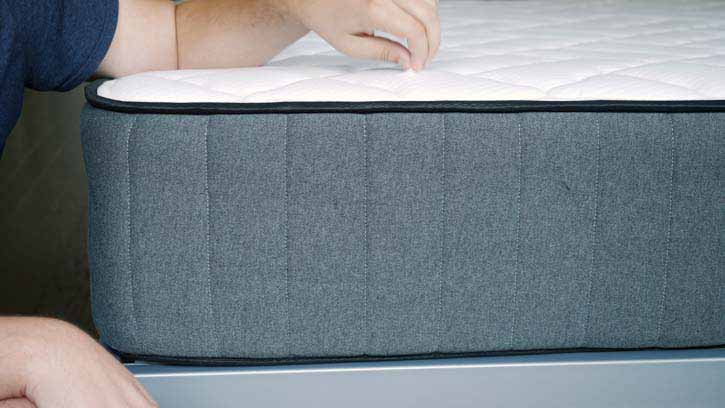 Titan Construction
Read the full Titan mattress review, available here.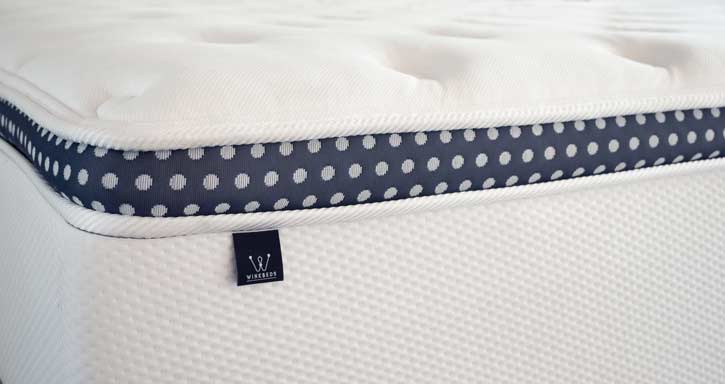 WinkBeds Plus
Read the full WinkBeds Plus review 
Construction Differences/Notes
Firmness/Feel Differences
In my experience, the Titan felt close to a 9/10 in terms of firmness. The WinkBeds Plus felt closer to a 7.5/10. I will note that, depending on your weight, you might have a different experience. I weight 230 lbs so if you are heavier than me, you could press further into these mattresses and feel more or less firmness than I did.
Here is how it felt sleeping on the Titan:
Here is how it felt sleeping on the WinkBeds Plus:
While these are both hybrid mattresses, they do have a slightly different feel. The Titan has an innerspring mattress feel with just a bit of a soft foam feel on top. The WinkBeds Plus has more of a pillow top feel.
See more about my experience with the Titan in the video below.
Now, see what I thought of the WinkBeds Plus and its overall firmness and feel in the video below.
Motion Transfer
If you share your bed, it is important to think about motion transfer. You want to make sure you find a mattress that isolates motion well. You don't want to feel every one of your partner's movements, and you don't want to disturb them either!
Memory foam is one of the best materials for dealing with motion transfer. This is probably why the Titan is better with motion transfer than the WinkBeds Plus. Its gel memory foam and TitanFlex absorb more motion than the latex you find in the WinkBeds Plus.
See how the Titan handles motion transfer in the video below.
Now, compare this to the WinkBeds Plus mattress from the video below.
Edge Support
Couples should also consider edge support when shopping for a mattress, because a mattress with great edge support will allow people to sleep toward the edge, giving them and their partner more room to sleep.
Between these two mattresses, the WinkBeds Plus features better edge support. Sitting near the edge of the WinkBeds Plus, the mattress supports me well. The mattress is barely compressing. When I am on the Titan, it collapses a bit more under my weight.
I also feel more secure when I am lying down near the edge of the WinkBeds Plus.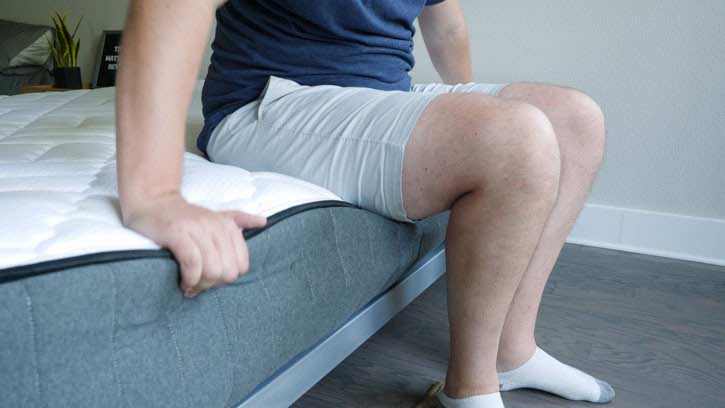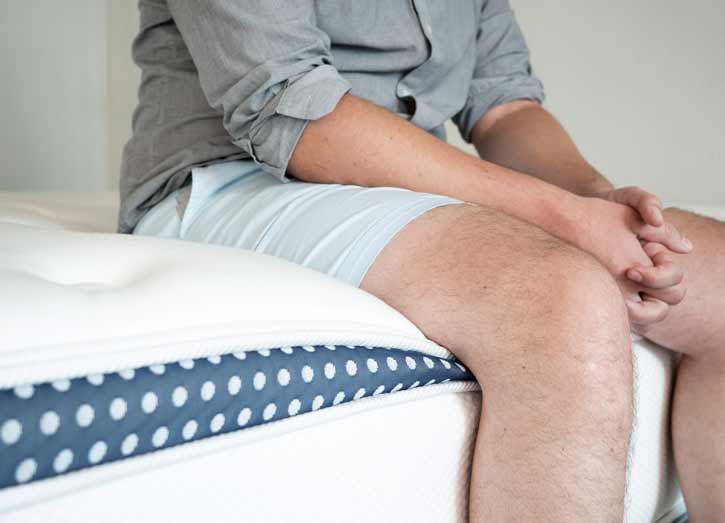 Pick Titan If…
Pick WinkBeds Plus If…
Overall
If you keep this information in mind, it shouldn't be too hard to decide between the Titan (made by Brooklyn Bedding) and WinkBeds Plus. The Titan should be better for larger stomach sleepers and those who are looking to spend less on their mattress purchase. The WinkBeds Plus should work for heavier back and side sleepers, and those who want a more long-term investment. Leave any questions about these two mattresses in the comment section below.
The following two tabs change content below.
Marten Carlson
Marten is a staff writer for Mattress Clarity News. He covers the mattress industry as well as sleep science news. He is specifically interested in the connection between sleep and overall health.Marten has written for media publications like Consequence of Sound and received a master's degree in Film Studies from Emory University.He comes from Franklin, Indiana, and spends all the time he can writing, directing, and acting in films. He has directed genre short films and features. His newest film, Starlets, recently premiered at the River Town Film Festival in Clinton, NJ. He also stars in the upcoming thriller, Sour Bear. His next film, At The Hop, is a hot rod actioner with a horror twist.
Latest posts by Marten Carlson (see all)