Dermatologists recommend silk pillowcases to protect against wrinkles and wake up with your skin looking and feeling refreshed. Hairdressers recommend silk pillowcases because they protect against frizz and breakage. If you're looking to amp up your hair or skin care, we've got you covered. Out of 15 possible choices, we picked our favorite high-quality silk pillowcases and broke down their pros and cons below.
Best Silk Pillowcases: Our Top Picks
How We Chose Our Top Picks
I tested different silk pillowcases and considered feel, wash care, price point and momme count to find the highest-quality silk pillowcases on the market. If you're new to silk, momme count measures the durability of your silk. The higher the momme count, the longer the pillowcase will last. Higher momme count silk also feels more luxurious against your skin.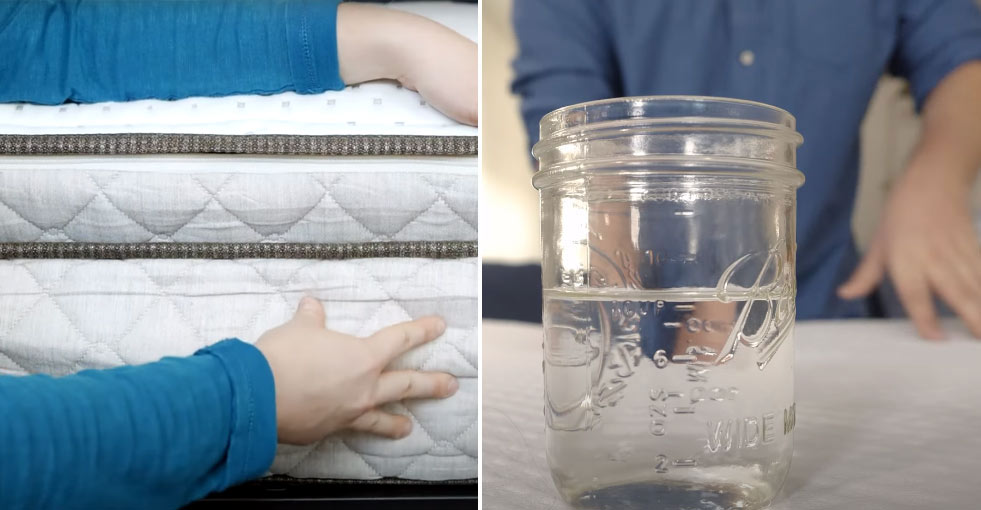 Best Silk Pillowcase for Hair – Brooklinen
Our Expert's Take
The Brooklinen's pillowcase is made out of pure mulberry silk. This means it feels smoother than other silks, like charmeuse, and can do a better job of preventing split ends. The Brooklinen also features a 22-momme mulberry silk construction, which means it is more durable than some of the other pillows on this list.
Pros of Brooklinen
The Brooklinen pillow is machine-washable and very durable.
It features an envelope closure, which can feel more comfortable and look more luxurious than a zip closure, and comes in seven different colors.
It is made of one hundred percent mulberry silk, which means it feels cool and luxurious to the touch and really protects against bedhead.
Cons of Brooklinen
The Brooklinen only comes in standard size, so those looking for a king size pillowcase will need to look elsewhere.
Want to slip into breathable new loungewear while using your silk pillowcase? Check out our Brooklinen loungewear review to see some comfortable options.
Best Silk Pillowcase on Amazon – Tafts
Our Expert's Take
This 22-momme pillowcase feels thicker and more durable than many of the 19-momme options on our list. If you're looking for a convenient, easy-to-ship silk pillowcase to cut down on morning creases and split ends, the Tafts pillowcase is a great choice.
Pros of Tafts
The Tafts is available in over twenty different color options and features a zippered closure.
Like the Brooklinen, the Tafts pillow is made of 22-momme 100% mulberry silk.
The Tafts pillowcase is more budget-friendly than some other pillows on this list.
Cons of Tafts
Darker colored Tafts pillowcases need to be hand washed (or machine washed separately from other fabrics). The pillowcase is air dry only.
Best Affordable Silk Pillowcase – Quince
Our Expert's Take
This 22-momme silk pillowcase is one of the most budget-friendly options on our list. It comes in a queen size and a king size and is a great option for preventing frizzy hair and breakouts. Like all silk pillowcases, the Quince is naturally hypoallergenic and great for sensitive skin.
Pros of Quince
The Quince pillowcase offers a luxe feel on a budget, making it a great choice for shoppers looking to try a silk pillowcase for the first time.
Quince offers free shipping and free returns.
The Quince is also made of 100% mulberry silk.
Cons of Quince
The Quince is thinner than other silk pillowcases.
Best Luxury Silk Pillowcase – Blissy
Our Expert's Take
If you're looking for an ultra luxurious silk sleeping experience, you should upgrade to the Blissy. These high-end pillowcases are handmade from 22-momme mulberry silk and great for reducing tangles and protecting curly hair.
Pros of Blissy
The Blissy silk pillowcase is great for hot sleepers; one of the benefits of silk is that it is temperature regulating.
Blissy is OEKO-TEX® certified, meaning it is eco-friendly and non-toxic.
Blissy offers a 60-night sleep trial.
Cons of Blissy
Like all silk pillowcases, Blissy may absorb night creams and serums. So you may find you need to wash it more often than a cotton pillowcase.
Best Silk Pillowcase for Skin – Fishers Finery
Our Expert's Take
The Fishers' Finery pillowcase is a great option for reducing breakouts, preventing wrinkles and keeping your skin feeling hydrated throughout the night. It is also constructed as a normal pillowcase, without a hidden zipper or envelope closure. So no matter which way you flip it, you will be on smooth, creaseless fabric, which is good for protecting your skin.
Pros of Fishers Finery
This pillow comes in luxurious packaging and comes with a mesh bag you can use to machine-wash your pillow.
This pillow is one of the best budget options on our list. It has a lower momme count than some of the other pillowcases, so is more affordable.
The Fishers Finery pillow is a great choice for preventing wrinkles and acne.
Cons of Fishers Finery
This pillow's 19-momme construction means it feels thinner than some of the other pillows on this list.
Best Silk Alternative Pillowcase – Kitsch
Our Expert's Take
If you prefer to avoid sleeping on animal byproducts, the Kitsch is a great silk alternative option. This satin pillowcase prevents frizz and fights breakouts and wrinkles just like a silk pillowcase, but it has a lower price point.
Pros of Kitsch
If you're looking to get your beauty sleep on a budget, satin is a great choice. The Kitsch pillowcase costs less than $20.
Kitsch offers a 90-day return period.
The Kitsch pillowcase is machine-washable in cold water, and unlike silk, you can tumble dry this pillowcase on low heat.
Cons of Kitsch
Satin is not hypoallergenic.
Satin is not as breathable as silk.
What are the Benefits of a Silk Pillowcase?
Silk pillowcases have tons of benefits for your skin and hair. They can help keep your skin and hair stay hydrated overnight because they do not absorb moisture and leech natural oils the way cotton or polyester pillowcases do. Silk's smooth surface also helps prevent wrinkles and protects your hair from breakage and frizziness. Finally, silk is naturally temperature regulating so can help keep you cool and comfortable all night long.
Want to learn more about silk? Check out our silk pillowcase benefits guide.
What to Look for in a Silk Pillowcase
When looking for a silk pillowcase you should first consider the type of silk it's made with. Mulberry silk tends to feel the softest and most luxurious. Charmeuse is another popular option but is often blended with polyester or rayon, so it may be less durable.
Next, consider the momme count. A high momme count indicates that your silk is high-quality, durable, and buttery soft. A 25-momme pillowcase will feel ultra-luxurious. If you're looking for something affordable and luxurious, I recommend looking for a momme count that falls within the 19-22 range.
Finally, consider color and sizing. You'll want a pillowcase that matches your current bedding and works with your bedroom aesthetic.
How to Care for a Silk Pillowcase
Check the care instructions of your new pillowcase before washing. Most silk pillowcases can be machine-washed in a mesh bag, but some dark colored or especially delicate pieces may be hand-wash only. We recommend air drying your silk pillowcases to ensure they last a long time. Some brads, like Slip, also make silk-specific detergent that can help extend your pillowcase's lifespan.
FAQs
What is the best type of silk for a pillowcase?

We recommend mulberry silk, which is stronger and longer lasting than other types of silk.
Are silk pillowcases worth it?

Silk pillowcases are a great way to protect your hair and skin. You'll likely wake up with less breakage and fewer blemishes if you make the switch to silk.
Are silk or satin pillowcases better?

Silk pillowcases are more breathable and durable than satin pillowcases. Unlike satin, silk pillowcases are naturally hypoallergenic, which sleepers with sensitive skin might appreciate. But both types of fabric can help protect your skin and hair overnight.