It only takes one look at a Twin bed and a Queen bed to notice that there are some obvious mattress size differences, but there are many factors to take into consideration when deciding what bed will be one's next purchase – Queen beds are the most popular type and ideal for couples, but the Twin bed is an excellent space and money saver – read on for our entire comparison.
Twin And Queen Beds
Standard Twin Bed
Who Is A Twin Bed Ideal For?
A Standard Twin mattress is also known as a Single bed – twin mattresses and beds are usually the next step for children who have outgrown their cribs, and they're also a fantastic option for smaller bedrooms such as guest rooms, and bunk beds also traditionally come in a Twin size.
RELATED: Best Mattress For Guest Rooms
Standard Queen Bed
| Standard Queen | |
| --- | --- |
| Width | 60" |
| Length | 80" |
| Width Per Person | 30" |
Who Is A Queen Bed Ideal For?
A Queen-size bed is 5" longer and 6" wider than a Full-sized bed -Queen beds are best suited for both couples and individuals because each partner gets about 30" of space to themselves – because it can work either for a single person or a couple, it is the most popular mattress size today, and it is often an excellent fit for smaller master bedrooms or guest rooms.
Less Traditional Sizes
Twin XL Bed: The Twin XL is the same width as a Standard Twin but it's about 5″ longer, making it approximately the same length as a Queen bed or King bed; it is a fantastic option for college dormitories or taller children who may sleep in a smaller room.
| Twin XL | |
| --- | --- |
| Width | 38" |
| Length | 80" |
Olympic Queen (or Expanded Queen) Bed: The Olympic Queen is a full 6″ wider than a Standard Queen but has the same length (80″), making it an excellent choice for couples who require more space.
| Olympic Queen | |
| --- | --- |
| Width | 66" |
| Length | 80" |
California Queen Bed: California Queens are waterbed mattresses and pretty difficult to find these days; customers may require a time machine to find a California Queen.
| California Queen | |
| --- | --- |
| Width | 60" |
| Length | 84" |
Split Queen Bed: This is essentially a Queen bed but split down the middle, allowing sleeping partners to each get the firmness they desire on their side of the bed.
| Split Queen | |
| --- | --- |
| Width | 30" (each half) |
| Length | 80" |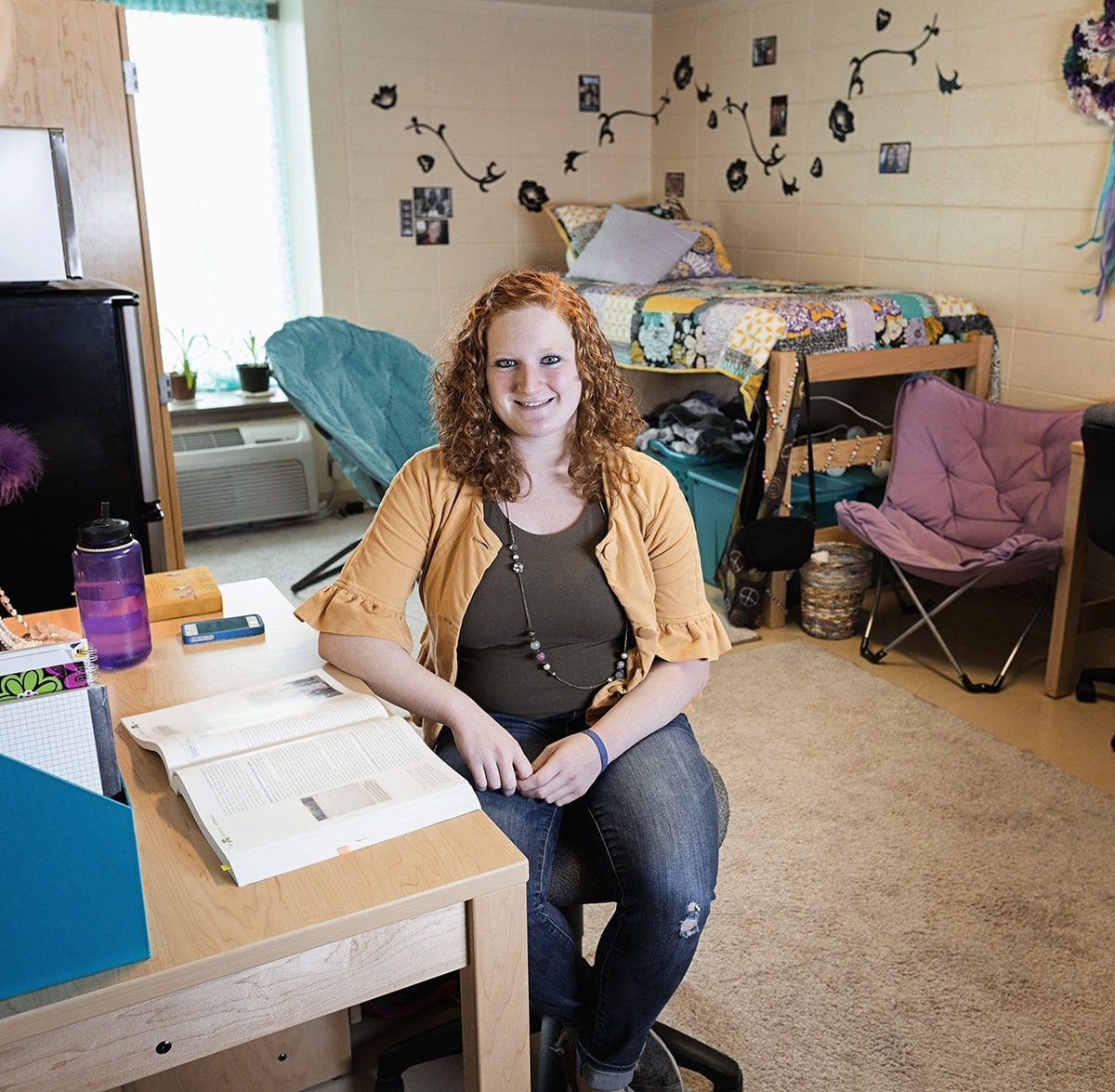 Blend Images/Shutterstock
A Twin Bed Might Be A Good Fit For …
Those who are seeking a bed for a petite adult or child. As we mentioned earlier, Twin-sized beds are essentially the next step up from a crib-sized mattress – a Standard Twin is 38″ x 75″ (sometimes it's measured at 74″), and this could be a particularly tight fit in both directions for a normal-sized adult.
Those who are trying to save money on their bed purchase. If someone has room for a Full/Double bed but can't really afford the frame, mattress, and sheets, they can consider a Twin (or a Twin XL for more length); the Twin will definitely be more affordable than a Queen since they are saving on space.
Those who need a bed for a smaller room or kid's room. A Twin bed will appear very small in a master bedroom (unless it's a smaller bedroom) – a Twin will probably fit well as a replacement for a crib in a nursery or a smaller room that maybe two people share, such as a kid's room.
A Queen Bed Might Be A Good Fit For …
Those who require a bed for a couple. In a Queen-size bed, each person gets roughly 30″ of space each, making it significantly more comfortable than a Full/Double for couples but cheaper than a King-size bed.
Those who are looking for a bed for a master bedroom. Master bedrooms tend to be larger than guest rooms, and Queen beds tend to fit both rooms well, which makes them extremely popular; larger master bedrooms may benefit from a bigger bed like a Queen (or even a King) because this will help balance the aesthetic of the room.
Those who can afford a pricier bed. Not surprisingly, a Queen bed with mattress, matching sheets, mattress protector, and additional accessories will all cost people more than a Twin bed; customers should ensure that they can afford the entire package and not just the mattress before they go shopping.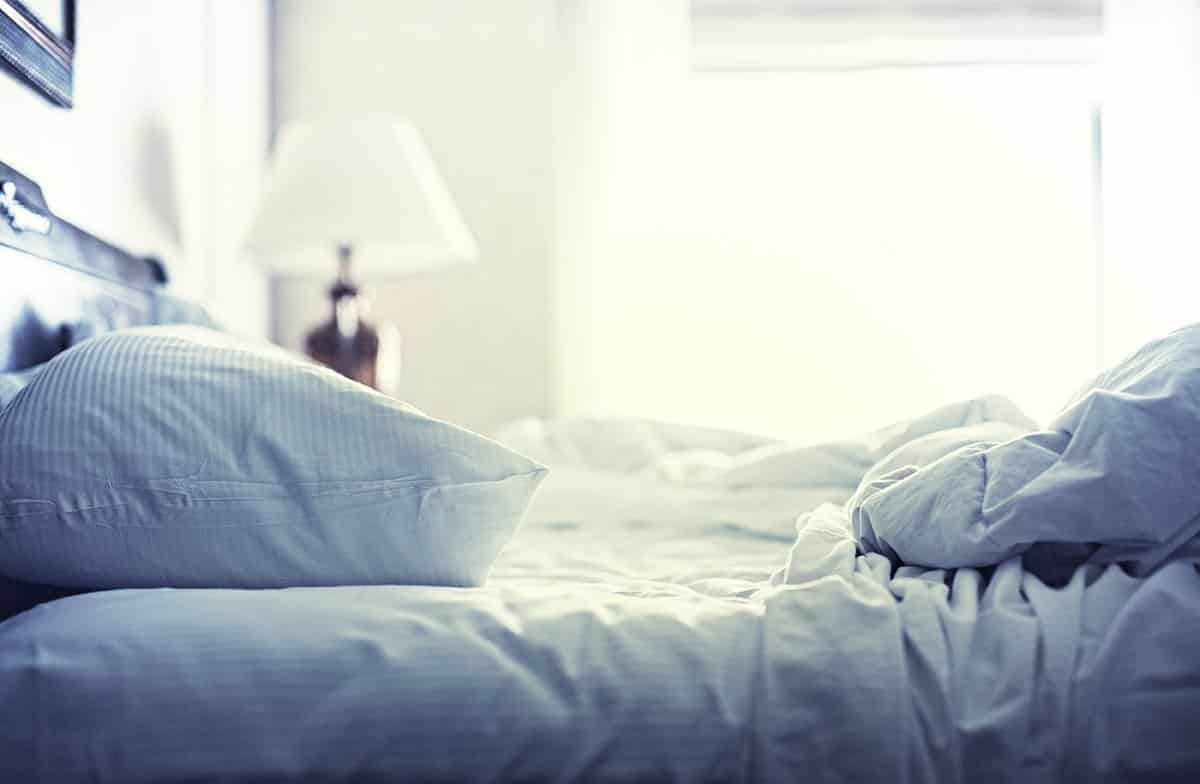 Stacey Newman/Shutterstock
Other Things To Consider While Shopping
No matter which size bed people choose, if they do their research in advance – measuring and planning out their space – they can feel confident when they go to buy their new bed and face fewer surprises when they bring it home.
Measure the bedroom space and leave room for movement. If someone is thinking about making the jump from a crib to a Twin or a Full/Double to a Queen-sized bed, they should check to make sure it fits it in their bedroom; yes, this may seem obvious, but it's easy to get caught up in an impulsive shopping moment and end up with a bed that doesn't fit. An article from Thingz Contemporary Living says that most designers will recommend 30″ of space around the bed for easy movement.
Make sure to get help moving the bed and mattress if necessary. A Twin mattress and bed will be fairly easy for a healthy adult to move by themselves, but a Queen-size frame and/or mattress will be significantly heavier and wider; people should plan ahead if they are trying to get it up a flight of stairs and into an apartment or house.
Shop seasonally for a bed if possible. There are times during the year that mattresses and beds will go on sale – people who are on a budget but want to upgrade to a bigger bed might want to wait to make a purchase during that time – for mattresses, Labor Day weekend is often a fantastic time for sales.
Overall
Choosing between a Twin and a Queen will come down to space; Queens will most likely be a better fit for a decent-sized master bedroom and a Twin (or Twin XL for extra length) could be the perfect size for a cozy dorm room or child's room.
Featured image: JoeyPhoto/Shutterstock