Buying a new mattress can be overwhelming – innerspring or memory foam, organic or not, thick or thin?  You're going to log a lot of hours on your mattress, so making sure you have the best one for you is super important. Read on to figure out how your mattress thickness can contribute to your best sleep.
What Makes Up a Mattress?
Mattresses can have anywhere from two to six layers, with each one serving a different purpose.
Base Layer
This is the bottom layer that offers support and often comprises about 50% of total mattress thickness. Most commonly, this layer is made of firm, supportive materials like coils, foam, or latex. This layer provides support for correct alignment and prevents you from sinking too much into the comfort layers. Generally, a thicker base layer means a longer-lasting mattress.
Comfort Layers
Comfort layers are the top layers that contribute to your mattress's firmness or plushness (aka overall comfort). This layer offers support for your body's shape and pressure relief for your joints. Most often these layers consist of memory foam, polyfoam, nano coils, gel, latex, or wool. This layer is usually 1"- 4" thick.
Transitional Layers
As the name implies, this layer is sandwiched between the base and comfort layers. It is usually made from medium-density materials like latex or polyfoam.
Mattress Thickness Chart
| | |
| --- | --- |
| Profile | Best For |
| Low Profile Mattresses: 2″-5″  | These make great guest mattresses because they can be easily folded up and stowed away. These can also be used as everyday mattresses for kids, who don't need a huge amount of support while sleeping. |
| Slim Mattresses: 5″- 8″ | Slightly thicker than a low-profile mattress, slim mattresses can be used as everyday mattresses. They usually include a few layers of foam for enhanced comfort and durability. |
| Standard Mattresses: 8″- 12″ | Standard mattresses can be a good option for most adults. There is generally a lot of variety in materials, price, and technology in this category. |
| Thick Mattresses: 12″- 16″ | Thick mattresses offer extra cushioning and are good options for side sleepers and plus-size sleepers. People with certain health conditions might benefit from a thick mattress. |
| Extra Thick Mattresses: 16″ or more | Extra thick mattresses are best suited to side sleepers and heavy sleepers who want or need even more cushioning and support. |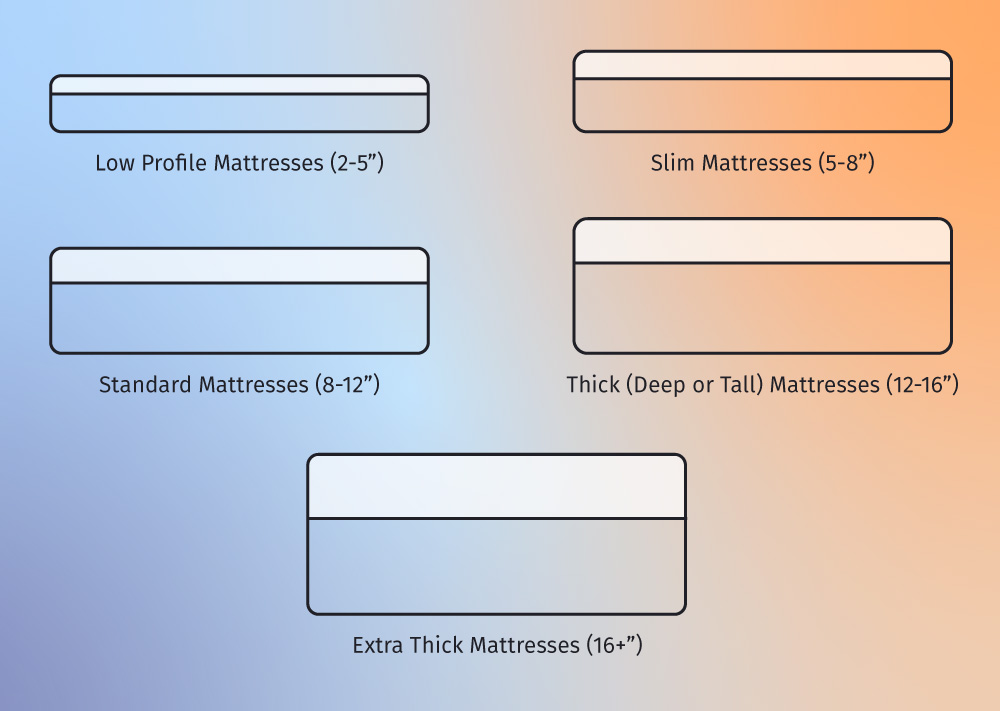 Thick vs Thin Mattress
Which one is better? The answer isn't always cut-and-dry. Let's take a closer look.
Who Should Get a Thick Mattress?
Your mattress should provide simultaneous support and pressure point relief.  Maintaining proper spinal alignment is key to preventing back pain. So, folks who are putting more pressure on the mattress are going to need a thicker mattress. This includes side sleepers, who put increased pressure on the shoulders and hips, and heavy sleepers who need more support overall. Additionally, folks with some health conditions like sciatica may find increased comfort with a mattress that is at least 12" thick.
Who Should Get a Thin Mattress?
While many people equate a thick mattress with luxury, thin mattresses can be better in some circumstances. They are easier to move and store. They're easier to move around on, so they can be beneficial for people with mobility issues. Other folks who might benefit from thinner mattresses are lightweight sleepers, children, or those with a lower-profile bed.
Does Mattress Thickness Matter for Sleep?
In short, yes. But it's not an independent indicator of how well you're going to sleep. Your ideal mattress thickness takes into account your body type, sleeping position, health status, and whether you're sleeping with someone else or alone.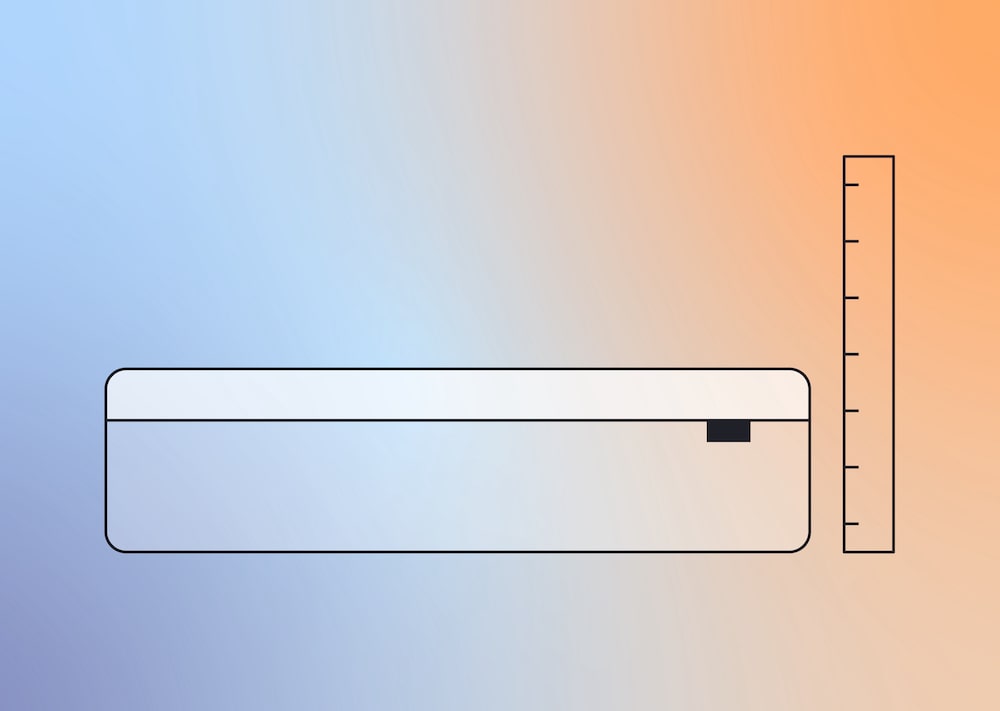 How to Choose the Best Mattress Thickness for You
Your ideal mattress thickness depends on a variety of factors including age, body type, sleep position, and health.
Age
Kids should have thinner mattresses for safety reasons. Thicker mattresses add a risk of suffocation for small children and can make it difficult for them to enter and exit the bed. Additionally, a kid's mattress needs to be lower than any safety rails that might run along the sides of the bed.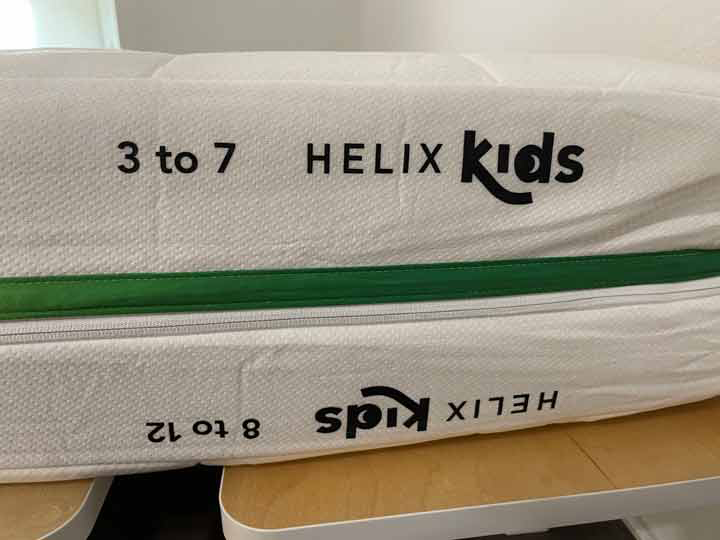 As bodies age, strength and mobility decrease. This means ease of getting into and out of bed needs to remain a priority. The best mattresses for seniors are supportive and oftentimes adaptable to an adjustable base.
Body Type
Your body type plays a big role in determining which mattress you'll find most comfortable. For lightweight sleepers, thinner mattresses with a 2"- 3" comfort layer should offer ample support.
Heavier sleepers will generally want thicker mattresses that offer more support so they don't sink down to the foundation. To provide enough support for the pressure points on the body, heavy sleepers will want a comfort layer that is at least 5" thick.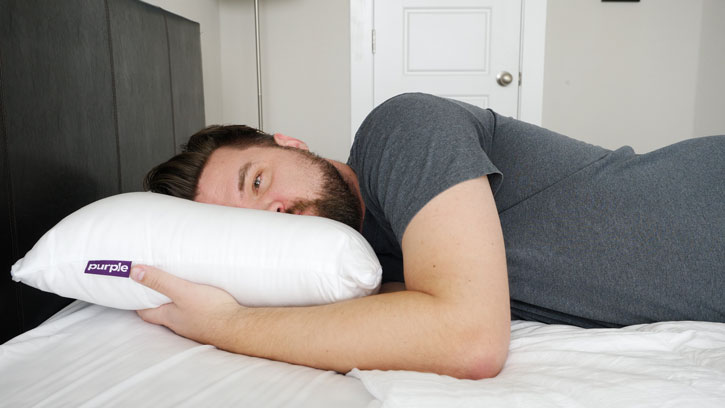 Big and tall sleepers who are also heavy sleepers will want thicker mattresses that offer enough comfort and support for sleeping. Regardless of weight, big and tall folks will need a queen, king, or California king-size mattress to make sure their feet don't hang off the bed.
Sleeping Position
Sleeping positions largely determine which parts of your body exert the most pressure on your mattress. Side sleeping puts the most pressure on shoulders and hips, which are huge bony masses that need a fair amount of cushioning to stay comfortable. Side sleepers need a softer, thicker comfort layer (5" or more) so their hips don't "bottom out," thus putting more pressure on them.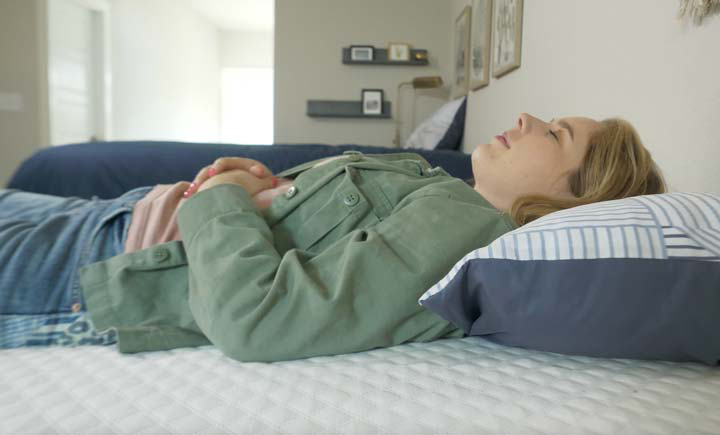 Back sleepers have their weight more evenly distributed, so they don't need as thick of a comfort layer. An average of 2"- 4" should suffice. This can allow enough softness to sink in for some pressure relief, while not causing spinal misalignment.
Bed Sharing
If you share your bed with someone else, it could be beneficial to have a thicker mattress for motion isolation. For example, you don't want to be waking up every time your partner or kid rolls over. Additionally, if one person has a health issue, you may want to consider getting a mattress that is best suited for that person.
Chronic Back Pain
Those with chronic back pain might benefit from a low-profile, slim, or standard mattress. While you may think that having a lot of cushioning would be best for back pain, Harvard Health cautions that too soft or thick of a mattress may allow you to sink in so deeply that your joints get twisted at night, leading to more pain.
FAQs
Final Thoughts
Finding your perfect mattress can take a bit of work. A mattress that is too thick or too thin can cause health problems. It's important to take into account your age, health status, sleeping position and body type when making a decision.  And remember that if you buy your mattress online, you will most likely have a sleep trial period to decide whether it's the best mattress for you.
Jessie Gellings
Jessie Gellings is a freelance writer, registered nurse, and student of the American Medical Writers Association.  She specializes in supporting women-led, health-focused organizations. When she's not writing, you'll find Jessie wandering in wild places, singing, and cooking.