For years, Cognitive Behavioral Therapy (CBT) has been a common treatment for insomnia. Now, a new study says the therapy could be just as effective when the therapist and patient aren't in the same room.
Researchers at the University of Ann Arbor found that telemedicine sessions were as effective in treating insomnia as in-person therapy sessions. What's more, patients bonded with their online therapists just as much as in-person therapists.
We spoke with, Dr. Judi Cinéas, a psychotherapist who was not affiliated with the study. "Telemedicine still provides a medium for face-to-face interaction, it just reduces some of the inconveniences and barriers that have gotten in the way of some people accessing services in the past," she told us. "CBT has been used to effectively treat clients for various diagnoses and the addition of telemedicine as a medium for service delivery only increases access and flexibility."
We reached out to the study authors but have yet to hear back.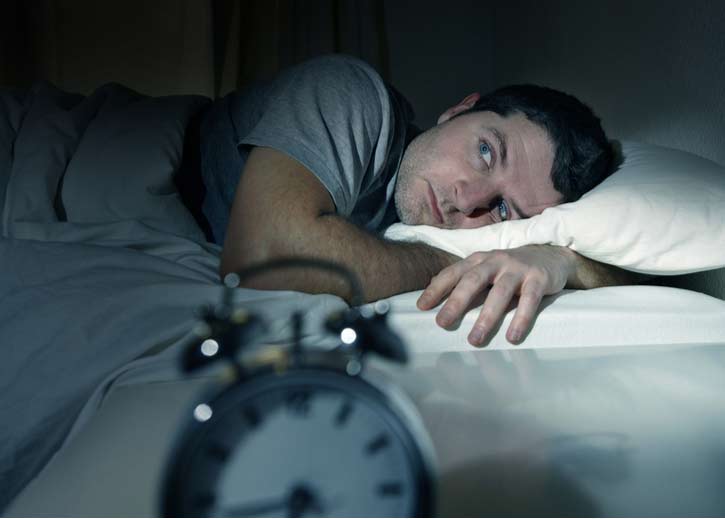 Marcos Mesa Sam Wordley/Shutterstock
CBT And Insomnia
According to a recent study, nearly 25% of Americans struggle with acute insomnia every year. Some symptoms of insomnia are difficulty going to sleep, daytime sleepiness, and anxiety.
The Mayo Clinic says that CBT-I (Cognitive Behavioral Therapy for Insomnia) "is a structured program that helps you identify and replace thoughts and behaviors that cause or worsen sleep problems with habits that promote sound sleep."
Jennifer Funaro, a psychologist who specializes in treating insomnia, said, "The active ingredients in treating insomnia are sleep restriction and stimulus control. Essentially, this requires limiting time in bed and trying to pair sleep with bed and bed with sleep."
While previous studies have confirmed the efficacy of CBT in treating insomnia, few have examined how effective remote telemedicine CBT sessions are in treating the disorder. So researchers at the University of Michigan sought to compare the effectiveness of long-distance CBT sessions with in-person sessions in the treatment of insomnia.
The researchers performed two analyses. First, they examined a cohort of 30 subjects with chronic insomnia. The subjects participated in six CBT-I sessions, some in a "face-to-face" setting and some through AASM SleepTM, a telemedicine system from the American Academy of Sleep Medicine.
All of the subjects kept a daily sleep diary and rated their levels of fatigue, depression, and daytime functioning before and after treatment.
The researchers found that teletherapy treatments yielded similar results as face-to-face treatments. Total sleep time increased for both groups, and they all reported less fatigue, anxiety, and depressive symptoms.
The second analysis focused more on the relationship between patients and therapists. The researchers randomly assigned 38 subjects who suffer from chronic insomnia to either six face-to-face sessions or six telemedicine sessions.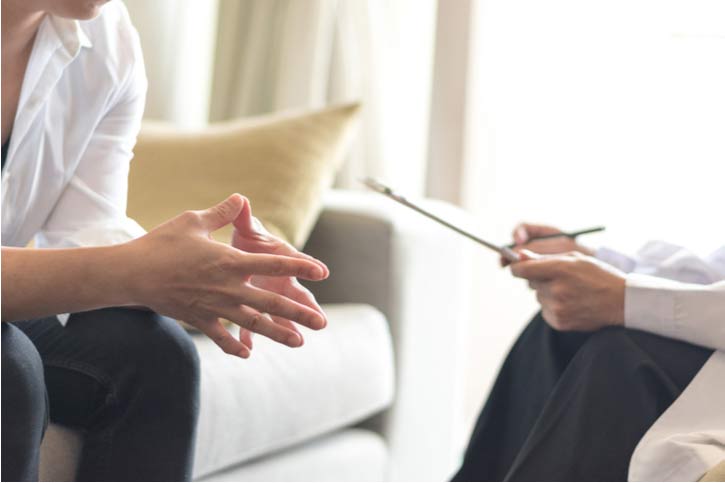 BlurryMe/Shutterstock
Both groups gauged their agreement and bond with their therapist and also rated their therapist's warmth and skill.
Again, the differences between the two groups were minute. Face-to-face therapists and remote therapists received similar scores in regard to warmth, skill, and "therapeutic alliance."
"Studies that have looked at what the most essential factor for success [is] in therapy have pointed to the therapeutic alliance," said Andre Meistad, a cognitive behavioral therapist and founder of Sleepedy.com, a web-based app for treating insomnia using CBT.
He told us, "A good therapeutic alliance means that the person feels safe and above all has faith in the method. As a therapist, you have to convey confidence and that the method will work. This is pretty easy to do in CBT for insomnia because it's amazingly effective compared to all other psychotherapies for all mental health disorders."
The Benefits And Drawbacks Of Telemedicine
Cinéas explained to us that one of the main benefits of telemedicine is accessibility.
"With remote sessions, clients don't need to make the 15 to 30-minute drive to the provider's office. They can just log in from where they are," she said. "With the ease of access a client can report to their sessions while they are traveling or during a busy week at work where they may not be able to get 2+ hours away from the office but can find a way to squeeze an hour in."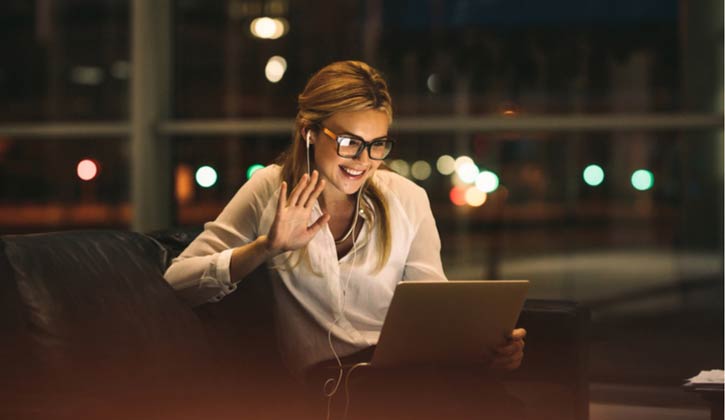 Syda Productions/Shutterstock
In addition, she told us that her patients often appear more relaxed when they are communicating via computer.
"One difference that I have noticed is that clients seem a bit more comfortable when they are in their own environment," Cinéas said. "For some, it is a bit weird at first as they navigate the difference from what they expected when they first thought of counseling, but once they settle into it they seem more comfortable."
However, while accessibility is a definite upside to telemedicine, Funaro told us that there are few things therapists have to consider when recommending this form of therapy. Considerations include:
Is teletherapy an appropriate fit for the client (especially those prone to self-injury or other risky behaviors)
Therapists can only practice within the state in which they are licensed. So they are not able to treat everyone just because they can reach everyone by teletherapy.
There are some nonverbal or body cues that a therapist may miss because we only see a limited picture of the client.
Funaro said it is all about what is best for the client. "As a psychologist, it is my first priority to create a safe, empathetic, and trusting environment for each client," she said. "Sometimes that means I am able to provide teletherapy and other times that means that teletherapy is not the right modality to best help the client."
Featured image: Elnur/Shutterstock
[Editor's Note: The content provided on this site is for general informational purposes only. Any information provided is not a substitute for professional medical advice. We encourage individuals to consult with the appropriate health expert if they have concerns.]
The following two tabs change content below.
Marten Carlson
Marten is a staff writer for Mattress Clarity News. He covers the mattress industry as well as sleep science news. He is specifically interested in the connection between sleep and overall health.Marten has written for media publications like Consequence of Sound and received a master's degree in Film Studies from Emory University.He comes from Franklin, Indiana, and spends all the time he can writing, directing, and acting in films. He has directed genre short films and features. His newest film, Starlets, recently premiered at the River Town Film Festival in Clinton, NJ. He also stars in the upcoming thriller, Sour Bear. His next film, At The Hop, is a hot rod actioner with a horror twist.
Latest posts by Marten Carlson (see all)