Move over CPAP machine, there may be new hope for those suffering from sleep apnea. In a recent trial study, researchers found that synthetic cannabis may help treat obstructive sleep apnea in some patients.
Sleep apnea is a breathing disorder that causes pauses in breathing or shallow breaths when a person sleeps. While it often goes undiagnosed because it occurs while sleeping, experts say it affects roughly 30 million Americans.
The clinical trial was run by researchers from Northwestern Medicine and the University of Illinois at Chicago. It was the largest and longest randomized, controlled trial to test a drug treatment for sleep apnea. The results were published in the journal SLEEP.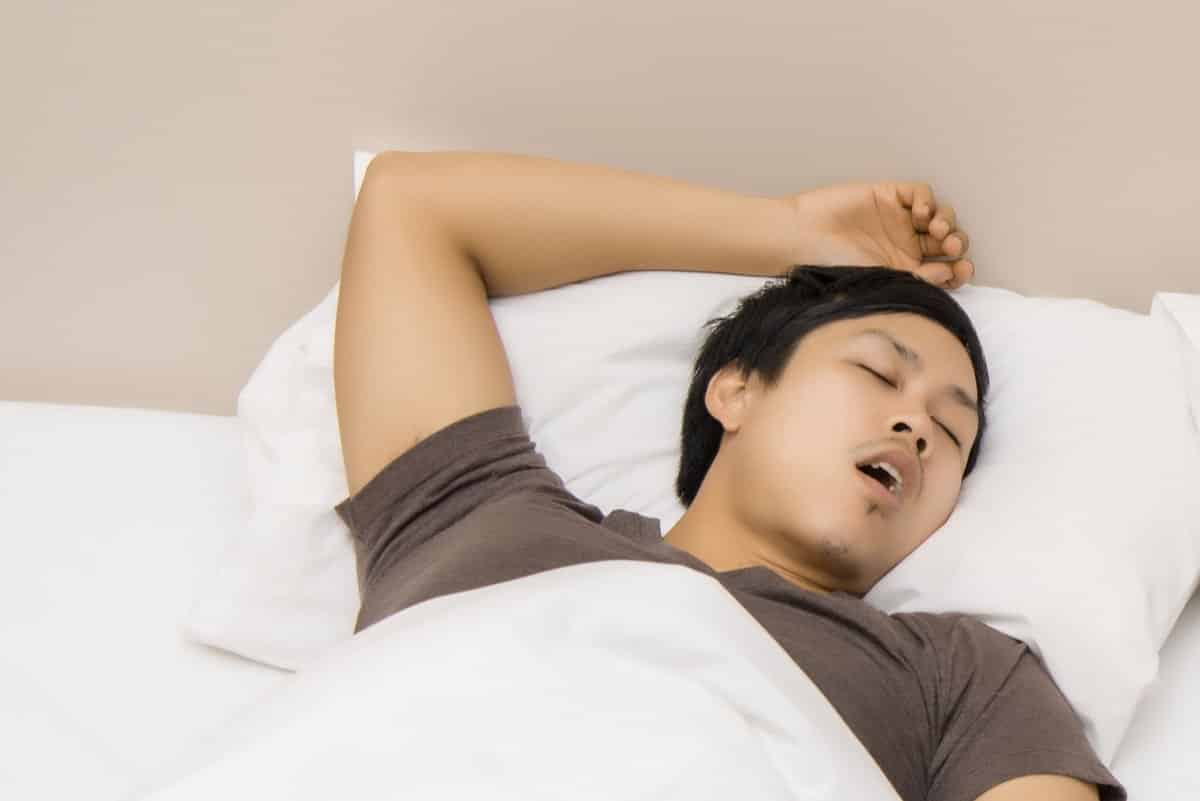 Prachaya Roekdeethaweesab/Shutterstock
During the trial, researchers looked into the effect of dronabinol on sleep apnea. Dronabinol is a synthetic version of the molecule Delta-9 THC (tetrahydrocannabinol), which is found in cannabis.
Dronabinol was approved Food and Drug Administration more than 25 years ago to treat nausea and vomiting in chemotherapy patients.
In the study, 73 patients with moderate to severe sleep apnea were separated into three groups and each given a specific dosage level of Dronabinol or a placebo to take each day for six weeks before bed.
"Six weeks of treatment by the highest dose of dronabinol (10 milligrams) was associated with a lower frequency of apneas or hypopneas (overly shallow breathing) during sleep, decreased subjective sleepiness and greater overall treatment satisfaction compared to the placebo group," said Northwestern in a report. "The severity of their disorder was reduced by 33 percent compared to complete compliance with the mechanical treatment, although complete compliance for the night is rare."
The results could have a major impact on those with sleep apnea, as there is currently no drug treatment for the disorder. The most common treatment for moderate to severe sleep apnea is the use of the CPAP (Continuous Positive Airway Pressure) machine, a breathing device that fits over one's mouth and nose (or just nose) and gently blows air into the mouth. The pressure from the air helps keep the airway open and allows the individual to sleep more comfortably overnight.
"There is a tremendous need for effective, new treatments in obstructive sleep apnea," said co-lead study author David W. Carley, the Katherine M. Minnich Endowed Professor Emeritus of Biobehavioral Health Sciences, Medicine and Bioengineering at UIC.
While CPAP is highly effective, some patients simply refuse to use the machine. Even people who want to use it often only stick with it for about four hours a night, on average, Carley said.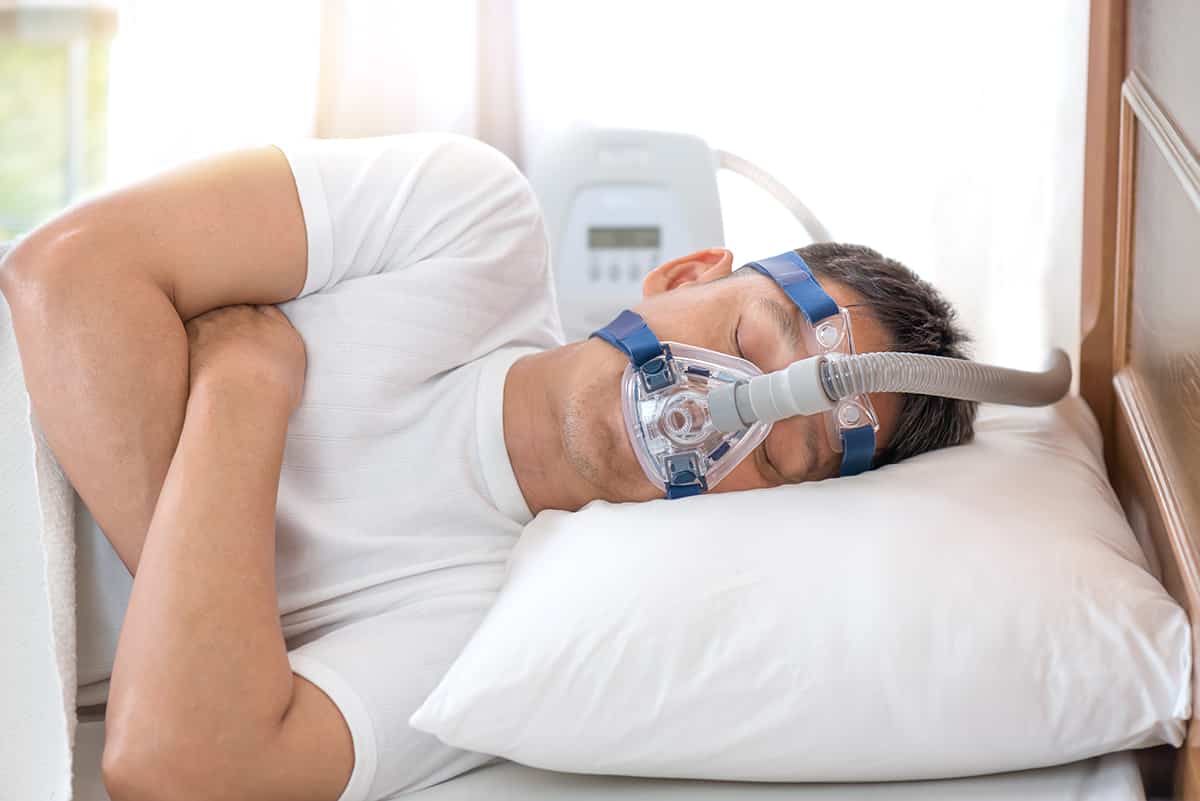 sbw18/Shutterstock
"This reflects the new belief that sleep apnea is not just a physical problem but may be caused by multiple factors. One of those is poor regulation of the upper airway muscles by the brain," said co-lead author Dr. Phyllis Zee.
Study authors said larger-scale clinical trials are needed to clarify the best approach to cannabinoid therapy in obstructive sleep apnea.
And to answer any lingering questions – no, marijuana is not the same as the sleep apnea drug used in the trial.
"Different types of cannabis have different ingredients," she noted. "The active ingredient may not be exactly the same as what's indicated for sleep apnea," said Zee.
[Editor's Note: The information provided should not be considered a substitute for professional advice. Please consult a sleep doctor or other medical expert if there are questions about one's own health.] 
Featured image: Yarygin/Shutterstock
The following two tabs change content below.
Katie Golde
Katie manages the day to day operations of the Mattress Clarity news site and reviews sleep products in addition to writing and editing sleep news.She hails from Austin, where she lives with her growing family. She is a Certified Sleep Science Coach and has a master's degree in Journalism from Northwestern University and has a background in health and science content. Her work can be found in print and online publications like Discover Magazine, USA Today and The Huffington Post.
Latest posts by Katie Golde (see all)