The young online mattress retailer Spine & Vigor recently unveiled a revamped version of their website that includes their newest mattress offerings as well as a series of blogs focused on sleep and spine health, the company said in a release Monday.
The brand says their mattresses are focused on helping customers relieve pain and creating "luxury sleeping experiences once reserved only for the very wealthy."
"Back pain keeps so many people from living the life they deserve; a good night's rest and relief from pain shouldn't have to cost a fortune," CEO Vikramjeet Singh said in the press release. "Sleeping on this mattress changed everything for me, and I'm excited to be helping others to wake up happy with a healthy, affordable solution."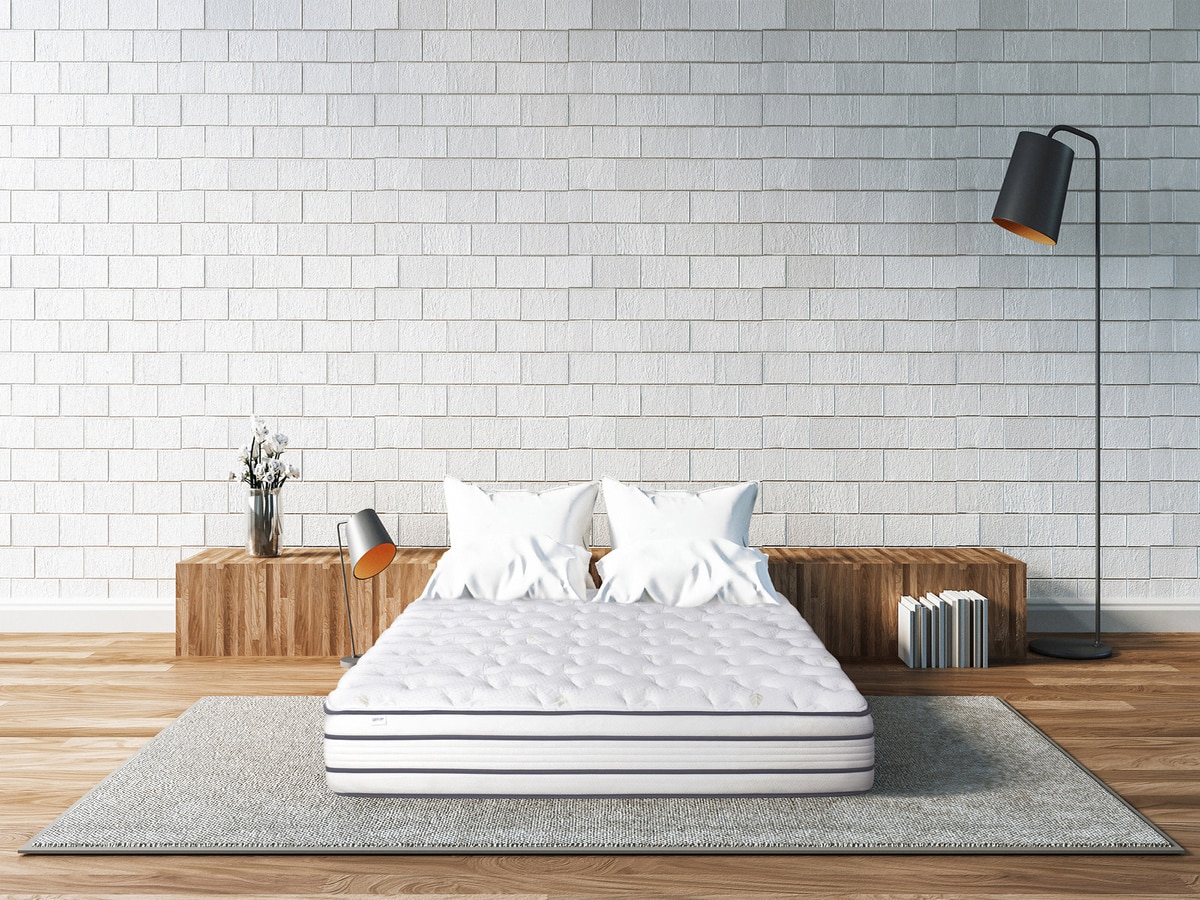 Majestic Hybrid mattress/courtesy of Spine & Vigor
Mattress Details
The retailer says Singh spent four years working with a chiropractor to develop the mattresses available on the revamped site. Each style is different, but the brand says all of them are engineered to work with any type of sleeper and contain visco-elastic memory foam in a multi-layered construction.
Spine & Vigor was created when Singh was suffering from back pain and went to a chiropractor for assistance. He started to work with his chiropractor to create a custom mattress to ease his pain. "Using his family background in furniture upholstery and input from a spine expert, he decided to take matters into his own hands," according to the company's website. The brand launched in 2017.
Related: best mattresses for lower back pain
All mattresses are available in Twin, Full, Queen, and King sizes. Here are some more details for each bed:
The Benux
Price: $420 (Queen)
Height: 8″
4-layer foam construction
The Lenux
Price: $575 (Queen)
Height: 10″
5-layer foam construction
The Majestic
Price: $550 (Queen)
Height: 10″
6-layer foam and pocket coil construction
The Majestic Hybrid
Price: $585 (Queen)
Height: 13″
7-layer foam and pocket coil construction
All mattresses are available for sale on Spine & Vigor's website. They come with a risk-free trial, free shipping and returns, and a 25-year warranty.
RELATED: Which Sleep Position Is Best?
All images courtesy of Spine & Vigor
Katie Golde
Katie previously managed the day to day operations of the Mattress Clarity news site and reviews sleep products in addition to writing and editing sleep news. She hails from Austin, where she lives with her growing family. She is a Certified Sleep Science Coach and has a master's degree in Journalism from Northwestern University and has a background in health and science content. Her work can be found in print and online publications like Discover Magazine, USA Today and The Huffington Post.