For many, being in the hospital is rarely an enjoyable experience. And pain from illness or injury can be even more uncomfortable when coupled with a lack of sleep. Now, a new study may have found a way to cut down on one of the main causes of patient sleep disturbances: late-night interruptions by nurses and doctors.
During the SIESTA (Sleep for Inpatients: Empowering Staff To Act) study, researchers at the University of Chicago educated a group of hospital physicians about the causes and effects of patient sleep disturbances. In addition, these physicians learned how to reconfigure their electronic records to avoid taking vital signs and doling out medicine during the middle of the night.
The researchers found that, after implementing the SIESTA protocols, nighttime room entries decreased significantly. Patients in these units also reported fewer sleep disturbances.
We spoke with the study's lead author, Dr. Vineet Arora, professor of medicine at the University of Chicago. She said that, when it comes to sleep quality, "staff interruptions are one of the most prominent problems patients face, but usually it is for vitals or medications or routine medical care that may not be necessary."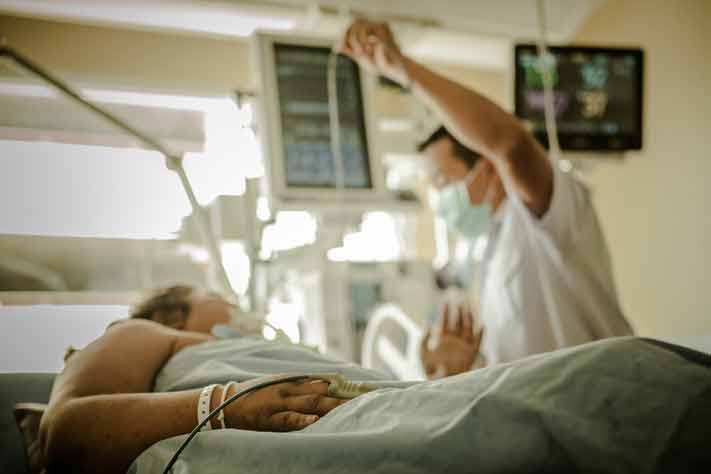 Chaikom/Shutterstock 
Helping Hospital Patients Sleep Better
Between March 2015 and March 2016, the study looked at two 18-bed University of Chicago Medicine hospital units. Over the year, the hospital admitted 1,083 general medicine patients to these two units.
During the study, which was published in the Journal of Hospital Medicine, the researchers showed doctors and nurses a 20-minute presentation on how they might decrease nocturnal patient interruptions. In addition, the physicians and nurses learned how to change the settings for their electronic health records (EHRs).
In an email, Arora told Mattress Clarity, "We changed the default option on the EHR to ask doctors if they wanted vitals through the night – before it was checked as yes and hidden so that everyone was getting 4 a.m. vitals even if they did not need [them]. By forcing the doctors to think about this question, they nudged physicians to order sleep-friendly vitals when appropriate."
While both units received the same information, the nurses in one unit were given additional coaching on how they might implement and stick to these changes. In the SIESTA enhanced unit, they placed signage in their unit as a visual reminder and also added SIESTA protocols to their huddles.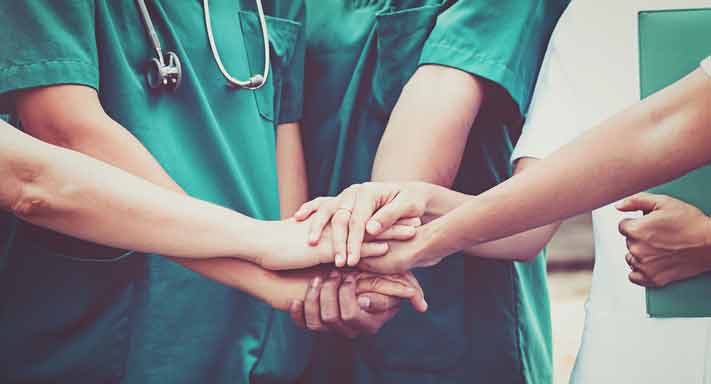 Manop_Phimsit/Shutterstock
A Decrease In Sleep Disturbances
In both units, the researchers saw an increase in sleep-friendly orders and a decrease in nighttime entries. However, they saw bigger changes in the SIESTA enhanced unit. There was a 30 percent increase in decisions to avoid late-night patient interruptions. Also, there were 144 fewer nighttime hospital room entries, a 44 percent decrease. In addition, patients in the SIESTA enhanced unit were much less likely to report late-night disturbances.
In Arora's opinion, these improvements were due to the way nurses and physicians in the SIESTA enhanced unit integrated the program into their daily routines. She said, "Tech nudges alone were part of the solution but did not sustain the change until nurses owned the change and added it to their daily huddles. This means you need to engage frontline staff to be part of the design and ownership of the solution for it to stick."
The researchers believe the SIESTA program could be a step forward in improving patient hospital experiences, namely their sleep quality. But there is more work to be done. Arora says, "Further research can look at health effects and sleep after the hospital as well as trying SIESTA in new environments like the children's hospital or post-acute care."
[Editor's Note: The information provided should not be considered a substitute for professional advice. Please consult a sleep doctor or other medical expert if individuals have questions related to their own health.]
Featured image: Koy_Hipster/Shutterstock