In another sign that direct-to-consumer mattress shopping isn't going anywhere, Mattress Firm announced its own line of bed-in-a-box beds, named Tulo.
Tulo mattresses have 10″ profiles and all feature a four-layer design, knitted Polyester and Tencel blended covers, and high-density CoolFlow ventilated memory foam.
The brand was likely designed to challenge popular online-only companies like Casper and Leesa, comes in three different comfort levels: soft (plush), medium, and firm.
"We fundamentally believe that one is not a choice and that everyone should be able to choose the mattress that provides them with the best night's sleep based upon their comfort needs," said Sunni Goodman, SVP of Communications at Mattress Firm and tulo Brand Ambassador in a statement. "We understand a mattress is a personal investment and strive to accommodate consumers with choice, including the mattress' comfort level, how they experience it, and, ultimately, how they purchase and receive it."
Fast Company quotes Goodman saying that Tulo was developed in a startup-like space, "to better meet the needs of younger consumers who aren't interested in shopping in the traditional way."
Tulo is priced competitively, a Queen is $650 – compared to Casper's $950 – and all beds range from $375 to $800. There is a free delivery offer currently and 120-day trial to test the mattress out.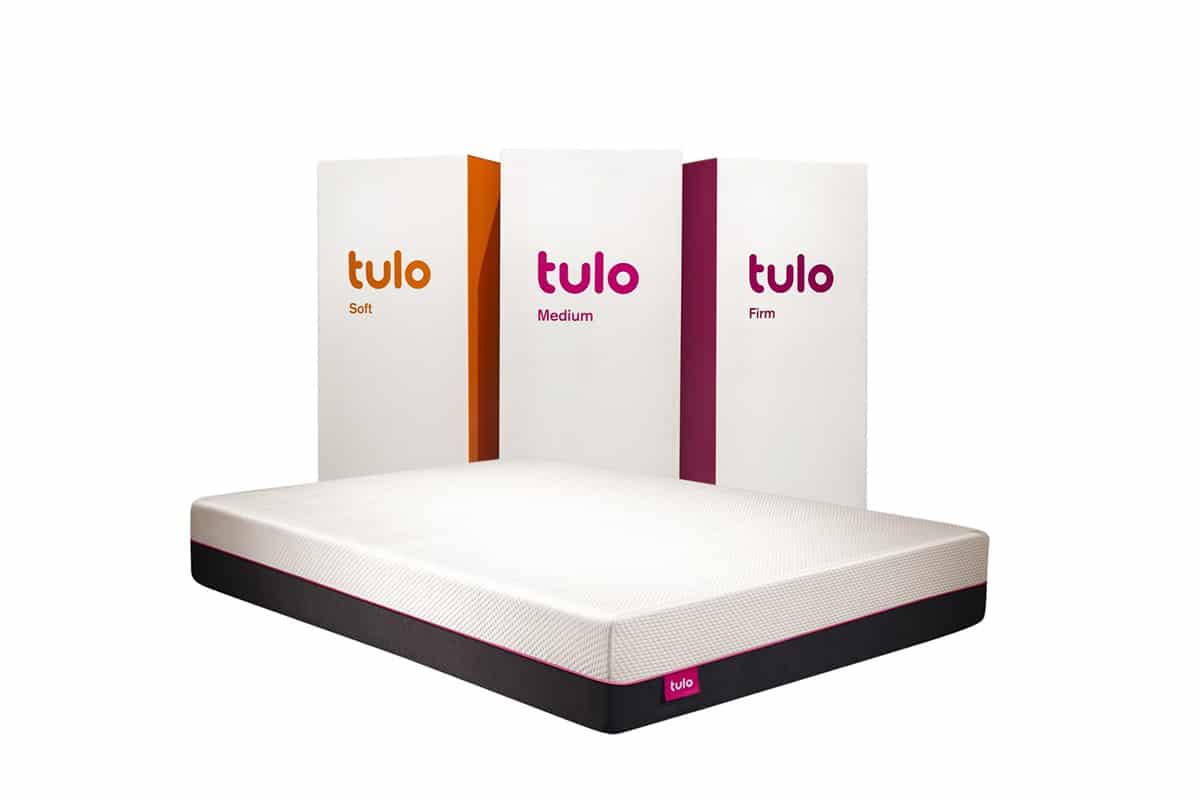 (PRNewsfoto/tulo)
Customers can order online or see the Tulo mattresses in person at a Mattress Firm retailer. New York Mattress Firm locations will be the first to have a Tulo section but they should be in most retail stores by the end of the year, according to Bloomberg.
Mattress Firm is not the only mattress retailer joining the bed-in-a-box club, online home furnishings, and decor company Wayfair introduced their own foam mattress, Nora, this month. Earlier this year Serta Simmons launched a sub-brand, Tomorrow Sleep that offers direct-to-consumer products, including a hybrid mattress.
In case you were curious, the word "tulo" means "sleep" in Chichewa, a language spoken in parts of Africa, according to the New York Post. Mattress Firm was acquired by South African holding company Steinhoff International last year.
Featured image: Jonathan Weiss/Shutterstock