Data analysis from the AAA Foundation for Traffic Safety found that the percentage of accidents that involved sleep-deprived drivers is nearly eight times higher than original estimates from the federal government.
"Drowsy driving is a bigger traffic safety issue than federal estimates show," said Dr. David Yang, executive director for the AAA Foundation for Traffic Safety. "Drivers who don't get enough sleep are putting everyone on the road at risk. By conducting an in-depth analysis using video of everyday drivers, we can now better assess if a driver was fatigued in the moments leading up to a crash."
AAA says that this is the most in-depth drowsy driving research ever conducted in America. The study used in-vehicle dashcam footage from of everyday drivers from more than 700 crashes. Researchers watched videos of the driver's faces three minutes before the crashes occurred.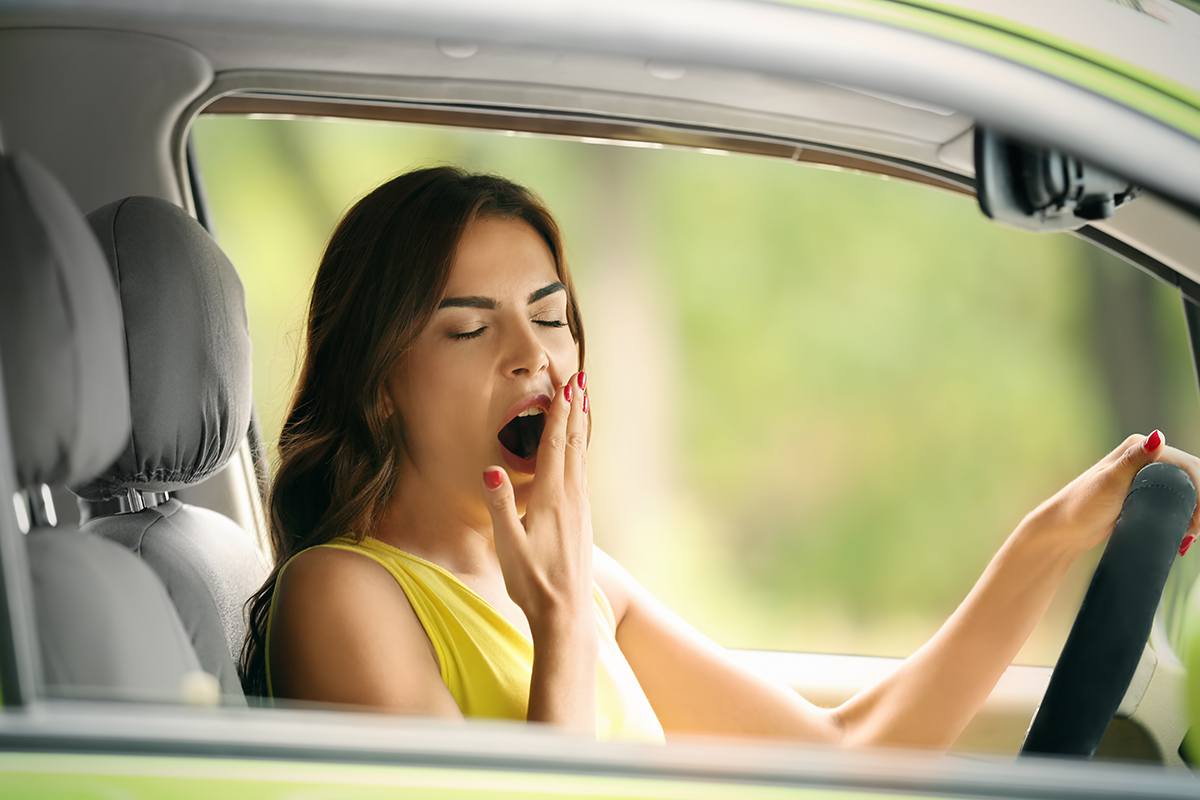 SP-Photo/Shutterstock
"Using a scientific measure linking the percentage of time a person's eyes are closed to their level of drowsiness, the researchers determined that 9.55% of all crashes and 10.8% of crashes resulting in significant property damage involved drowsiness", AAA said in a report about the study.
This is a stark difference from data provided by the federal government, who estimate that one to two percent of crashes points to drowsiness as a factor.
"As many Americans struggle to balance their busy schedules, missing a few hours of sleep each day can often seem harmless," said Jake Nelson, director of Traffic Safety Advocacy and Research for AAA. "But missing just two to three hours of sleep can more than quadruple your risk for a crash, which is the equivalent of driving drunk."
According to the Centers for Disease Control and Prevention (CDC), one-third of adults report that they're not getting the recommended amount of sleep each night. The AAA Foundation makes these general recommendations for drivers:
Drive at times of the day when one is normally awake
Avoid heavy foods and any medications that may cause impairment
Take a break every two hours or 100 miles on longer trips
Take a quick nap if necessary, at least 20 but no more than 30 minutes.
Related: Experts Say People Can Perk Up With A "Coffee Nap"
No matter what, the best line of defense against drowsy driving is to get adequate sleep and not push it on the road, say, experts.
"Don't be fooled, the only antidote for drowsiness is sleep," said William Van Tassel, manager of Driver Training for AAA. "Short-term tactics like drinking coffee, singing, rolling down the window will not work. Your body's need for sleep will eventually override your brain's attempts to stay awake."
[Editor's Note: The information provided should not be considered a substitute for professional advice. Please consult a sleep doctor or other medical expert if questions arise around one's own health.]
Featured image: SP-Photo/Shutterstock
The following two tabs change content below.
Katie Golde
Katie manages the day to day operations of the Mattress Clarity news site and reviews sleep products in addition to writing and editing sleep news.She hails from Austin, where she lives with her growing family. She is a Certified Sleep Science Coach and has a master's degree in Journalism from Northwestern University and has a background in health and science content. Her work can be found in print and online publications like Discover Magazine, USA Today and The Huffington Post.
Latest posts by Katie Golde (see all)