Bedding and mattress retailer Casper opened a new nap space in the heart of New York City earlier this month.
At the Dreamery, customers can try out a Casper mattress and sheets and get some much-needed rest during the day, according to the company.
To help make the experience more comfortable, pajamas, eye masks, and relaxing audio tracks are also available. Customers can make an appointment online or walk in.
In a statement sent to Mattress Clarity, Casper COO and Co-Founder Neil Parikh said, "The Dreamery is about making sleep and rest a part of our regular wellness routines — similar to how many people prioritize a workout class."
A Place To Sleep
The Dreamery contains nine sleeping pods, each of which features a Casper mattress, sheets, and pillows. The appointments last for 45 minutes; during that time, guests can sleep or just relax on the mattress.
Before entering their nooks, guests are invited to try on Sleepy Jones pajamas in private changing areas. Earplugs, toothbrushes, and Sunday Riley face creams and moisturizers are also available.
RELATED: Are Naps Actually Good For You?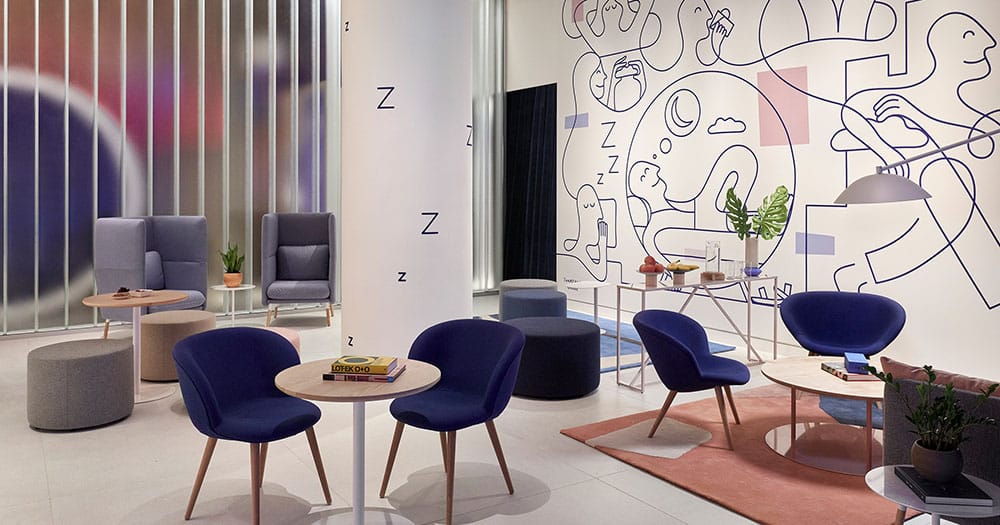 They can also select from a shelf of books accompanied by a sign reading, "These will put you right to sleep." Casper says in their Dreamery fact sheet that these books — together with the Casper's Headspace meditation programs, a mix of breathing exercises and relaxing audio recordings — are meant to help lull you to sleep.
After the time is up, snacks, La Croix, and cold brew coffee are available in the main lounge. According to a sign posted in The Dreamery, there are "no rules, except if you're going to sing opera or practice a monologue, we'd prefer you did it in your head."
Related: best mattresses for lower back pain
Trying Out The Dreamery
The reviews are starting to come in, and while some said they had trouble falling asleep, others slept well at the Dreamery.
Brook Bobb of Vogue was one happy customer. "I fell fully asleep for probably 20 to 25 minutes," Bobb said in her article. "More importantly, however, I wasn't looking at my phone, and I didn't, for the most part, think about deadlines or my boss or what I was going to write for this story. It wasn't a deep or a REM sleep, but for 45 minutes, I slept a little and decompressed a lot."
The opening of The Dreamery follows a number of new additions to the Casper brand over the last year. They recently teamed with American Airlines on custom airplane sleep products, opened their first permanent brick-and-mortar store, and embarked on the Casper Nap Tour.
RELATED: Casper Opens Pop-Up Shop In Montreal, Encourages In-Store Napping
Parikh says this is all part of Casper's overall vision: "The concept enables us to pilot new ways of bringing better sleep to more people and to more places — whether that's here, the workplace, airports, or beyond."
All images from Casper 
The following two tabs change content below.
Marten Carlson
Marten is a staff writer for Mattress Clarity News. He covers the mattress industry as well as sleep science news. He is specifically interested in the connection between sleep and overall health.Marten has written for media publications like Consequence of Sound and received a master's degree in Film Studies from Emory University.He comes from Franklin, Indiana, and spends all the time he can writing, directing, and acting in films. He has directed genre short films and features. His newest film, Starlets, recently premiered at the River Town Film Festival in Clinton, NJ. He also stars in the upcoming thriller, Sour Bear. His next film, At The Hop, is a hot rod actioner with a horror twist.
Latest posts by Marten Carlson (see all)