There are many reasons someone might want to add a latex mattress topper to their mattress. They could want to make their mattress bouncier, cooler, or maybe they are just sick of potentially harmful chemicals in their mattress.
No matter why someone might be looking at a latex mattress topper, the Birch Plush Pillow Top should be on the list because it contains all-natural materials, is designed to sleep cool, and does not contain harmful chemicals.
The topper is made by Helix and is designed as a plush addition to the Birch mattress, but it can be used on any mattress. I was excited to see if the Birch topper would add that plush, pillow-top feel to my mattress.
Birch Topper Deals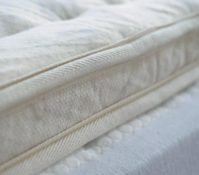 The Birch Plush Pillow Top is an eco-friendly topper that should be a good match for lightweight sleepers and hot sleepers. 
Birch Plush Pillow Top Video Review
The Birch Plush Pillow Topper has a unique feel that for some is best shown rather than read. Watch as I take you through the important aspects of this topper, and show how it performs in a variety of sleeping positions.
The Birch Might Work For …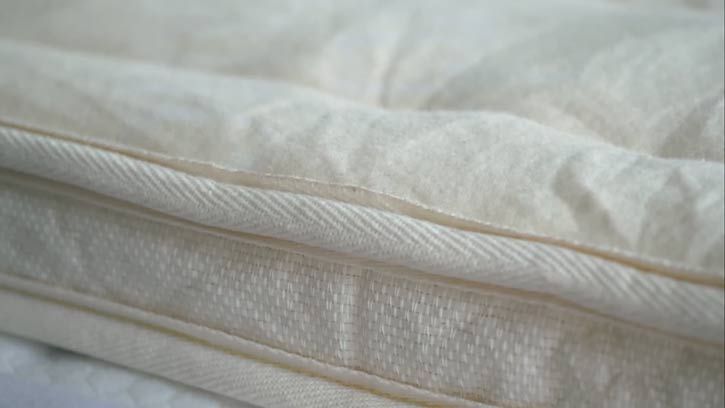 The Birch Might Not Work For …
RELATED: Best Mattress Topper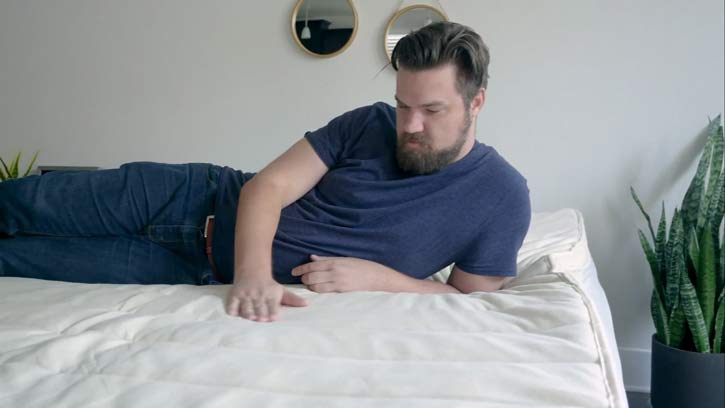 Construction And Options
Birch Topper Deals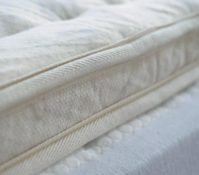 The Birch Plush Pillow Top is an eco-friendly topper that should be a good match for lightweight sleepers and hot sleepers.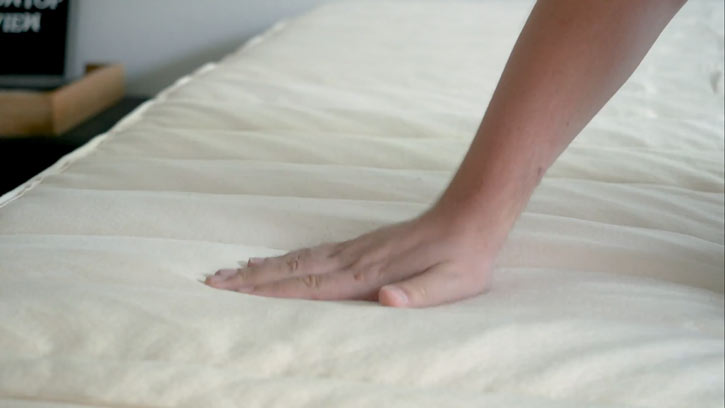 My Experience
When I received the Birch at my house, I immediately opened it up and put it on my mattress. With a memory foam mattress topper, someone would normally need to wait 24 to 48 hours for it to expand but, since the Birch contains latex, it is ready to be used right away.
Also, with memory foam mattress toppers, there is usually a chemical smell when the topper is first opened, but the Birch has no such chemical smell and instead has more of an earthy, wool smell.
To test out the firmness of the Birch plush pillow-top, I placed the Birch on top of a mattress with a firmness of about 9/10, and it down to an 8/10.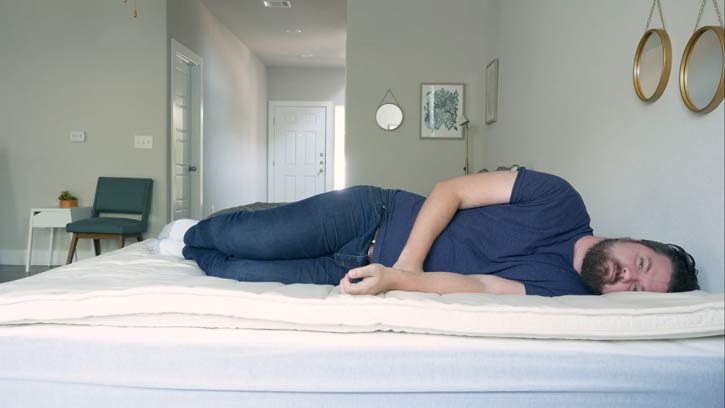 How did the Birch topper feel in different sleeping positions?
In terms of feel, the wool gives the topper a layer of plushness, while the latex gives it some bounce. Overall, it has a soft but responsive feel, and it is very easy to move around on the Birch.
The Birch also sleeps quite cool. Latex is a naturally cooling material, and the wool promotes airflow through the top of the Birch. Also, I don't sink in too far, and I don't feel like the topper is trapping my heat. I am usually a hot sleeper, but I can say that the topper did not sleep too hot.
Overall
The Birch is a great option for lightweight sleepers, hot sleepers, and those who want to add a pillow-top to their mattress.
Heavier side sleepers and those looking for a more affordable mattress topper might want to look elsewhere.
The Birch topper comes with a 100-night sleep trial, a 1-year warranty, and free shipping.
The following two tabs change content below.
Marten Carlson
Marten is a staff writer for Mattress Clarity News. He covers the mattress industry as well as sleep science news. He is specifically interested in the connection between sleep and overall health.Marten has written for media publications like Consequence of Sound and received a master's degree in Film Studies from Emory University.He comes from Franklin, Indiana, and spends all the time he can writing, directing, and acting in films. He has directed genre short films and features. His newest film, Starlets, recently premiered at the River Town Film Festival in Clinton, NJ. He also stars in the upcoming thriller, Sour Bear. His next film, At The Hop, is a hot rod actioner with a horror twist.
Latest posts by Marten Carlson (see all)