Those who have recently moved into their dorm room might have noticed something unfortunate: the dorm room mattress is uncomfortable! I remember trying to sleep on my dormitory bed Freshman year of college, and the combination of noisy neighbors and an uncomfortable mattress had me waking up achy and exhausted for my 8 a.m. class. Luckily, there's an easy solution: pick up a mattress topper. This can soften that firm mattress and help busy college students get the sleep they need to perform their best!
The Best Mattress Toppers for College and Dorm Rooms
Here are five mattress toppers that should add some comfort to the collegiate sleeping experience. And since college students aren't exactly made of money, all of these are around $200 or less (in some cases, much less) for a Twin or Twin XL!
Editor's Pick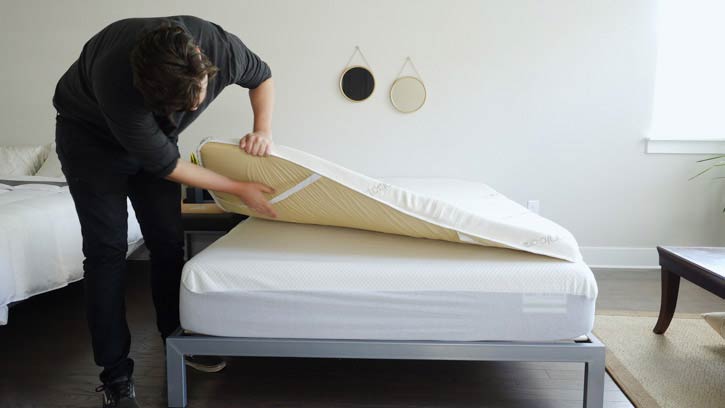 Saatva
The Saatva mattress topper has a layer of soft, graphite-infused memory foam on top and a transition layer below. Back sleepers should get the support they need, their hips sinking in just a bit while the foam adds some contouring. 
Benefits
Side sleepers of many sizes should also feel some exceptional pressure relief on the Saatva. 
The Saatva has a dual-layer construction, a rare feature in mattress toppers. 
The graphite infusion should keep the mattress topper sleeping quite cool.
And Some Drawbacks
This topper will probably be too soft for stomach sleepers. 
The topper isn't machine-washable. You have to spot-clean it with detergent.
Read our full Saatva mattress topper review.
Save Big!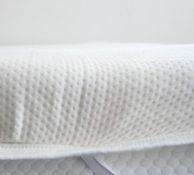 The Saatva mattress topper is a comfortable option for back sleepers, side sleepers, and hot sleepers. 
Best Cooling Mattress Topper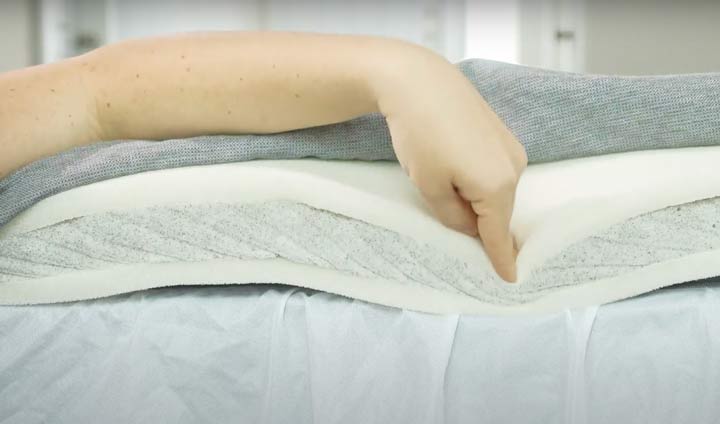 Casper
Casper is famous for pioneering the bed-in-a-box industry, but they make so much more than just mattresses. For instance, their foam mattress topper is ventilated for extra airflow and breathability. To make things even cooler, there's an infusion of graphite that helps pull heat away from the body, which is beneficial for hot sleepers. 
Benefits
This topper is especially durable. 
There are three foam layers, creating a great mixture of comfort and support.
The extra layer can also help relieve tension for people with back pain.
And Some Drawbacks
Though still under $200, the Casper mattress topper is more expensive than most of the other options on this list. 
Read our full Casper mattress topper review. 
See Latest Offers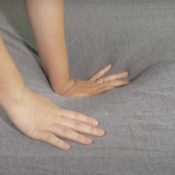 The Casper mattress topper has three comfort layers that provide excellent pressure relief. The graphite-infused foam layer helps keep sleepers cool all night long. Click the button below for the best deals on the Casper mattress topper.  
Best Value Mattress Topper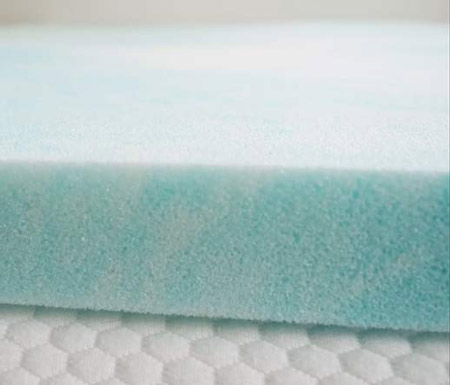 Dreamfoam
I know finances can be tight during college, as I personally remember consuming countless bowls of Easy Mac and Ramen. Those looking for a good value pick should consider the Dreamfoam, a topper priced at around $50 for a Twin XL. It features 2″ of soft memory foam, which gives the top of the mattress that slow-moving quicksand feel that one expects from memory foam.
Benefits
While it's only 2″ thick, most people, including back sleepers, should feel pressure relief on their shoulders and hips.
The memory foam contains a swirl of cooling gel to help dissipate heat.
The topper should contour the body, making for a significantly more comfortable sleep.
And Some Drawbacks
Although most side sleepers should feel significant pressure relief on the 2″ model, some of them may want to opt for the thicker 3″ model. 
It doesn't come with a cover, so you'll want to outfit it with a fitted sheet.
Read our full Dreamfoam mattress topper review.
Dreamfoam Mattress Topper Deals
Dreamfoam Gel Swirl Mattress Topper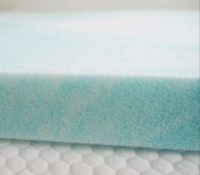 Dreamfoam Gel Swirl Mattress Topper
The Dreamfoam Gel Swirl is a soft memory foam mattress topper. It is a great fit for back and side sleepers. Click the link for the best price on this topper!
Best Mattress Topper For Side Sleepers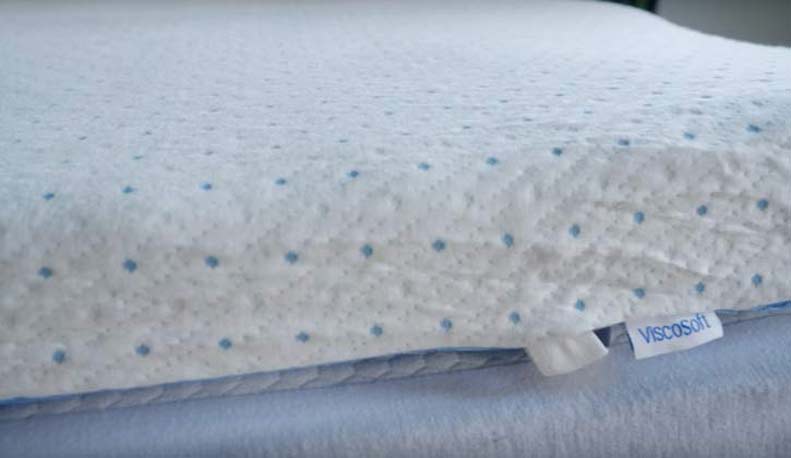 ViscoSoft
If side sleepers wake up with achy shoulders and hips, it might mean that their mattress is too firm. For those in this position, the ViscoSoft mattress topper could be a good option because it features 3″ of a very soft, slow-moving memory foam. Side sleepers should slowly sink in and feel that pressure melt away. Even larger people should feel some exceptional pressure relief on the ViscoSoft.
Benefits
Back sleepers should feel their hips sink in while the memory foam provides some fantastic contouring.
The memory foam contains cooling gel, which helps the breathable cover stay cool to the touch.
The cover is removable so it can be easily washed at home.
And Some Drawbacks
This is another soft mattress topper that likely won't be supportive enough for stomach sleepers.
Because of its classic memory foam feel, it might be difficult for combination sleepers to change positions.
Read our full ViscoSoft mattress review.
25% OFF
ViscoSoft Mattress Topper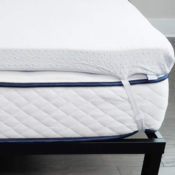 ViscoSoft Mattress Topper
The ViscoSoft mattress topper will soften a firm mattress by 2 points and provide excellent body contouring and pressure relief. Click the link below to save 25% on your purchase!
Best Memory Foam Alternative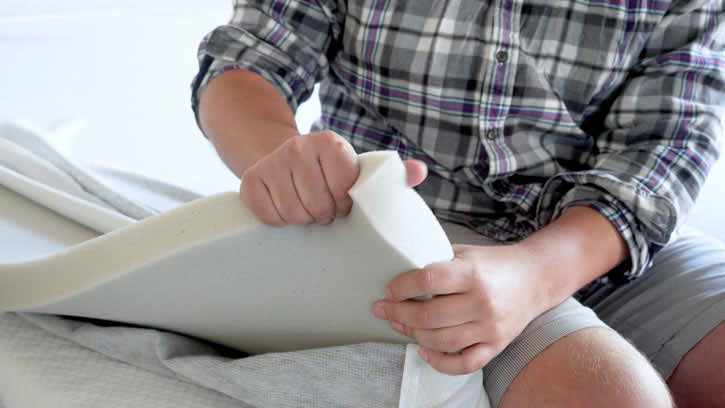 Tuft & Needle
For those who want a memory foam alternative, the Tuft and Needle should be a fantastic option. Instead of memory foam, the topper contains a responsive foam with a bit of bounce, so sleepers will sink in a fair amount without getting stuck.
Benefits
Back sleepers will feel the topper take the shape of their body while side sleepers will feel less pressure on their shoulders and hips.
The Tuft & Needle's responsive foam is open-celled, making it more breathable and cooler-sleeping than standard memory foam.
Heavier side sleepers shouldn't bottom out on the Tuft & Needle.
And Some Drawbacks
The topper has a Luxe Cover built with a polyester blend. While the design is meant to prevent sheets from bunching up, it also means the topper isn't machine-washable.
Read our full Tuft & Needle mattress topper review.
15% Off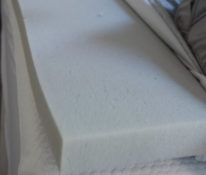 The Tuft & Needle mattress topper is a great choice for back sleepers, side sleepers, and those who like a responsive foam feel. Click the button to get  up to 15% off.
What to Consider When Buying a Mattress Topper for College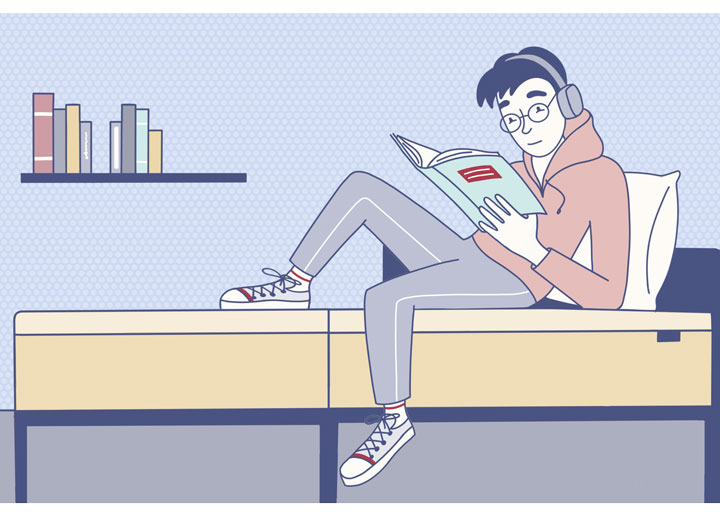 Still undecided? Here are a few things to think about when choosing the best mattress topper for college.
Mattress Size
This may seem like an obvious point, but make sure to pick the right-sized mattress topper. Check to see the exact dimensions of the mattress in the dorm room—most are going to be either Twin (38″ x 75″) or Twin XL (38″ x 80″). Students can measure themselves or ask the college administration about size.
Learn more about mattress sizes.
Sleeping Position
Side sleepers are going to want a softer mattress topper, back sleepers should look for a topper that's soft but not too soft, and stomach sleepers are going to want a mattress topper that gives them more support, especially on their hips.
Feel Preferences
Not all mattress toppers feel the same and, while it is true that the majority of them feature some kind of memory foam, some contain other materials like latex or a foam alternative. For those who like to slowly sink into their sleeping surface, memory foam should work. For those who want something bouncier, latex foam will probably be a better choice. See our list of the best latex mattresses to get a better idea of how this feels.
Budget and Durability
Of course, budget is going to be a major concern, and all of these toppers are going to be under $200 for a Twin or Twin XL topper. However, the lower we go in price, the less durable your topper might become. For example, a cheaper memory foam topper probably doesn't contain the highest-density memory foam, and it might not last as long as a pricier topper that contains high-density memory foam.
RELATED: College Sleep Resources & Accessories
Other Sleep Accessories for a College Dorm Room
A mattress topper is just one item college students should consider if they want to sleep better in their dorm room. Here are a couple of other handy items that can ensure they get the best sleep possible.
RELATED: The Ultimate Guide to Sleeping Better on a College Campus
Summary
Don't settle for poor sleep. Give it the old college try and make that mattress more comfortable!
Featured image: Alexandre Rotenberg/Shutterstock
Marten Carlson
Marten is Senior Editor at Mattress Clarity. He covers the mattress industry as well as sleep science news. He is specifically interested in the connection between sleep and overall health. Marten has written for media publications like Consequence of Sound and received a master's degree in Film Studies from Emory University. He comes from Franklin, Indiana, and spends all the time he can writing, directing, and acting in films. He has directed genre short films and features. His newest film, Starlets, recently premiered at the River Town Film Festival in Clinton, NJ. He also stars in the upcoming thriller, Sour Bear. His next film, At The Hop, is a hot rod actioner with a horror twist.