The Helix mattress protector is a comfortable and breathable fitted-style mattress protector that could be the perfect complement to a Helix mattress (or another type of mattress no more than 15" thick). Read on for my full review and personal experience with the protector.
Key Features
Fitted sheet style protector
Top knit: 100% polyester
Backing: 100% polyurethane
Side panels: 100% polyester
Machine washable, dryer safe, and simple to spot treat
Compatible With Any Mattress but built specifically for Helix
100% Waterproof
May only be returned unopened in original packaging within 30 days
1 Year Warranty
Can fit mattresses up to 15" deep
Comes in : Twin, Twin XL, Full, Queen, King, CA King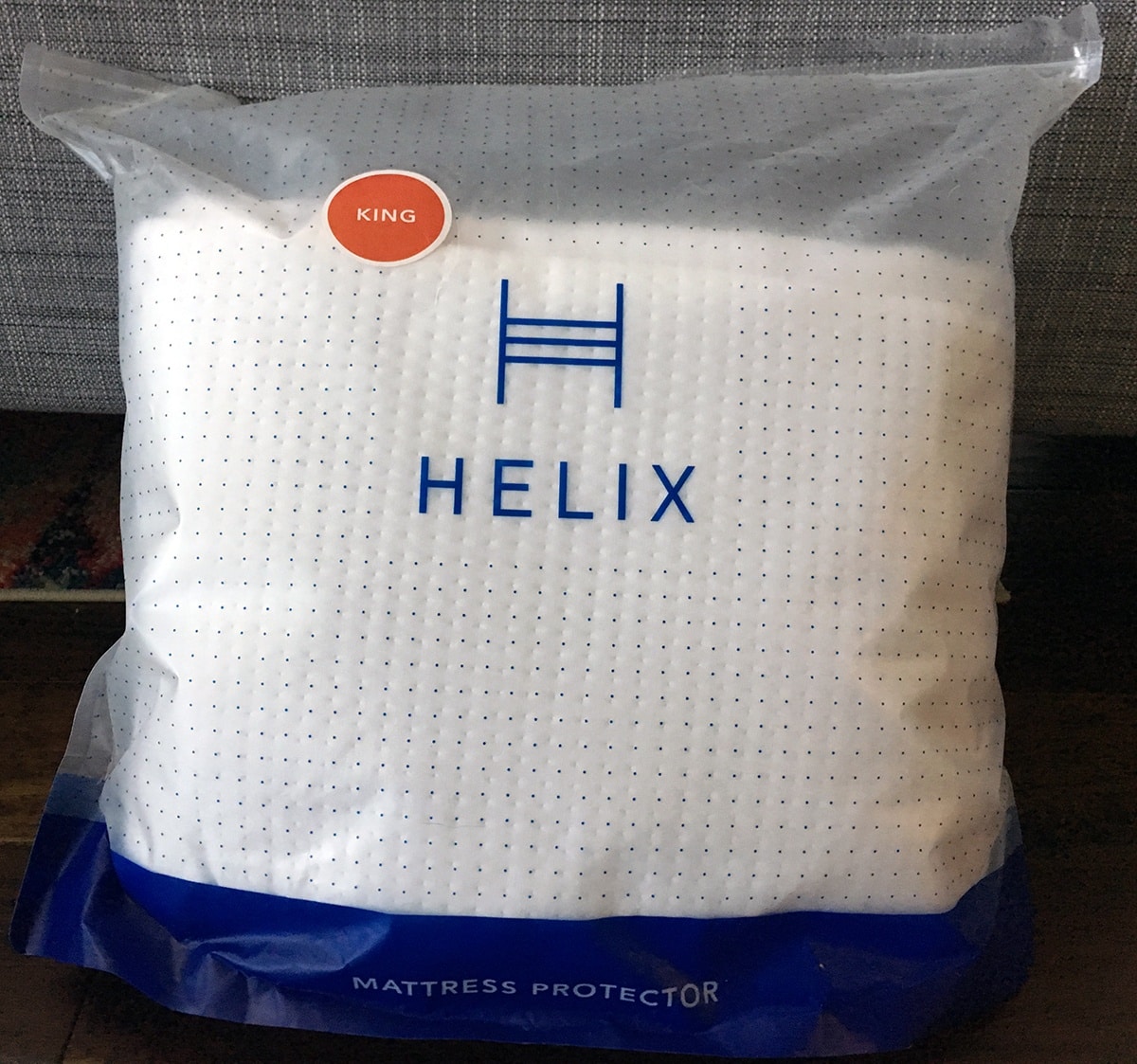 Pros
Super soft top knit
Virtually noiseless
100% waterproof
Easy to care for
Compatible with any type of mattress (no more than 15″ thick)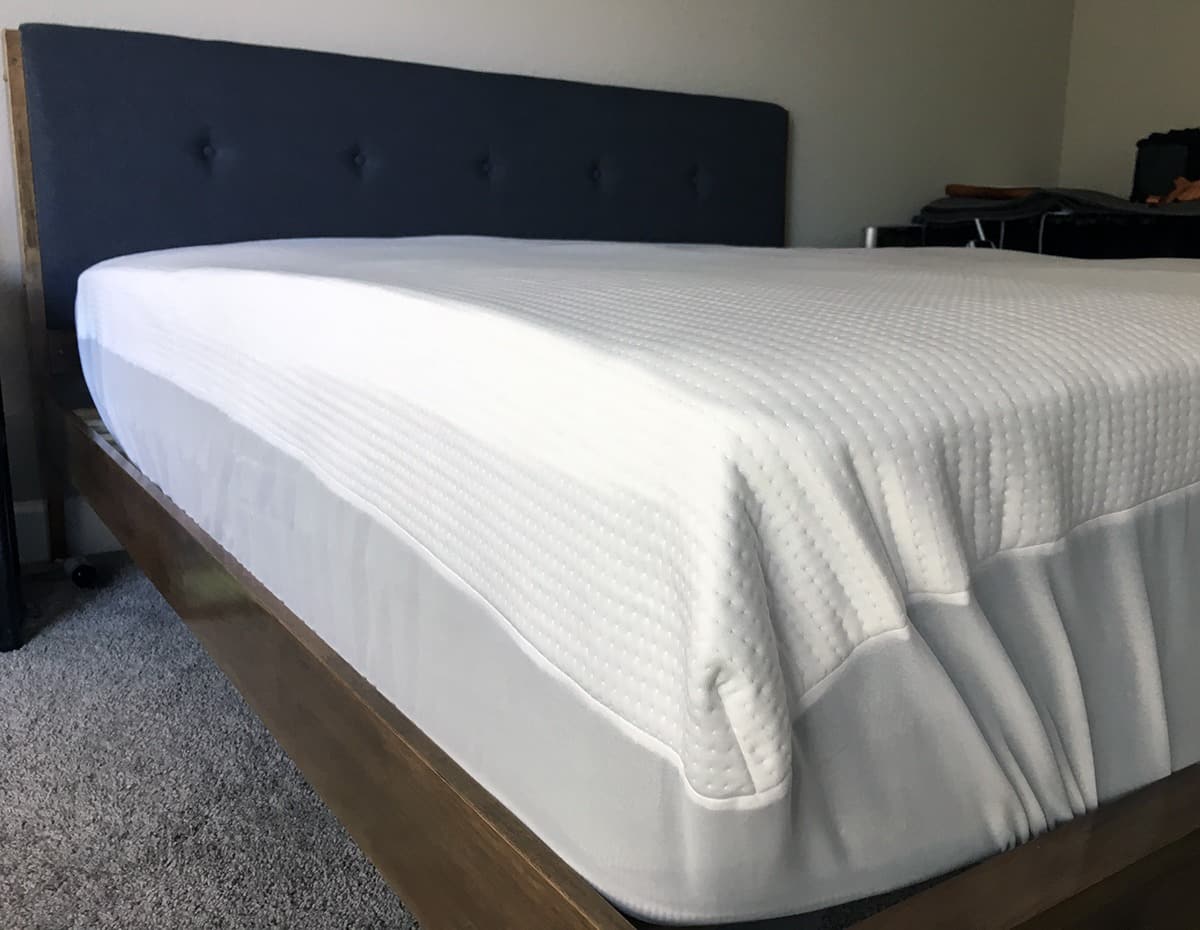 Cons
Slightly loose on mattress less than 15"
Not an encasement mattress – won't prevent bed bugs
No risk-free trial
Not affordable for all budgets
Who Is This Ideal For?
Helix says their mattress protector will fit any mattress (that's no more than 15" deep) but it is specifically designed with the Helix mattress in mind.
The top knit fabric is designed to mimic the fabric on top of the Helix mattress in addition.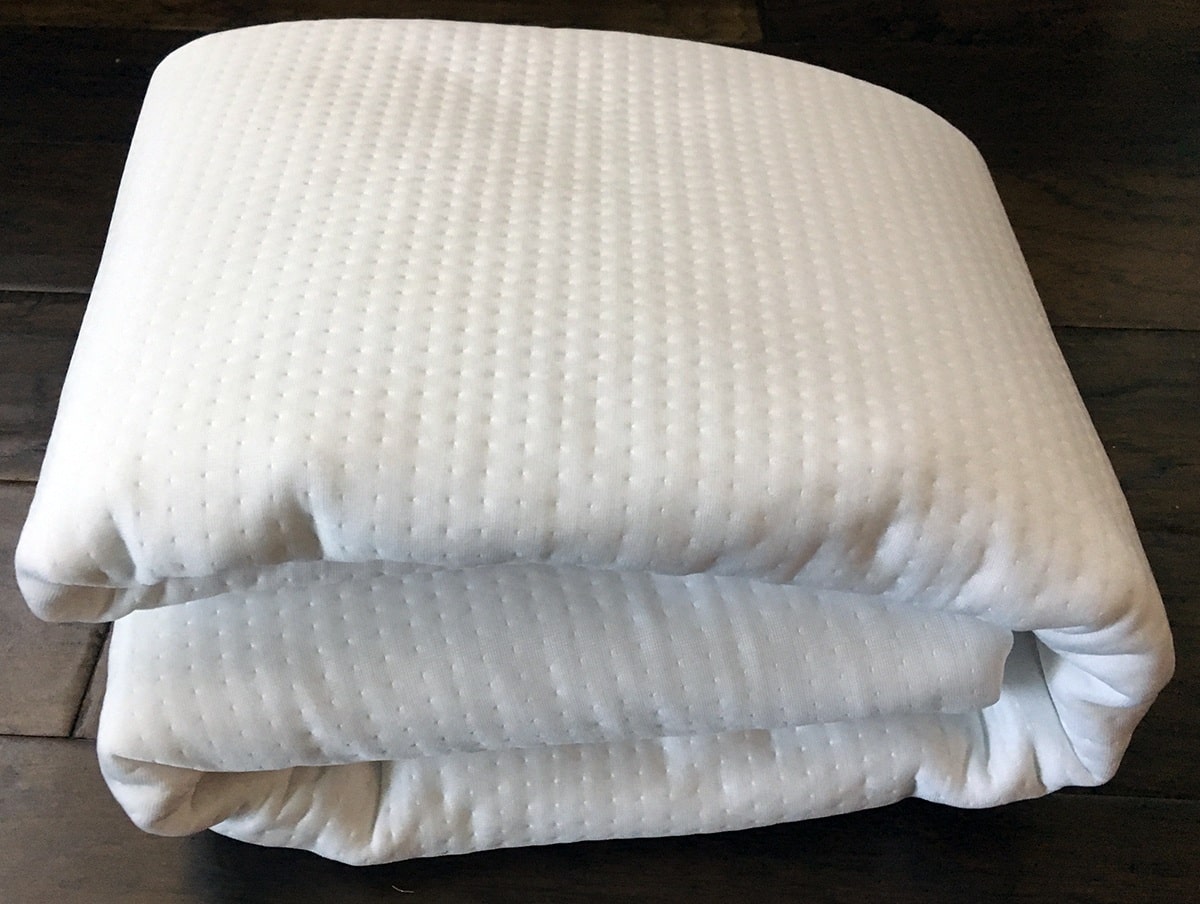 Overall, this could be potentially a good fit for anyone looking for a fitted mattress protector that wants waterproof protection on top and a comfortable and soft cover that they can easily throw in the washing machine.
Waterproof Test
Most mattress protectors these days promise to stop fluids from spills or accidents getting onto your mattress. I always like to test them out and make sure they really are waterproof like they may claim.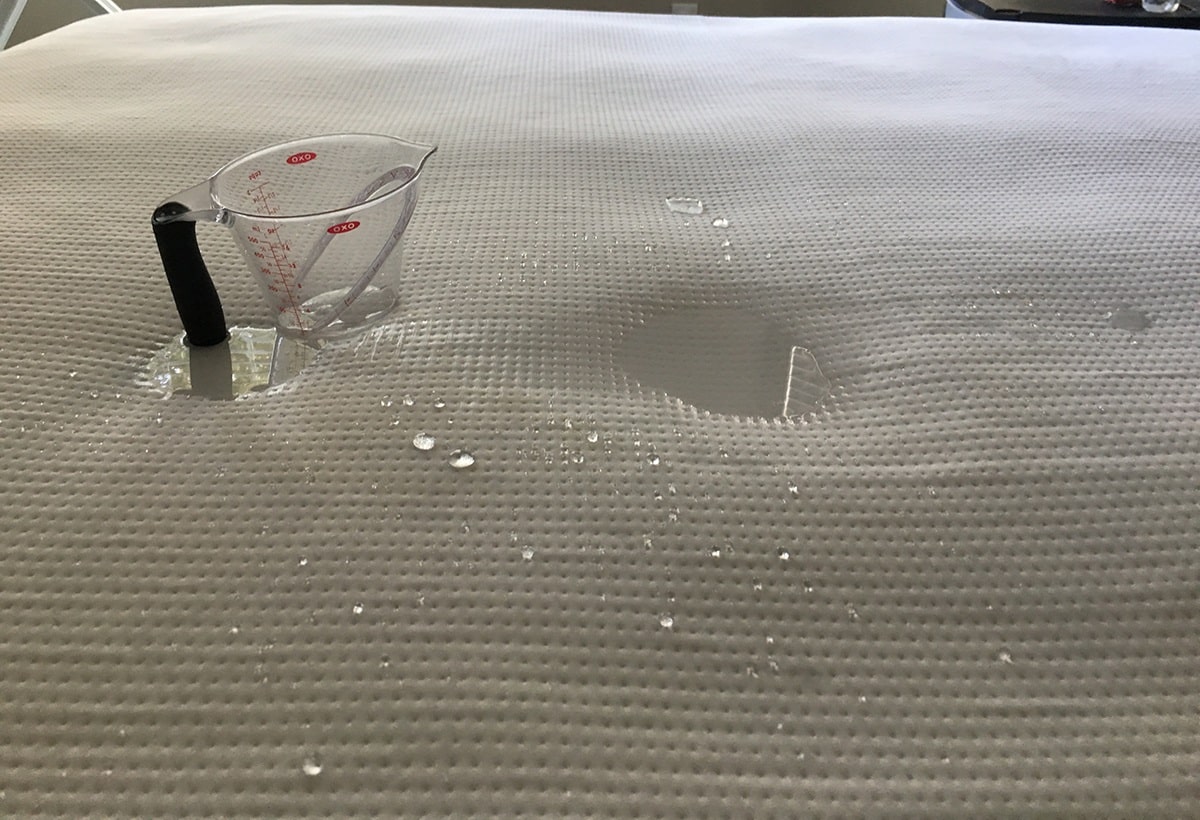 The Helix protector has an especially soft polyester fabric on top but right beneath that is a backing layer of 100% polyurethane that should stop water from getting through to the mattress.
I initially poured 8 ounces of water on top of the Helix mattress protector. The water pooled immediately but eventually soaked into the protector to provide a true test. I left it for a couple hours, checking occasionally – and found no leaks or dampness.
Additional Considerations
Size and Noise: While the protector is designed with the 10" thick Helix mattress in mind, it actually fits mattresses up to 15" thick from my experience. This means that there may be some extra fabric around the sides of the bed for people using it with a mattress less than 15", which could potentially be an issue.
Sometimes extra fabric can lead to looseness and "noise" from the rustling of the protector against the mattress, so that is definitely something to note.
I tested the King size protector on a 12-inch mattress, meaning there was potential for excess fabric. I had a little bit of excess fabric but I was able to tuck it in under the bed with the elastic grip of the protector.
There was a little bit of movement but for the most part, the mattress protector stayed snugly on my mattress and could barely be felt under my Bamboo Sheets Shop sheets.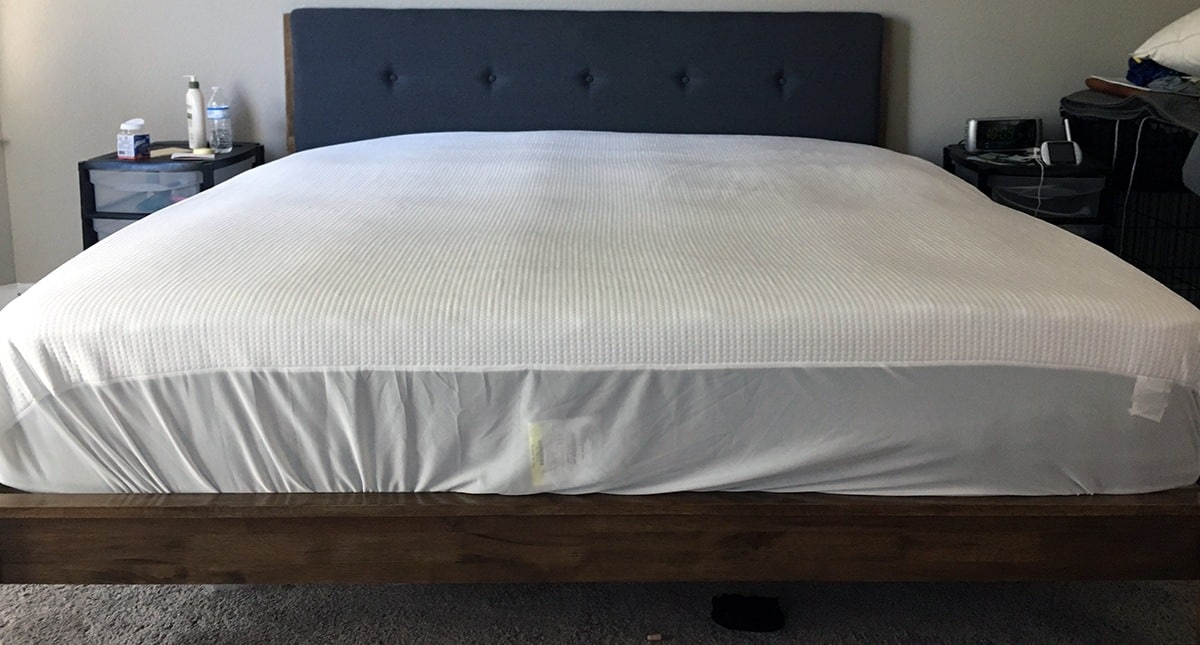 Breathability: The protector did a good job of breathing well from my general experience. I never woke up hot or uncomfortable while I tested the protector.
Helix Mattress Protector
Summary
The Helix mattress protector is soft, waterproof and compatible with any mattress up to 15" thick. It fits well and can hardly be felt underneath. May not be affordable at all budget levels.
Price and Value
On Helix's website, the protector ranges from $75 – $99. Mattress protectors tend to vary greatly in price since there are so many types and materials that can be used. At this price the Helix protector might not fit every budget but it's not the most expensive protector I've seen on the market.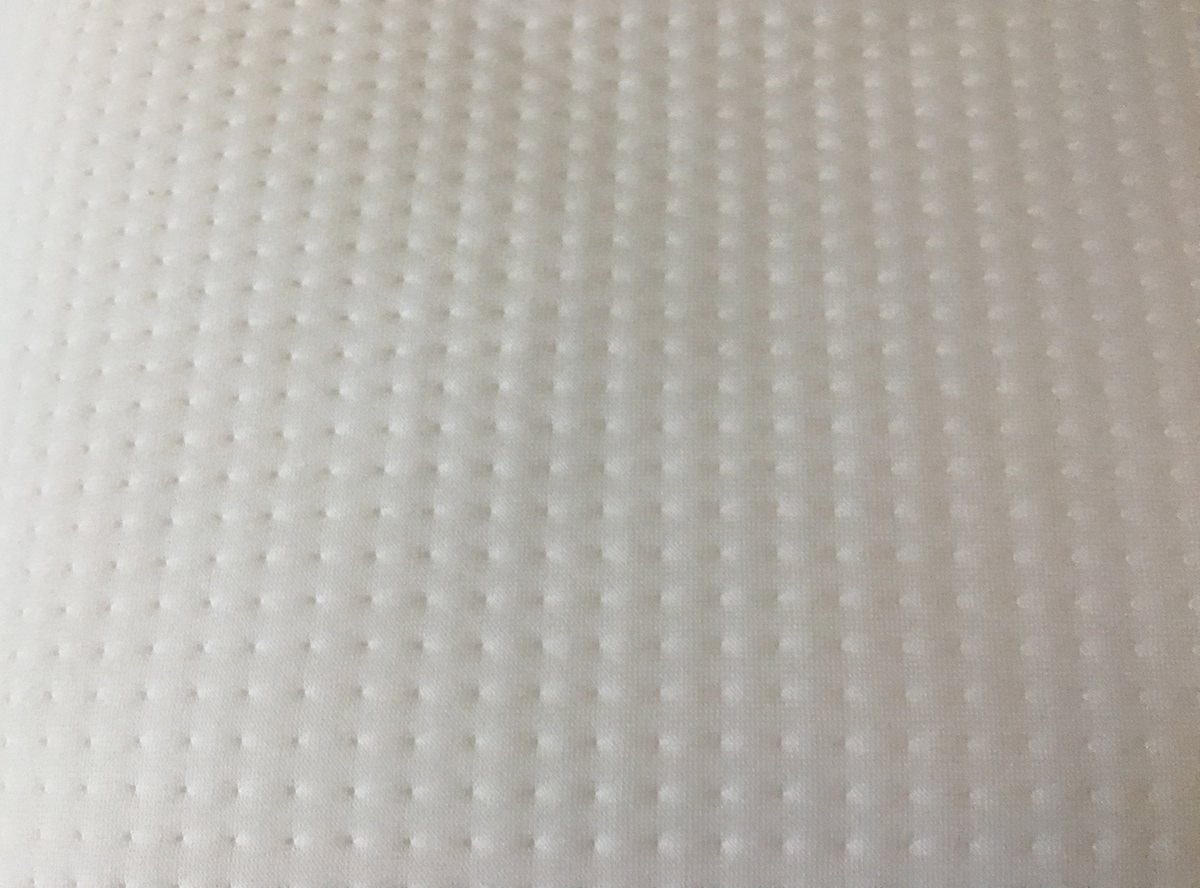 The Helix mattress protector is a solid option. It's thick, durable, easy to clean and goes onto most mattresses with ease.
If anyone is looking for a protector to complement the Helix mattress, this would be an excellent option. Other mattresses will work well with the bed and the top knit fabric makes it feel invisible underneath your sheets.
Check out other top rated mattress protectors, here. 
Katie Golde
Katie manages the day to day operations of the Mattress Clarity news site and reviews sleep products in addition to writing and editing sleep news. She hails from Austin, where she lives with her growing family. She is a Certified Sleep Science Coach and has a master's degree in Journalism from Northwestern University and has a background in health and science content. Her work can be found in print and online publications like Discover Magazine, USA Today and The Huffington Post.