I slept soundly and comfortably during my review of the 500-thread count luxury bamboo sheets from the Bamboo Sheets Shop. These high-end bamboo sheets are silky soft, simple to care for and look gorgeous on any bed.
This review will go over the details of the sheets, including the main highlights and takeaways, plus some things to consider before buying. This full video review and written review were created in order to help consumers make a more informed purchasing decision – happy shopping!
Click Here To Get The Best Deal On These Sheets
Key Features
Includes: 1 Flat Sheet, 1 Fitted Sheet, 2 Pillowcases
Sizes vary by color; range from Double to California King
5 Color Options (I reviewed the Charcoal color)
500 Thread Count
100% Bamboo Rayon
Sateen Weave (satin finish)
Natural Fibers
Hypoallergenic
Care:

Machine Wash / Cold Water
Machine dry
Can iron
Do not bleach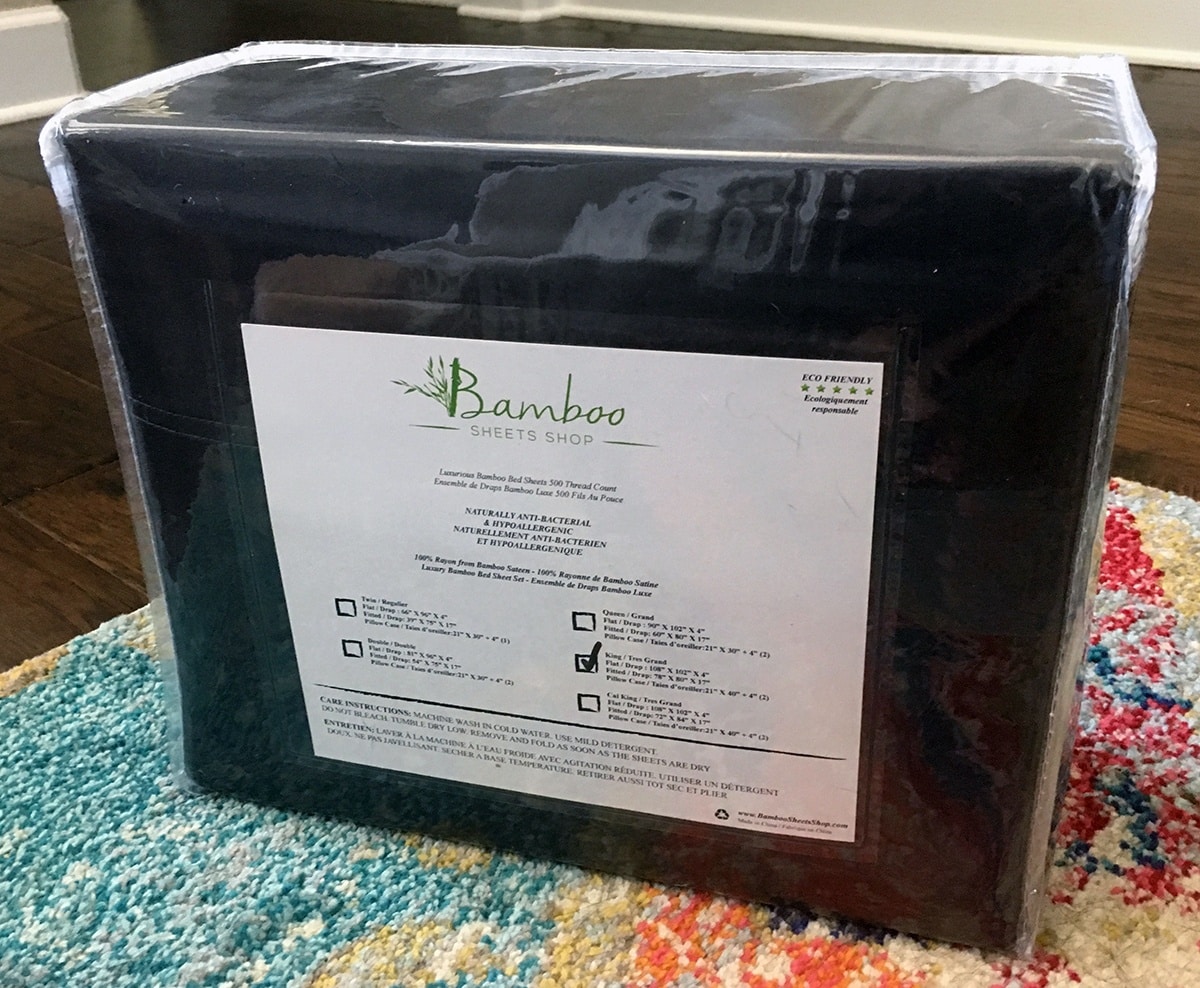 Pros
Extremely soft feel
The satin finish gives a luxurious feel
Hypoallergenic
Machine washer & dryer friendly
Cons
Click Here To Get The Best Deal On These Sheets
My Experience
As soon as someone touches these sheets they will definitely understand why they have "Luxury" to their title.
Bamboo sheets, in general, are known for being extremely soft and lightweight but the added sateen weave to the sheets gives it an ultra-sophisticated and silky feel.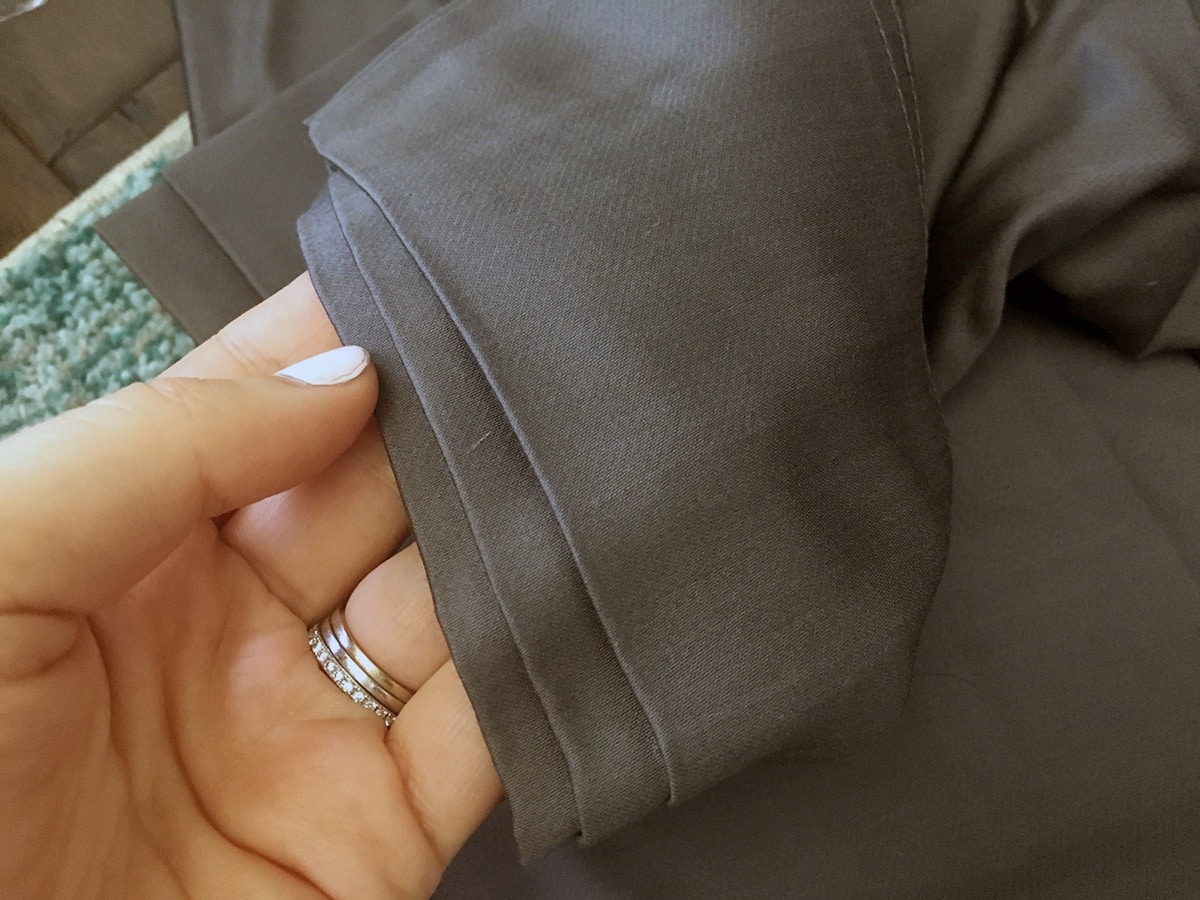 These sheets are 500 thread count also feel slightly heavier and more substantial than other bamboo sheets I have tried.
Even though these sheets had a thicker quality to them, generated by the sateen weave, I had no problems with breathability and felt my temperature stayed stable during my review.
The Bamboo Sheets Shop luxury sheets come in a variety of neutral colors, including Ivory and Tan and a darker Charcoal, which I am reviewed.
Customers can machine wash and dry the sheets – they should follow the directions indicated on the tag. Although they can throw them in the dryer, individuals should try to treat them a little more delicately than the average sheets.
With proper care, bamboo sheets can be very durable – that means avoiding harsh detergents, bleach of any sort and drying on a lower heat setting.
Bamboo sheets have the tendency to wrinkle easily, and these are no exception. I suggest that people can iron them if the wrinkles become bothersome, but that could take a while if someone has a large bed.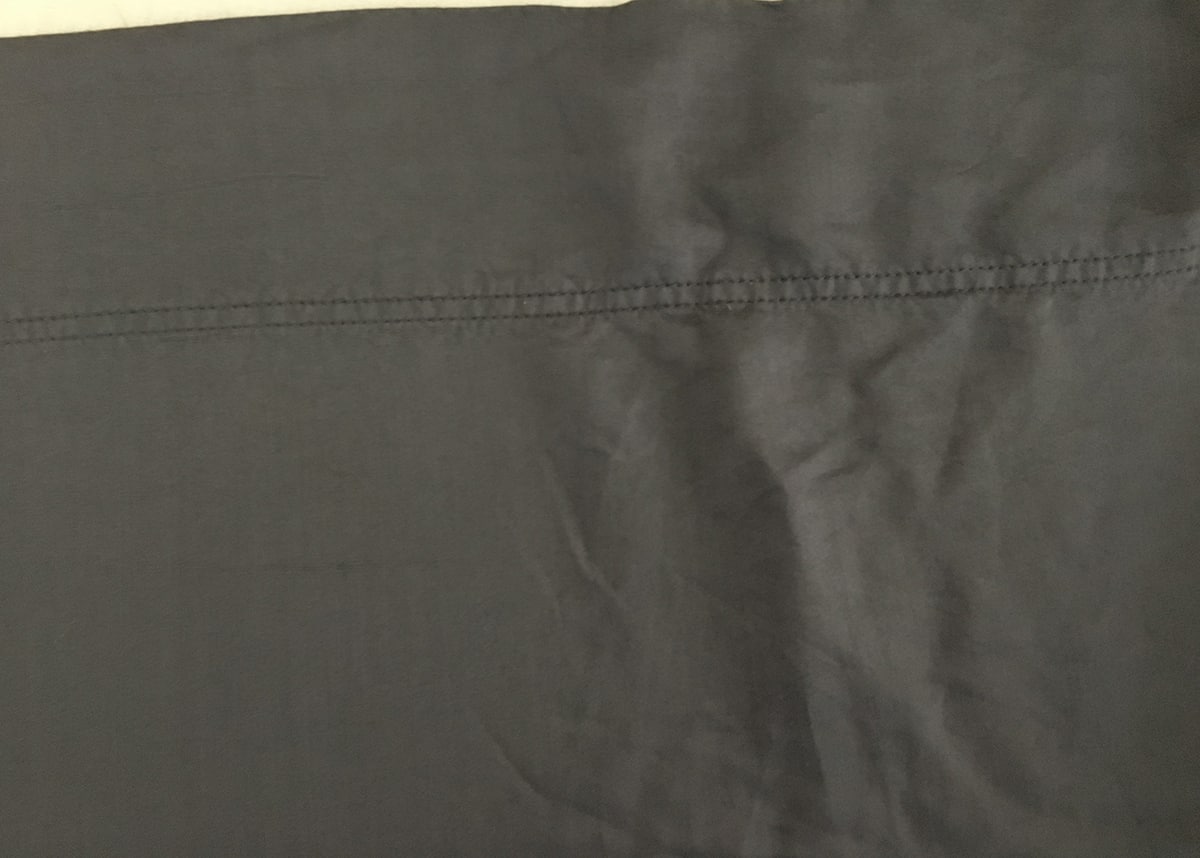 Based on my experience, it is best to take them out and put them on the bed immediately after they've finished drying. Consumers should still be prepared for some wrinkling after a few nights of sleep.
Things To Consider Before Buying
Bamboo sheets are believed to hold many of the same natural and eco-friendly properties that the bamboo plant contains. Bamboo is naturally antibacterial, deodorizing and moisture-wicking.
There is some debate as to whether bamboo sheets – which are often made from rayon or viscose from bamboo – still contain these same qualities after the manufacturing process.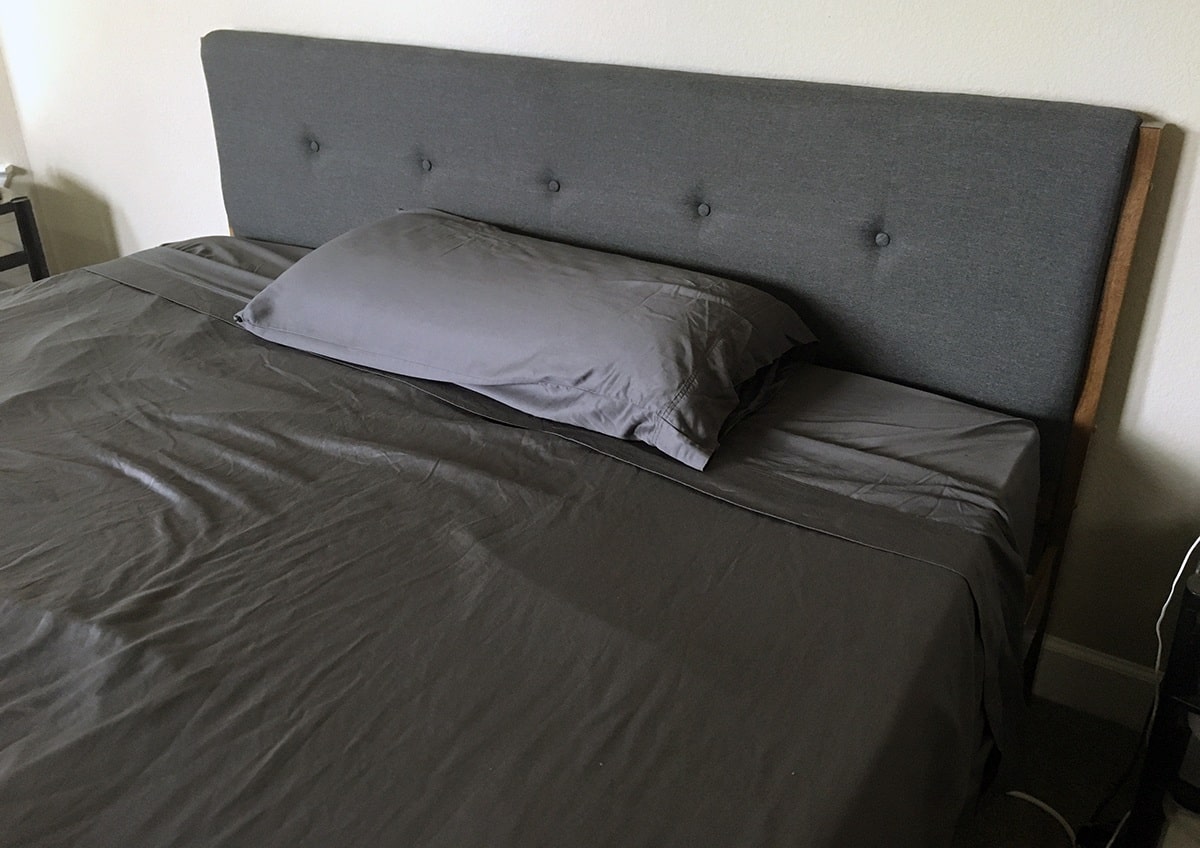 The Federal Trade Commission warns customers that when bamboo is processed into rayon, "no trace of the original plant is left." When I read this I can't help but be skeptical about some of the promises that are made with bamboo sheets. But regardless, they are still incredibly soft and luxurious feeling.
Read more about the manufacturing of bamboo bed sheets here.
Sheets from the Bamboo Sheets Shop are also OEKO-TEX Standard 100 certified. This is a good thing to look for with sheets. The Oeko-Tex Standard 100 is a well-known independent environmental testing and certification system that works to make sure harmful substances stay out of textiles.
On top of the certification, Bamboo Sheets Shop says their sheets are environmentally friendly and 100% biodegradable. According to them, that means sun and soil microorganisms can biodegrade the natural cellulose fiber in bamboo.
These sheets do not contain anti-wrinkling agents or chemicals and I've never heard of biodegradable bamboo sheets before. I think it speaks to their manufacturing process and environmental considerations.
500 Thread Count Luxury Bamboo Sheets
Summary
These sheets are super luxurious and soft. They are extra silky thanks to their sateen weave. They can be prone to wrinkles and pricier than other sheets but once you get into bed I doubt you will regret the purchase.
Overall
I thought Bamboo Sheet Shop's Luxury 500-thread count luxury bamboo sheets lived up to their name with their quality, eco-friendly considerations, and silky-soft feel.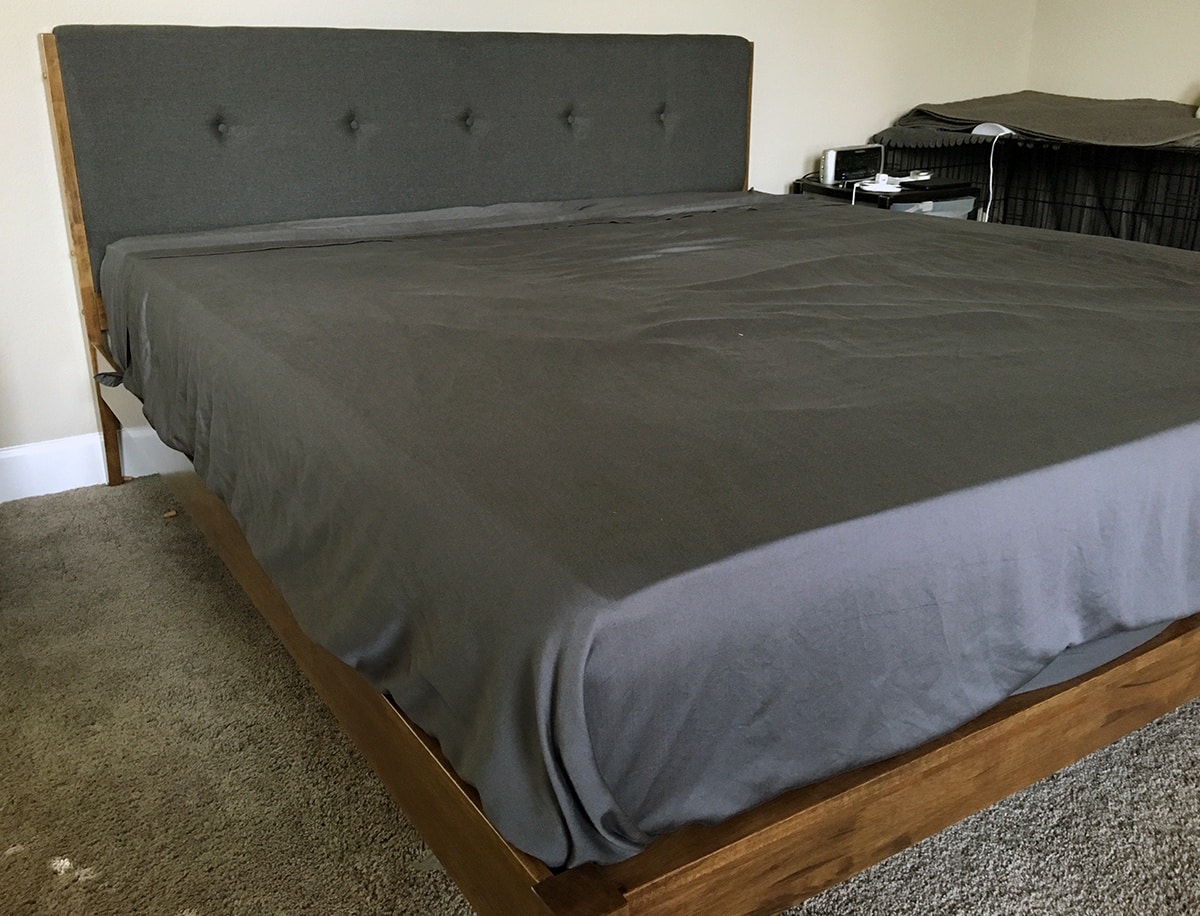 Their sateen weave and thicker feel make them feel high end but substantial. They come in a variety of great colors and can be machine washed and dried – just make sure to follow the care instructions carefully.
People will need to be prepared for wrinkles, which is common with all bamboo sheets. The sheets may be on the pricier end for bamboo sheets, but if someone wants to splurge, they probably will not be disappointed.
Katie Golde
Katie manages the day to day operations of the Mattress Clarity news site and reviews sleep products in addition to writing and editing sleep news. She hails from Austin, where she lives with her growing family. She is a Certified Sleep Science Coach and has a master's degree in Journalism from Northwestern University and has a background in health and science content. Her work can be found in print and online publications like Discover Magazine, USA Today and The Huffington Post.