Shoppers may want to direct their attention towards the purchase of new bed sheets and pillows in the new year, say retail experts.
January is a time when many retailers, including large department stores, like Macy's  and online retailers like Overstock.com, hold "White Sales" to clear out their inventory of bedding and other household accessories, like towels and blankets. Nasdaq predicts that you can find deep discounts on clearance items – they say to expect up to 60 to 70 percent off bedding.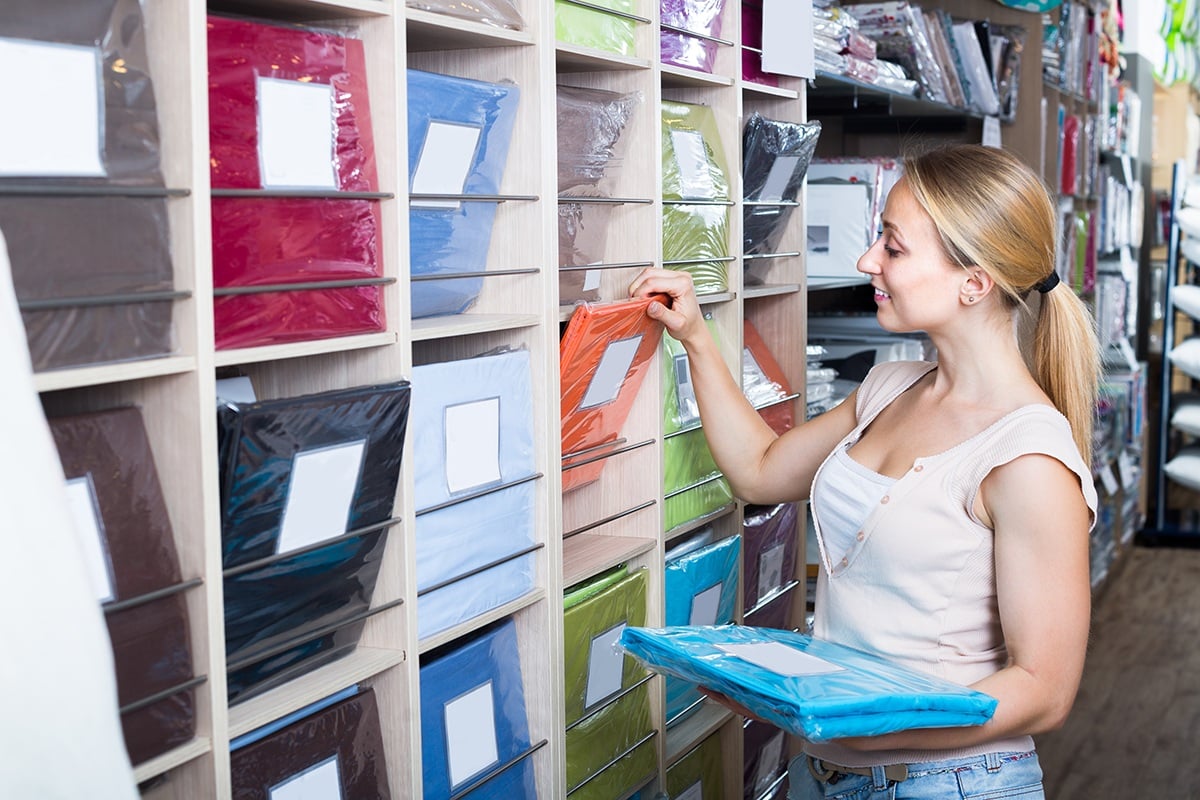 Iakov Filimonov/Shutterstock
White Sales – also known as Winter White Sales – dates back to 1878 and Philadelphia's largest department store, Wanamaker. Store owner John Wanamaker (also the inventor of the price tag) came up with the idea to boost sales in the post-holiday season and get customers in the door, according to PBS.
"The inspiration to do a white sale after the holidays was tied into the idea of having a clean house, 'a fresh start' for the New Year," writes luxury linen company Schweitzer Linen in a blog post.
"The reason it was called a white sale is simple, most bed linens and towels were only available in white during this period. Later in the 1950's when colors and prints were becoming popular, they were added to the 'White Sale' and the name remained the same."
The modern-day White Sale is now available through both online and in-store. And discounted products have also grown from linens to other household items like towels, kitchen utensils and even some furniture and clothing, depending on the retailer.
Some of the biggest deals during the White Sale in January 2017 came from retailers like Target, Crate & Barrel, online retailer Joss & Main, Kohls and West Elm.
If you have your eye set on new linens in January, it may be well worth doing some research in advance and figuring out what type is best for you before the sales begin. Bamboo bed sheets have become increasingly popular, although you may need to shop for them differently than you would cotton sheets.
Related: Our Top Picks for Best Memory Foam Pillows
Retailers should start announcing their sales early in January 2018, so keep your eye out (and check our latest blog posts) to see where you can get the best deals for your bedding basics.
Featured image: BestPhotoPlus/Shutterstock