Online mattress retailer Casper opened its first brick-and-mortar store, the Casper Sleep Shop, in New York City's Noho neighborhood last month, reports the Washington Post and other media outlets.
The 3,000-square-foot shop is the sleep brand's first permanent shop. The company has experimented with a slew of pop-up shops and trucks over the past few years, as well as a partnership with Target to sell in their stores.
Save up to 20%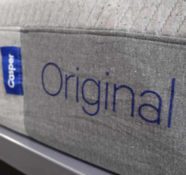 Casper is a great value that is also a great fit for all three sleeping positions. Click the button to save up to 20% on your purchase!
In addition to the brand's three mattresses, customers will get to see and feel other products in the Casper store, like their sheets set, mattress protector, duvet, pillow, and even Casper's dog mattress.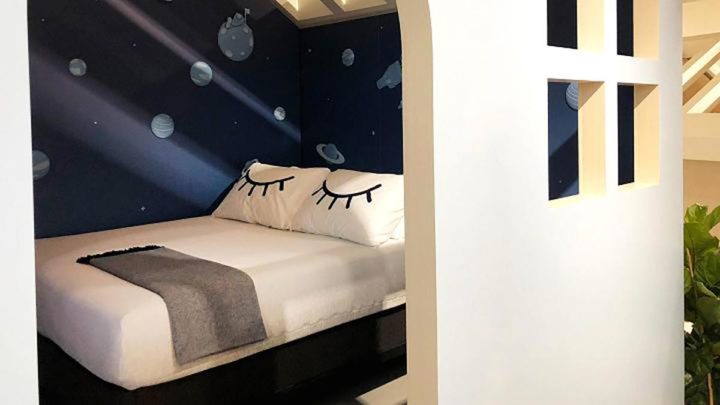 "In its first permanent store, customers will be able to sample products in one of six miniature homes that look like art installations," writes Elizabeth Segran for Fast Company.  "The design of the homes will change every few months. Customers can purchase products either to bring home immediately or have delivered. The store will also host sleep- and wellness-related events throughout the year."
Philip Krim, one of Casper's five co-founders, told Abha Bhattarai at the Washington Post that in the company's early days shoppers would come to their office – then a one-bedroom New York City apartment – to try out their product.
"On day one, we had someone knock on our door and say, 'I'm here to try out the mattress,' " Krim said. "That's when we realized, by accident, just how important the physical experience was going to be," Krim says the team was quick to re-imagine their conference room as a "makeshift" bedroom and began inviting potential customers to test the mattress.
The new store at 627 Broadway may be just the beginning of Casper's foray into permanent locations – and one could be headed to your city. Krim told CNBC that the company's goal is, "to learn from the store opening, to see how shoppers react and plan from there." Krim also said other markets for the brand include Los Angeles, San Francisco, Austin, Atlanta, and Chicago.
To check out our review of Casper's original mattress, click here.
FAQs
Where can I buy a Casper mattress?
Interested shoppers can buy the Casper mattress online or at one of their sleep stores. The first store Casper opened is located in New York City's Noho neighborhood.
Can you buy a mattress in a Casper store/
Yes. In Casper stores, shoppers can buy a mattress to either take home immediately (depending on what's in stock at the store) or arrange to have it shipped to their homes.
All images courtesy of Casper
Katie Golde
Katie previously managed the day to day operations of the Mattress Clarity news site and reviews sleep products in addition to writing and editing sleep news. She hails from Austin, where she lives with her growing family. She is a Certified Sleep Science Coach and has a master's degree in Journalism from Northwestern University and has a background in health and science content. Her work can be found in print and online publications like Discover Magazine, USA Today and The Huffington Post.