In an effort to help in-store retail sales associates stay ahead of the ever-changing mattress market, The Better Sleep Council has created an infographic that breaks down shopping demographics based on age and gender.
The Better Sleep Council is the consumer-education arm of the International Sleep Products Association (ISPA). They compiled their data from their Better Bed Quizzz as well as other consumer research, according to a report from BedTimes Magazine.
Mary Helen Rogers, ISPA vice president of marketing and communications, told BedTimes, "Our goal is to provide our industry [with] insights on today's consumer: what they are thinking, how they shop and their perceptions of sleep and their mattress."
Breaking It Down
The Mini Field Guide to the Mattress Shopper interactive infographic splits consumers into three age brackets: 18 to 34, 35 to 54, and 55+.
In each bracket, the guide features informative statistics on customer knowledge of mattresses, sleep position, and satisfaction with current sleep. All this information is there to assist sales associates in understanding customer concerns and, ultimately, making the sale.
For instance, customers between the ages of 18 and 34 have most likely never purchased a mattress before. They are also the most likely to buy a mattress online, so the guide instructs associates to keep these younger customers "engaged and educated."
RELATED: Guide To Buying A Mattress Online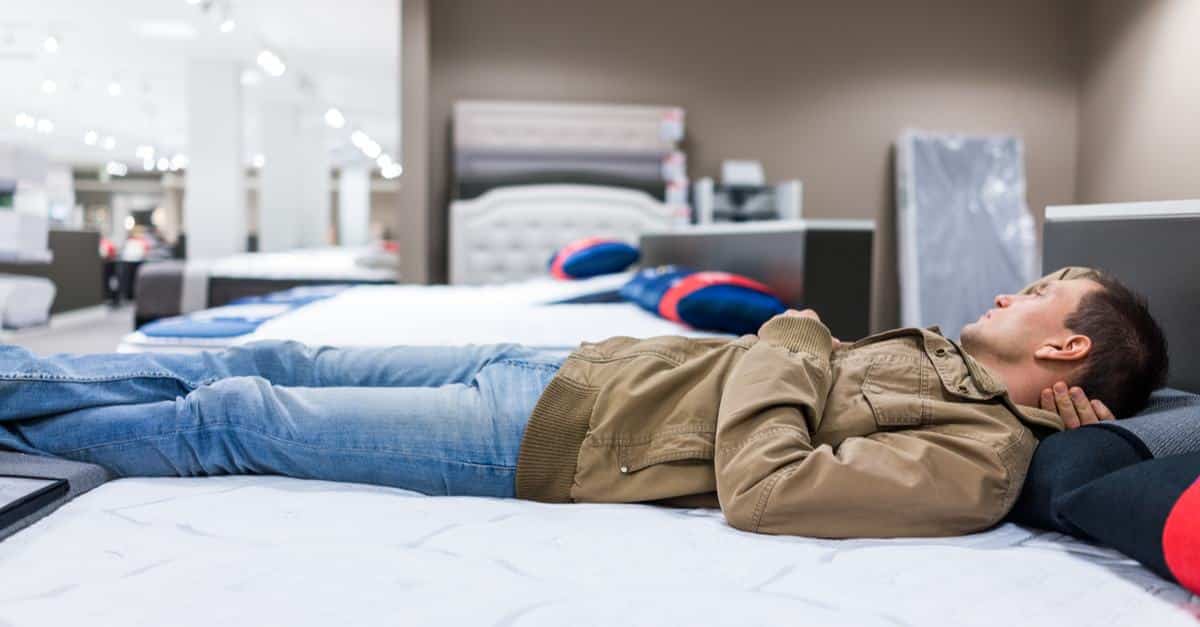 Kristi Blokhin/Shutterstock
Interesting Figures
While the guide is really meant for sales, some of the information is interesting beyond the sales arm of the mattress industry. For instance:
Most men between the ages of 35 and 54 think that a Queen-size mattress should cost more than a King-size.
Twenty-eight percent of sleepers between the ages of 18 and 34 work in bed or watch television while they go to sleep.
Only 45 percent of the 18-to-34 demographic get more than seven hours of sleep a night.
Making The Sale
BedTimes hopes the information revealed by their survey will help in-store retailers and associates better understand their customers.
Rogers says, "Everyone sleeps, but not everyone prioritizes it the same way. We all have opinions, likes and a specific budget in mind. When [retail sales associates] better understand who they are talking to and, in general, consumers' shopping behaviors and preferences, it can help them complete the sales transaction more quickly and increase the opportunity for up-sale and accessory sales."
Featured image: Freeograph/Shutterstock
Marten Carlson
Marten is the Lead Reviewer at Mattress Clarity. He is a Certified Sleep Science Coach and covers the mattress industry as well as sleep science news. He is specifically interested in the connection between sleep and overall health. Marten has written for media publications like Consequence of Sound and received a master's degree in Film Studies from Emory University. He comes from Franklin, Indiana, and spends all the time he can writing, directing, and acting in films.