During Hurricane Harvey, thousands of people were displaced from their homes. Many of them are returning to houses damaged by water and mud, which require cleanup at best or are completely uninhabitable at worst.
Among those helping hurricane survivors rebuild are mattress and bedding companies, providing a dry bed for people in need.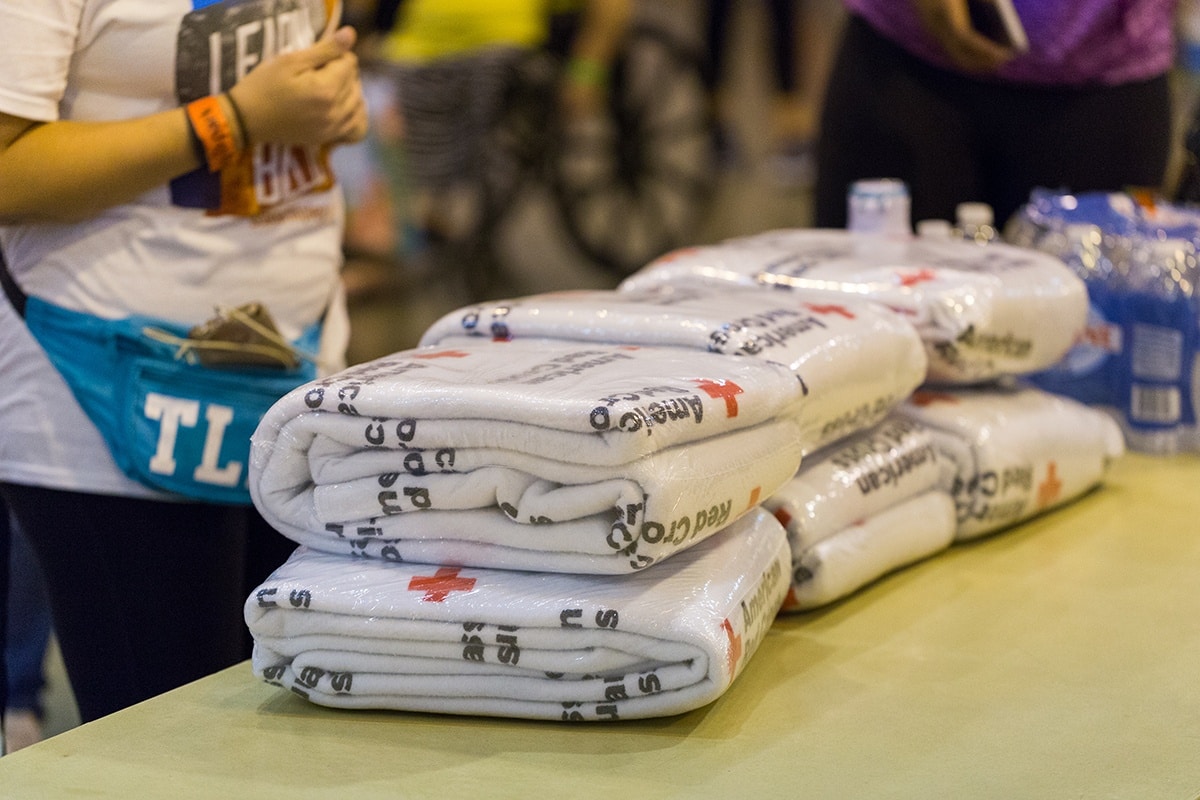 Staff at the NRG Center in Houston are stocked with supplies. michelmond/Shutterstock
Mattress Firm franchises in Sioux Falls, SD and Sioux City banded together to donate $20,000 to the American Red Cross, helping provide emergency survival kits for people staying in shelters.
The Mattress Firm corporate HQ will donate $1 million in product to nonprofits helping people who lost their homes in the flooding. In addition, portions of every purchase made at any Mattress Firm store by September 5th were donated "to provide up to an additional $1 million of pillows, blankets, and mattresses for people who have lost their homes and have to rebuild."
Finally, the company is accepting donations of essential items at their locations in Austin, College Station, Dallas-Fort Worth, Harker Heights, Killeen, San Antonio or Temple, TX, promising to transport those items to Harvey survivors.
Online bedding retailer PureCare is donating 500 "sleep essentials" packages, which include total encasement protectors, pillows, sheets and sleep masks, to families in need, according to an article online at BedTimes Magazine.
Mattress1Onehas pledged to donate $50,000 in cash and over 1,000 mattresses and box springs. New Jersey mattress companies Eclipse International and Eastman House are teaming up with Sleep Designs to manufacture and donate twin mattresses to Harvey families in shelters.
Individuals are providing bedding on a smaller scale. Katie Harper, a 9-year-old from Baton Rouge, LA, sews blankets and pillow cases after school every day. "Last year it happened to us and a lot of friends had flooded," Katie explained to news outlet WAFB. "So, I wanted to make some pillows and blankets for them in Houston." As of last weekend, she'd completed 10 bedding sets.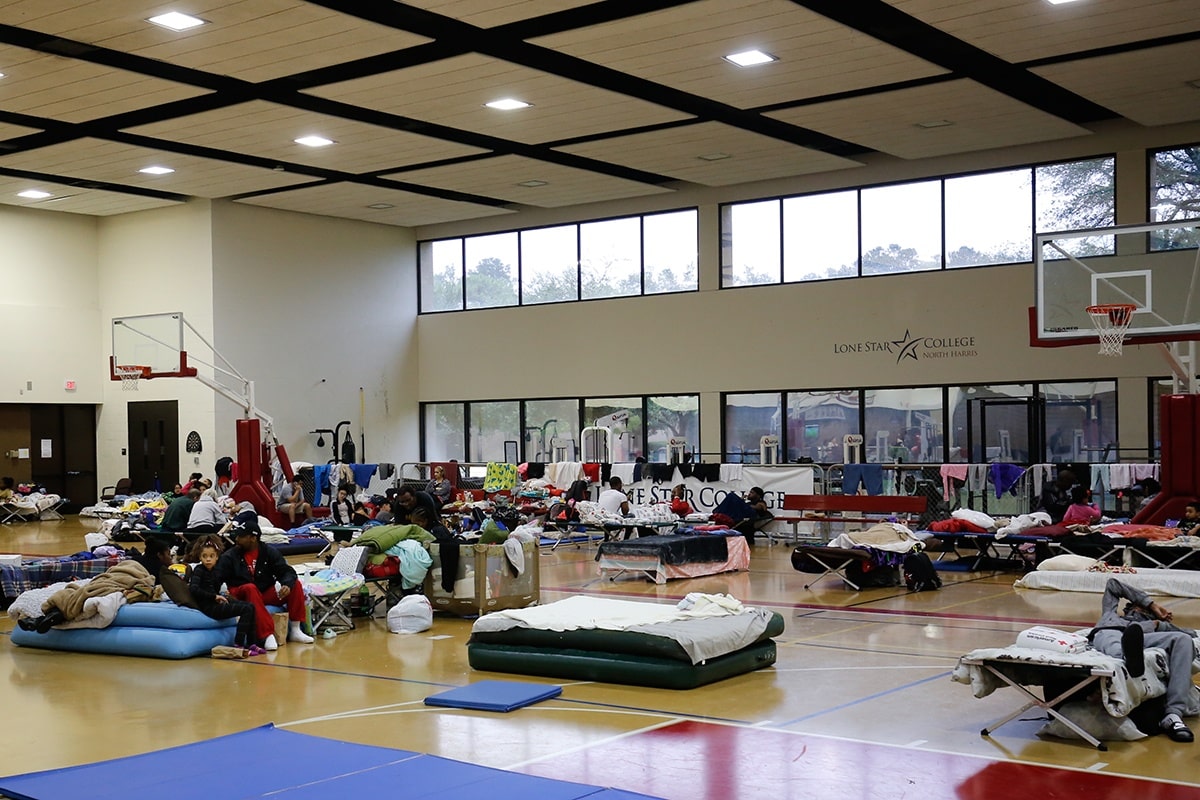 People seek shelter from Hurricane Harvey at Lonestar College North Harris in Houston. All Stock Photos/Shutterstock
And local businesses are doing their part, too. Houston bedding company Biscuit Home asked Instagram followers to re-gram information on how to help Harvey victims and pledged to donate up to 2,500 bedding sets depending on the response. Exclusive Furniture plan to donate up to 1,000 mattresses to displaced individuals. 
In Houston, furniture store owner Jim McIngvale, known as "Mattress Mack," opened his two showroom doors to families in need. Over 400 people showed up.
"We sell home theater furniture that you watch TV in, they're sleeping on that," McIngvale told NPR. "They're sleeping on recliners, sleeping on sofas and love seats. We have sleeper sofas, they pulled them out and slept on that. They're sleeping on hundreds of mattresses throughout the store. They're sleeping on the couches — wherever they can find a place that's comfortable, and God bless 'em."
To donate, text REDCROSS to 90999 to give $10 to American Red Cross Disaster Relief.
Featured image: Kristi Blokhin/Shutterstock