When flood waters started to rise in the city of Houston, a local businessman, Jim "Mattress Mack" McIngvale opened two of his furniture stores to provide temporary shelter to more than 400 evacuees.
"Houstonians have a safe, dry place to take shelter at Gallery Furniture so if they can get here they are welcome," said McIngvale a release on Sunday, according to the Houston Chronicle. "We hope to give them some comfort in this incredibly difficult time."
McIngvale reached out on social media platforms like Twitter to share the message that his stores were open for those seeking shelter. He also posted a video to Facebook on Sunday spreading the message that his store was open and even giving out his personal phone number. The post has garnered more than 3 million views.
Our GF N FWRY & GF Grand PKWY stores are open for those in need. If you can safely join us, we invite you for shelter and food. God Bless. pic.twitter.com/IHHgjKmjMY

— MattressMack (@MattressMack) August 28, 2017
On Monday, McIngvale told NPR's All Things Considered that both of his stores were at full capacity, housing about 400 people between the two locations.
"We sell home theater furniture that you watch TV in, they're sleeping on that. They're sleeping on recliners, sleeping on sofas and love seats. We have sleeper sofas, they pulled them out and slept on that," McIngvale told NPR's Morning Edition. "They're sleeping on hundreds of mattresses throughout the store. They're sleeping on the couches — wherever they can find a place that's comfortable, and God bless 'em."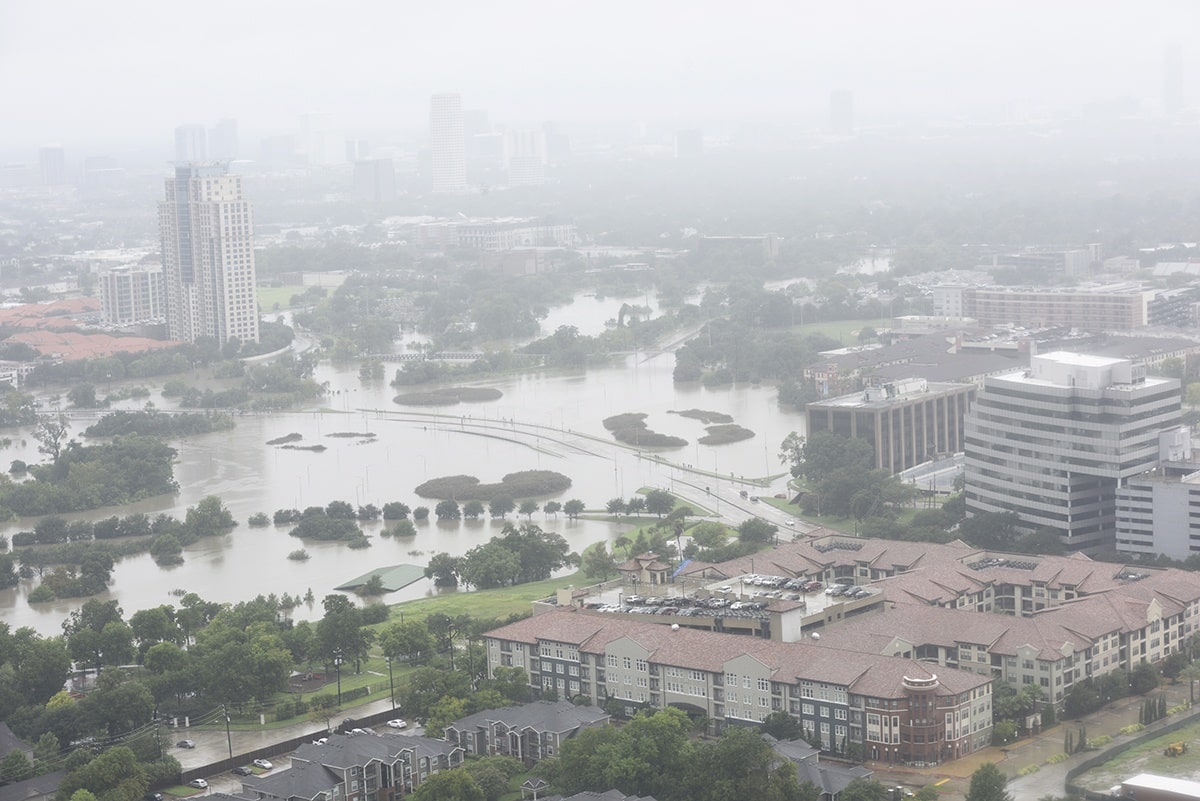 Houston, TX – AMFPhotography/Shutterstock
Houston has seen catastrophic flooding as a result of Hurricane Harvey, which hit the Texas coastline as a Category 4 hurricane over the weekend.
The remaining storm continues to bring record rainfall to the nation's fourth-largest city. More than 17,000 people have sought refuge in the shelters provided by the state, according to the American Red Cross.
To donate, text REDCROSS to 90999 to give $10 to American Red Cross Disaster Relief.
Featured image:  IrinaK/Shutterstock