ELuxurySupply's 300-thread count bamboo bed sheets come in a range of colors and sizes and are especially soft. This review will go over the construction of the sheets, as well as cover the main highlights and takeaways consumers should know before making a purchasing decision.
Editor's Note: Hey, there! Unfortunately, the eLuxurySupply Bamboo Bed Sheets are no longer available. Looking for an alternative? Check out our latest review of the Best Bamboo Sheets on the market!
Key Features
100% rayon from bamboo
300 thread count
Anti-static
Wicking properties for enhanced absorption
Softer than silk, cotton, and cashmere
Fits up to 18″ mattress
Made by ELuxurySupply and ExceptionalSheets
$94.99 for Queen set
Sizes range from Twin to Split King (with Twin XL available)
Comes in 8 colors
Option to buy extra pillowcases
4pc Queen Bamboo Sheet Set

One Fitted 62″x 81″
One Flat 93″x 105″
Two Bamboo Pillowcases 21″x 32″ each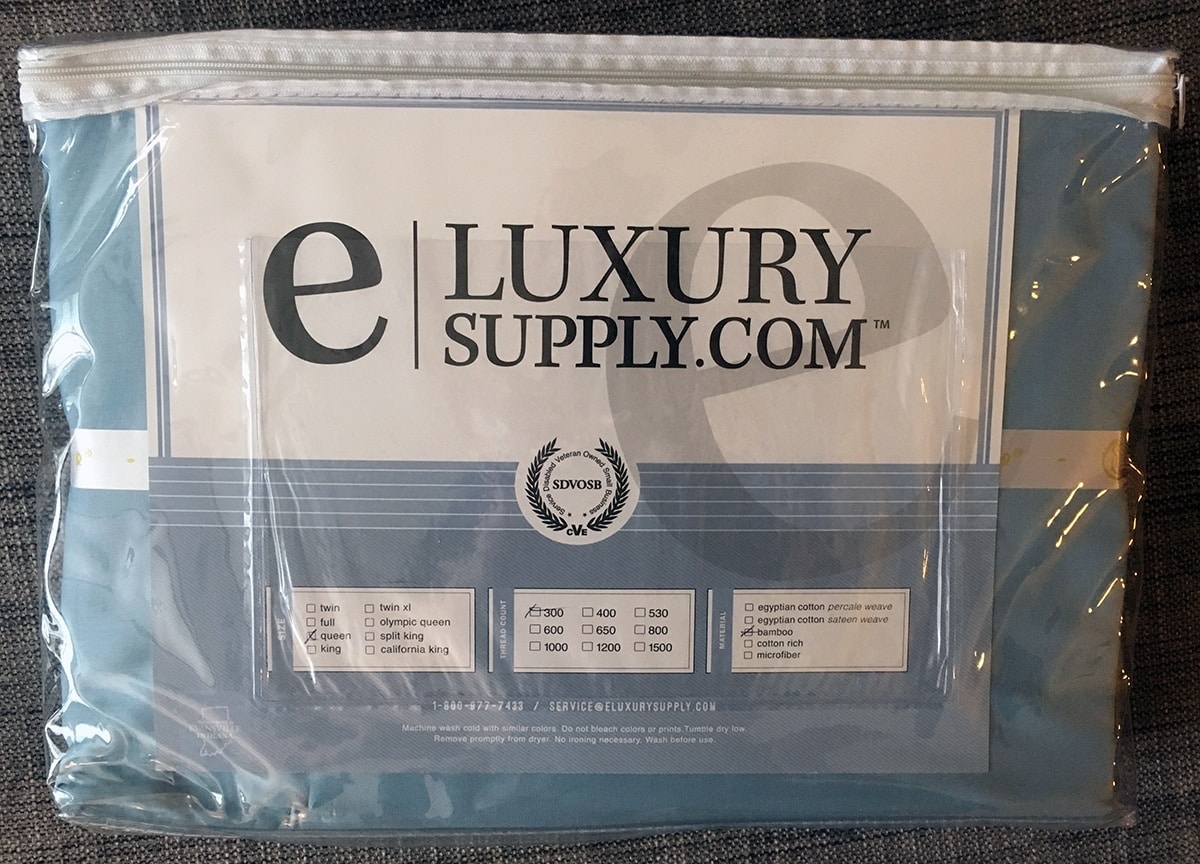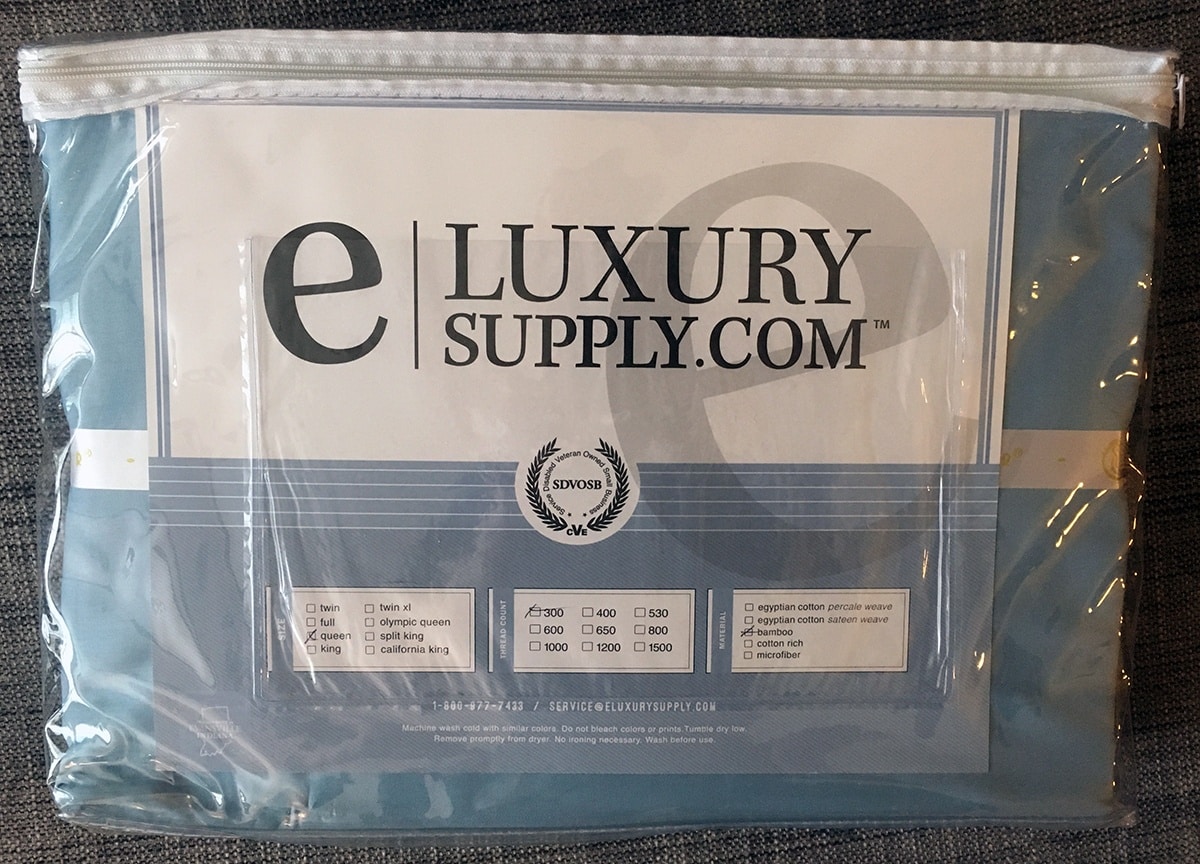 Who Makes It?
eLuxurySupply is a specialty linen and home goods company that started with humble beginnings in a garage in Indiana, and it appears to have grown quite significantly since then. The team at eLuxurySupply put together a nice two-minute video of the history of the company and their values, which is a nice touch.
In addition to selling bed sheets, eLuxurySupply also sells bathroom products, furniture, mattresses and pet products.
Pros
Silky, soft feel
Lightweight
Personalized customer service
Multiple size and color options
Easy care (no iron necessary)
Easy fit on the bed
Fitted sheet fits mattresses up to 18-inches thick
Cons
Wrinkles easily
Not 100% true to color
Other reviewers had some durability issues
RELATED: Top Rated Bamboo Sheets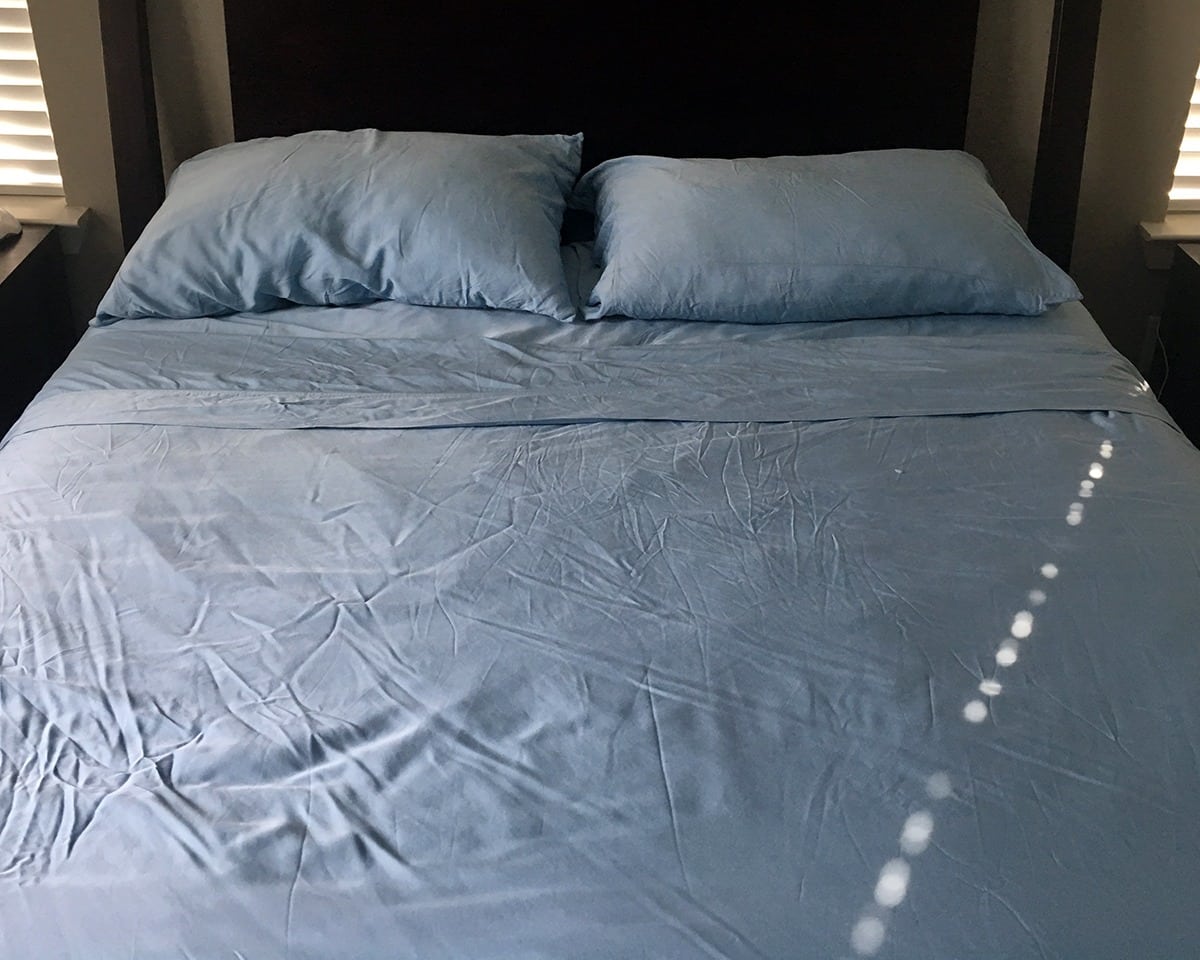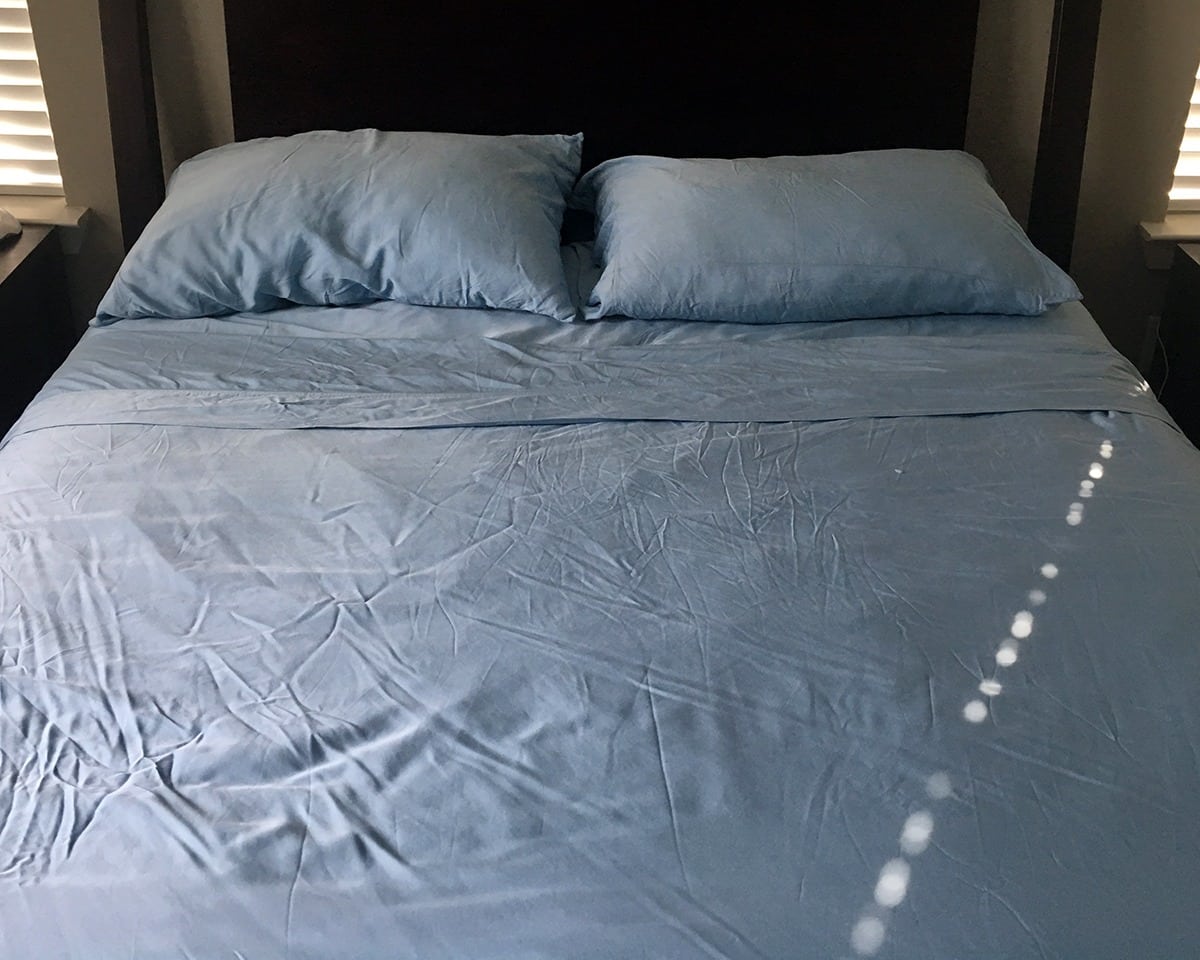 My Experience
These sheets are soft – I'm talking really soft. They are also lightweight, which makes them easy to drape over a bed and tuck under mattresses.
They're not too thin because they provide good breathability and kept me warm and comfortable on the nights I reviewed them.
As with most bamboo sheets I've reviewed, they are prone to wrinkles and creases. The care instructions say to wash cold with similar colors, then tumble dry on low and remove promptly and put on the bed.
I think removing the sheets when they are recently dry and still warm helps to reduce wrinkles. I wasn't able to get them out quite quick enough and I had lots of wrinkles in my sheets (which only got more noticeable as I slept in them).
RELATED: Pros and Cons of Bamboo Sheets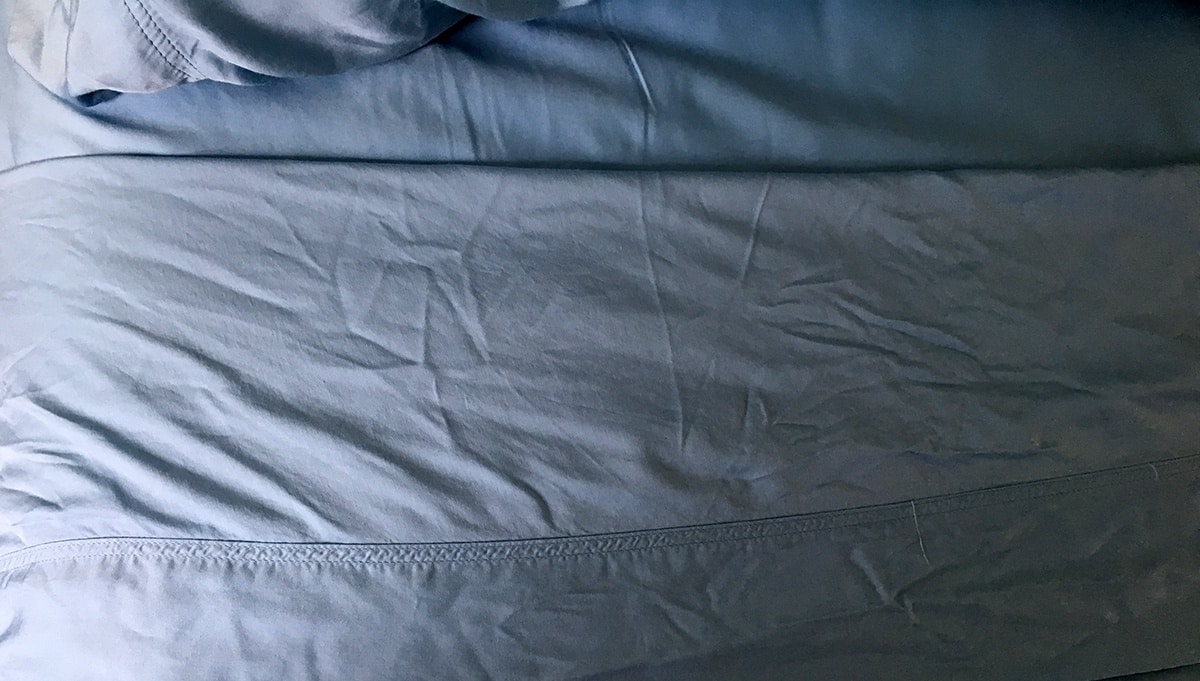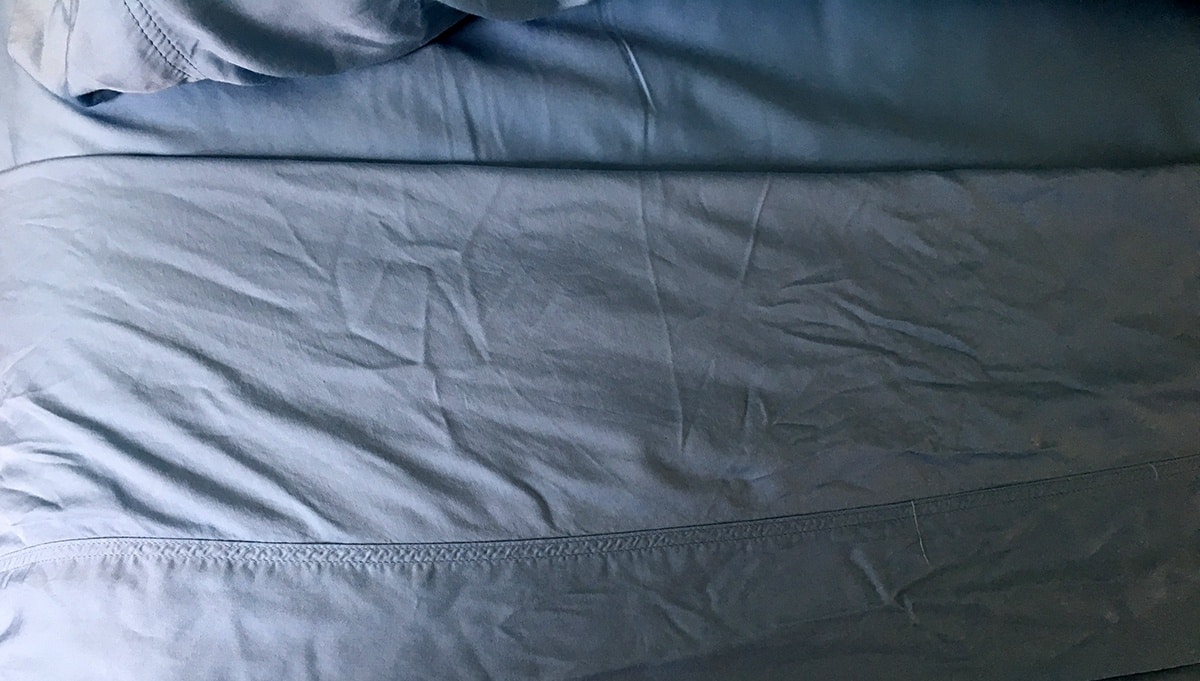 While the eLuxurySuppy label says no ironing is needed, the care instructions on the back of the tag (attached to the fitted sheet) say that ironing may be necessary. If people want wrinkle-free sheets they'll need some combination of making their bed with the sheets while they are freshly dried and some ironing touch-ups.
I had no problems with the fabric shrinking or issues with the shape once I washed and dried them.
I reviewed the Blue color sheets (they come in eight colors) and the color on the website made me think the sheets were a spa-like blue. When I put them on my bed they began to look more like a deep/darker baby blue or even like a light blue candy color.
As evident in the photos in this review, the sheets look different in different lighting environments. I photographed them next to a white pillowcase to try and make the shade of blue more noticeable.
RELATED: Best Mattress Protectors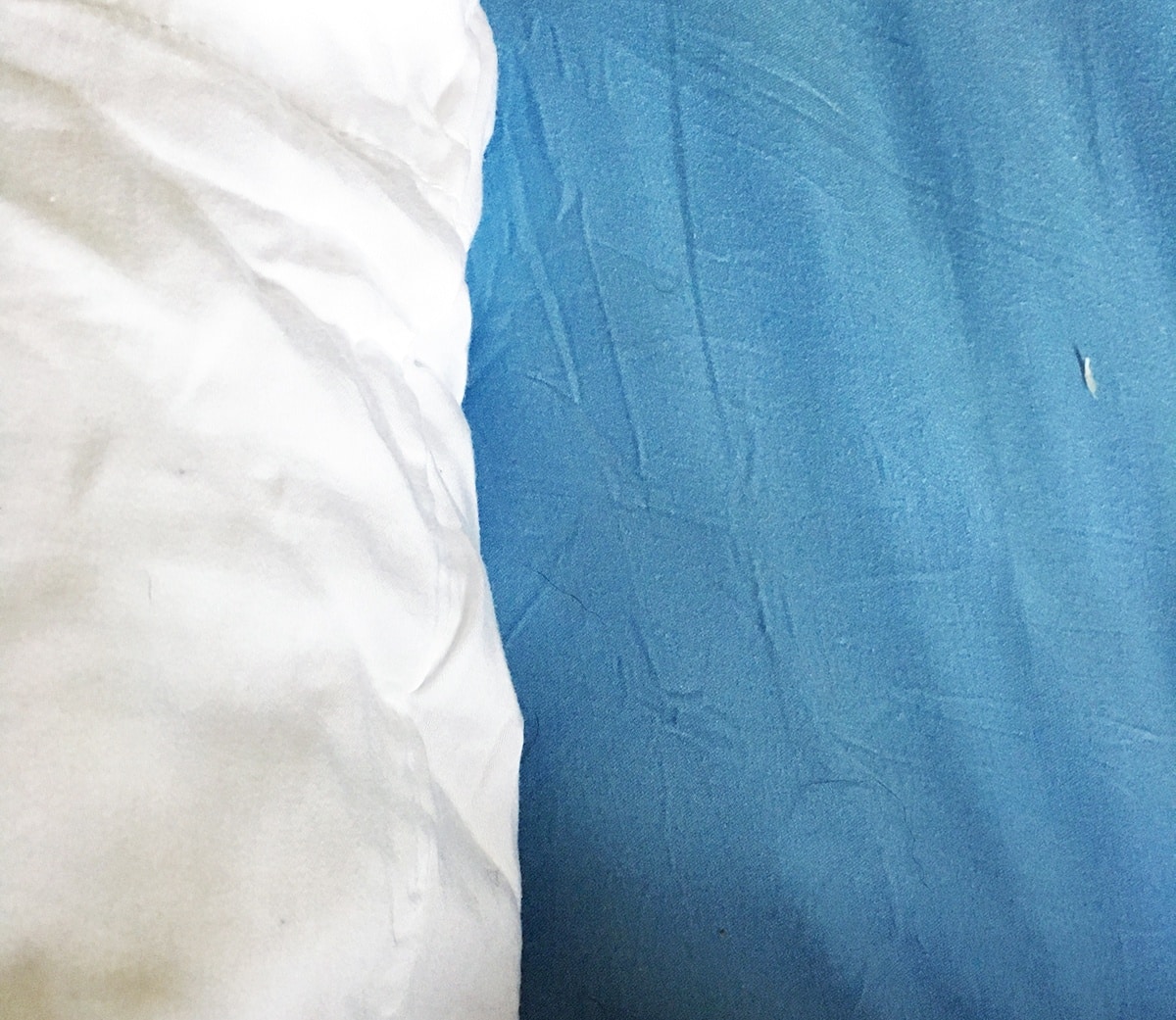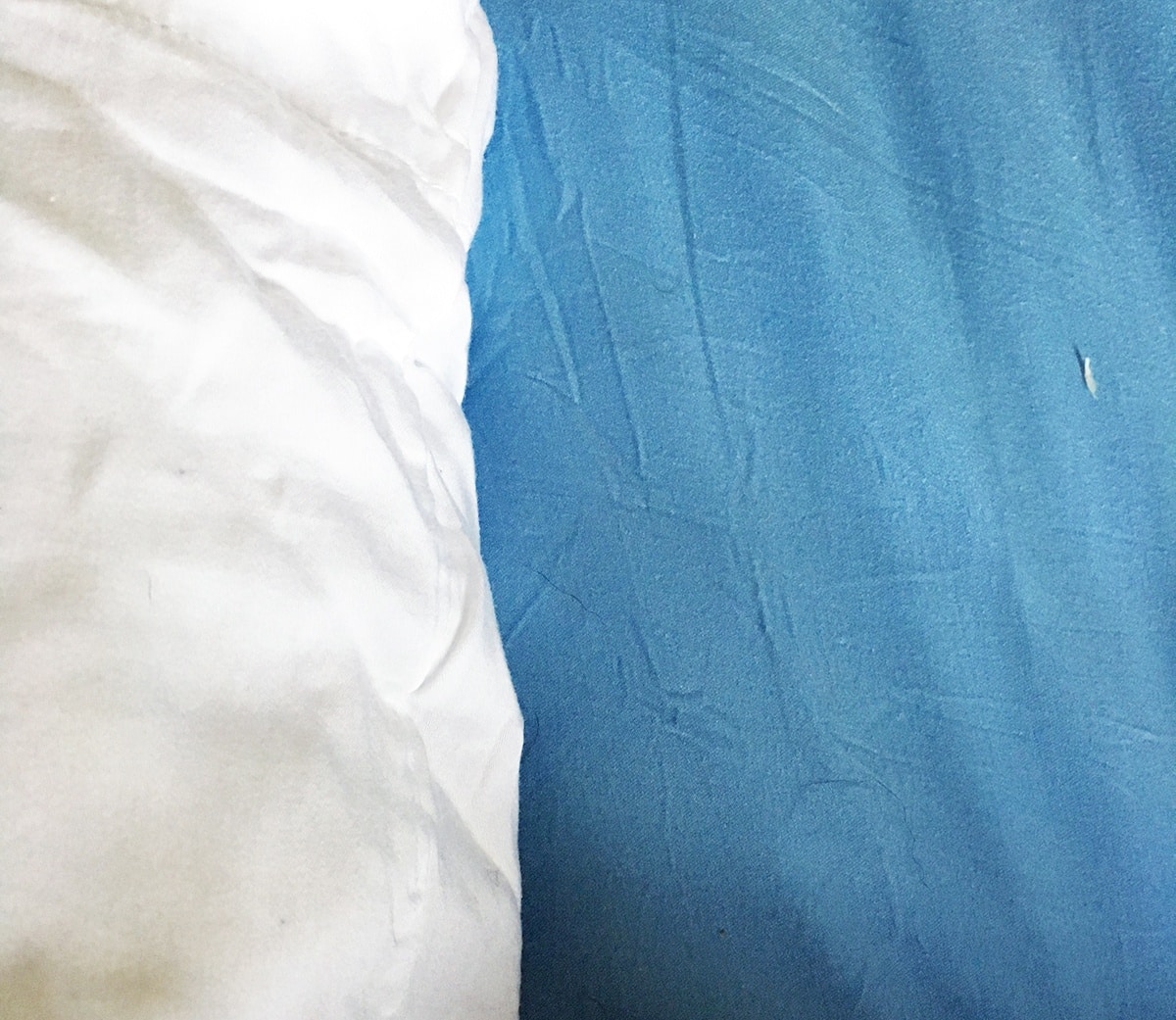 Also, this is the first set of bamboo sheets I have reviewed that have been marketed as "anti-static" sheets. And I'm pleased to report that I had no issues with static (and haven't actually had static issues with any of the bamboo sheets I've reviewed).
Things to Consider Before Buying
There are only a few things to take into consideration before making a purchase. First, if someone finds wrinkles or creases in their sheets completely unacceptable, then these sheets (and really all bamboo sheets) are not going to be the most ideal choice.
A customer had issues with the fabric pilling early on.


People should be careful with the color, as my blue sheets did not come 100% true to color.
The sheets are made with rayon from bamboo and the chemical process in which these fibers are produced is not environmentally friendly in many cases.
In addition, the Federal Trade Commission warns customers that when bamboo is processed into rayon, "no trace of the original plant is left."
This makes me skeptical about whether or not the sheets are actually hypoallergenic, super absorbent and contains wicking properties. If these qualities are as important to someone, it is worth making sure they know how their sheet fibers are manufactured before purchasing.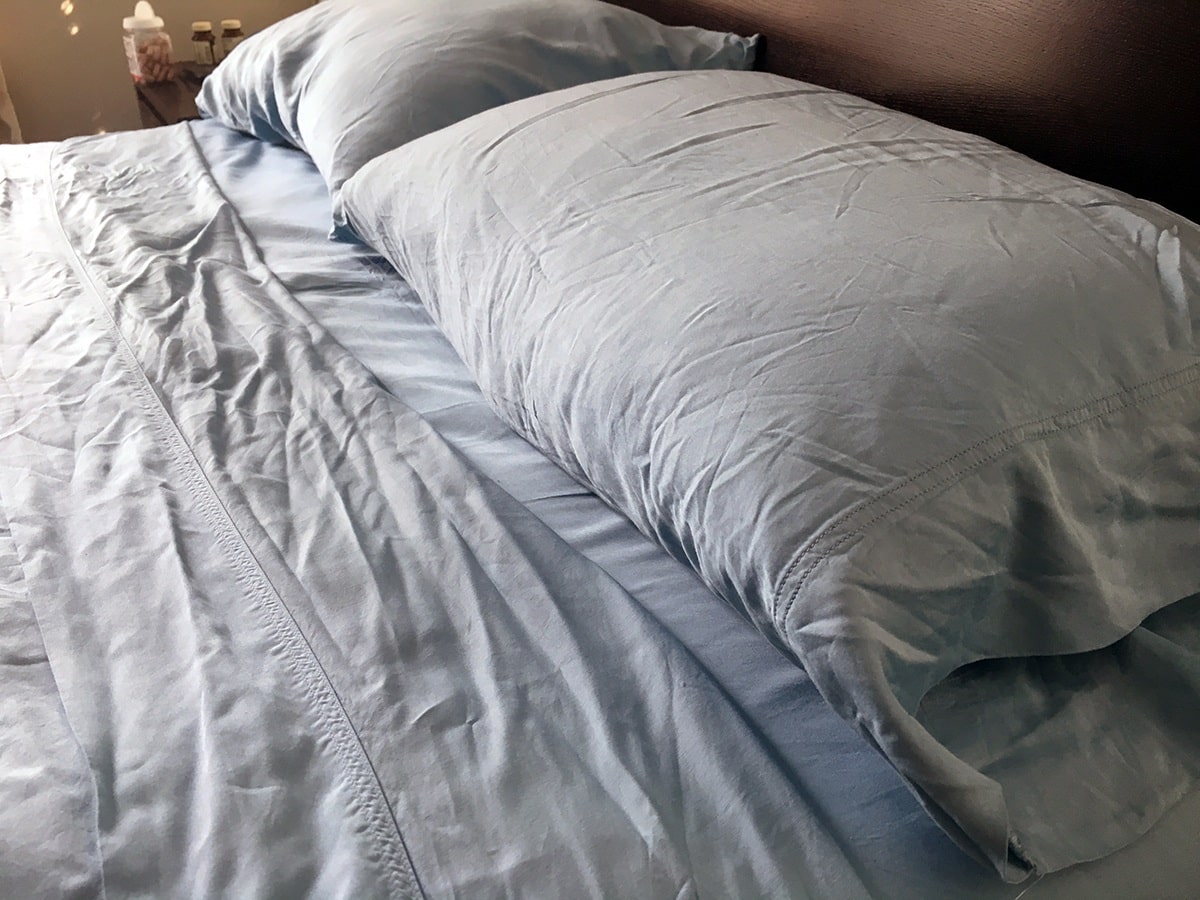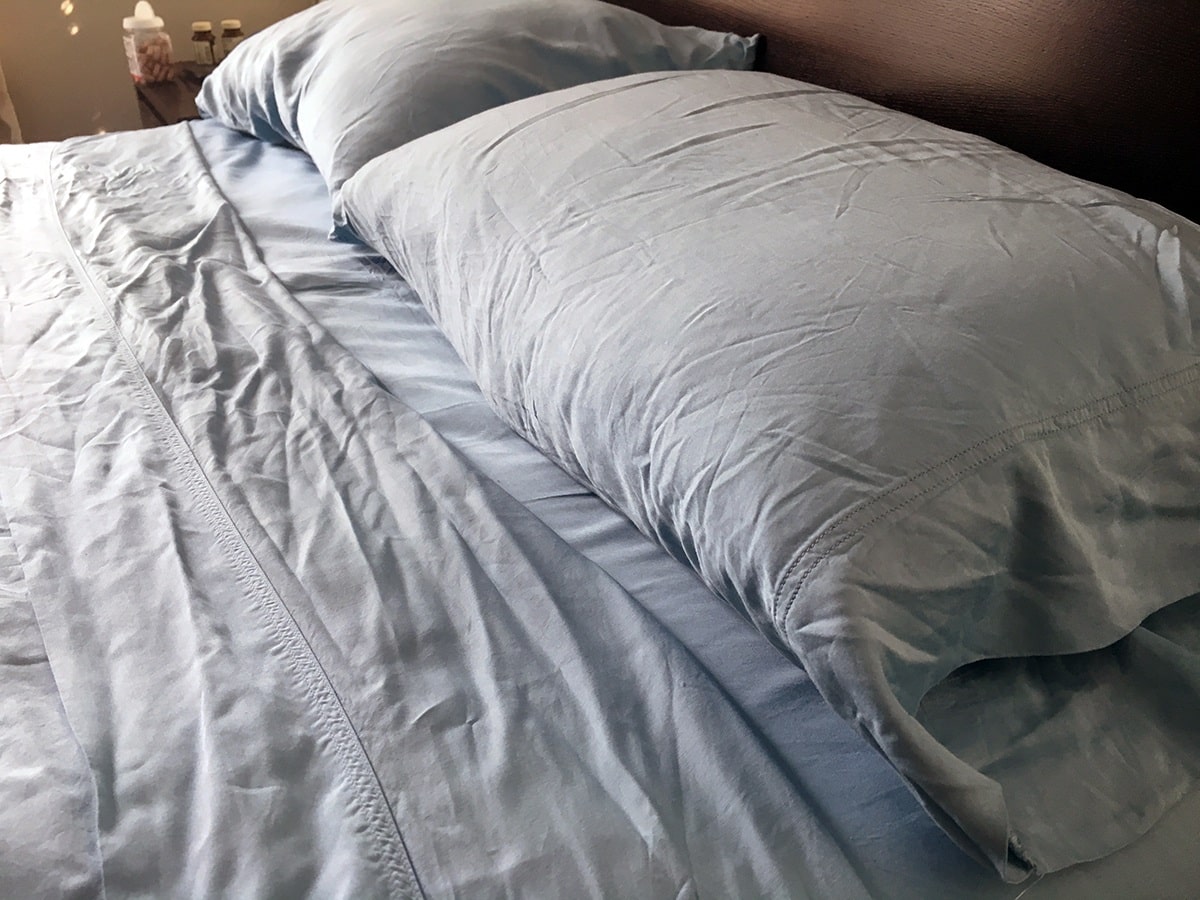 Price
The Queen set of sheets retails for $94.99 on the company's website and are available on Amazon for $102.99. This is on the higher end of pricing for bamboo sheets (the Cariloha Resort sheets are the most expensive I've reviewed) but isn't unreasonable.
I think these sheets could be a good fit for those who are looking to spend a little bit more to get some extra soft sheets (and for those who don't mind wrinkles) that are super comfortable.