Cariloha is a well-known company that makes a wide range of bamboo products, including bedding options like bed sheets. They offer two different sets of sheets, the Classic and the Resort that provide different feels and sleeping experiences. Both sets can be machine washed and dried and come in a variety of colors, but I've highlighted the details that separate them so people can decide which set is best for them.
Cariloha Classic Bamboo Bed Sheets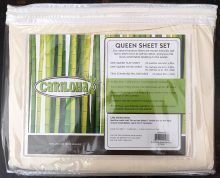 Overall I thought these sheets were incredibly soft and lightweight. I had no issues with breathability or pilling. However, the sheets do wrinkle very easily and require a little extra care with washing and drying.
Mattress Clarity Score
4.40 / 5
Read Full Review
Cariloha Resort Bamboo Bed Sheets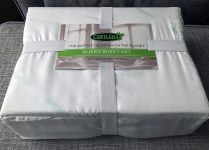 These bamboo sheets are incredibly soft and lightweight which gives them a luxurious and resort-like feeling. However, they are prone to wrinkling and the white color is exceptionally sheer. Overall the quality of the sheets seems to be worth the steeper price point.
Mattress Clarity Score
4.20 / 5
Read Full Review
Key Similarities
Made from 100% Viscose from Bamboo
Sets come with 1 fitted sheet, 1 flat sheet and 2 pillow covers
Fit mattresses up to 18-inches thick
Thermal Regulating
Care instructions: wash cold with gentle low tumble dry; iron if necessary
90-Day Satisfaction Guarantee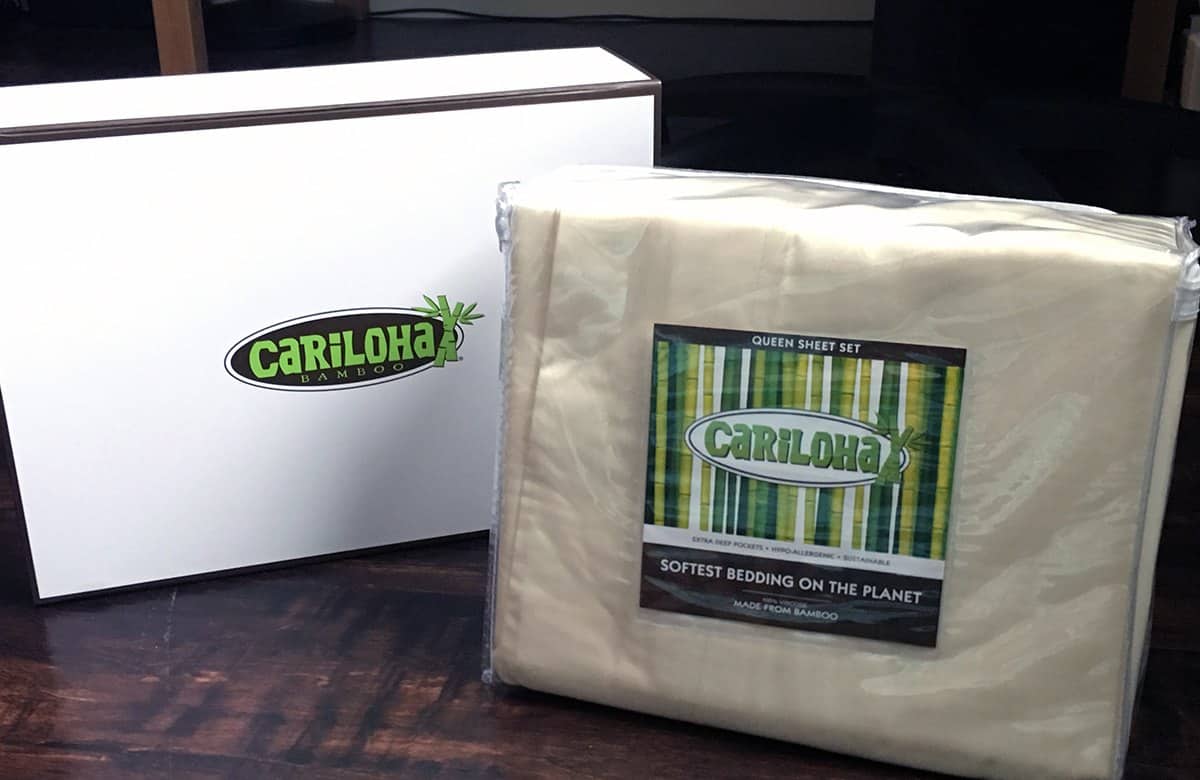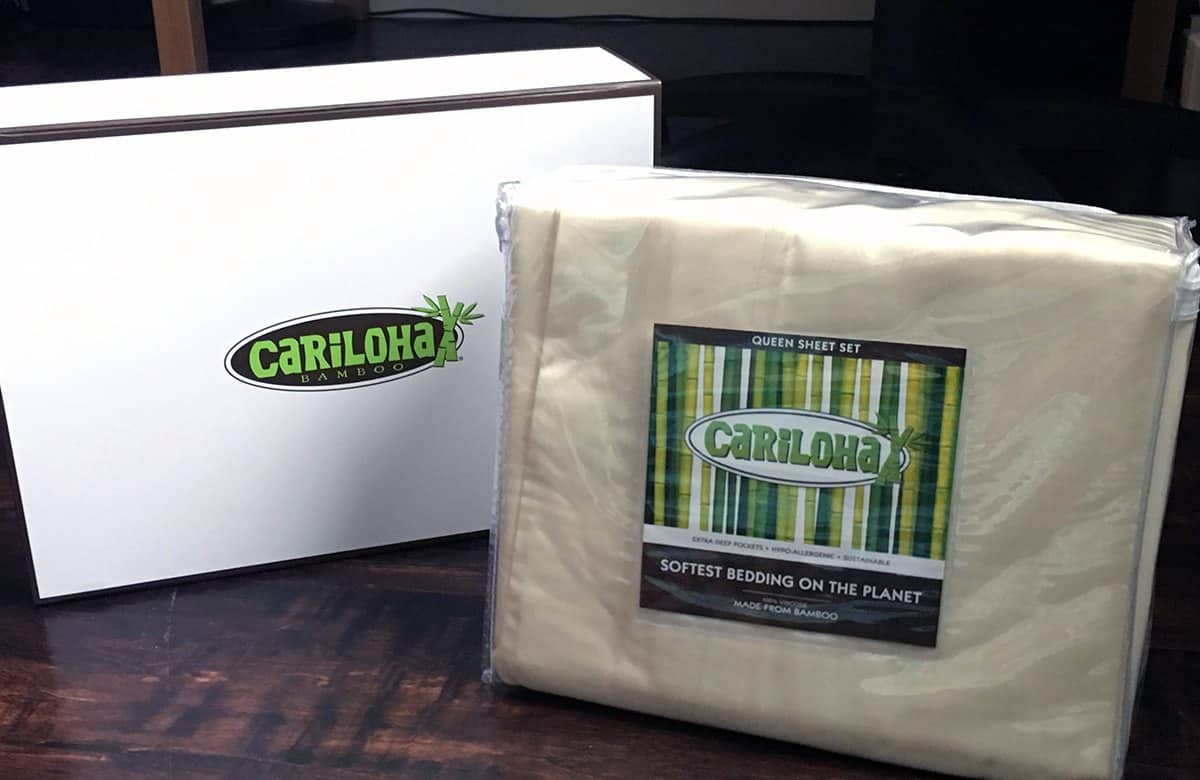 Key Differences
Classic is made with a Twill Weave
Classic comes in sizes Twin to Split King (see our article on mattress sizes)
Classic set retails for $139-$179 (for Queen bed – depending on color)
Classic has five color options
Resort is made with a Sateen Weave (this weave is longer and more of the bamboo fiber is felt in each thread, which makes the fabric softer than the Twill Weave on the Classic set)
Resort comes in Queen and King size only
Resort has advanced box stitching at the seams for enhanced durability
Resort set retails for $239 (for Queen bed)
Resort has seven color options
Pros and Cons of each sheet set
This video highlights the key pros and cons of each set.
Which to Choose…
People should choose Resort if they want to splurge on super soft sheets that have advanced stitching for extra durability.
People should pick Resort if their want a silkier feeling to their sheets.
People should choose Classic if they still want soft sheets but at a more moderate and affordable price.
Overall
The sheets are both incredibly soft and available in a variety of colors that a lot of consumers will really enjoy. Their care instructions are essentially the same and both wrinkle fairly easily if they are not placed onto the bed immediately after drying.
The Resort sheet set is softer thanks to the sateen weave of the fabric; While both sets of sheets feel lighter in comparison to their cotton counterparts, the Resort set is slightly lighter.
If details matter to certain people, they prefer sateen finishes and the durability that comes with box-stitched seams (and can handle a $239+ price tag), then the Resort Bamboo Sheet Set is right for them.
RELATED: Best Bamboo Sheets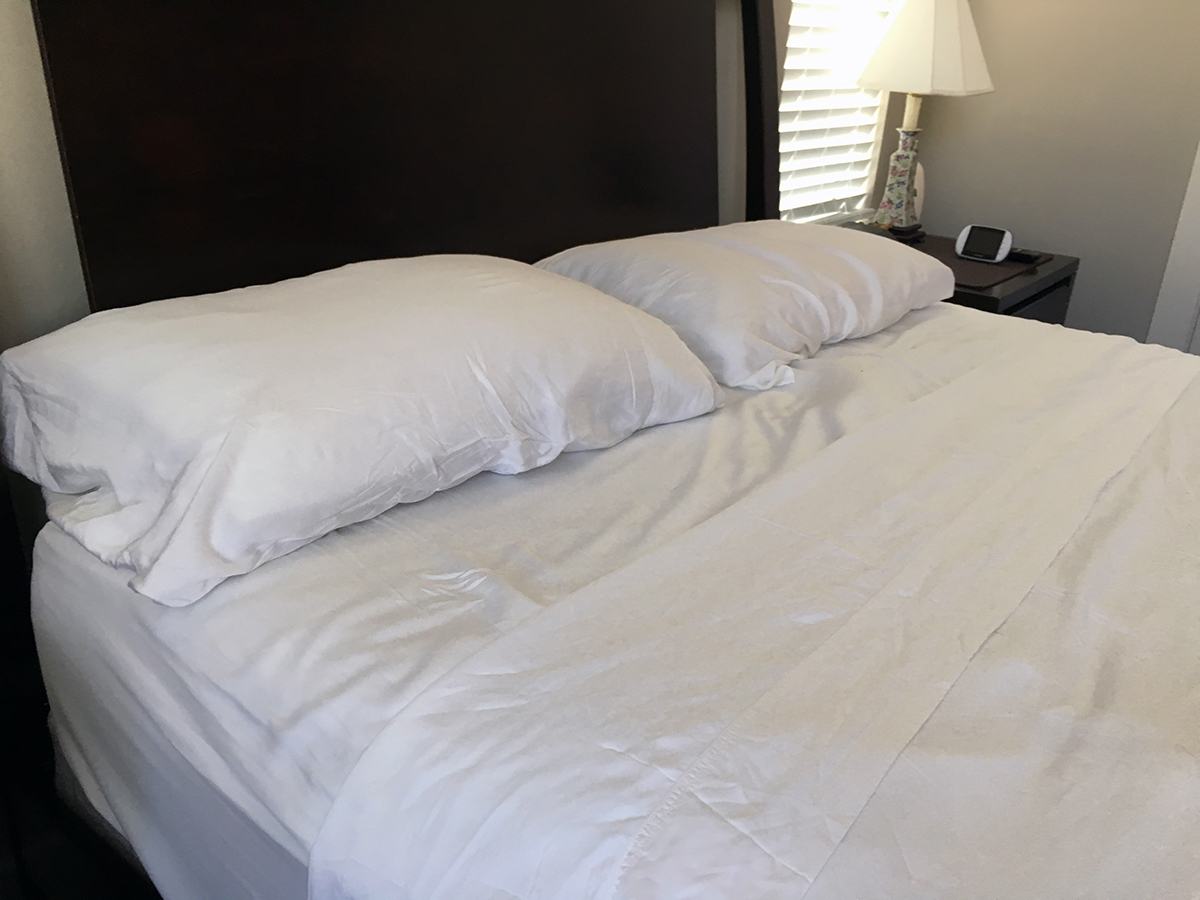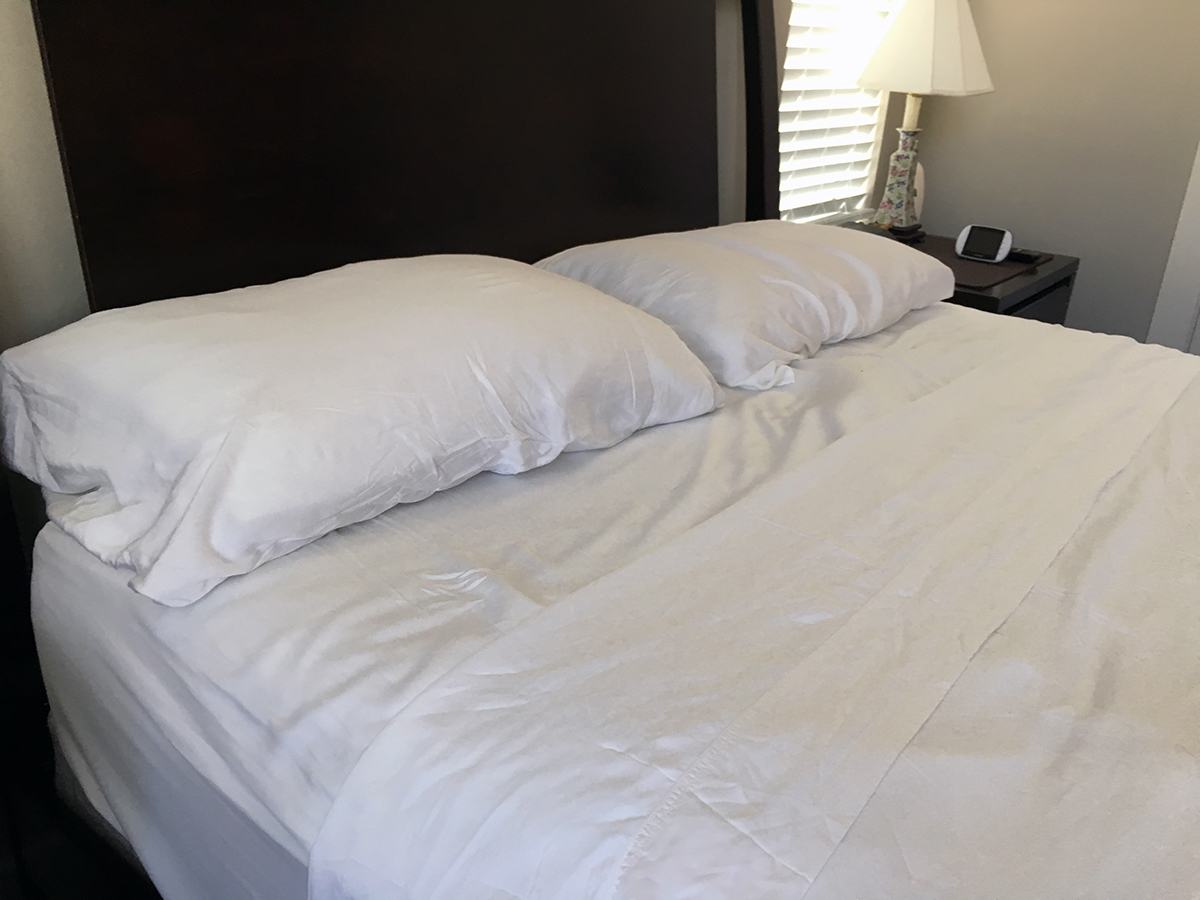 Those who have budgetary concerns but still want the comforts of amazingly soft sheets should probably consider the Classic Sheet Set which is still pricey, but more affordable than the Resort set.
See our full review of the Cariloha Resort Bamboo Bed Sheets and our full review of the Cariloha Classic Bamboo Bed Sheets for more information!