Editor's Note: Brooklyn Bedding makes several different sheet sets now! For more in-depth information, read our Brooklyn Bedding Bamboo sheets review or Brooklyn Bedding Brushed Microfiber Sheets review.
Brooklyn Bedding has been making some waves in the bedding community by offering a full line of sleep products for customers: A mattress (in three firmnesses), a pillow (in two firmnesses), and a sheet set made from Rayon, which is derived from bamboo.
I recently tested out their sheets — which they call the #BestSheetsEver — and I was interested to see if they matched up in quality to other online sellers, as the price point seems extremely competitive.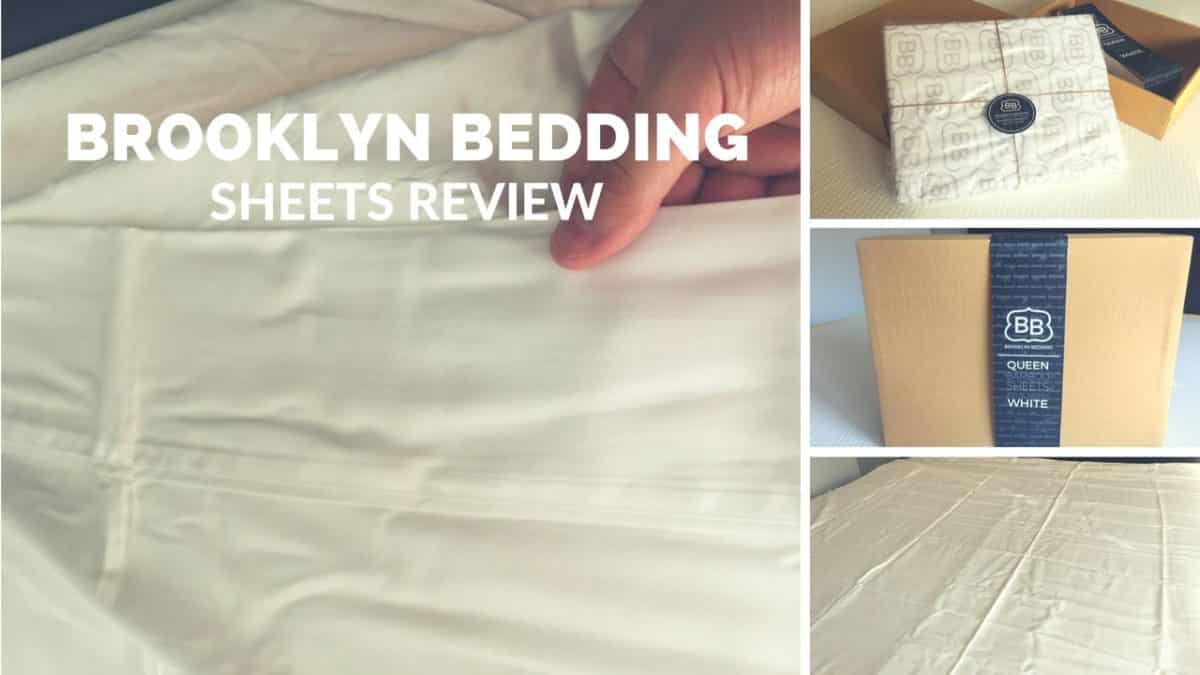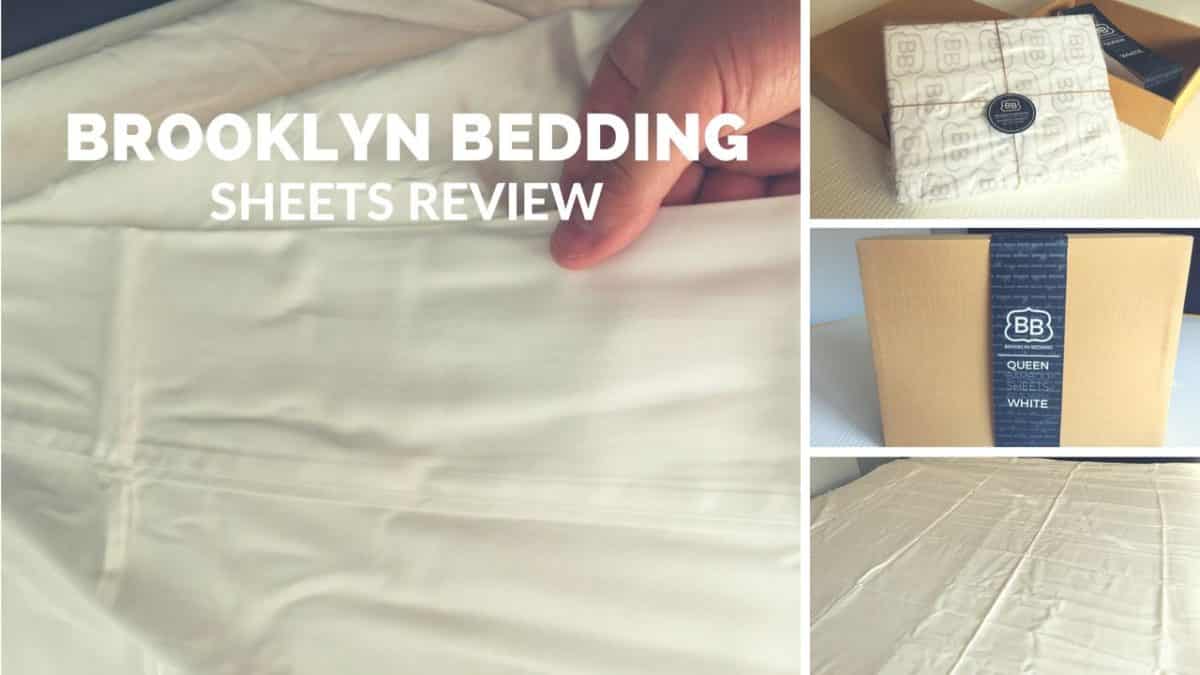 Get 5% Off Brooklyn Bedding Sheets
What Set Did I Get?
Brooklyn Bedding currently only has one style of sheet, which they refer to with the hashtag #BestSheetsEver. They're 300 thread count (TC) sateen style sheets. Each set comes with a fitted sheet, flat sheet, and pillowcases.
They're made out of a material called Rayon, derived from bamboo, which the manufacturer claims is "softer and lighter than cotton with superior moisture-wicking properties."
I go the white color, and the sheets also come in Silver, Chocolate, and Khaki.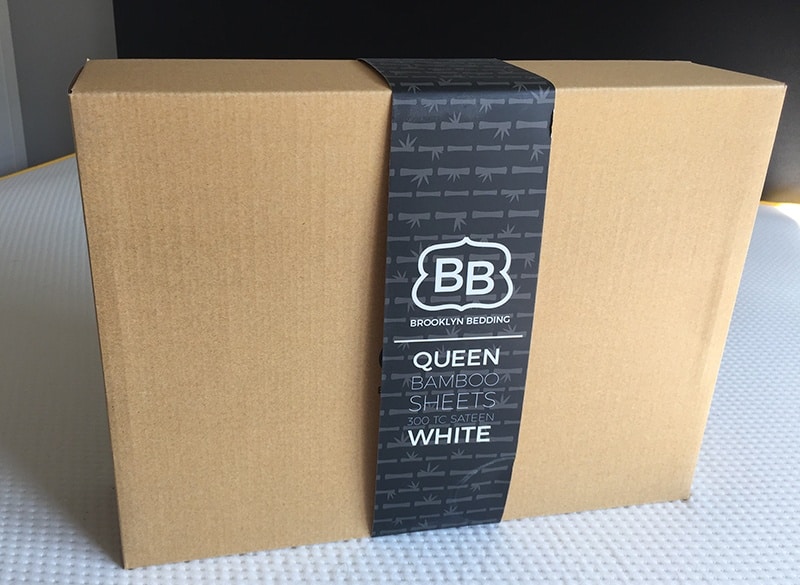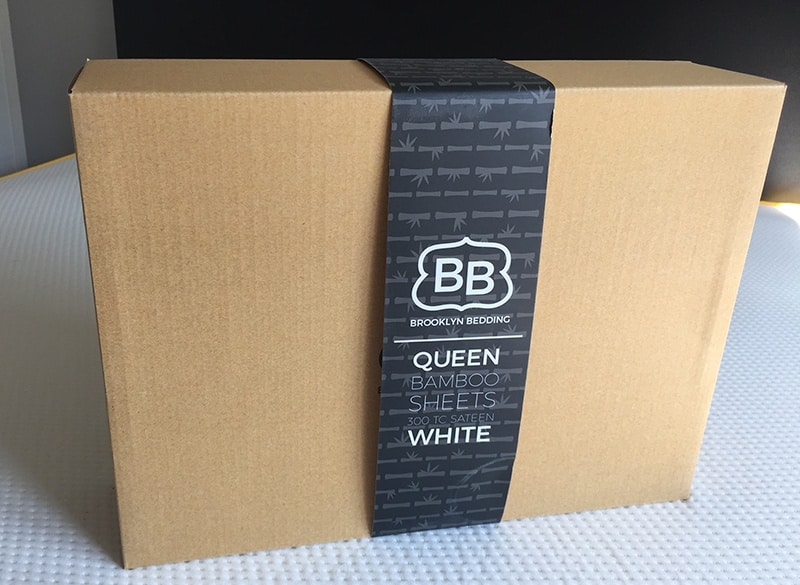 How Do They Feel?
The first thing I noticed when unboxing the simply-but-stylishly packaged sheets was the sateen feel — it's incredibly silky and a little different than any other sheets I've felt before. These are close to a 5 out of 5 on silkiness, so those who prefer a silky feel over a crisp structured feel, these might be worth considering.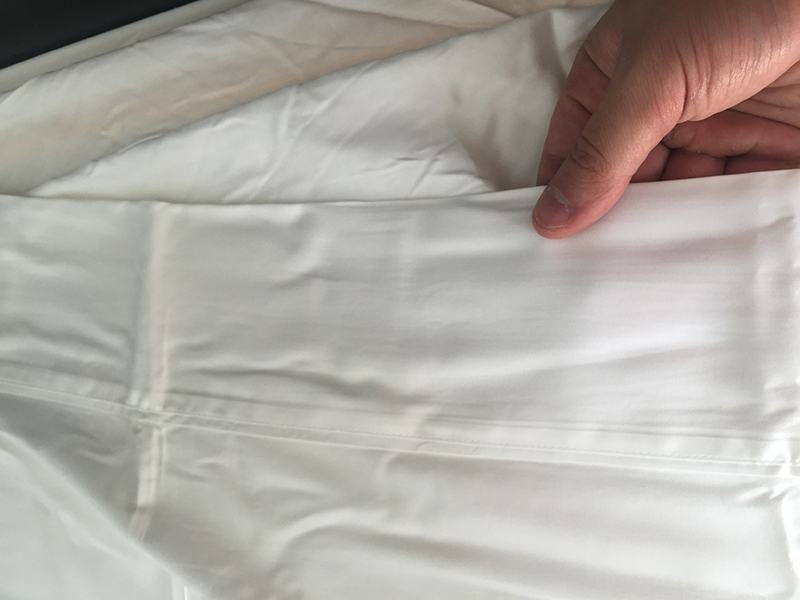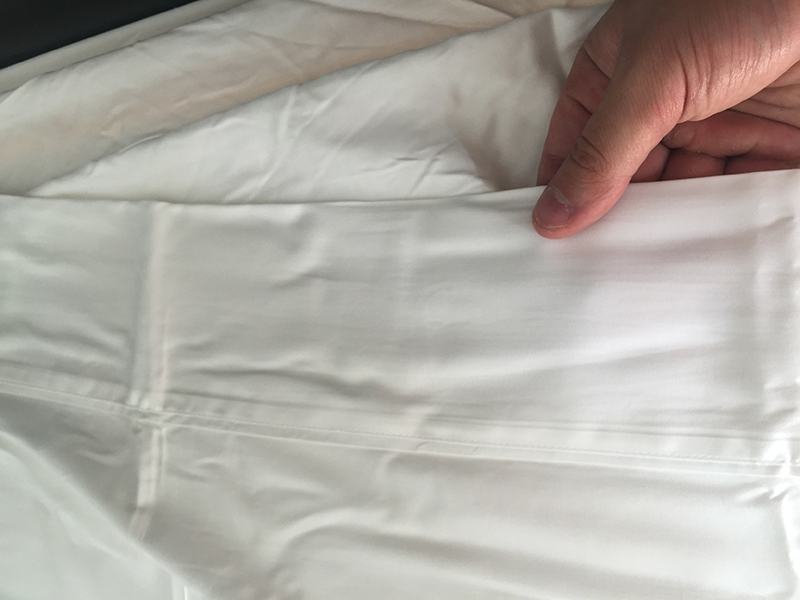 Brooklyn Bedding claims their Rayon sheets are "perfect for those with sensitive skin needs." The sheets were easy and cool on my skin every time I used them.
Notes on Quality
The quality seems strong, and while I often say thread count isn't a good indicator of quality because materials can vary so much, I think Brooklyn Bedding has hit on something good here. The sheets are silky, but they're not "thick" and don't have a very "robust" feel. Individuals who prefer sleeping on or under something that feels like it has some extra weight, these might not be the best option.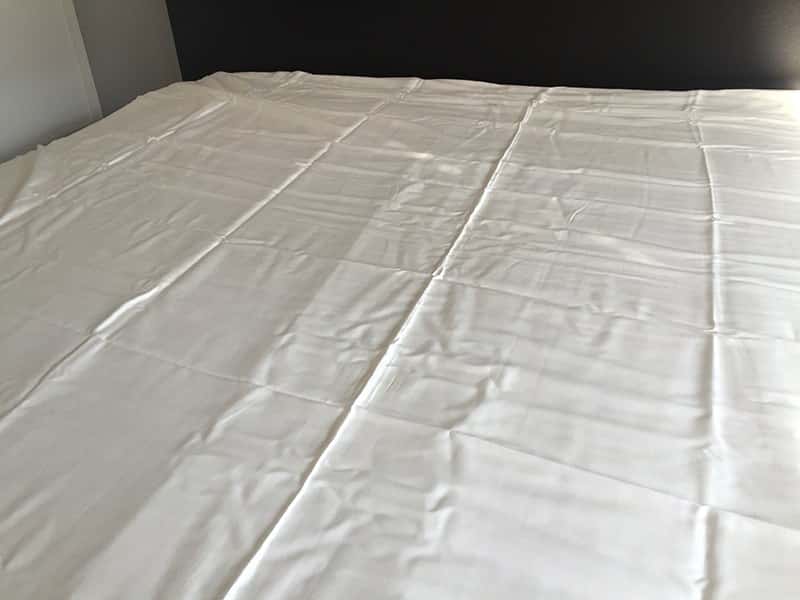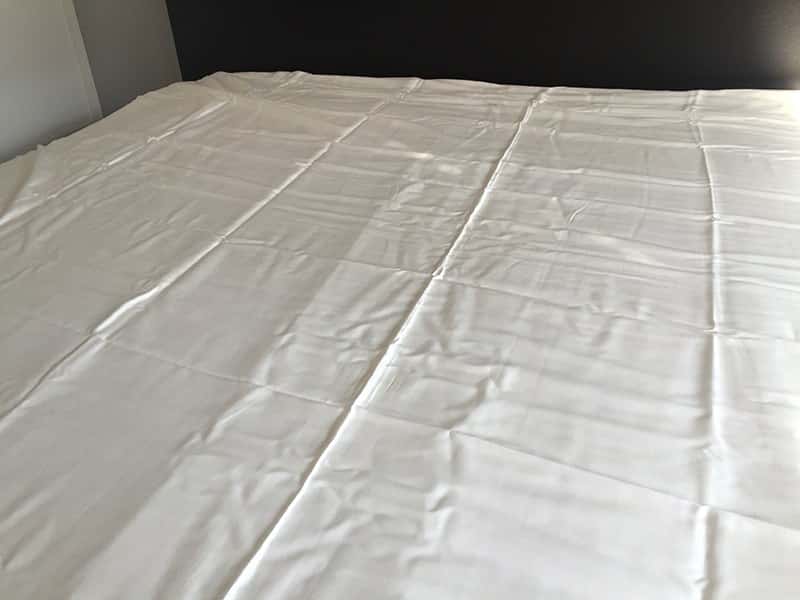 But they've held together well so far even after multiple watches, and I've seen no signs of fraying or wear. The stitching seems very tight and clean throughout.
Breathability
These are among the coolest-feeling sheets I've ever slept on. Even the pillowcases breathe well, and these quickly became a go-to set for me on especially hot nights. Again, they don't have that "weighty" feel, so individuals who live in a cold climate and/or like sheets that keep them warm, these will likely need to be paired with a very good comforter.
For a high level of breathability and sleeping cool, I enjoyed them very much.
Price
Brooklyn Bedding's sheets start at $59.99 for a twin, and a queen (which is what I have) is $74.99. All things considered, for the quality, these are some of the most affordable sheets I've come across online (of this quality).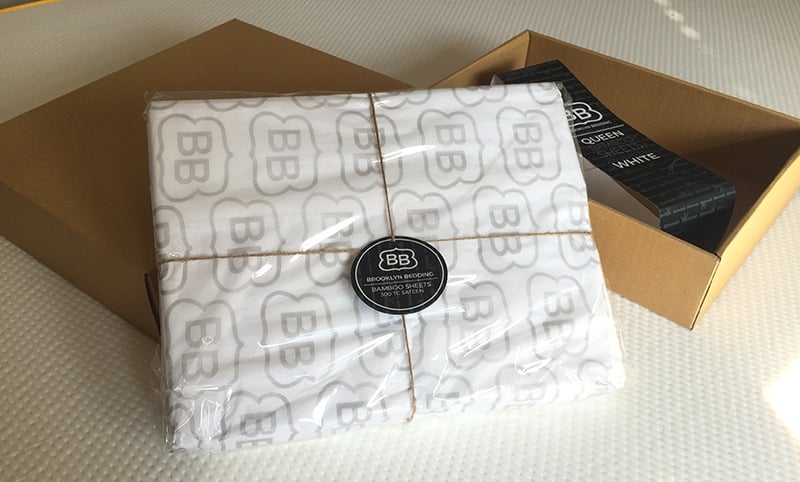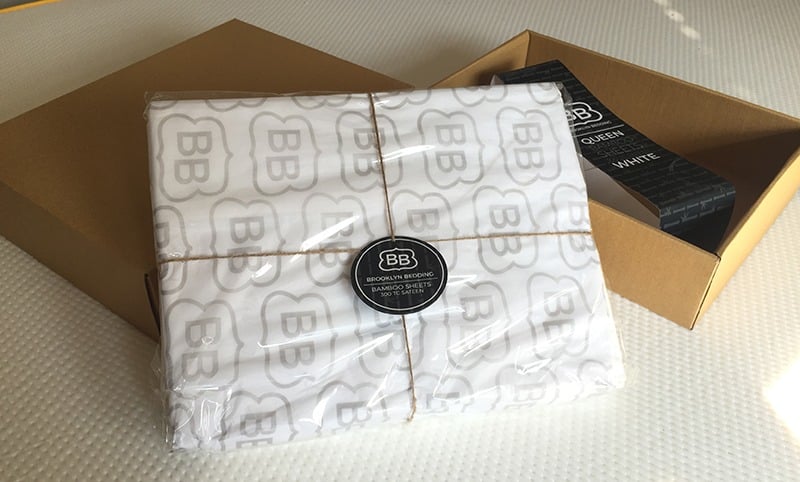 Of course, customers are only getting the very basics: fitted sheet, flat sheet, and two pillowcases. There's no duvet cover or anything else. Still, those looking for good value and a silky feel will be hard-pressed to find something in a better price range than #BestSheetsEver from Brooklyn Bedding.
The company also offers a 120-night trial and a 1-year warranty on their product, so Brooklyn Bedding seems to believe their sheets have a good level of durability.
Brooklyn Bedding also offers free shipping and returns through FedEx.
Small Details
The sheets are designed to fit 8″-14″ mattresses but they fit a bit loosely on my 11" mattress, and I may have preferred a tighter feel. These could be a good option for those with a slightly thicker mattress.
The sheets didn't appear to soften after washing them, but they maintained their silky feel very well.
The pillowcases have a very simple design — nothing extra to "lock" the pillows in place, and occasionally, the silky Rayon slid off in the middle of the night.
Overall
Brooklyn Bedding's rayon sheets are derived from bamboo and maintain a very silky smooth feel. They're among the cheapest model of sheets one can purchase while maintaining that pleasant feel, which held up for me after multiple washes.
Those who want silky sheets that sleep cool, Brooklyn Bedding's #BestSheetsEver are just about the best value they'll be able to find!
Get 5% Off Brooklyn Bedding Sheets