Both Bamboo Supply Co. and Cariloha are bamboo retailers that offer an impressive array of products in addition to bedding. Cariloha has a range of bamboo sheets (including the Classic sheet set) while Bamboo Supply Co. debuted their luxury line of bamboo sheets this past August. Both sets of sheets and both companies have a lot to offer, so we put together a breakdown to help people decide which sheets are the best fit for them.
Key Similarities
Made from 100% Viscose/Rayon from Bamboo
Sets come with 1 fitted sheet, 1 flat sheet and 2 pillow covers
Fit mattresses up to 18-inches thick
Thermal Regulating
Both companies offer satisfaction guarantees
Incredibly silky and soft feel
Both sets of sheets wrinkle fairly easily
Care instructions require some patience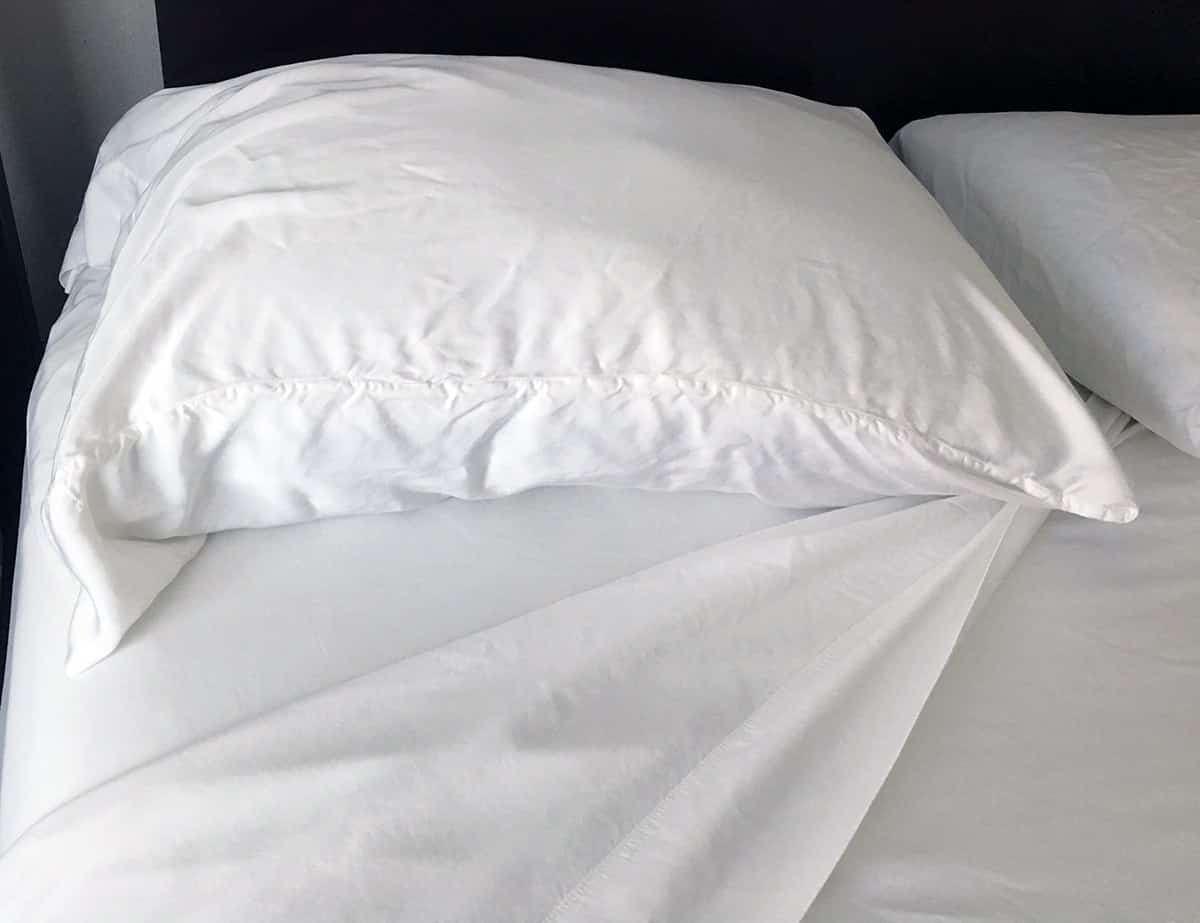 Key Differences
Bamboo Supply Co. is a Twill Weave
Bamboo Supply Co. comes in Double, King and Cal King sizes (see our article on mattress dimensions)
Bamboo Supply Co. retails for $195 (for Queen bed)
Bamboo Supply Co. has three color options
The manufacturer of Bamboo Supply Co. sheets is Oeko-Tex Standard 100 compliant
Resort is made with a Sateen Weave (this weave is longer and more of the bamboo fiber is felt in each thread which makes the fabric softer than the Twill Weave)
Resort comes in Queen and King size only
Resort has advanced box stitching at the seams for enhanced durability
Resort retails for $239 (for Queen bed)
Resort has seven color options
Pros and Cons of each sheet set
These videos highlight the key pros and cons of each set of sheets and are available below.
Which Should People Choose:
Cariloha Resort if people want to splurge on super soft sheets that have advanced stitching for extra durability
Cariloha Resort if people want a silkier feeling to their sheets (sateen weave)
Bamboo Supply Co. if people want incredibly soft high-quality sheets for under $200.
Bamboo Supply Co. if people have sensitive skin (sheets are hypoallergenic according to the company's website).
Either set if people want to purchase sheets from companies who are transparent about the manufacturing of bamboo textiles. Cariloha offers a video about how their sheets are made and Bamboo Supply Co. is Oeko-Tex Standard 100 compliant. The Oeko-Tex Standard 100 is a well-known independent environmental testing and certification system that works to make sure harmful substances stay out of textiles.
RELATED: Best Reviewed Bamboo Sheets
Bamboo Bed Sheets: Bamboo Supply Co. VS Cariloha Resort
Overall
Overall both sets of sheets were incredibly soft and both wrinkled fairly easily – even when following care instructions carefully. I also had breathability/thermoregulating issues with both (got hot during the night).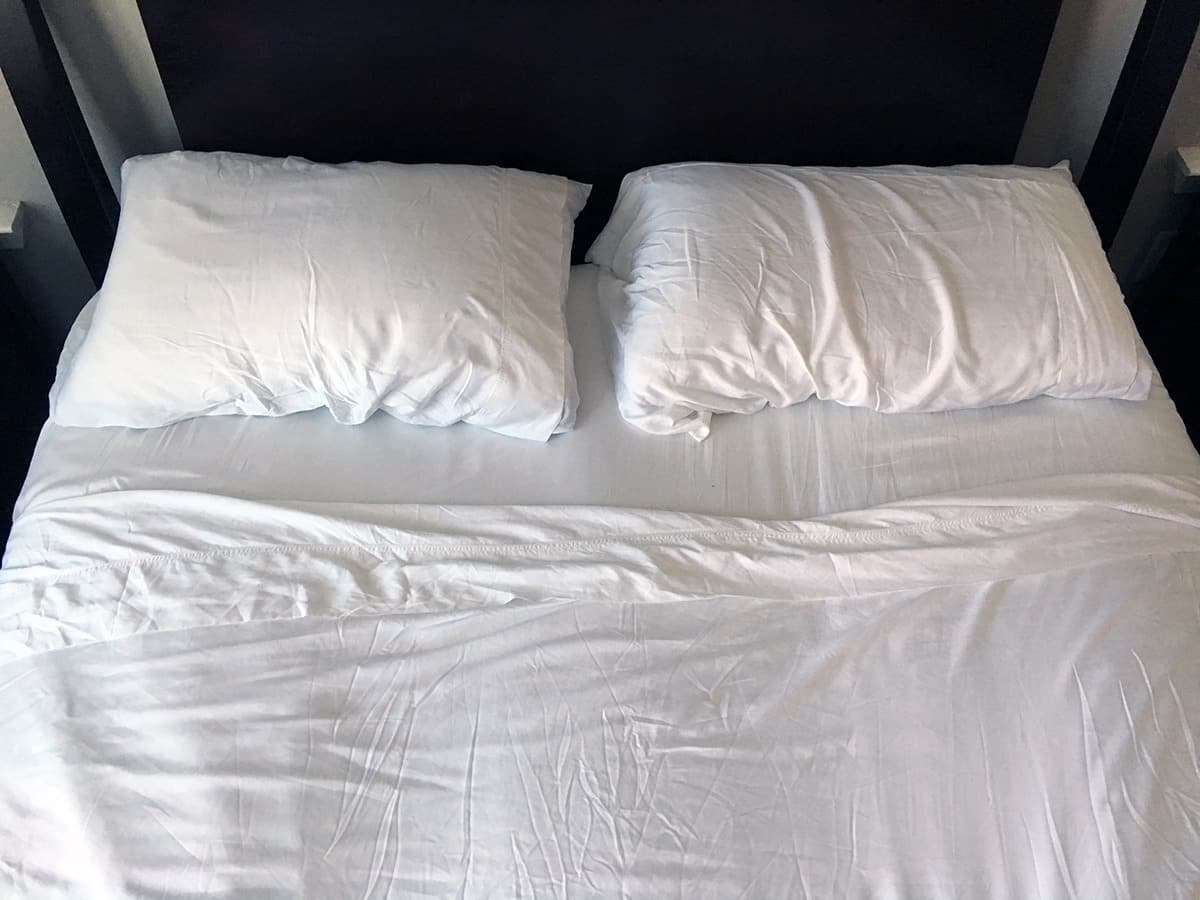 The Cariloha Resort sheet set offers a slightly more luxurious feel thanks to the sateen weave of the fabric and also offers more color varieties (seven options vs three).
Both sets of sheets are equally as lightweight and draped nicely over my bed, and I had no issues with shrinking in either set.
If details matter to people, they prefer sateen finishes, and the durability that comes with box-stitched seams (and they can handle a $239+ price tag) then the Cariloha Resort Bamboo Sheet Set could be right for them.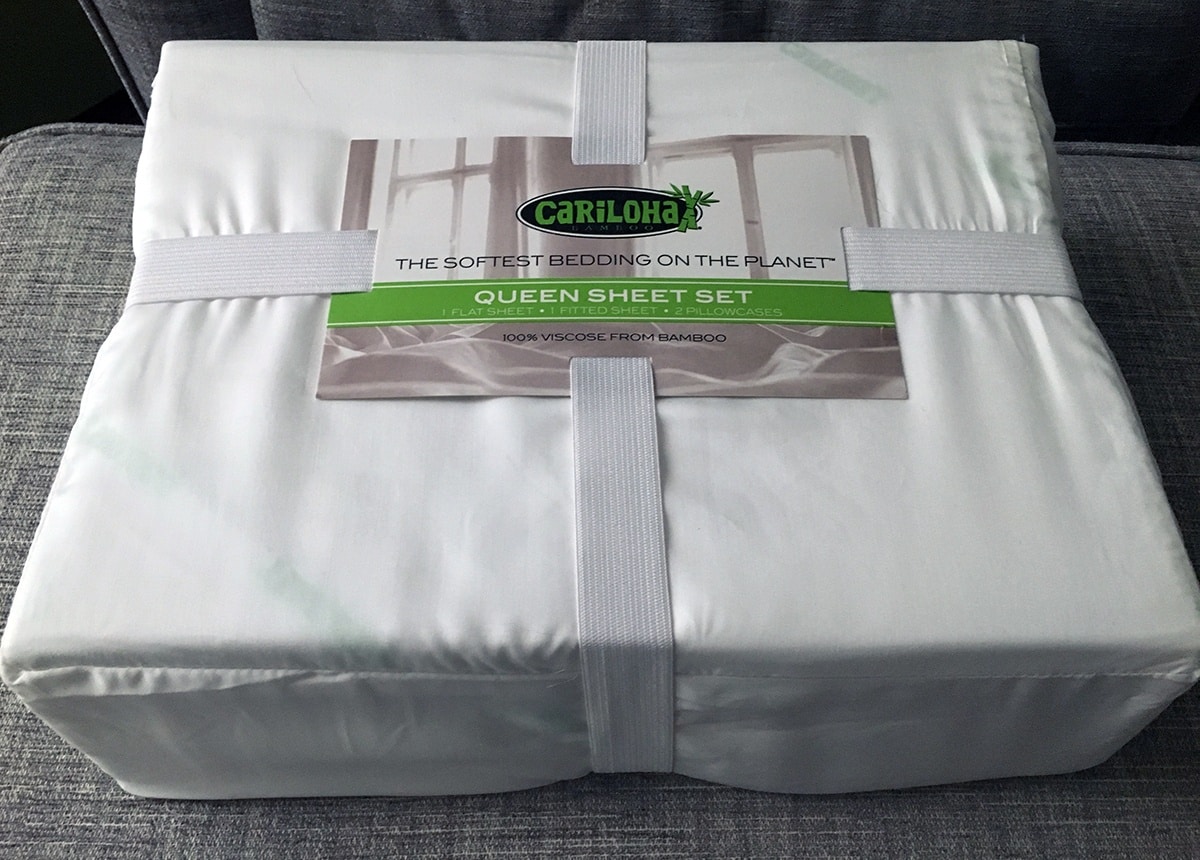 If you are focused more on the feel and are looking for sheets that offer hypoallergenic properties, then Bamboo Supply Co. Sheet Set could be right for you.
See our full review of the Cariloha Resort Bamboo Bed Sheets here and the Bamboo Supply Co. Bamboo Bed Sheets here.
Katie Golde
Katie manages the day to day operations of the Mattress Clarity news site and reviews sleep products in addition to writing and editing sleep news. She hails from Austin, where she lives with her growing family. She is a Certified Sleep Science Coach and has a master's degree in Journalism from Northwestern University and has a background in health and science content. Her work can be found in print and online publications like Discover Magazine, USA Today and The Huffington Post.