Sleepers who love the soft fluff of down – but struggle with allergies or sensitivities – will find themselves both delighted and gratified if they choose either of these down alternative pillows. Turns out, both the Five Star Down Alternative and the Casper pillow are down alternative pillows with 100% cotton covers and when it comes to telling them apart, it's all about their details and particular characteristics.
Which is the best match and what else is there to consider? Watch my in-depth review or keeping reading for my full Five Star Down Alternative vs Casper Pillow comparison!
Five Star Down Alternative vs Casper Pillow: Video Overview
Top Similarities
Filled with 100% polyester fibers (down-like filling)
100% cotton covers
Gussets for extra width
Traditional-shaped
Machine washable and dryer friendly
Hypoallergenic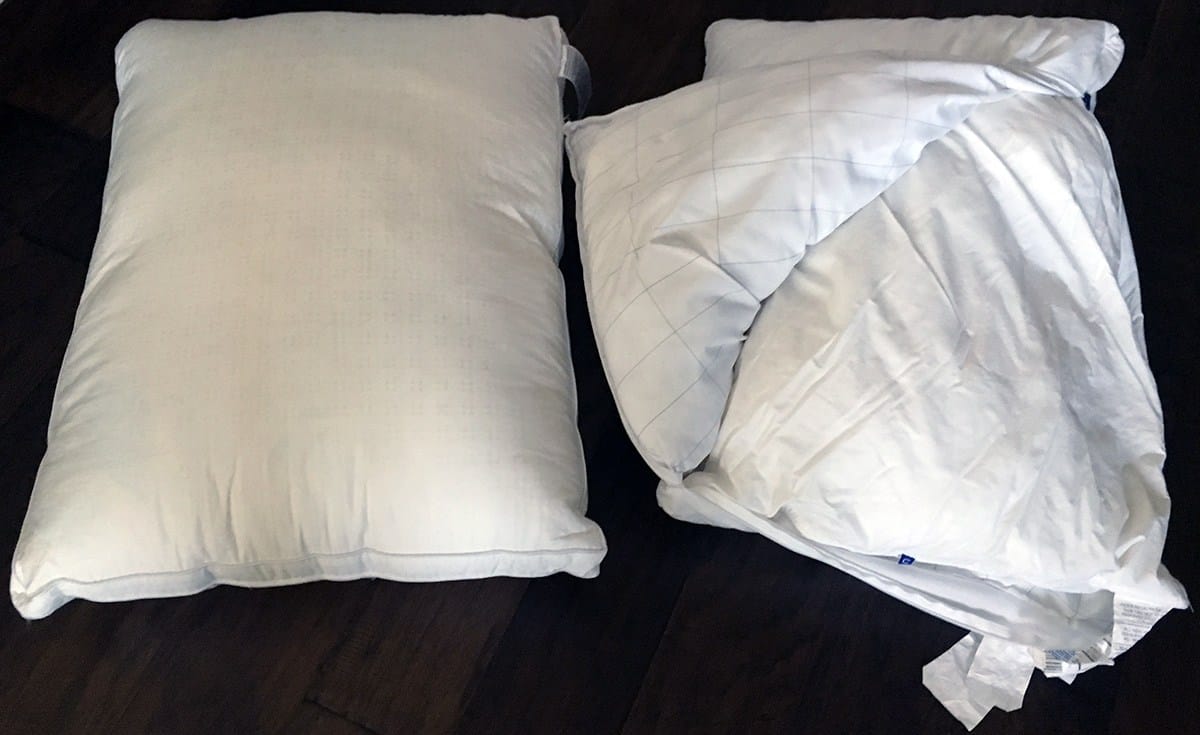 Key Differences
Five Star Down
100% cotton cover – called Damask fabric with satin piping
300 thread count
1.5″ gusset
Flat and formed – cannot be scrunched up like a down pillow
Sizes: Standard, Queen, King, and Euro Size
No trial period or warranty options (unless specified by retailer)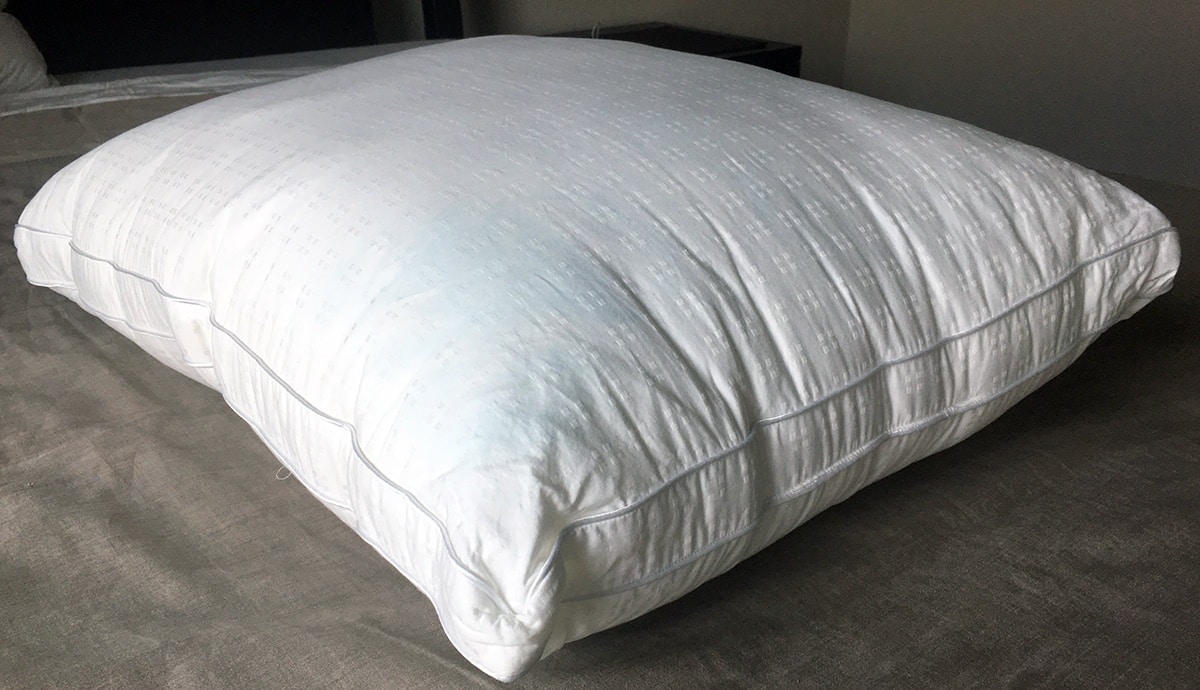 Check out the full Five Star Down Alternative pillow review
Casper
Pillow in a pillow design
Inner pillow filled with coated polyester fibers
Inner and Outer Cover Fabric: 100% Supima Cotton
400 thread count
2" gusset
Fill is sourced in South Korea and assembled in the USA
Standard and King sizes available
A 10-year warranty and a 100-night trial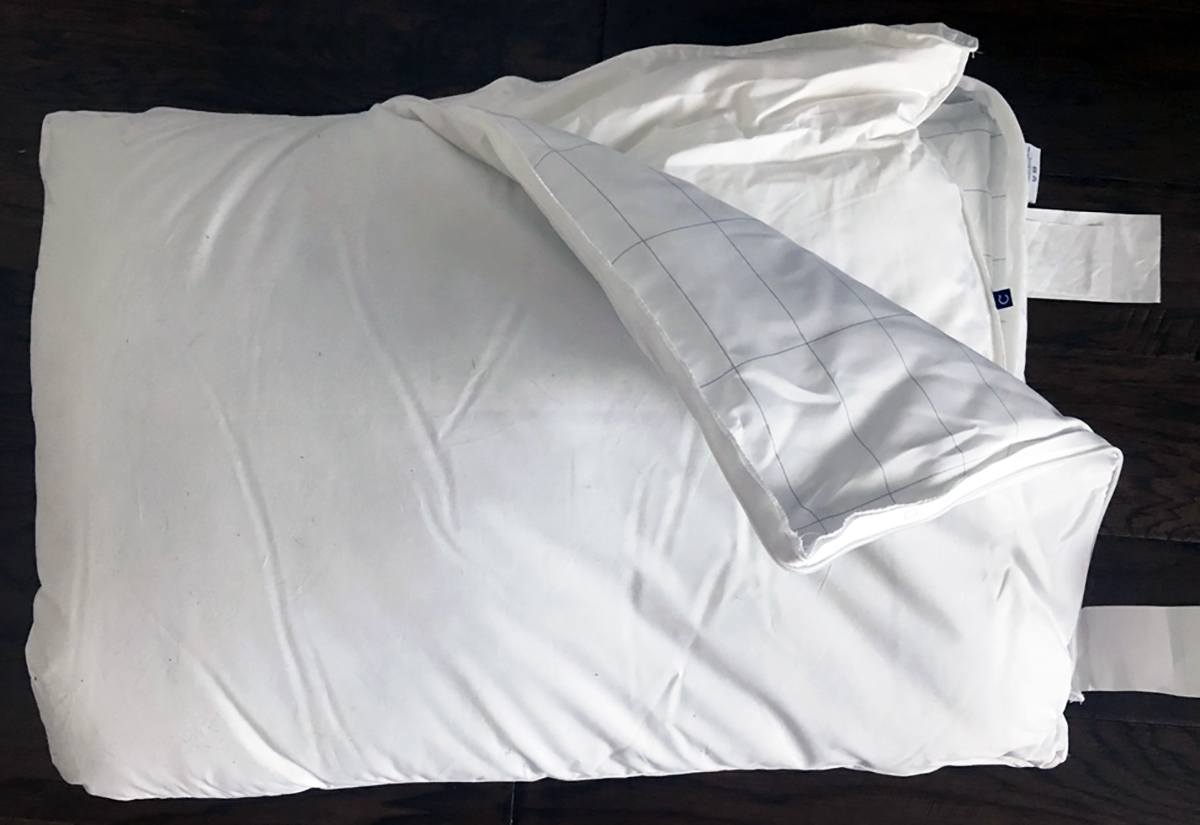 Read the complete Casper pillow review, here!
Who Might Choose Five Star Down… 
Sleepers who are on a budget. This pillow is a great possibility for those looking to spend less without forgoing comfort. It can be purchased at a variety of retailers, so make sure to price compare. There's no doubt that it's certainly less expensive than the Casper pillow (which isn't outrageously expensive, to begin with!).
Stomach sleepers. This particular pillow provides an added firmness and a more even distribution than a down pillow. However, the encompassing height and softer nature make it a better fit for more stomach sleepers and a few back sleepers, as compared to side sleepers.
Who Might Choose Casper… 
Those who like to shop in-store. Potential customers can now look and touch a real Casper pillow in Target stores. The ability to check out a pillow, especially to assess what this "pillow-in-pillow" design means, can be a big plus for some shoppers.
Back or side sleepers. Because the Casper pillow is essentially two pillows in one, and there is a 2" gusset, individuals will feel that enhanced firmness and loft, as compared to the Five Star Down Alternative. This makes it an optimal choice or back and side sleepers and stomach sleepers can, of course, remove one of the pillows and be pleased as well.
RELATED: Top Pillows for Side Sleepers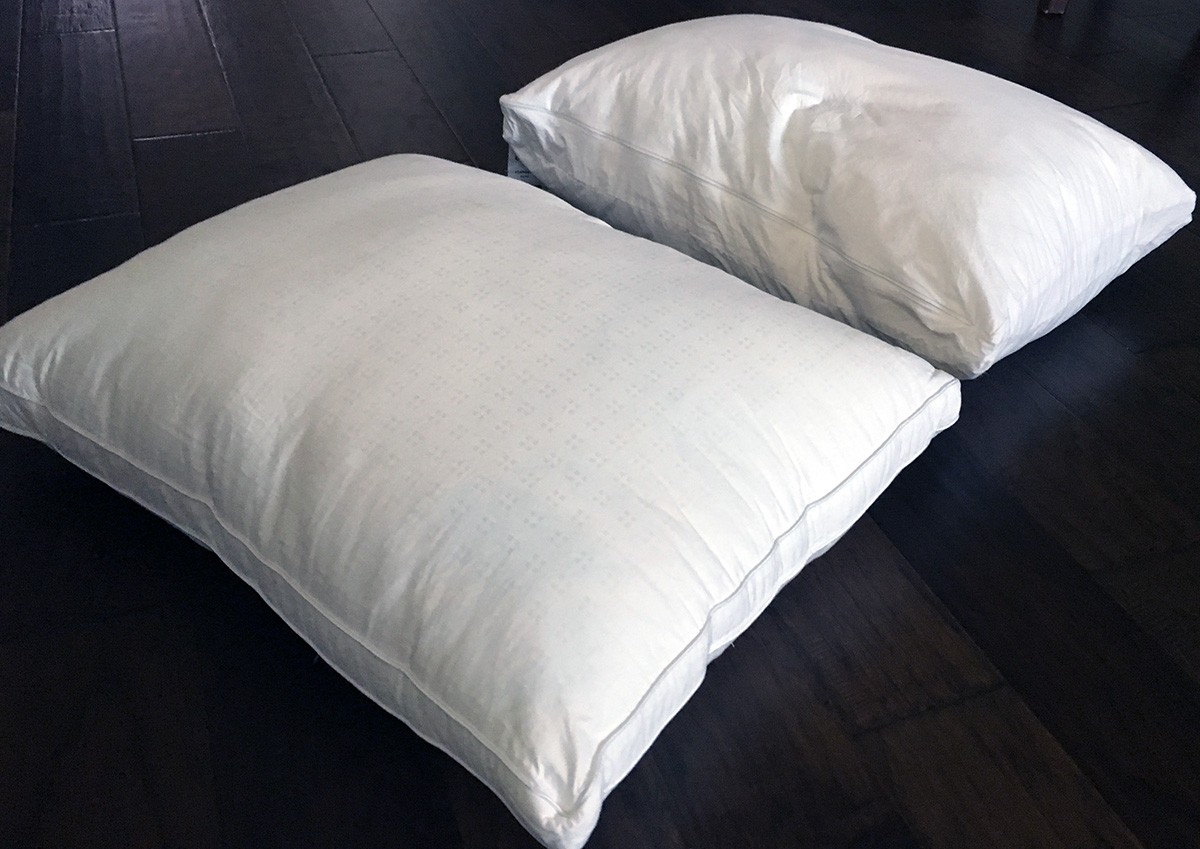 Who Could Go with Either… 
Sleepers who like down but have allergies. Both of these pillows are hypoallergenic and made with 100% polyester fibers but they still have that fluffy, downy feel to them at the end of the day.
Customers looking for easy care instructions. Both pillows come with straightforward care instructions – they are easy to machine wash and dry and may only require occasional fluffing in the dryer to keep it in good shape.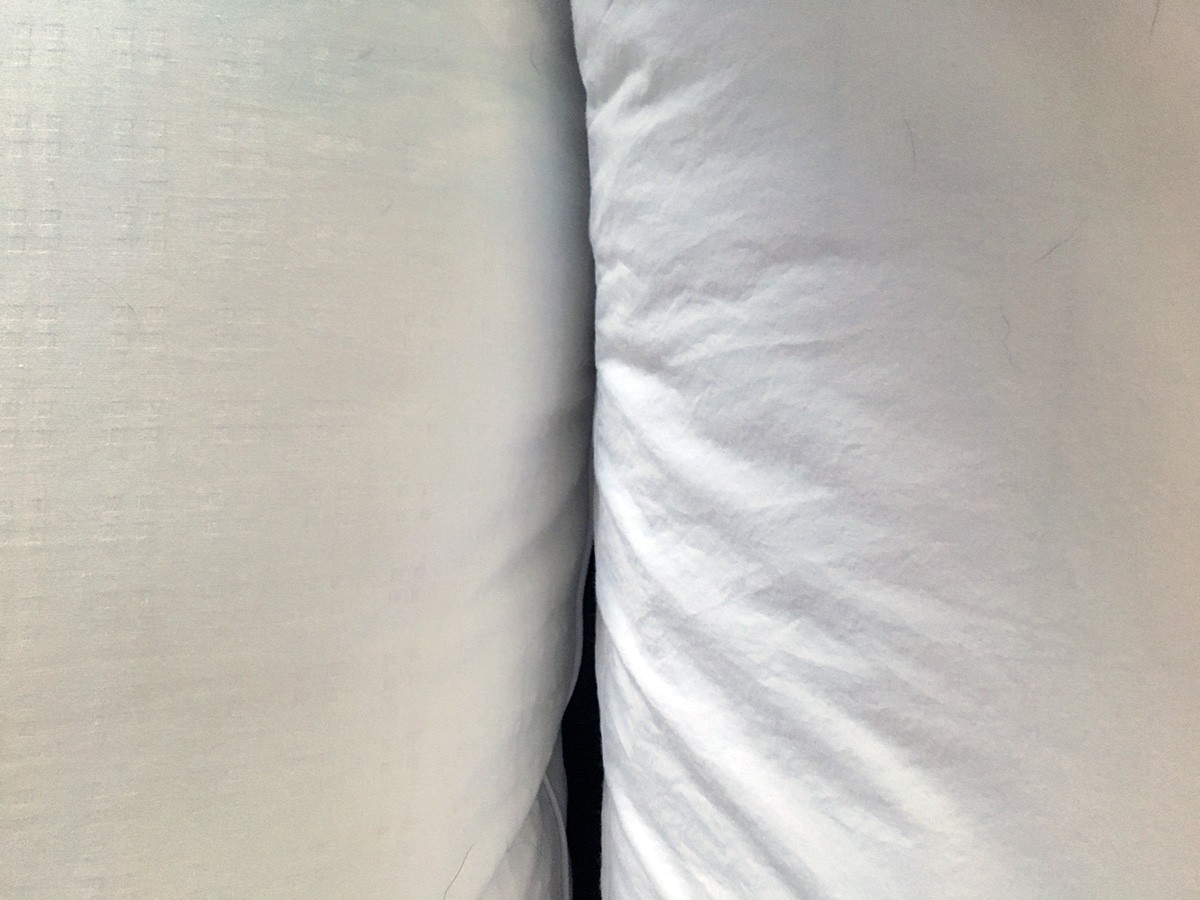 Overall
From their polyester fiber-filled cores to their generous gussets and crisp cotton covers, there is no doubt that these two pillows are extremely similar in both construction and overall feel.
Casper's innovative pillow-in-a-pillow design offers an amplified amount of loft and support, making it a better fit for back and side sleepers. Meanwhile, the plush and flatter nature that makes up the Five Star Down Alternative pillow could be a phenomenal option for stomach sleepers.
Casper's pillow offers an abundant trial period so potential customers can spend good quality time with the pillow. What the Five Star Down Alternative lacks in trial periods, it makes up for in affordability and ease of care.
Katie Golde
Katie previously managed the day to day operations of the Mattress Clarity news site and reviews sleep products in addition to writing and editing sleep news. She hails from Austin, where she lives with her growing family. She is a Certified Sleep Science Coach and has a master's degree in Journalism from Northwestern University and has a background in health and science content. Her work can be found in print and online publications like Discover Magazine, USA Today and The Huffington Post.