From high blood pressure to memory loss, sleep deprivation can have many negative effects. If you consistently get less than the optimal amount of rest, you could be putting yourself at risk.
Need help getting back on track? Then the RISE Science App might help. This app, available for iOS and Google phones, helps users catch up on rest and build healthier sleep habits.
Before spending $60 on a yearly subscription, however, it's important to learn whether RISE will work for you. Read our full RISE Science App review to see whether this technology will help erase your sleep debt.
RISE Science Sleep App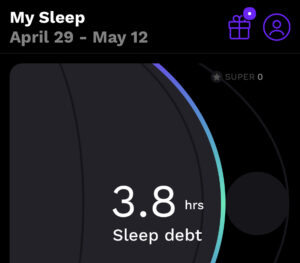 Need help getting back on track? The RISE Science App can help. Available on iOS and Google phones, RISE helps users catch up on rest and build healthier sleep habits.
Mattress Clarity Score
3.40 / 5
Read Full Review
RISE Science Pros and Cons
Backed by scientific research, the RISE app helps users determine their ideal sleep schedule and track their energy levels. It's especially useful for folks with prolonged sleep deprivation, but it could work well for other people with other sleep and health concerns as well. Here's a quick overview of who may benefit from downloading this app:
Who Should Download The RISE Science App?
People who want to eliminate sleep debt
Folks who want to track their energy levels
People who want a reasonably priced sleep tracking app (RISE costs $60 per year)
Who Shouldn't Download The RISE Science App?
People who don't want to share personal data with an app
People who want detailed information about each night of sleep
Those who want an app that features sleep stories, white noise, and other soothing sounds
How Does The RISE Science App Work?
In order to determine your optimal sleep schedule, the RISE App analyzes your phone movement and daily steps. You can also pair the app to your wearable fitness tracker, such as a FitBit or Oura, but it's not necessary. According to research, phone data is often more accurate than the information gathered from wearable devices.
When you download RISE, you give the app permission to track your phone's movements. Most people touch their phone right before they go to sleep and as soon as they wake up the next morning. Using this logic, RISE suggests the ideal amount of sleep you need per night. It also helps you track your energy levels so that you can plan your workouts and productivity sessions better.
But what if you like to put away your phone an hour before bedtime? This could affect the app's ability to detect your sleep. Fortunately, RISE lets users adjust their sleep time frame to ensure the data is as accurate as possible.
RISE Science Features
There's more to this app than meets the eye. Let's examine each of RISE's features in more detail.
Sleep Tracker
Most people download RISE exclusively for the sleep tracker. But unlike other apps on the market, such as ShuteEye, RISE doesn't track sleep stages. RISE believes that the body naturally knows when to reach the different stages of sleep, and it's not beneficial to try and monitor that. Instead, RISE focuses on sleep debt, the cumulative effect of sleep deprivation.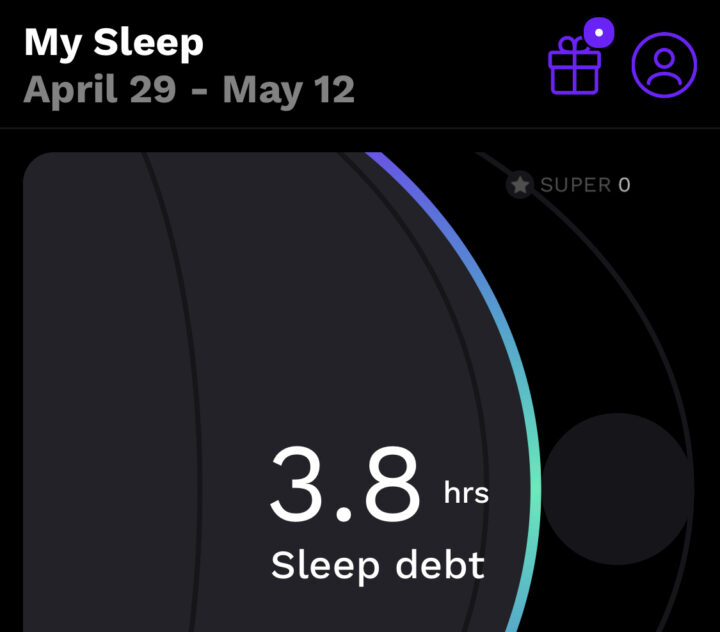 RISE operates under the assumption that users will use their phone before bed and as soon as they wake up. Using this data, the app suggests the perfect time for the user to go to sleep and start their day.
According to my personal sleep data, I need an average of nine hours a night. That's an hour more than the average recommendation – that's one example of how sleep isn't one-size-fits-all!
Energy Schedule
Using your phone usage and steps data, RISE analyzes the amount of energy you'll have throughout the day. My data looks like a wave – I have one big burst of energy around 11:30 a.m. and another at 8:30 p.m. This information can help people plan their day more efficiently. For example, I now strive to write in the late morning and workout a few hours before bedtime.
If you love diving into data, RISE will make you giddy. The app features several visual representations of your sleep and energy cycles, and it even lets you track your progress. If you're trying to change your habits, check out RISE's Smart Schedule. This feature suggests the ideal bedtime based on your levels of melatonin, also known as the "sleep hormone."
Relaxation Sessions
If you have difficulty falling asleep, RISE can help. Add a relaxation session to your schedule! The app offers several different types of guided audio sessions, all based on science.
RISE's Autogenic training session leads users through a series of mental exercises designed to help people feel warm and relaxed. You can also try a two-minute diaphragmatic breathing session. This type of breathwork exercise engages the abdominal muscles and diaphragm, which efficiently fills the lungs with oxygen. This type of breathing can help lower cortisol, also known as the stress hormone, and decrease blood pressure.
Users can also play a loop of soothing sounds for as long as they choose. This is a great way to tune out anxious thoughts or disruptive sounds.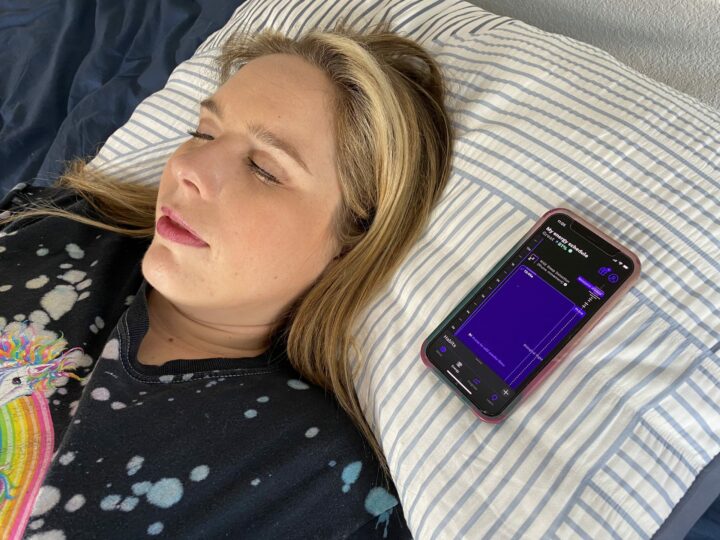 I personally loved the progressive muscle relaxation session. In this six-minute exercise, I tensed and relaxed muscles one at a time. By the end of this short audio clip, my body felt like jello and I melted into the mattress.
Sleep Habits
It takes time to build a new habit, and sometimes you need a little nudge. If you're trying to develop a different routine, such as working out or journaling, you can set a daily reminder through the RISE app.
Sleep Resources
The more information I gathered about my own sleep habits, the more I wanted to know about how sleep works. I loved scouring through RISE's "learn" section, which is full of short, fascinating articles about the practical science of sleep. It was particularly interesting to read about how I can take advantage of my energy levels throughout the day and increase productivity.
RISE Science Subscription Information
The RISE app comes with a seven-day free trial period. After that, you are automatically enrolled in their $60 annual subscription, which is on par with many other sleep tracking apps on the market. Because RISE pulls data from your phone, you don't have to use it for several weeks in order to gain valuable information, like you do with other similar apps. As soon as you adjust your privacy permissions, you're presented with a thorough study of your sleep habits.
RISE Science Sleep App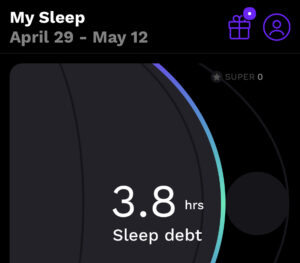 Need help getting back on track? The RISE Science App can help. Available on iOS and Google phones, RISE helps users catch up on rest and build healthier sleep habits.
Mattress Clarity Score
3.40 / 5
Read Full Review
My Experience With The RISE Science App
As a right-brained, creative individual, I like to focus more on how my body feels rather than what data says. For that reason, I'm not the biggest fan of the RISE Science App. That said, I understand the value of this detailed information, especially if you suspect you have a sleep disorder and need to gather information before going to a doctor.
I was surprised to learn that I need nine hours of sleep per night. Even though that's what the data pulled, I don't know if that's entirely accurate. I tend to wake up before my alarm goes off and spend the morning snuggling with my dog before I touch my phone. It's possible the RISE app thinks I'm sleeping when I'm really just relaxing before work. For people like me, the RISE app may be more accurate if used with a fitness tracker.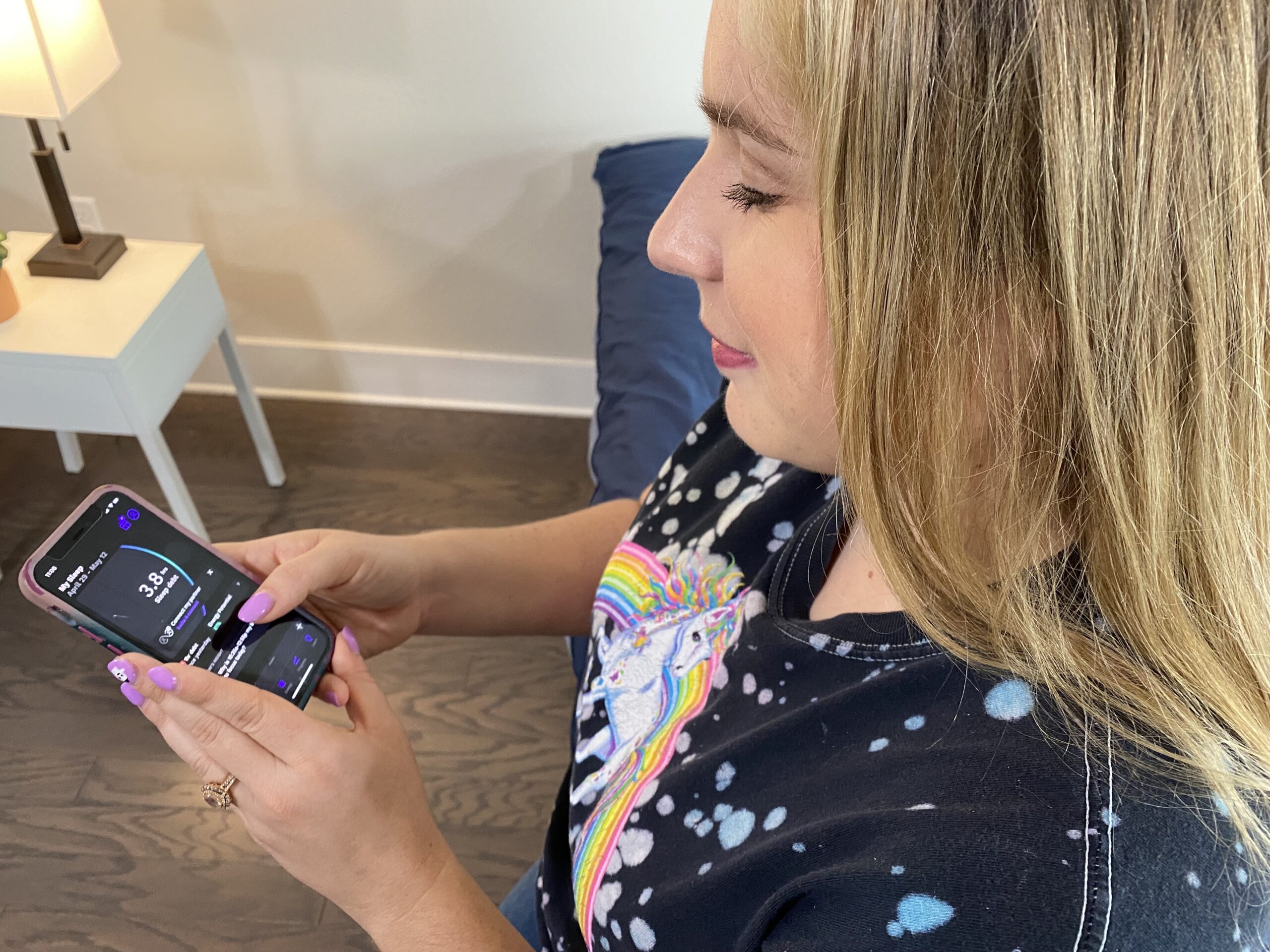 I thoroughly enjoyed the relaxation sessions, especially because RISE sends reminder notifications when it's time for bed. I often forget to engage in mindfulness exercises before bed, but they can make a world of difference.
RISE isn't a great fit for people who want detailed information about their overall sleep quality. If this is a top priority, I recommend reading our ShutEye Sleep Tracker review. This app records your sleep and provides data about your experience. It can prove especially beneficial for people who suspect they have sleep apnea.
FAQs
Still have questions about the RISE Science App? Check out our FAQ section below!
How much does the RISE Science app cost?
The RISE app costs $60 per year, and they offer a seven-day free trial.
Is the RISE app worth it?
This ultimately depends on what you want from a sleep tracking app. If you want to focus on eliminating sleep debt, RISE works wonders. If you're more concerned about tracking your sleep cycles, we would recommend the ShutEye App.
How does RISE calculate sleep debt?
RISE operates under the assumption that you touch your phone right before bed and as soon as you wake up. Using this data, RISE analyzes your sleep over a period of two weeks. The app provides users with detailed information about their sleep debt and offers solutions to help bring it back to zero.