The P-5 is Sleep Number's most popular mattress, with a great balance of firmness and cushion and comfort. Those who are looking for a little bit extra may want to splurge on the I-LE model because of all the extras that come with the construction. This guide will go over the full details and construction of each mattress to help people decide which one is most appropriate for them.
Key Similarities
Both models are pillow top mattresses (European-style vs. Duvet-style)
A variety of standard sizes – including FlexTop
Individual or dual air chamber options with DualAir™ adjustability
Both come with this optional feature:
FlexFit™ Adjustable Bases
Key Differences
P-5
11" mattress profile
European style pillow top design that includes 2" of hypersoft quilting foam for a plush surface
2" of proprietary PlushFit foam- supportive foam is designed exclusively for Sleep Number to naturally conform to the body's curves.
5 zones specifically designed to contour to the head, shoulders, lower back, hips, and knees
Mattress fabric is made with a rayon/polypropylene blend for smoothness and durability
$2,099.99 for a Queen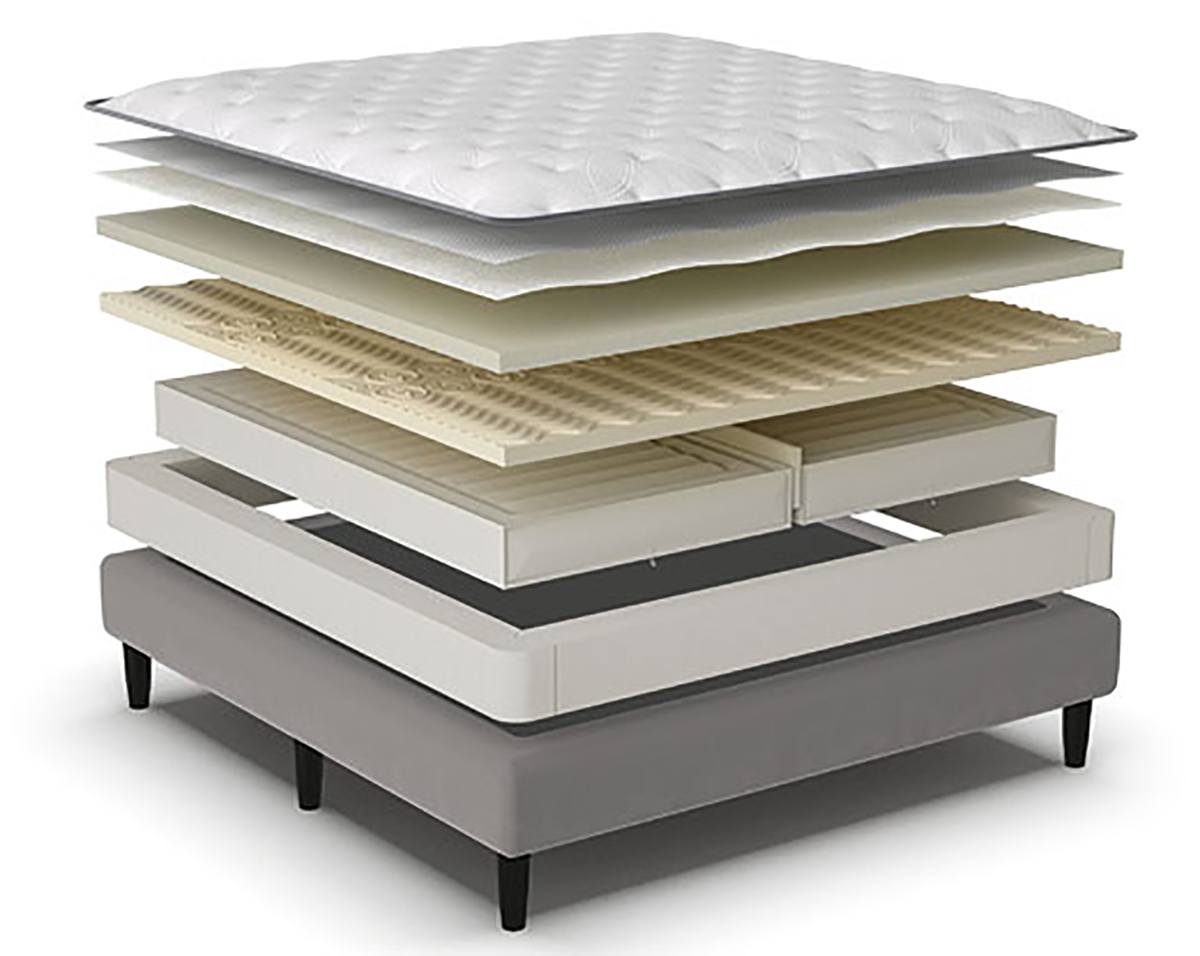 I-LE
14" mattress profile
Duvet-style pillowtop that includes: hypersoft quilting foam for a plush surface
3" of Exclusive Comfort Layer foam – enhanced with a breathable airflow design to help balance sleeping temperature
2" foam base pad underneath the air chamber(s)
Polyester/polypropylene soft and breathable fabric so people sleep comfortably.
Sleep IQ Technology is included
$4,899 for a Queen size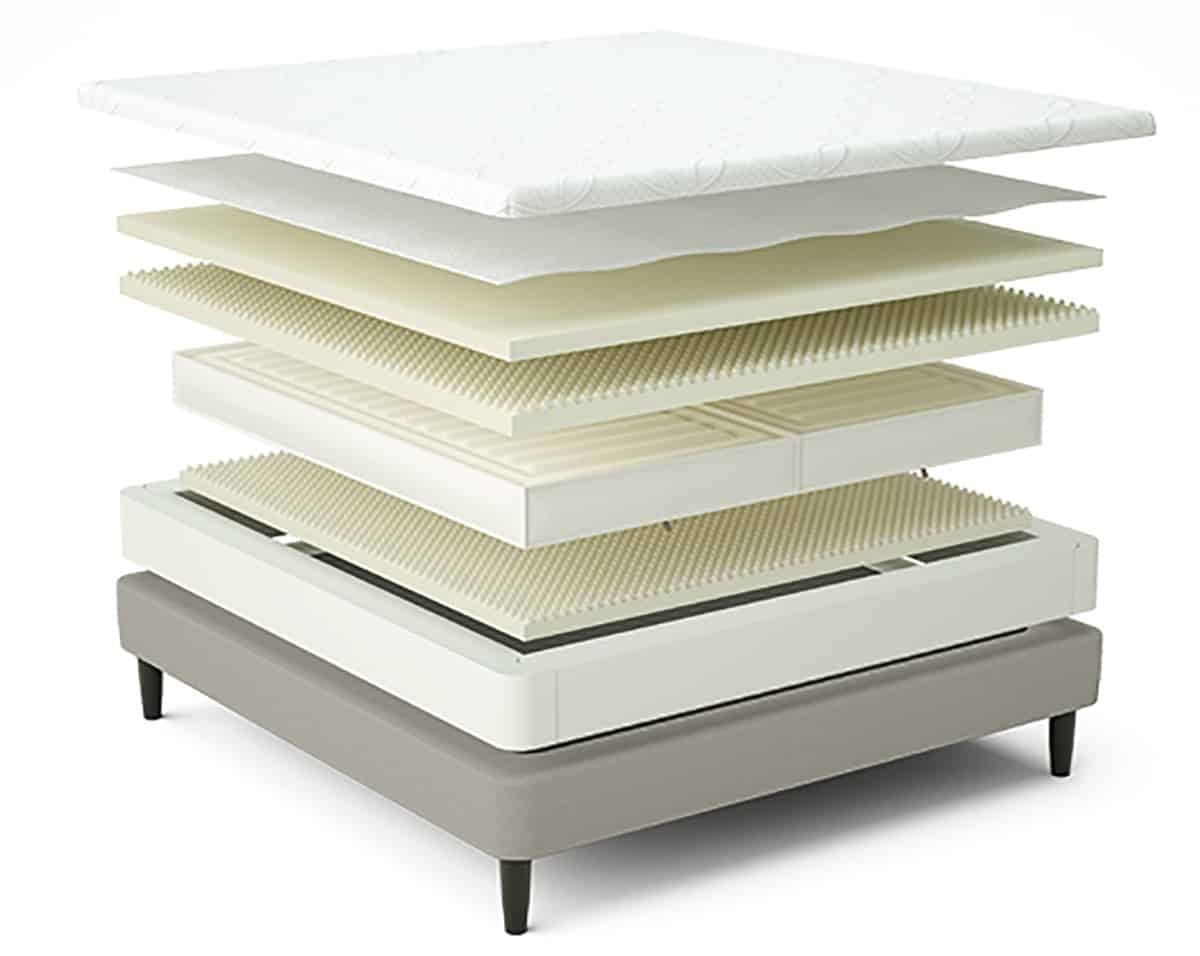 What Happened During Several Live Chat Sessions
After speaking with Sleep Number Customer Service representatives, I learned about a few extra details that may help people decide between a P-5 or an I-LE mattress.
Mattress Top: The mattress tops are both pillowtops but they have different styles and can be accessed in the mattress differently. The European-style of the P-5 is less tall and has a smaller pillowtop than the I-LE that can be accessed from one zipper in the mattress where people can get to all the components. The I-LE has a larger pillowtop and its own zipped up portion of the mattress (for two zippers total), according to Customer Service.
Popularity: The P-5 model is Sleep Number's most popular bed, and the salesperson I spoke to at a Sleep Number store said it had a good balance between cushion and natural firmness from the air chambers.
Firmness: The I-LE has more layers, so it may come as no surprise that it is the least firm of both mattresses. While P-5 is very popular, the Customer Service representative told me that, people who "love the cloud-feel or softer mattresses " will generally get the I-LE because of its duvet-style pillowtop.
Which Should People Pick?
P-5 if…
Someone is a Side Sleeper. Customer Service representatives told me that the P-5 would be a better choice than the I-LE for side sleepers because the 2" PlushFit comfort foam layers contains five zones for body contouring and pressure relief – including the hip area. She said: If people want to feel the pressure point relief in targeted areas of their body to ensure that they're properly supported throughout the night, I would strongly recommend the p5 for them.
People Want To Save Some Cash. There is a $2,800 price difference between Queen size P-5 and I-LE mattresses. Deciding on the P-5 means people will not get the soft duvet-style pillowtop or a 3" enhanced foam comfort layer with breathability, but it does make it easier to consider accessories like Sleep IQ Technology or the FlexFit Adjustable Base.
Read our full Sleep Number P-5 review.
I-LE if…
People Are Hot Sleepers. The 3" exclusive comfort foam layer in the I-LE is designed for airflow and breathability, making it a cooler mattress than the P-5, which has no cooling technology. The I-LE has cooling built into the comfort layer and not the mattress top like the I-8 model or I-10 model.
People Like Cushioning. The I-LE is a better fit for those who aren't interested in a naturally firm mattress. People can still adjust their level of support with their Sleep Number setting, but the I-LE's 3" foam comfort layer and tall, soft duvet-style pillow top will keep people nicely cushioned while they sleep, as compared to the P-5.
Read our full Sleep Number I-LE review.
Personal Opinion
If people choose the bestselling P-5 mattress over the I-LE model, they will save about $2,800 on a Queen size bed. They could actually purchase two Sleep Number beds for the price of the I-LE mattress.
Here is what people get for the price difference:
Sleep IQ Technology
2" foam base pad
3" Exclusive Comfort Layer – foam layer with breathability to keep people cool
Duvet-style luxurious pillowtop
3" more inches of mattress profile height (11″ vs 14″)
The P-5 mattress may be a better choice over the I-LE model for not only the cost savings, but because people get a foam layer that comes with 5 areas of pressure relief and body contouring.
As someone who sleeps on their side frequently, it's nice to have added pressure relief in that area, even if there is 1" less of foam thickness than people would get with the I-LE.
Overall, there is a reason why people like the P-5 model, namely that it is a good mix of Sleep Number features and provides a balance of cushion and firmness.
Read our general Sleep Number review.
Katie Golde
Katie manages the day to day operations of the Mattress Clarity news site and reviews sleep products in addition to writing and editing sleep news. She hails from Austin, where she lives with her growing family. She is a Certified Sleep Science Coach and has a master's degree in Journalism from Northwestern University and has a background in health and science content. Her work can be found in print and online publications like Discover Magazine, USA Today and The Huffington Post.