The Austin Reef Plush is a hybrid mattress. It is one of 20 models in the Simmons Beautyrest Silver collection, which is the most affordable Beautyrest collection.
Construction And Materials
The Austin Reef Plush mattress is approximately 13" high and contains:
Dualcool™ Technology Memory Foam, which prevents overheating by moving heat away from the surface of the mattress
Aircool® Gel Memory Foam, a gel foam designed by Simmons to relieve pressure
Geltouch® Foam, which provides "soothing comfort"
1000 Density Firm Beautyrest® Pocketed Coil® Technology, which supports the body and isolates movement
The use of both foam and coils in this mattress is designed to give you both pressure relief and support. In addition, the use of cooling foams and airflow-promoting pocketed coils should ensure you don't overheat when you are on this mattress.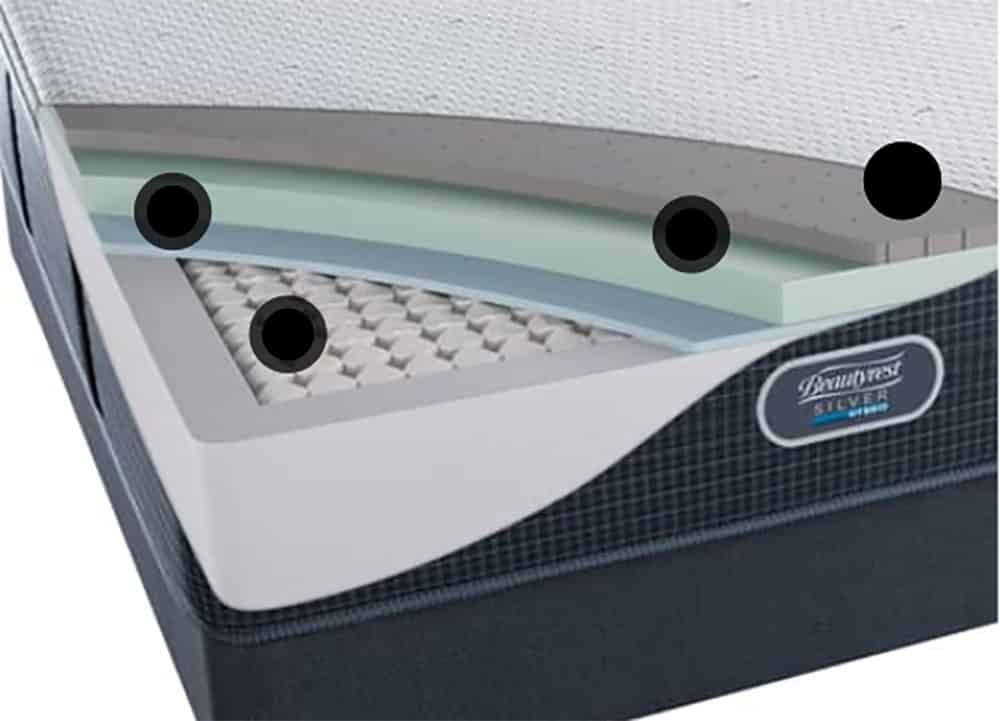 Firmness Level
Simmons states this mattress is Plush. Plush often means that the mattress offers good pressure relief and could be a bit softer. However, we cannot give a more specific assessment of the firmness without further information.
RELATED: Check out our overview of the Beautyrest Silver collection HERE.
Common Praise: What Makes This Mattress Stand Out?
If you like a softer, plush mattress, this might be a good fit. Simmons describes the Austin Reef Plush as "plush."
The Dualcool™ Technology Memory Foam and Aircool® Gel Memory Foam are designed to dissipate heat. Also, the coil technology helps with airflow. Together, these factors should help keep you cool at night.
A plush mattress should relieve pressure on your hips, shoulders, and/or knees. If you sleep primarily on your side, this could be a good mattress for you.
RELATED: Harbour Beach Ultra Plush Mattress Review
Common Complaints And Other Things To Note
A soft mattress is not always ideal for back or stomach sleepers. That's because it may not support the spine properly in these positions, which can lead to back pain. Stomach sleepers especially need extra support to ensure their hips don't sink in too far and throw the spine out of alignment.
This mattress contains three layers of memory foam, so it's not a good fit for people who dislike the soft, enveloping feeling of memory foam. 
The Austin Reef Plush is a hybrid mattress. Hybrid models can be heavy because they contain layers of both foam and coils. The weight can be an issue, especially when transporting the mattress.
RELATED: Cascade Mist Firm Mattress Review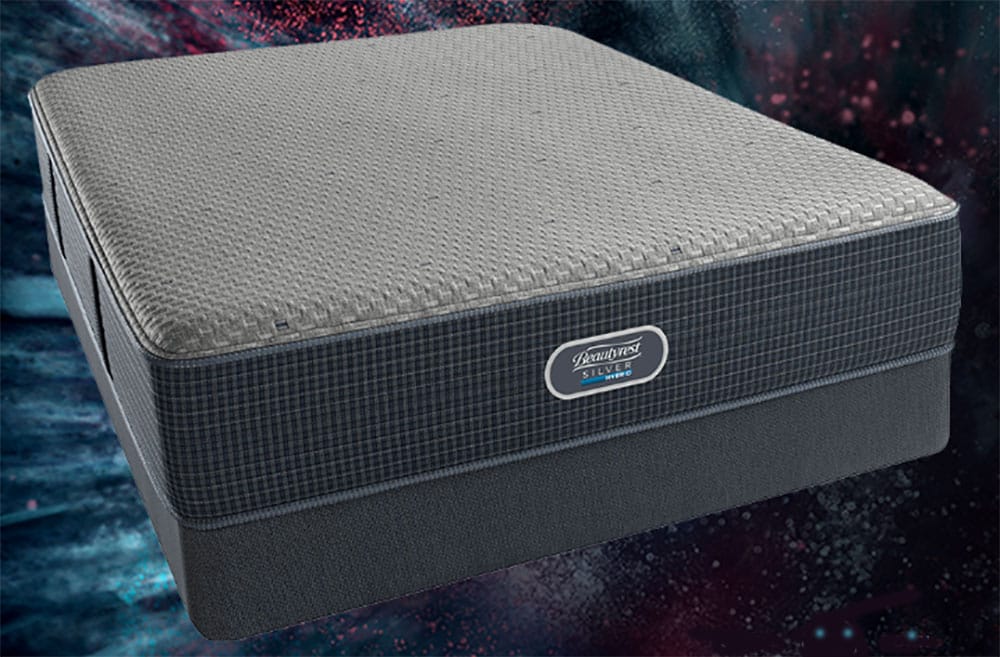 Why Should You Choose This Over The Other Silver Models?
It's a softer model, which may be good for people who sleep on their sides. The softness may help relieve pressure around the shoulders, hips, or knees.
It contains cooling memory foam, which is good for people who run hot at night.
It is a hybrid model. Other mattresses in the collection contain only coil technology without memory foam.
Overall
This hybrid mattress is 13" high and contains Dualcool™ Technology Memory Foam, Aircool® Gel Memory Foam, Geltouch® Foam, and 1000 Density Firm Beautyrest® Pocketed Coil® Technology.
The Austin Reef Plush mattress should be a plush, softer mattress, so it could be good for side sleepers. It has numerous components that are designed to keep you cool while you sleep. Also, it is a hybrid mattress, so it incorporates both memory foam and coils in its construction.
These features may be appealing to certain types of sleepers. However, if you are a back or stomach sleeper and/or don't like the feeling of memory foam, you may want to look elsewhere.
All images from Simmons
The following two tabs change content below.
Marten Carlson
Marten is a staff writer for Mattress Clarity News. He covers the mattress industry as well as sleep science news. He is specifically interested in the connection between sleep and overall health.Marten has written for media publications like Consequence of Sound and received a master's degree in Film Studies from Emory University.He comes from Franklin, Indiana, and spends all the time he can writing, directing, and acting in films. He has directed genre short films and features. His newest film, Starlets, recently premiered at the River Town Film Festival in Clinton, NJ. He also stars in the upcoming thriller, Sour Bear. His next film, At The Hop, is a hot rod actioner with a horror twist.
Latest posts by Marten Carlson (see all)