The 4Sleep mattress is next in a wave of online mattress startups that cut out the retailer to pass on savings to the consumer.  Generally I like these newer companies that are trying to upset the traditional mattress model and keep the big guys honest.  I hadn't heard of 4Sleep before they contacted me to review the mattress, so I didn't know what to expect – but overall this mattress really impressed me.  It's not for everyone (no mattress is), but I think for some mattress shoppers it's a really great option.
EDITOR'S NOTE: The 4Sleep Mattress is no longer available. See our best mattress page for some other great options!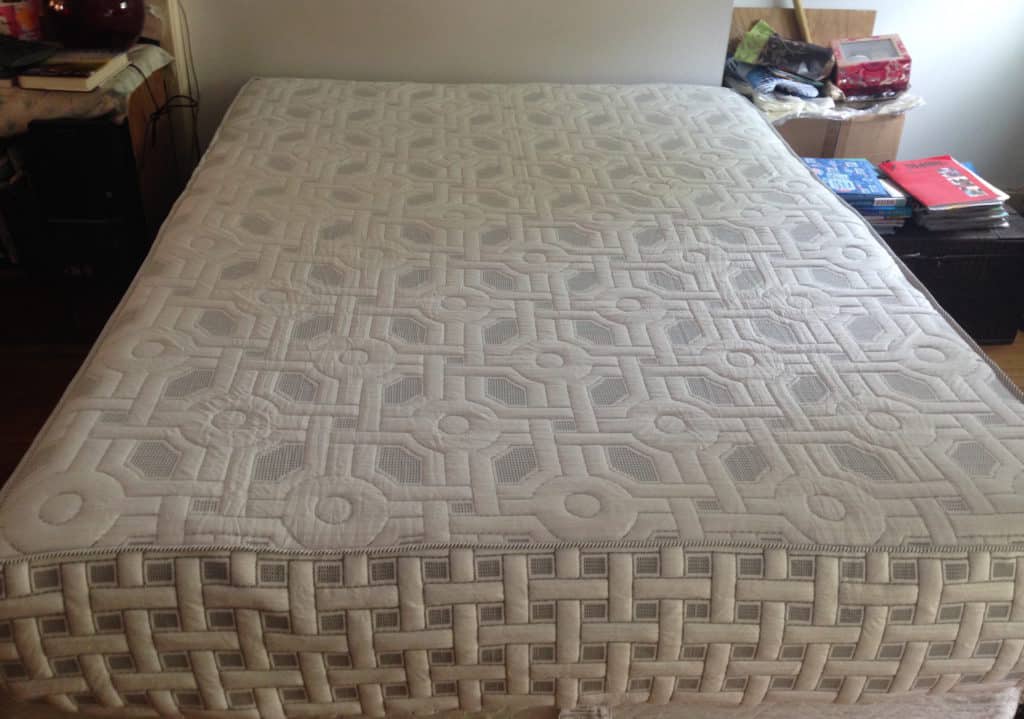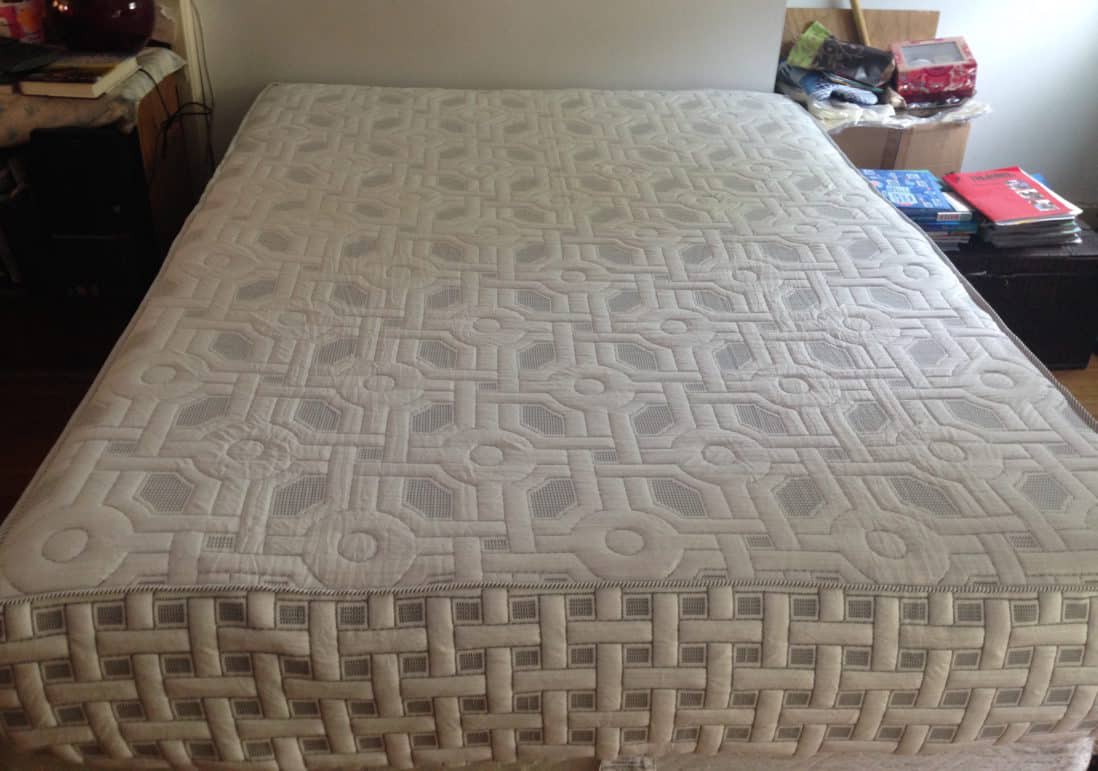 Who will love the 4Sleep mattress?
Memory foam lovers – if memory foam is your thing, this mattress delivers.  It has that nice contouring feeling that offers both comfort and support.
People that live on the edge – or at least sleep on the edge.  It has a special layer of denser foam around the edges for better edge support.  The edge support is not as good as a spring mattress, but is better than most memory foam mattresses I've tried.
Value lovers – at $899 for a queen it's not cheap, but with the 4Sleep direct-to-consumer model the specs match up with mattresses that would be sold for 2-3x more in mattress stores.
People that like American-made products – 4Sleep fits the bill.  Manufactured in the good 'ole USA.
People that prefer a mattress slightly firmer than average – generally 4Sleep is in the range of average firmness, but on the slightly firmer side of that range.  Firmer than Casper, less firm than Tuft & Needle (for those of you keeping score).
Clean freaks – put the removable cover in the wash and it's as good as new!  I can barely get a fitted sheet back on so I didn't really test this out myself, but at least you have the option.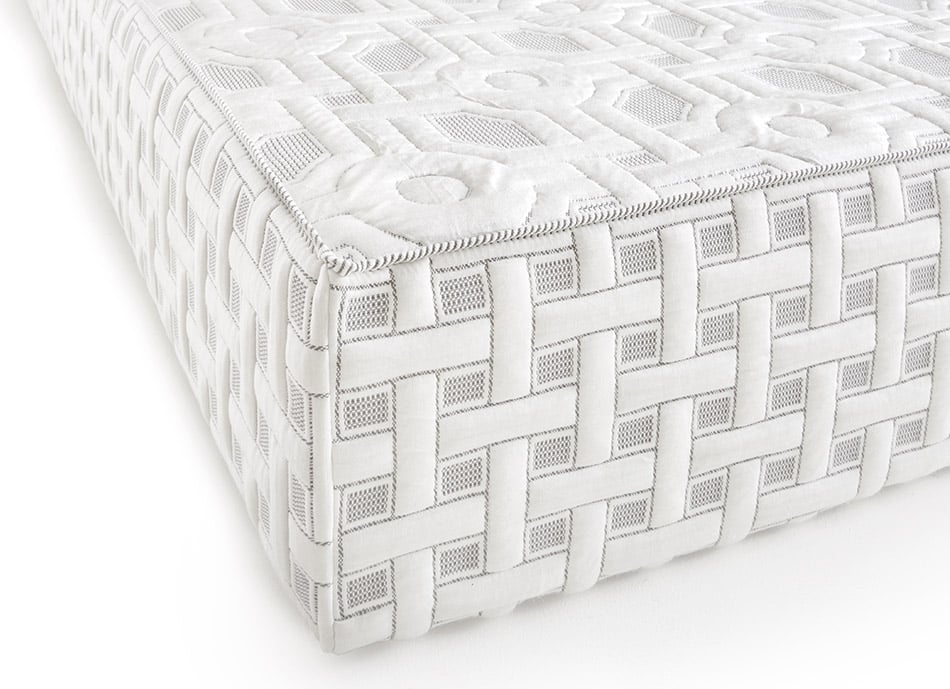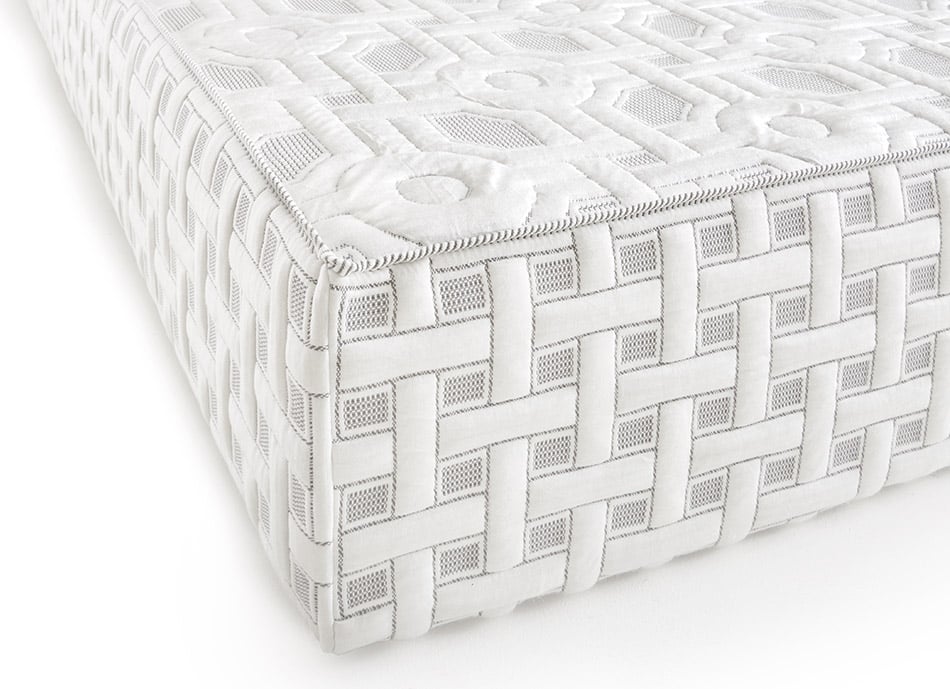 Who shouldn't get a 4Sleep?
Innerspring mattress lovers – even though I think 4Sleep is a great product, it's not going to make you magically like memory foam if you're a spring person.
Big mattress brand groupies – you know who you are.  But seriously, do keep in mind that this is a new brand that doesn't have decades of customers and thousands of reviews for reference like a Tempurpedic does.  If you want social proof, 4Sleep will take some time to get there.
Lushes – this is a really quality mattress, but it doesn't have all the bells and whistles of a mattress priced for thousands and thousands of dollars.  If you spend a lot more, you can get some additional features.
People that want to test drive the mattress before purchase – available online only, folks.  However they do offer a 90-day trial period where you can return it for a full refund.  See related article our guide to buying a mattress online.
My Experience with the 4Sleep mattress
Overall I really liked the 4Sleep mattress.  Personally I prefer slightly firmer memory foam mattresses in general, so 4Sleep had a head start going in.  Generally my big concern with this type of mattress is that it will sleep hot, and I didn't have that issue at any point in 2 weeks of sleeping on 4Sleep (during summer months as well).  I found it to be really comfortable, and more importantly (to me) offers really good support.
Only one small complaint – the mattress came out of the box looking a little disheveled, more than most bed-in-a-box mattresses I've tested out.  However after a few hours it looked totally normal after fully decompressing.  I'm told this is the stretchable poly/lycra fabric that has the Cooling on Demand Technology.  It looks a bit wrinkled at first, but those will relax and can be easily smoothed out.  If a few initial wrinkles is the price that I'll pay for extra cooling, then I'd pay that price every time.  Definitely not a deal breaker, and could have been made worse because I left the mattress in the box for a few extra weeks.  Slept great, even from the first night.
Important Construction Points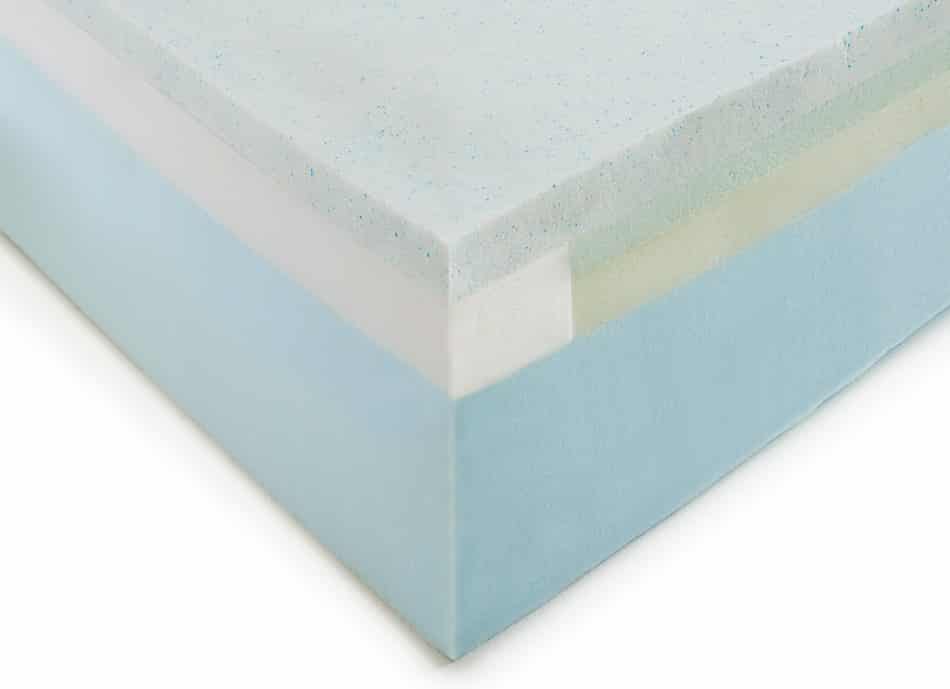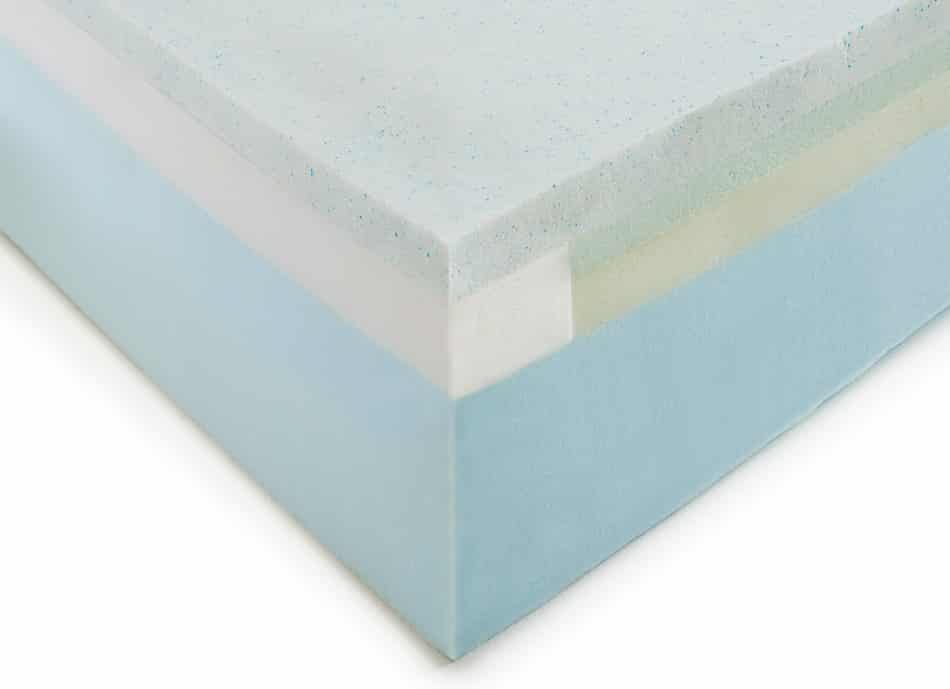 If you want the full specs I suggest you check out the 4Sleep website, they actually do a much better job than most companies of explaining the materials and the intention behind the 4Sleep mattress design.  However important aspects in my mind:
11 inches thick, 4 layers – most mattresses at this price point (sold online) are 10 inches/3 layers.
Edge support layer – foam "support rails" are put in to decrease sag on the edge of the bed (which is common for memory foam mattresses).  This has the effect of making the bed actually feel bigger since you can sleep closer to the edge of the bed with no issue.  Good for sitting on the edge and getting dressed as well.
Thermoregulation – interesting concept I haven't heard from anyone but 4Sleep at this point, saying it regulates temperature, rather than just keep you cool.  The temperature was great for me, but they say it's particularly great for couples (I didn't test this out, I tested it out alone).  If you end up going with 4Sleep, let me know if this makes a big difference, it sounds great!
See a zoomed-in view of 4Sleep's foams below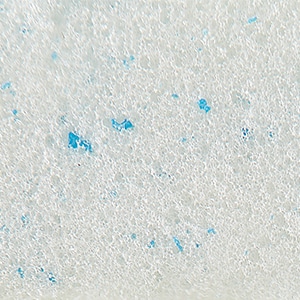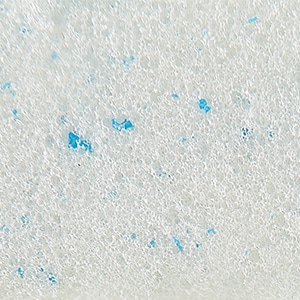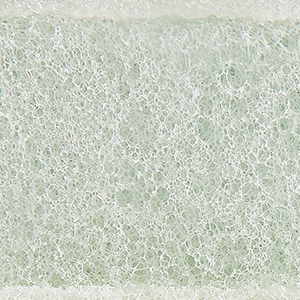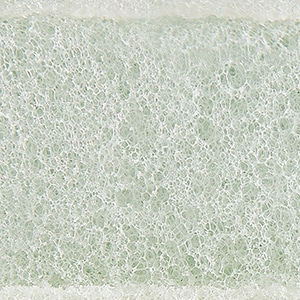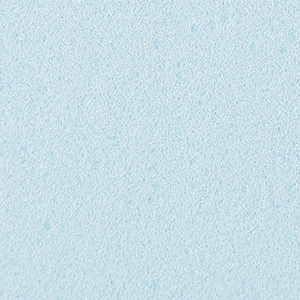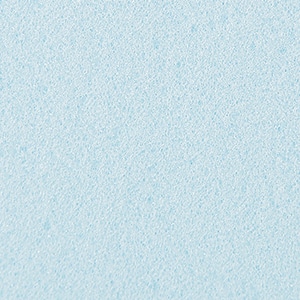 Store or 4Sleep?
Even in the day of Amazon ecommerce, most people still buy their mattress at a mattress store.  I personally am a big fan of the online model since you can get a higher quality product at a more reasonable price – but that isn't necessarily everyone's perspective.  If you like buying things online, and want to extend that practice to mattresses, I'd be surprised if you're disappointed with the experience in general.
Does 4Sleep make the cut?
I've slept on a lot of mattresses at this point, and 4Sleep definitely stands out (at this price point).  The comfort/support tradeoff is really good, and I am a fan of the improved edge support.  I think that 4Sleep is a great option for someone looking for a good quality mattress that is ever-so-slightly firmer than average.  The 4Sleep company seems very transparent as well, and offers a very flexible return policy, so if you've made it this far, I would definitely suggest you give them a shot.
4Sleep Mattress
Summary
The 4Sleep is a good bed-in-a-box option for most sleepers. I especially like the extra edge support consideration, which makes the mattress feel a bit bigger since you can sleep out to the edge of the mattress easily. Overall I had a good experience with the mattress and recommend it.
Return Policy/Warranty
4.4
Overall Sleep Experience
3.8