Matrix, a new smart mattress that promises to track your heart rate variability and analyze your sleep data through sensor technology within your bed, launches on Indiegogo today.
According to the Matrix Sleep website, the smart mattress is the first to utilize ballistocardiography, a non-invasive method used to track heart rate variability, as well breathing, movement, stress and sleep cycles.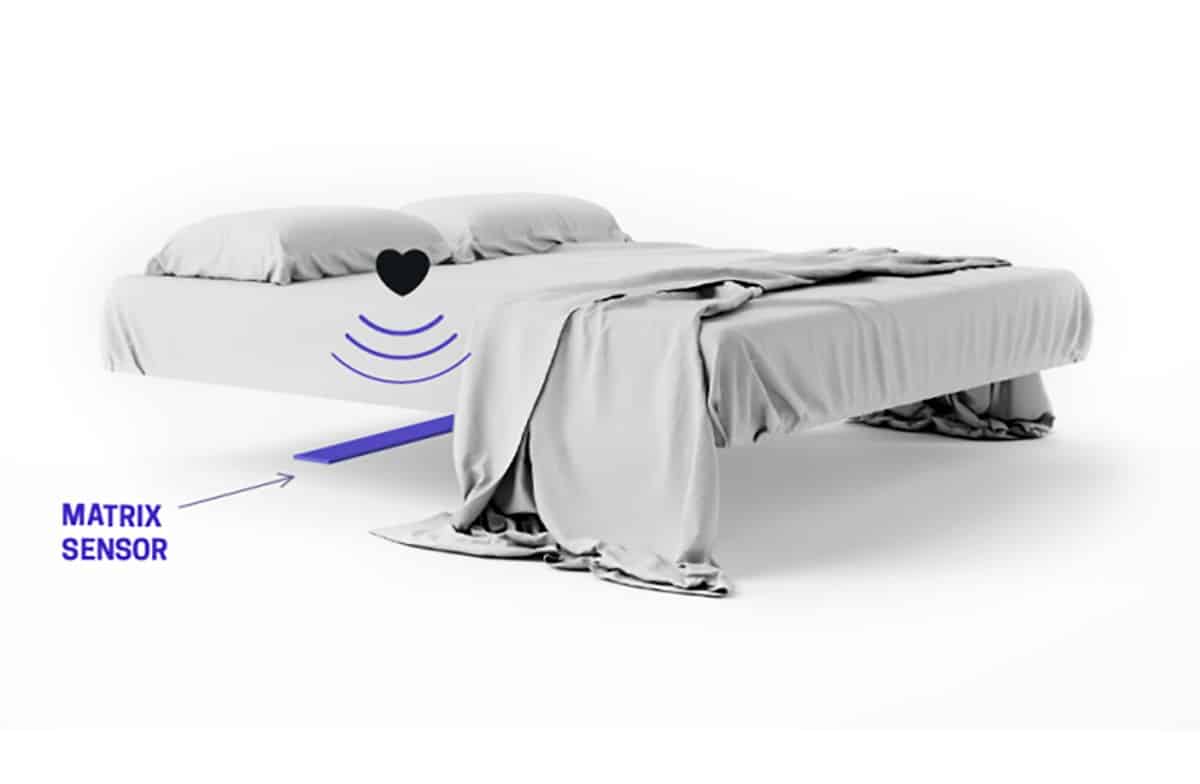 The makers of the bed say this will allow you to know, "exactly how you slept and can make adjustments to your lifestyle to ensure you're getting the high-quality sleep you deserve."
Prices start at $1200 for a Queen-sized mattress, and it comes with a smartphone app that will track your health stats automatically.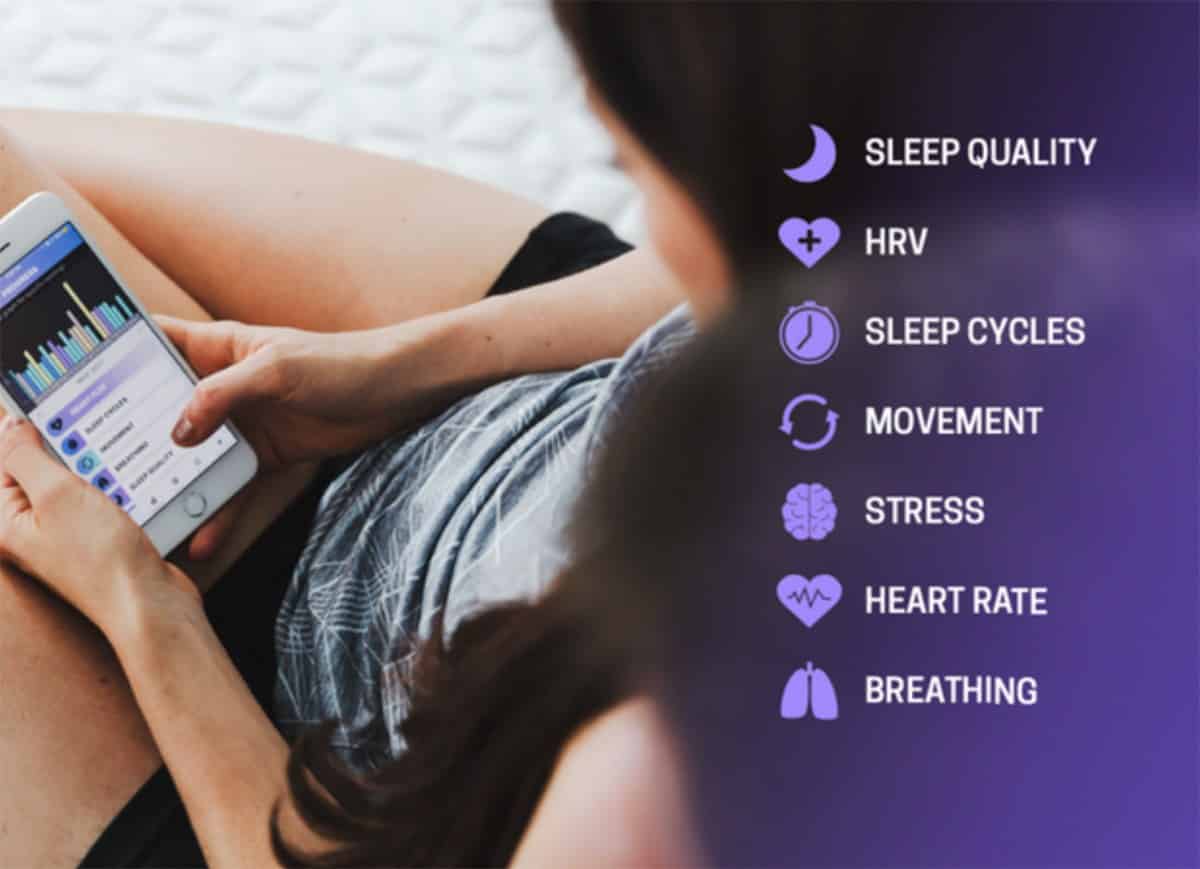 Unlike traditional sleep trackers and wearables that rely solely on movement detection, and are not as accurate, Matrix uses sensors that are so sensitive they can detect the user's heartbeat through every layer of the 12" mattress, said Gabe Dungan, CEO and co-founder of Matrix according to a report from Furniture Today.
What is a smart mattress? Find out more, here.
"Every day our world is getting smarter and more connected," he said. "With Matrix, your mattress will get smarter as the world gets smarter while delivering uncompromising comfort night after night."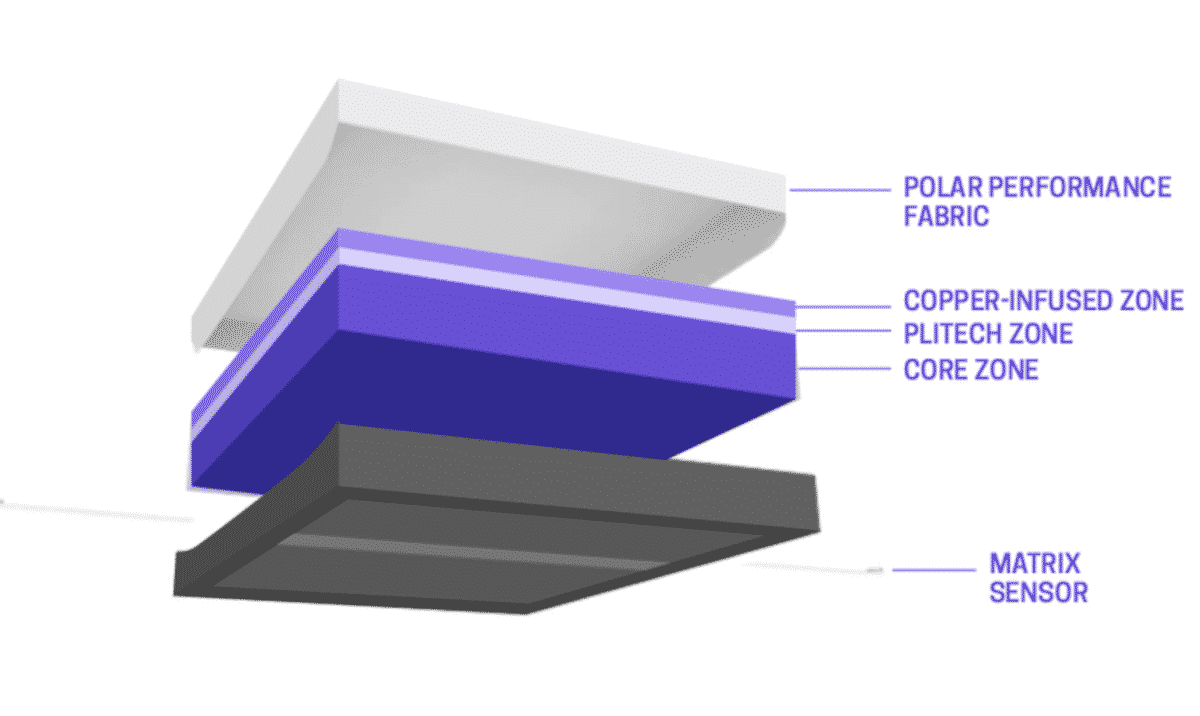 The 12" foam mattress is made up of several layers, here is the breakdown of the construction:
Cooling fabric cover
2" of copper-infused 3.5-pound density memory foam
2" of 4-pound density memory foam
8" base layer made with 2-pound high-density urethane foam
The smartphone app that comes with every smart mattress purchase features a Smart Alarm. Matrix says that you can set an alarm for a range of time you need to wake up – from 15 to 60 minutes – then sensors will record your sleep data every two minutes within the alarm and detect your lightest phase of sleep. They can wake you up during this phase so that you are the least groggy and most refreshed.
According to Furniture Today, Matrix Sleep is under the same ownership as bedding company ViscoSoft. Matrix CEO and co-founder Gabe Dungan is ViscoSoft's CEO.
All images from MatrixSleep.com or the Matrix Indiegogo page.