Those who have woken up to texts on their phone they don't recall sending may have been sleep-texting. The name explains it all: Sleep texting involves sending text messages while asleep.
"It's like your brain is on autopilot," Dr. Shelby Harris, director of behavioral sleep medicine at Montefiore Medical Center in New York, told CNN in 2013. "Think about the rate at which people are texting nowadays, and most people sleep right next to (their phones), so if they wake up it's another automatic behavior… This is sort of a form of sleepwalking, that's kind of the way that I look at it."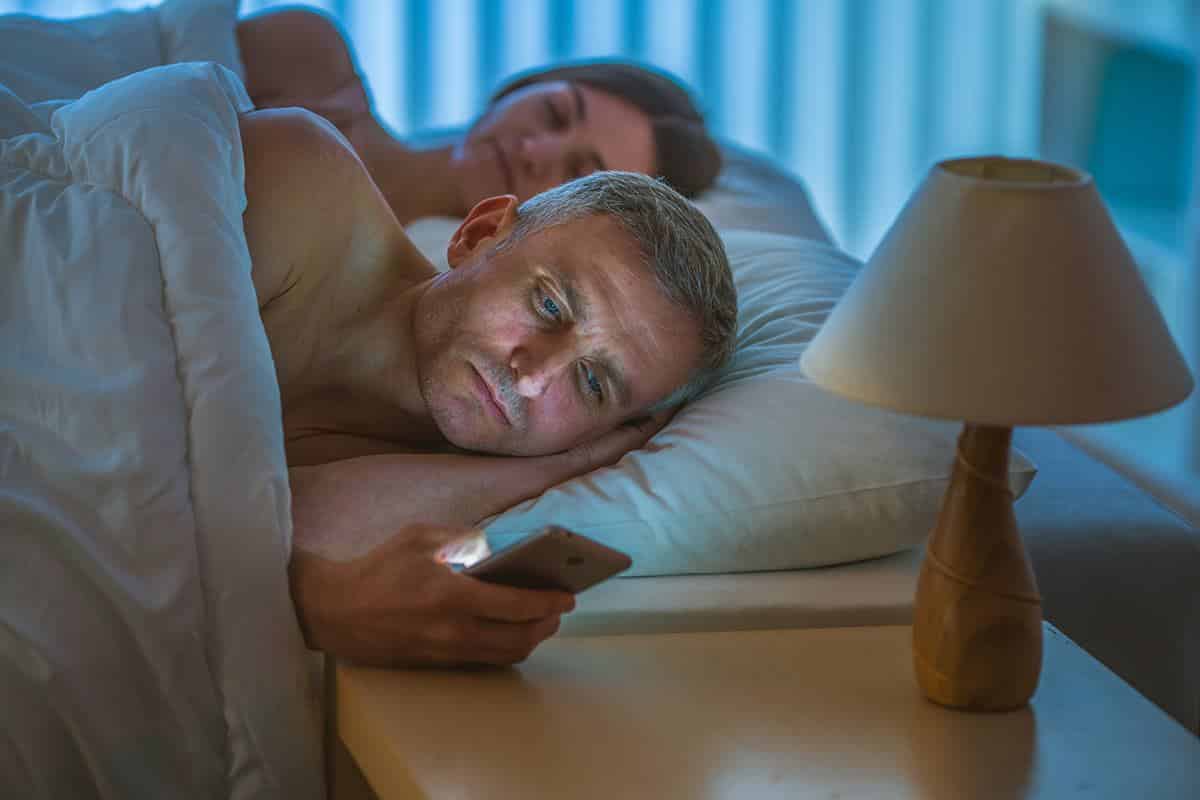 Realstock/Shutterstock
We don't yet know exactly how common sleep texting is, but anecdotal evidence suggests that experts are seeing it more and more.
One expert told The Atlantic that sleep texting is most common in adolescents and young adults and often happens when people fall asleep while texting, sleep with their phones in or close to their bed, or when they receive a text message alert in the middle of the night.
"Most commonly [the texts sleep-texters send is] stuff that just doesn't make sense, someone has reached for the phone and in an automatic way just sort of pressed the buttons," Melbourne Sleep Disorder director Dr. David Cunnington told ABC Australia. "…Often the content of messages is a bit more raw, unfiltered and not softened. It can be not dissimilar to drunk texting that lots of people suffer from."
So while sleep texting could potentially be embarrassing, it's not clear whether or not there are further health implications. Texting could be a sign of interrupted sleep or a wider sleep disorder. More research is needed before physicians can draw definitive conclusions.
If an individual realizes they have been sleep texting, there are a few ways to prevent it from happening again. Put the phone in a different room at night, and turn off the alerts so no one can hear it ring, buzz, or beep during the night. Or, consider turning the phone off entirely and using an old-fashioned alarm clock to wake one up in the morning. If the person continually finds himself or herself sleep texting, sleepwalking, or doing anything else while asleep, it's worth chatting with a doctor to see if the behaviors are anything to worry about.
[Editor's Note: The information provided should not be considered a substitute for professional advice. Please consult a sleep doctor or other medical expert if questions about one's own health arise.]
Featured image:  Syda Productions/Shutterstock